I am a compensated Chief Waffle Officer for Eggo®.
I've confessed this on my Facebook page – school mornings suck. We're in week three of school, and school isn't getting any easier. I know the baby keeps me up most nights, but that doesn't explain everyone else's issues. We go to bed the same time we used to, we wake up the same time we did last year – what gives, man? Why does the end of summer and the start of school have to be so dang hard? Mom has cut quite a few corners in the school routine. While I might not be the pancake-and-waffle making machine I once was, I am still doing my best to serve them nutritious breakfasts and healthy after school snacks, despite my bleary eyes and weakened, no sleep state.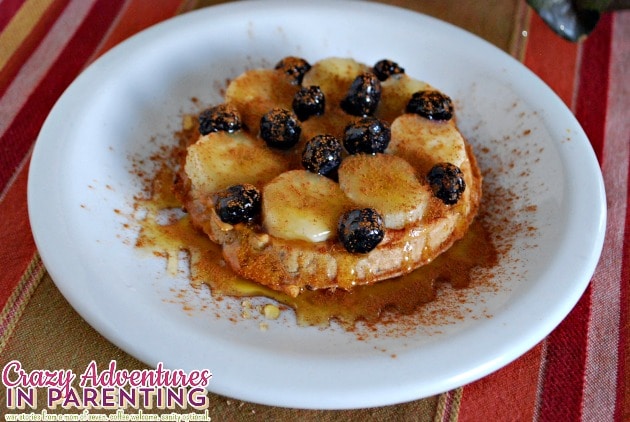 Eggo® Nutri-Grain® Whole Wheat Waffles has saved my bacon more than once in our epic School Battles of Doom™. I try to keep the recipes simple, but delicious, while still adding that homemade touch to what I serve. Even better – these waffles are not only great breakfasts but double as fantastic after-school snacks, too! This is an afternoon pick-me-up we all need after such a long day! Protein, carbs, fruits, you got it all!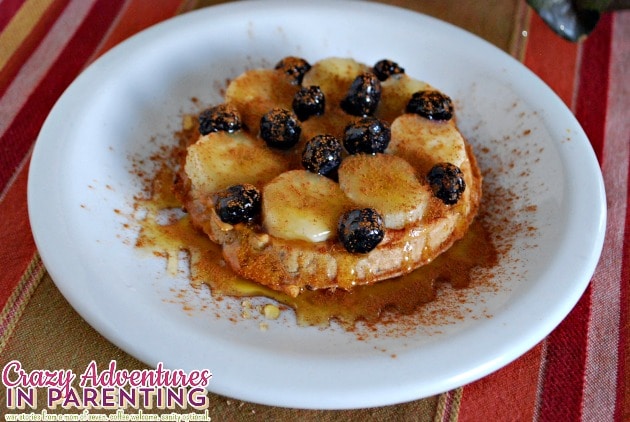 Whole Wheat Peanut Butter Banana Blueberry Waffles
This quick and easy breakfast has a little bit of everything to help them power through tired mornings.
Print
Pin
Rate
Instructions
Prepare your small breakfast plate with a dollup of maple syrup in the center (about a teaspoonful) while your waffle toasts in the toaster.

Cut banana slices and keep aside.

Place your waffle into the syrup on the plate.

Spread peanut butter carefully onto the warm waffle, being careful not to burn yourself (as the peanut butter warms, it gets easier to spread)

Lay your banana slices on top of the peanut butter.

Fit your blueberries in between the banana crevices, all around the waffle.

Drizzle with raw honey on top, gently from side to side.

Finish off with some cinnamon sprinkled over top.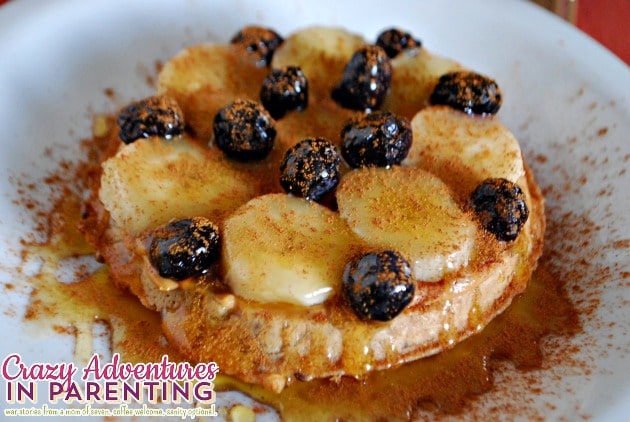 Isn't it simply gorgeous? It makes me happy just looking at it.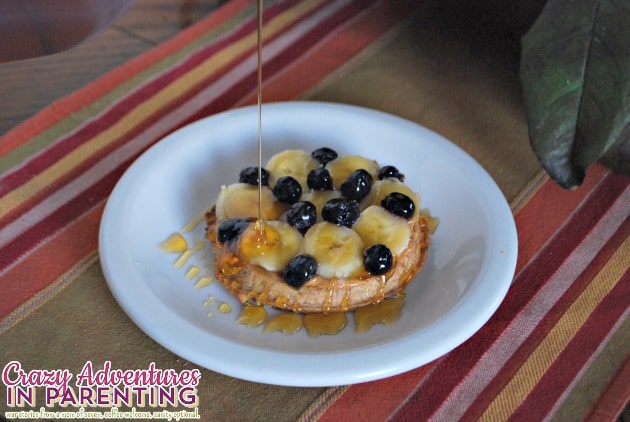 I personally choose local raw honey so the kids can get the benefits of helping their allergies while eating these waffles. (Have you ever heard about using local honey for allergies before?)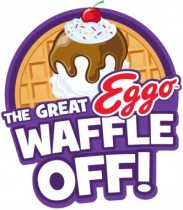 What could you create using Eggo® waffles? Enter The Great Eggo® Waffle Off! contest and visit Eggo® on Facebook for their contest app. Breakfast, lunch, dinner or dessert, you choose what recipe to create and enter that could win you the $5000 grand prize (or several other prizes for runners-up, including cash or Eggo® products)! Stay tuned for more wafflelicious recipes from me every Wednesday from today until the end of October as a Chief Waffle Officer for Eggo®.