---
2013 is going to be a fantastic year – a year where we collectively focus on the happy and the joy in our lives. What makes you happy? What is it that you do that you can't get enough of? What makes your soul shine, your eyes beam, and your insides sparkle?
Happiness is so very many things for me, and on Wednesdays I plan on sharing the answer to that. Every week, here, on Twitter, on Instagram and Facebook. You can follow along by using the hashtag #happinessis on Twitter and Instagram.
---
Hooooly cow, friends. I cannot believe we are on week 40 already. FORTY! OMG! How'd that happen? 12 weeks away from the end of the year, 11 weeks away from Christmas. (Did I just scare you? Because I just scared myself.)
Happiness is… helping with algebra homework. I don't mind checking his homework by doing it myself, it helps flexes my brain a little. (Plus, is it weird that I miss it?)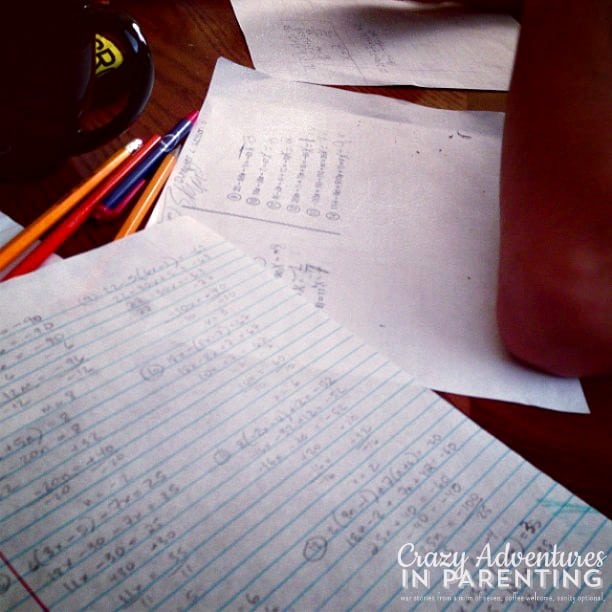 Happiness is… football Fridays. His games end at the end of the month, and I wish they had a longer season. LOVE football, and I LOVE seeing him play. (He's in white, number 56.)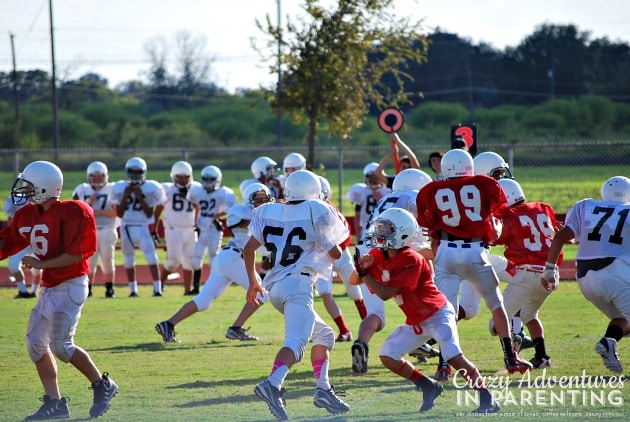 Happiness is… THIS HALLOWEEN HOUSE! Look at these fantastic decorations! OMG! I want to do this so badly!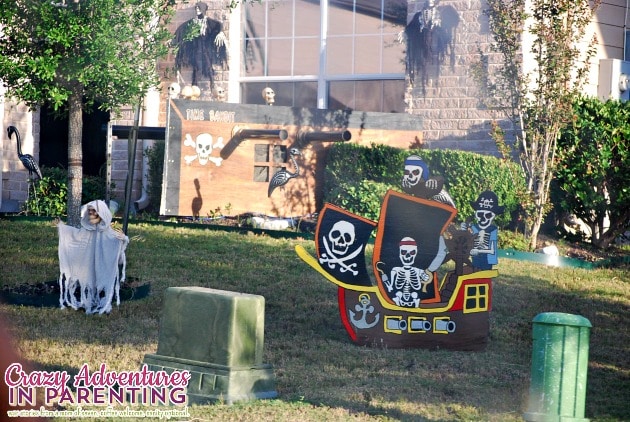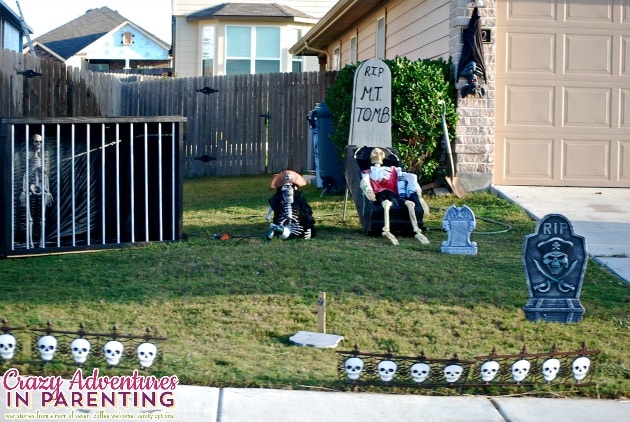 Happiness is… my oldest son's soccer game on Saturday. His was the first game that day.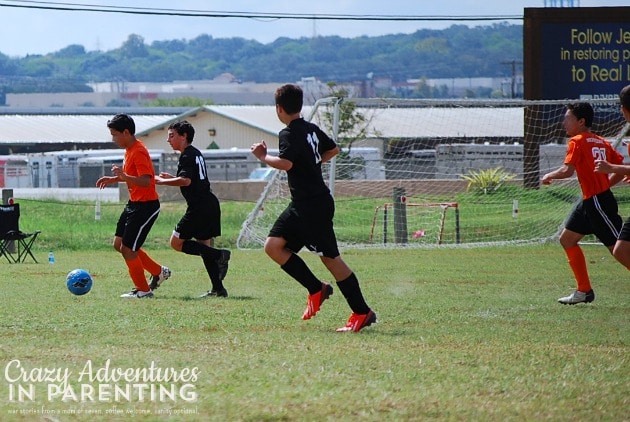 Happiness is… my middle son's soccer game, his was second. It was so hot that day, the ref actually got heat exhaustion and had to go to the hospital! (The guy you see in this picture stepped in to ref.)
Happiness is… fixing my son's bike (for the eleventy-billionth time). I don't mind picking up a wrench and getting dirty, I just wish these things weren't so prone to flat tires! Gah!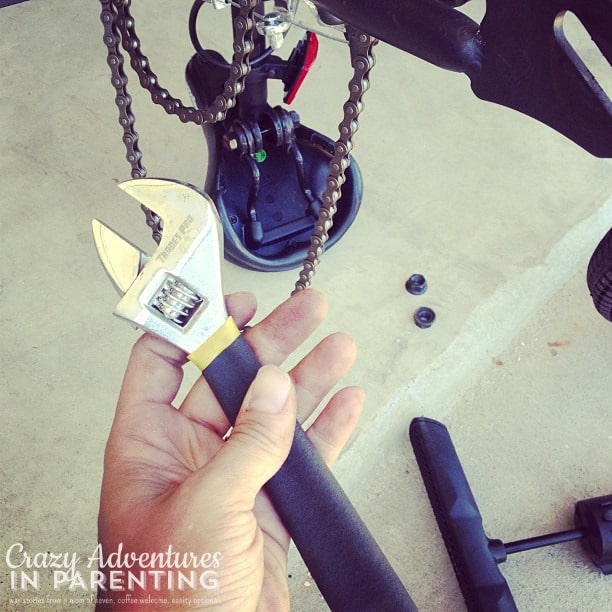 Happiness is… a double-header for soccer. We had a Sunday game this week, too (our first). It was a make-up from two weeks ago when it rained. A night game, too (5:30pm).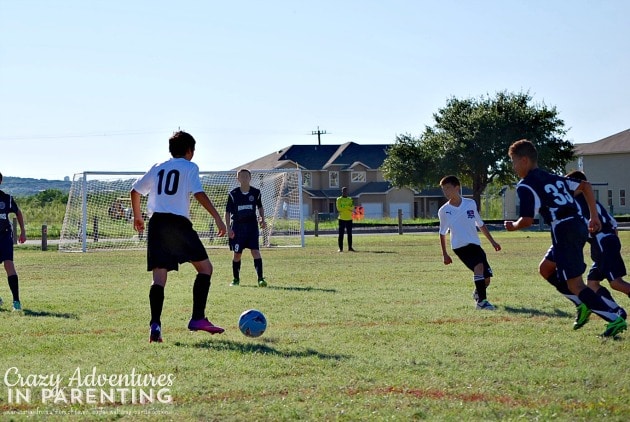 Happiness is… this pouty face. Gorgeous, isn't she? I don't even know what she was angry about. She later fell asleep on the bench.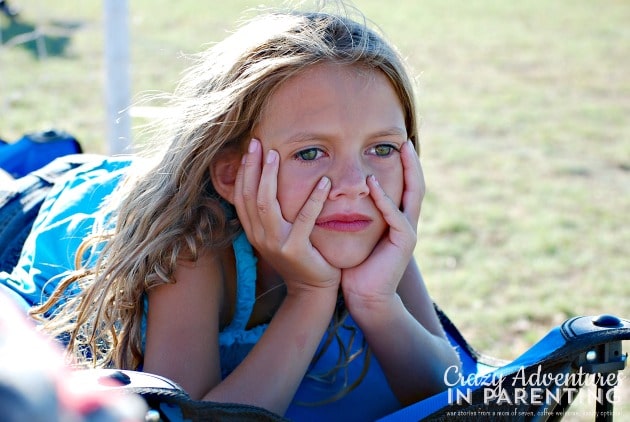 Happiness is… watching your son channeling the Karate Kid and almost attempting the crane kick. LOL!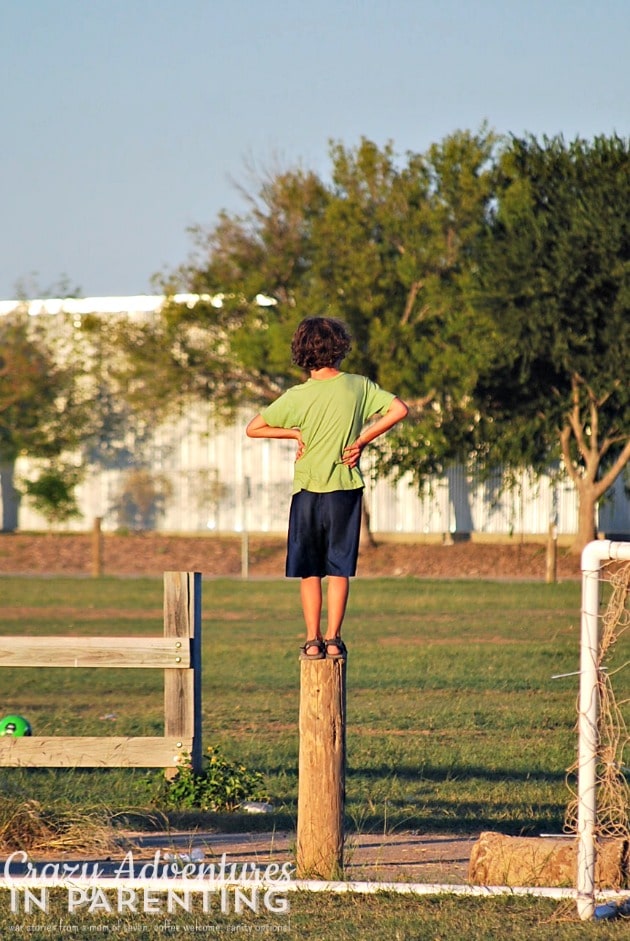 Happiness is… seeing the kids have fun at the soccer field.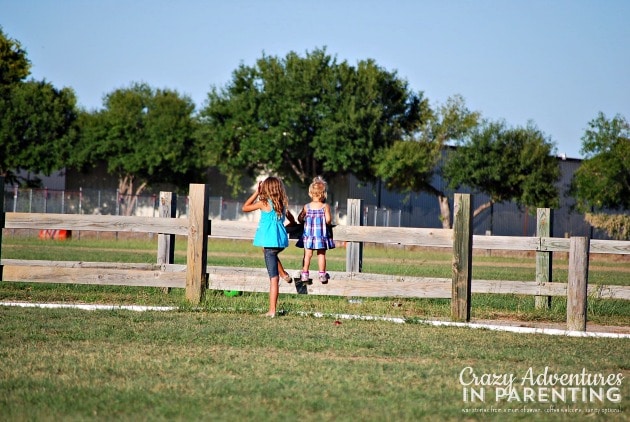 Happiness is… Baby V's version of grocery shopping with her baby shopping cart, pantry-style. Adorable, right?