---
2013 is going to be a fantastic year – a year where we collectively focus on the happy and the joy in our lives. What makes you happy? What is it that you do that you can't get enough of? What makes your soul shine, your eyes beam, and your insides sparkle?
Happiness is so very many things for me, and on Wednesdays I plan on sharing the answer to that. Every week, here, on Twitter, on Instagram and Facebook. You can follow along by using the hashtag #happinessis on Twitter and Instagram.
---
Happiness is…  my son, the strong safety. He fluctuates on defense, but just after this picture, I screamed because he had a HELL of a sack on the quarterback. (Just wish I got the ding-dang picture!)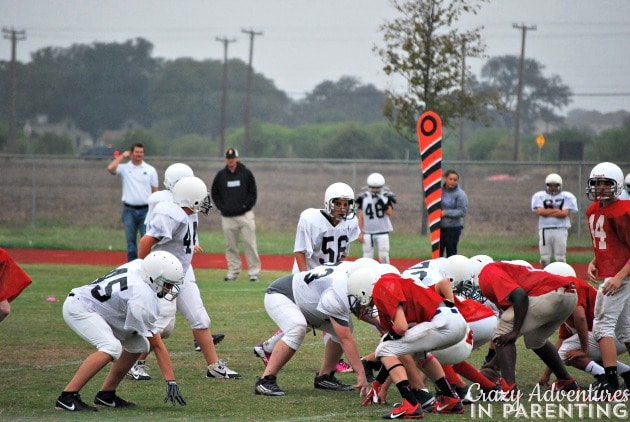 Happiness is… seeing the coaches finally decide to try him as running back, his old position back in Louisiana. Almost immediately after getting the ball, he got the first down. And then again.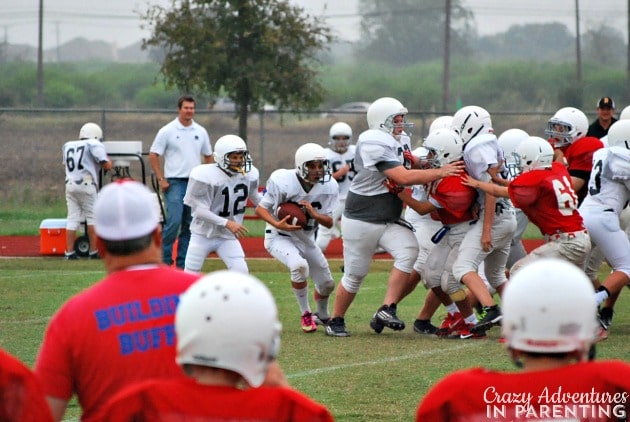 Happiness is… seeing him really kick some football @$$ and run it 30-40 somethin' yards. (Didn't stop taking the pictures this time!)

Happiness is… chocolate chip vanilla pancakes. Mmm.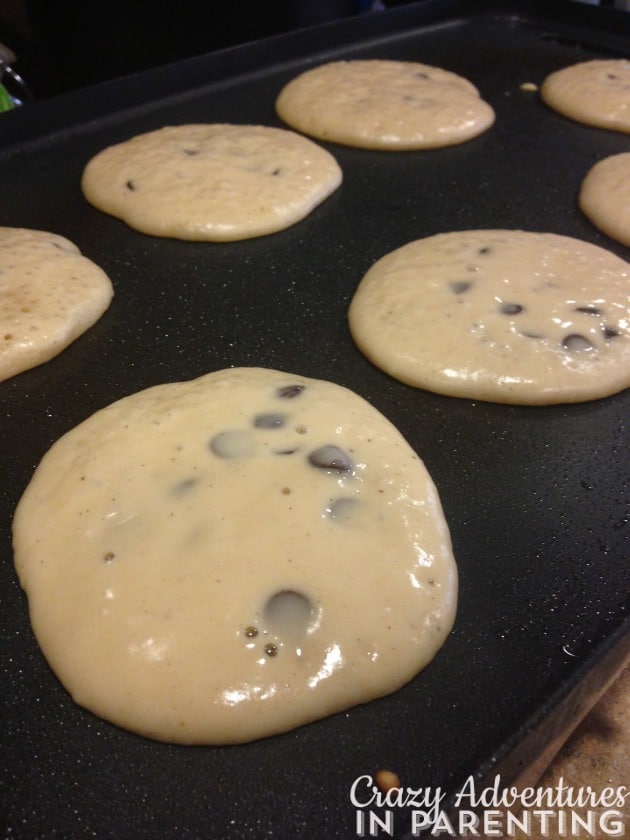 Happiness is… my chocolate chip pancake thief.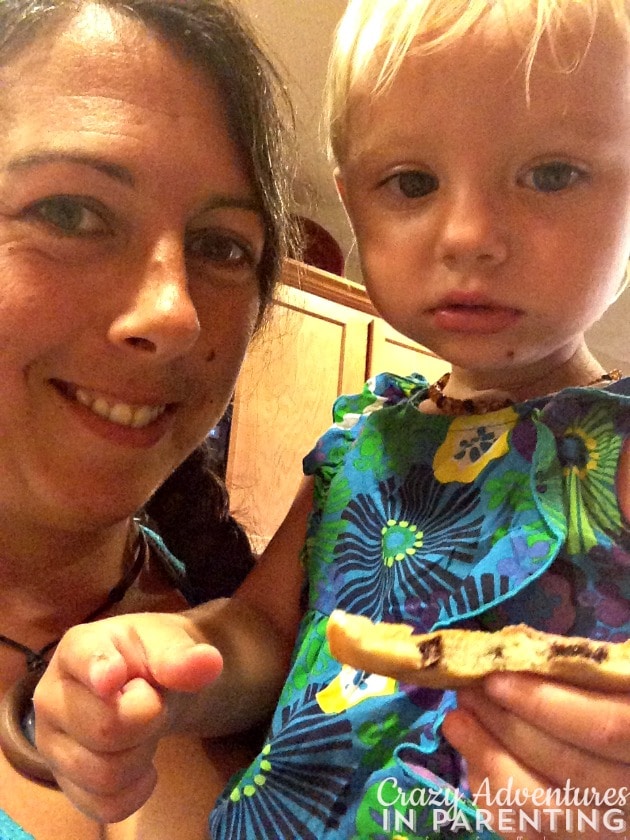 Happiness is… my salad lovin' thief. (She just loves to steal food. And toys. And patience.)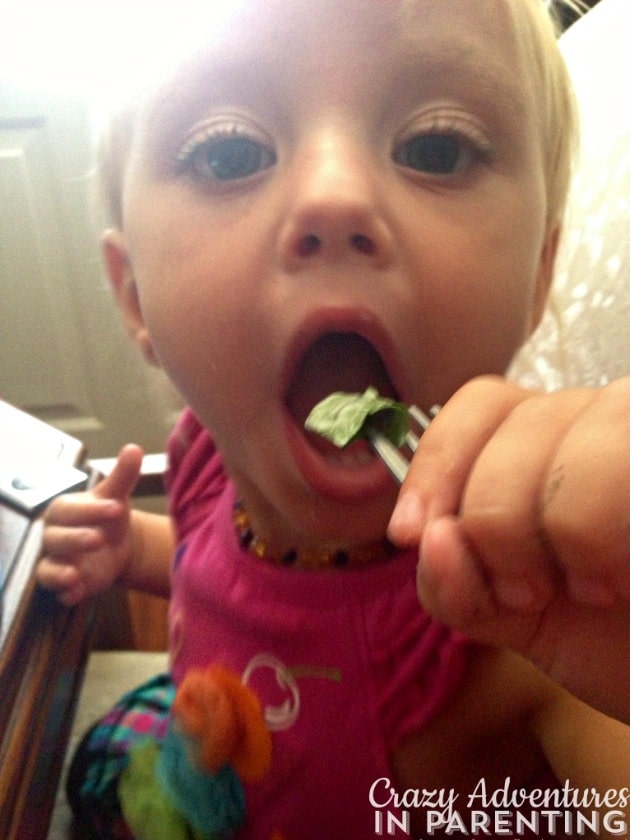 Happiness is… finally having a clear complexion. Geez! Had a rough couple of weeks there! (And HOLY NEED FOR HAIR COLOR, BATMAN!)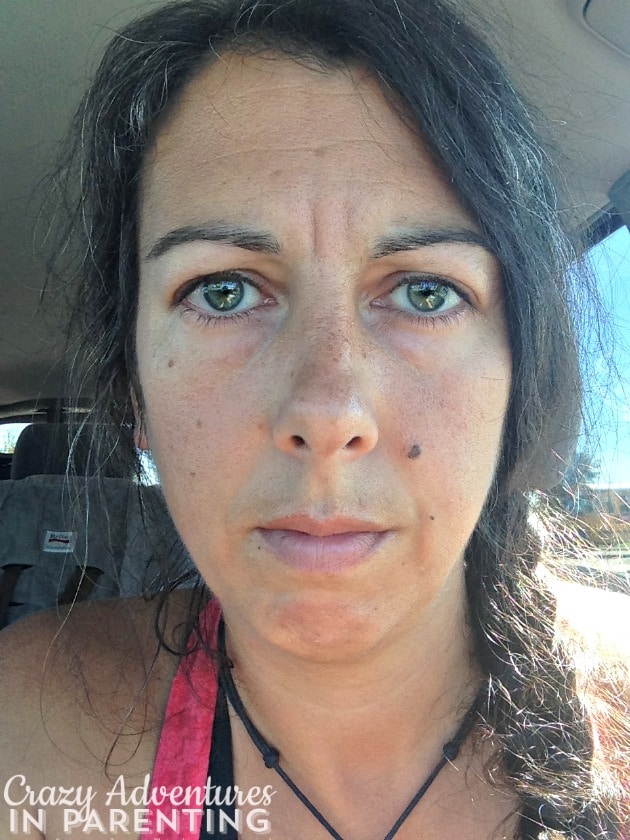 Happiness is… catching my husband read to the baby sprawled out onto the floor before bedtime.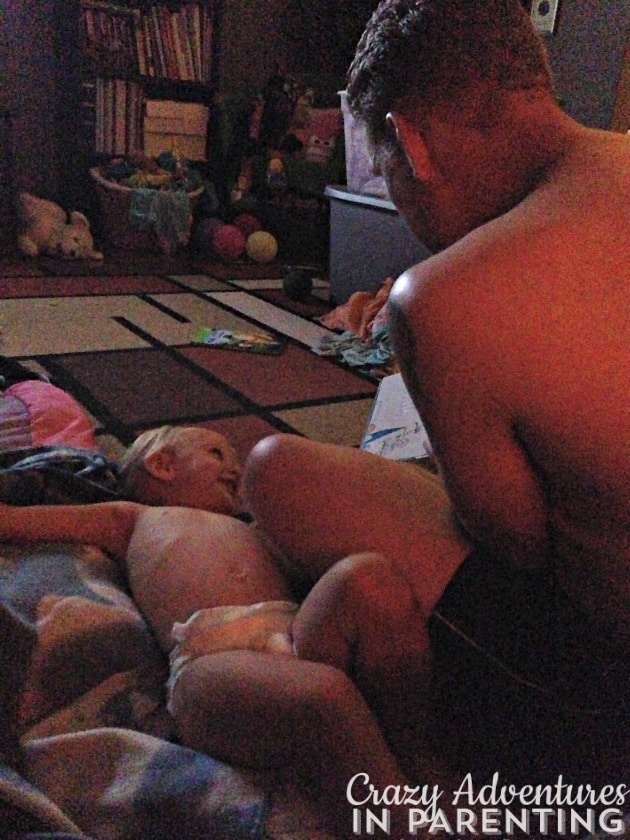 Happiness is… my Dude and me. He asked me the other day why he isn't in school yet, and I didn't know what to tell him. I couldn't.. breathe at the idea. I can't imagine it, I just can't. He's my right hand dude.