When I was a child, we used to be able to dress up on Halloween. I specifically recall in 5th or 6th grade dressing up and "trick or treating" to the classes in a parade like fashion. Over the years, though, it's changed. Dramatically. Heck, there are hardly Halloween parties in school anymore, let alone costumes allowed.
Happily, they do a "Storybook Character Parade" dress-up day at school here every year, where the costume can't be scary, involve weapons, or hair coloring, and it must be from a book. They carry the book with them while walking their "parade." (I love this yearly tradition.)
Every year, we get the babies dressed up, too, so they can join in on the costumed fun.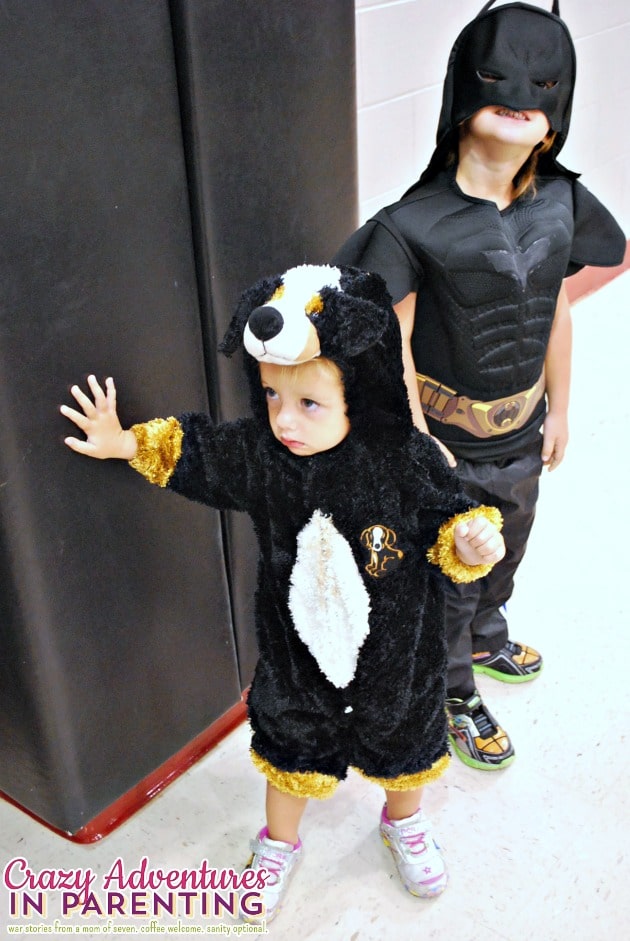 Baby V loves puppies, but she wasn't too sure about this costume, especially since she couldn't see herself to appreciate the adorableness.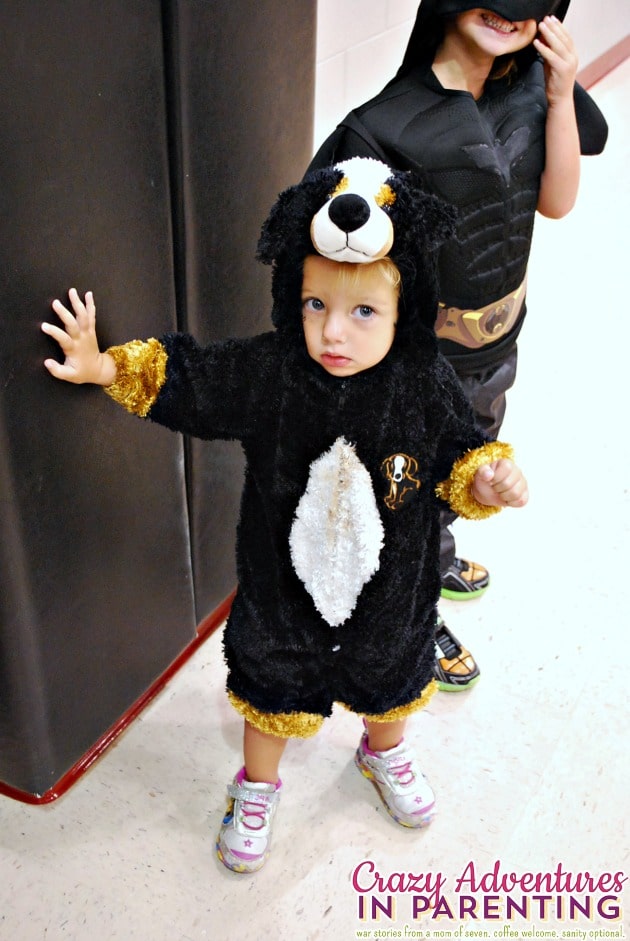 She really, really, REALLY wanted to see and pet the puppy head. Heh.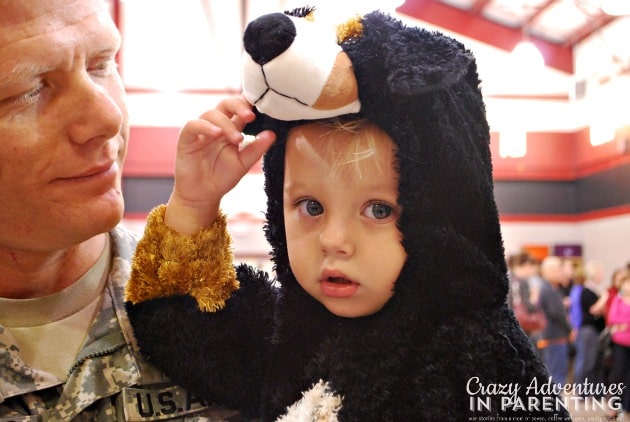 My fourth grader was a character from Brother Bear. He wore an indian costume, with a spear (ahem, walking stick), and carried his pet wolf.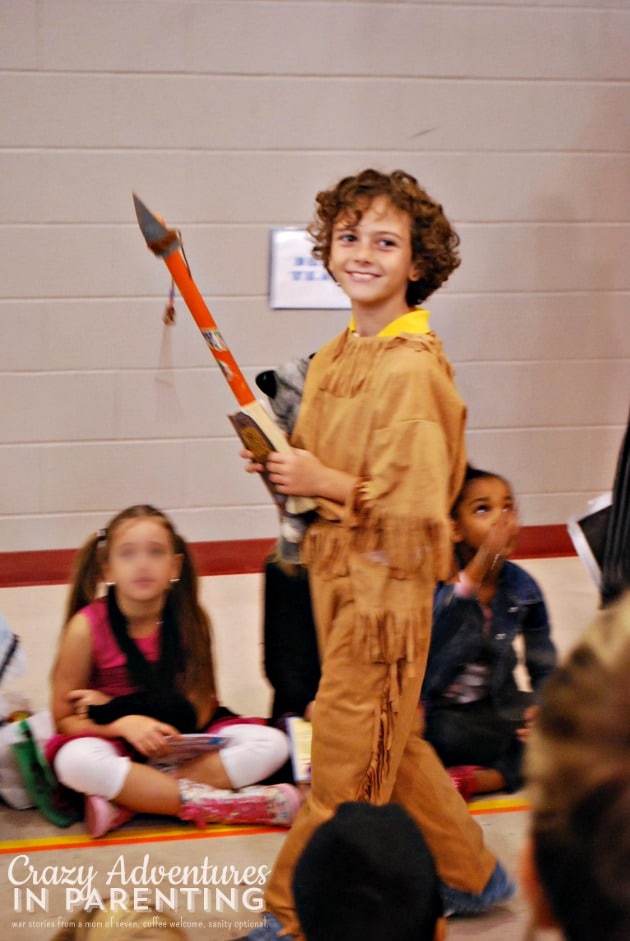 Baby Sis was a Cinderella in her wedding gown. With all the gazillion parents crammed into the gym this year, she couldn't find us at first.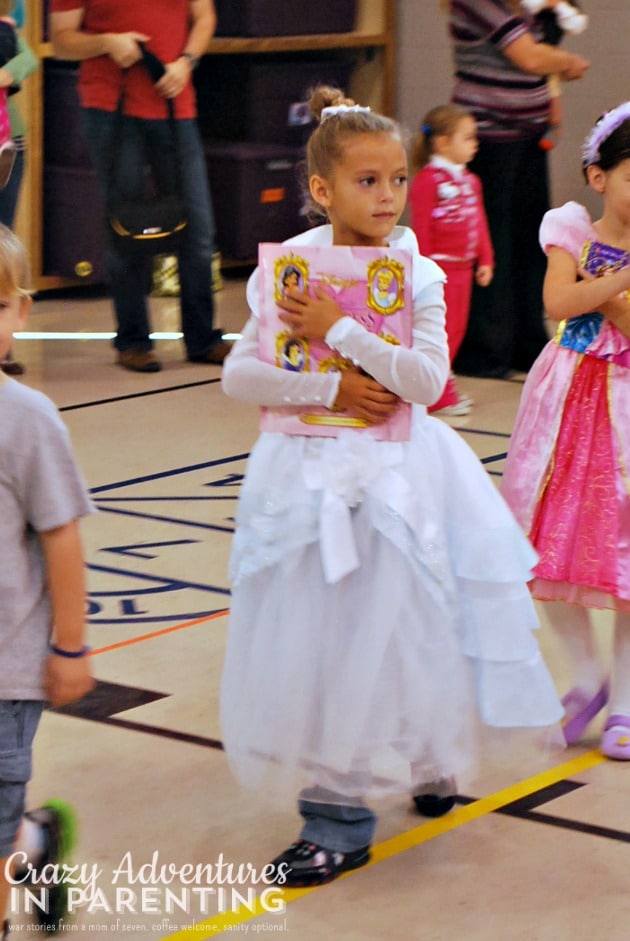 But, once she did… look at that smile!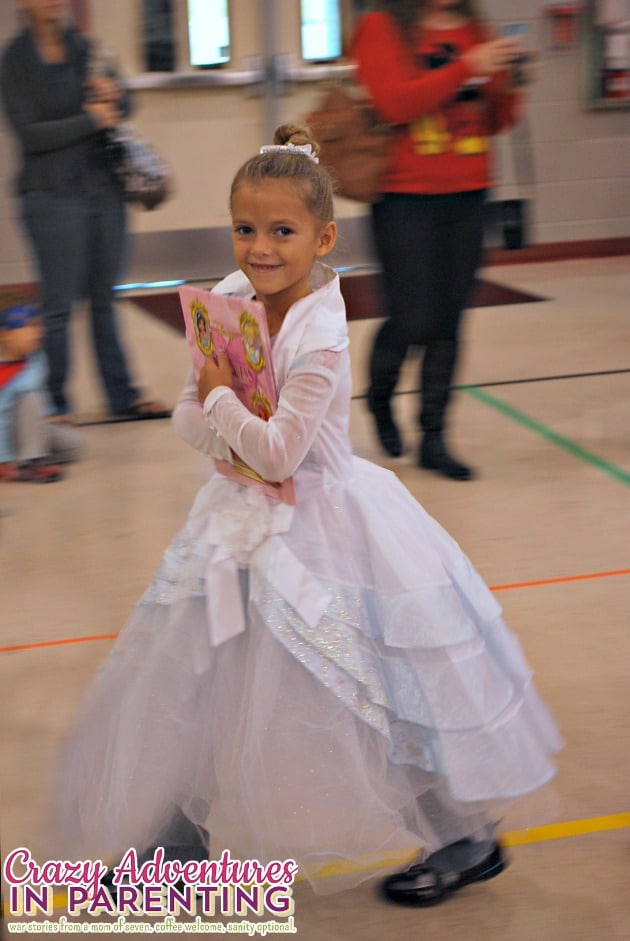 Afterwards, my husband went to their respective classes – to get her HUGE, hard-to-carry dress, and his "walking stick," which we envisioned would become a weapon by day's end if we didn't retrieve it immediately. This is what I saw coming towards me. Real men carry their daughter's Princess costumes and pink Princess storybooks in their uniform and don't care what others think. Heh.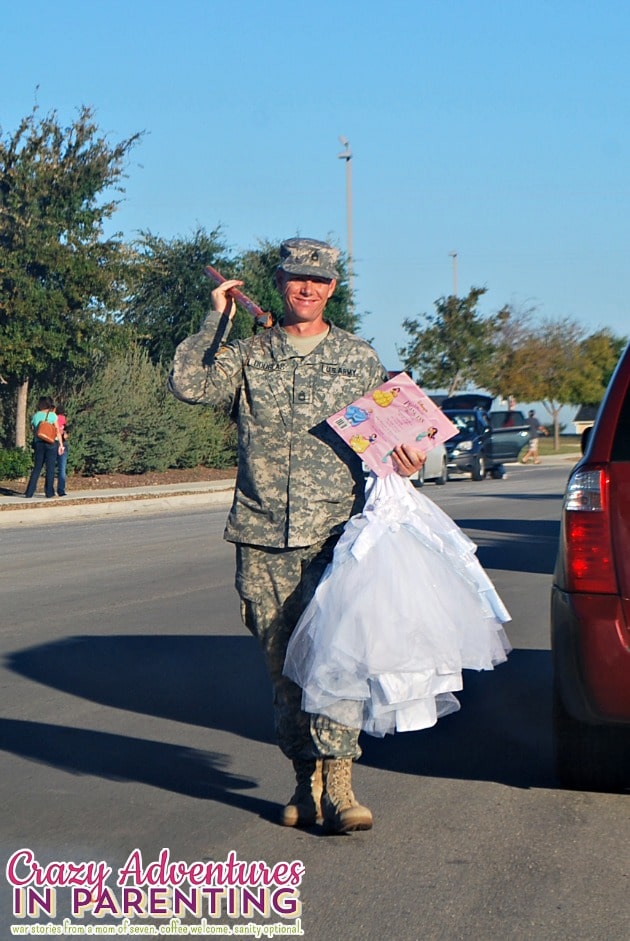 This week is "spirit week" with all kinds of other dress-up activities, too.
Do your children get to dress-up at school, or do anything like this?