Lately, our garden has been a huge butterfly heaven. On any given moment, we can step outside and see orange and yellow butterflies dancing around our flowers. Yesterday, there were so many yellow butterflies fluttering around, it almost looked like we had yellow flickering flowers in the garden! Of course, the kids began chasing them, while I sat pretty transfixed at the amazing site in our yard. My son stopped at one point in front of me, hugest smile on his face, "What if I could catch one, mom? Could I keep it? I'd call him 'Jimmy.'"
He kept trying his hardest, reaching out to swoop, "Could I grab his wings, mom? I promise I won't hurt him."
Baby V's laughter was contagious as she chased after one across our driveway and almost into the neighbors yard. I followed her, having to convinced her to come back to our garden to see more butterflies when Baby Dude surprised us when he rounded the car to show us – "I did it! I got him!"
And there he was, a wiggly butterfly between my son's fingers. He hadn't hurt him at all! He did it!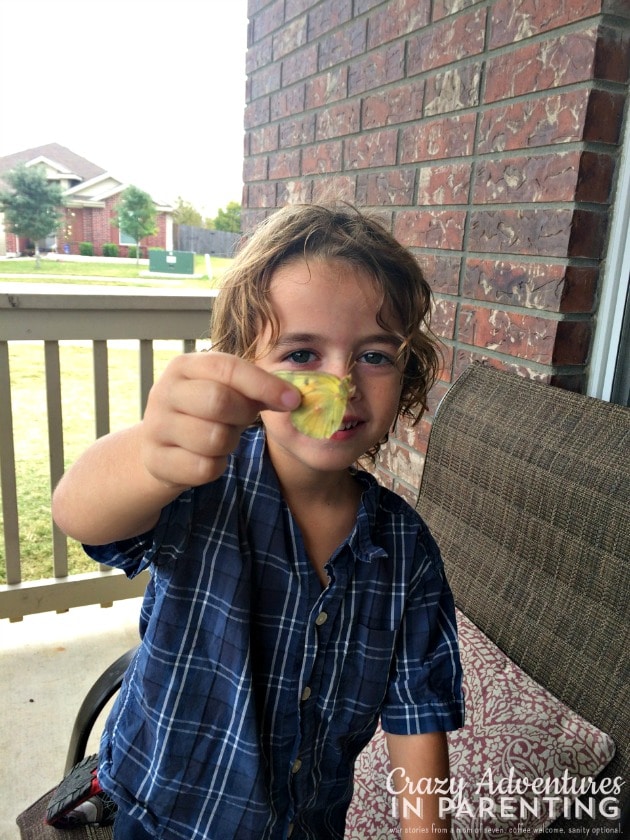 We sat on the porch to admire the butterfly for a little bit. The baby desperately wanted to hold him, too. (But we didn't let her.)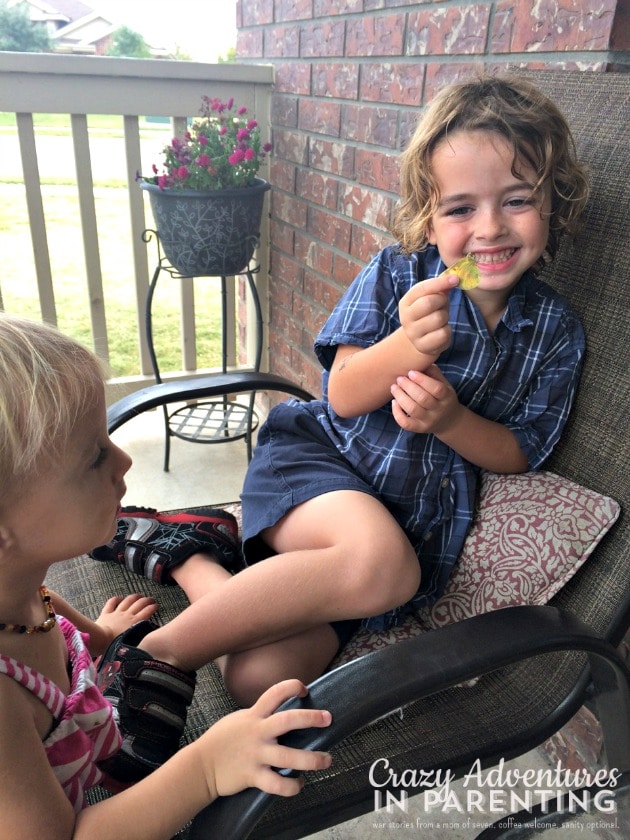 The baby reeeally wanted the butterfly, forcing us to have to say goodbye to the butterfly. My son was so in love with it, and wasn't exactly happy about it, but he understood that he had to let him go home to his momma.
Have you or your children ever caught a butterfly before?