I'm a compensated member of the Netflix Stream Team.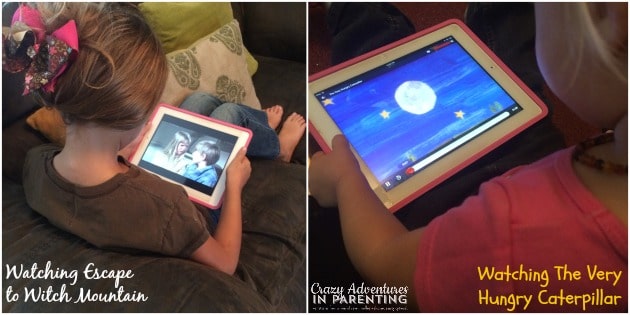 We love the library, and my children are obsessed with reading. So much so, it's a struggle to get them up and going OUT to play because they're so engrossed with their books (ahem, Super M). That's why it excites me to see so many children's books made into movies and brought to Netflix. Whether we're on the go or in for some good old fashioned snuggling on the couch at home, Netflix has an array of movies that help us watch our favorite storybook pages come to life, anytime, anywhere.
For the Big Kids
1.Hugo
2.Escape to Witch Mountain NEW!
3.James and the Giant Peach
4.The Baby-Sitters Club
5.Goosebumps
6.A Wrinkle in Time

For the Little Kids
1. Charlotte's Web NEW!
2.The Velveteen Rabbit
3.The Very Hungry Caterpillar and Other Stories
4.The Magic School Bus
5.The Little Engine That Could
6.Stuart Little 2
7.Tall Tales: The Man Who Walked Between the Towers, The Snowy Day, I Stink! and Trashy Town

The holidays are on their way! Why not sit by the fire and watch some holiday-themed storybooks with your kids?
Whether you choose to read the book first and
then
watch the movie, or watch the movie first and
then
dive head first into the book, movies and shows like this bring storybook pages to life, and not just for the kids. I used to dream of opening up a babysitting business like Kristy and Claudia did from 
The Babysitters Club
. I also envisioned I had magical powers like Tia and Tony from
Escape to Witch Mountain
. A new favorite that hit the screens, 
The Hunger Games
, is also out on Netflix, too!
You can further inspire your children's love of reading by creating a fun craft or recipe surrounding their favorite books. Check these out!
Book-Covered Letters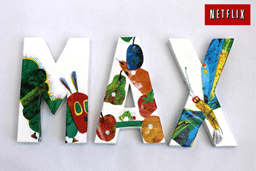 Personalize your child's room with his or her favorite story book pages, with these book-covered letters. Click here to learn how to make your own.
Mini Peach Pie Pockets with Cinnamon Whipped Cream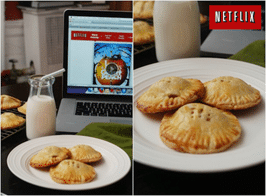 Inspired by James and the Giant Peach, enjoy a delicious mini peach pie pocket as you watch this Roald Dahl classic. Click here for full instructions.
What were your favorite books and characters as a child?