The following post is sponsored by Verizon Wireless.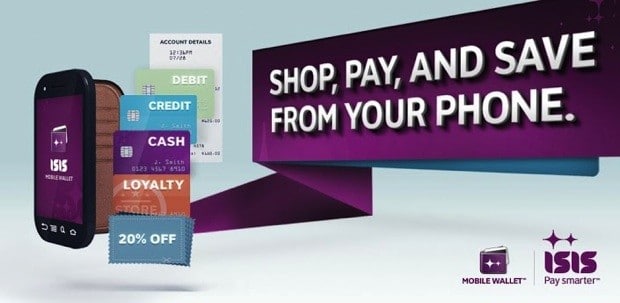 ISIS Mobile Wallet™ is a new way Verizon customers can have all of their wallet information stored with you on-the-go, without actually having to carry your pesky wallet! This includes credit cards, loyalty cards, as well as special deals and offers, too! The merchant just needs to be ISIS-Ready, as it is a free app that lets you pay with your phone.

Use your phone to pay with credit cards, debit cards, and US Bank Accounts. Load your loyalty cards into the wallet to get special offers, and use the "Find Places Nearby" feature to locate retailers that accept Isis payments.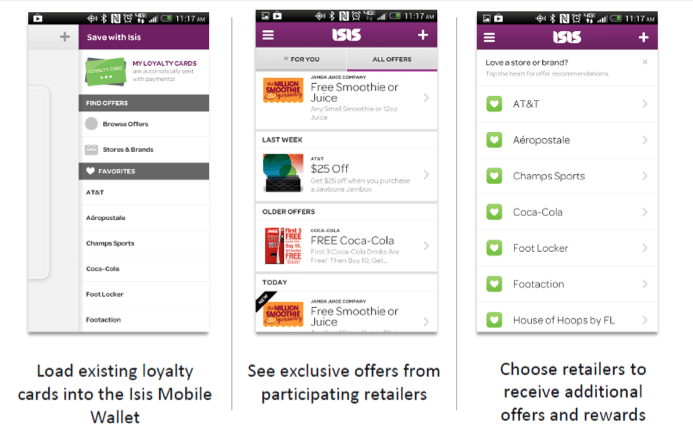 The ISIS Mobile Wallet™ is available from the Google Play Store for compatible Android devices (for not. Apple iPhone to come soon).Your compatible device must be Near Field Communication (NFC) capable and have a Secure Element (SE) SIM card (you can get from MyVerizon.com). The SE SIM cards encrypt all personal information and stores payment data is securely on the SE SIM.
The ISIS Mobile Wallet™ holds virtual versions of many things your existing wallet does, including your credit cards from participating providers. Just tap your phone to pay at any ISIS-Ready merchant. Your offers, deals and promotions are also stored in the Wallet, so you always have them with you, organized and ready to use. You can also add your loyalty cards from participating merchants. You know, the ones crowding your keychain and weighing down your wallet.
There are also critically important safety measures which have been put into place, just in case you should misplace your phone or it gets stolen:
PIN protection: Your wallets accessed can only be opened by entering a unique 4 digit PIN that you set.

Remote wallet locking: If your device is lost, you can visit My Verizon to remotely suspend your wallet.
Personal privacy: Isis values your privacy. What you buy is between you and the merchants you patronize.
American Express Serve is a full service reloadable prepaid account that allows customers to link their credit card, debit card or bank account to the ISIS Mobile Wallet™. Isis will utilize Serve to allow many types of payment methods to be added to the Mobile Wallet. Serve does not require a credit check or activation fee.
Here are some current holiday offers available: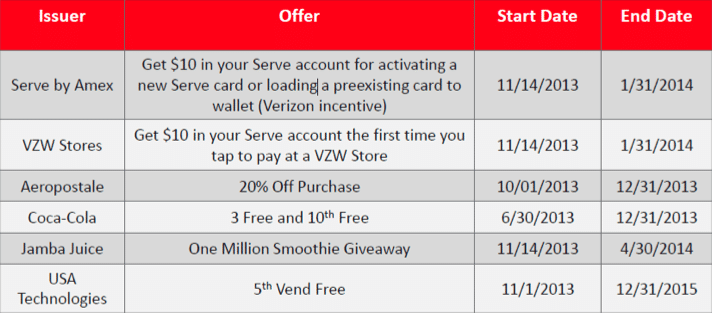 For more information, visit these important ISIS links:
Verizon Wireless– http://www.verizonwireless.com/isis or https://www.paywithisis.com/
Visit MyVerizon.com to order a free SE SIM card for your eligible device
AMEX Serve – http://www.serve.com/isis
Google Play Store – Download ISIS Mobile Wallet™
What do you think? Do you think ISIS would be helpful to you this holiday season?