I am ADDICTED to wax melts and warmers right now. My house smells like a bakery all.day.long with my HUGE collection of wax melts I've purchased from Scentsy and BHG. I love it so much! Here's my box of wax melts so far. (I'm so addicted, I'm ordering and purchasing more as we speak! Eek!)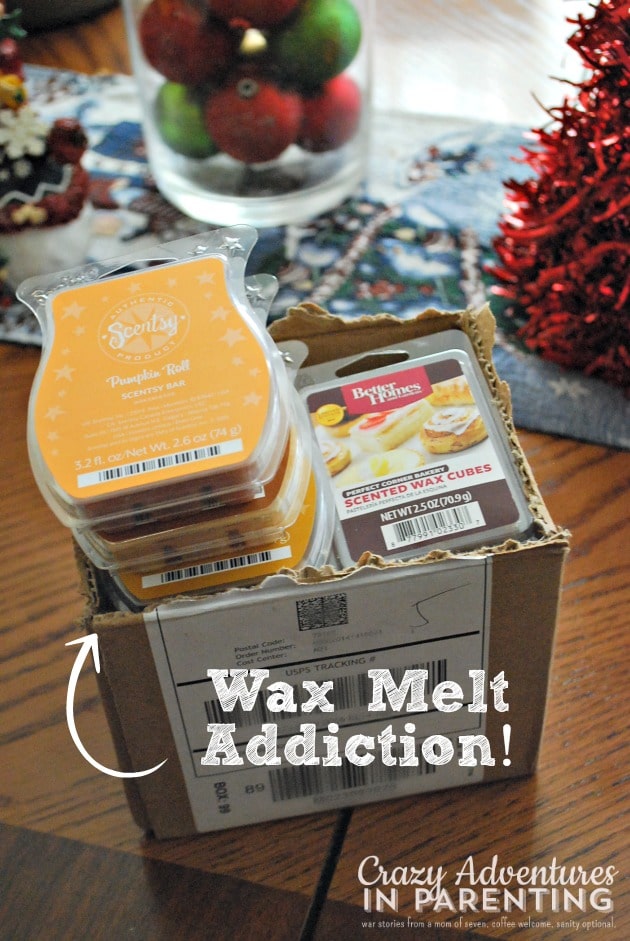 Here's the warmer I purchased from Walmart, came with four different packages of BHG wax melts (my favoritefavorite is Vanilla Caramel Spice).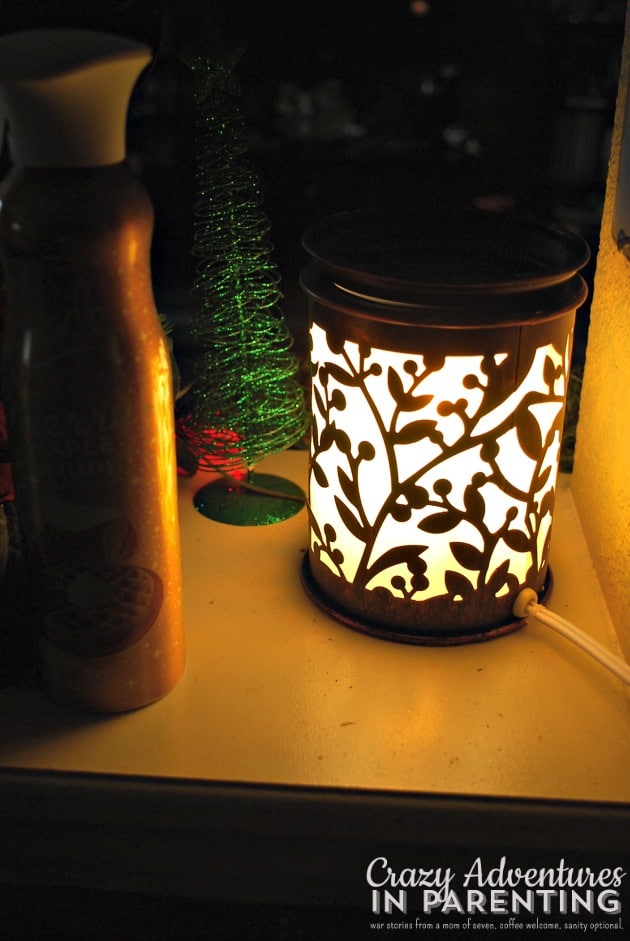 Here's the other warmer I bought from Scentsy. It's in the corner of my living room, adding a nice touch of ambiance (the holes in it make hearts on the walls!) with the Christmas lights, don't you think?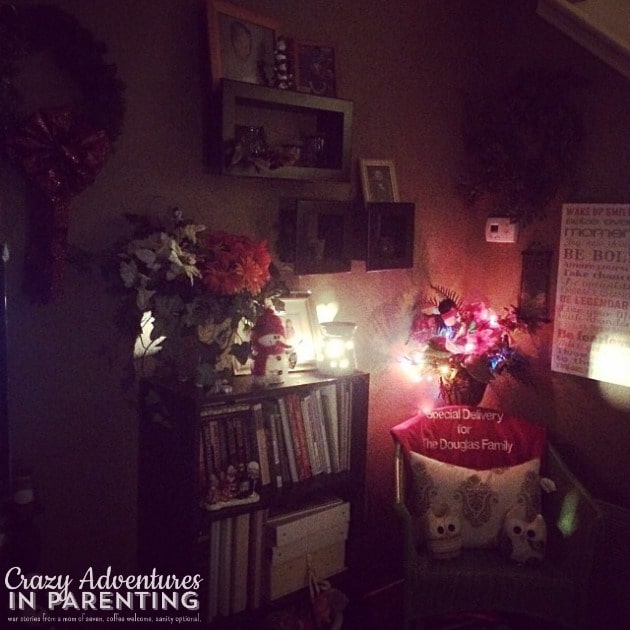 I noticed on the inside of the BHG wax melt containers it said the package could be reused for old wax. BRILLIANT! Every morning, I pour the old wax into those containers – I find one wax melt will fill two squares (not sure why, but it does).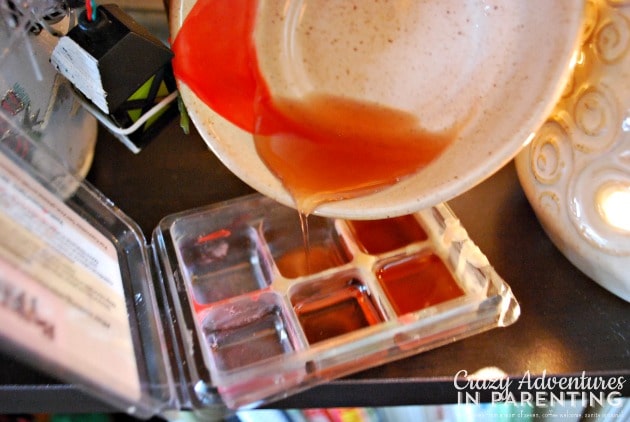 Collecting all these wax melt "jewels," I wondered what I could do with them? They still smell nicely, because I get a huge whiff of awesomeness every time I open the top in order to add more.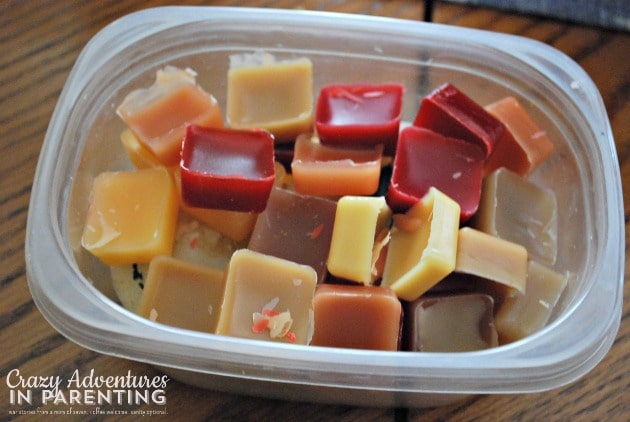 I decided to try putting them in our sock drawers. I mean, why not? I love it! Currently, I've just dropped these into the drawer, but, instead, I plan to get some cheese cloth so I can make little sachets to place in the drawer. Cool, huh?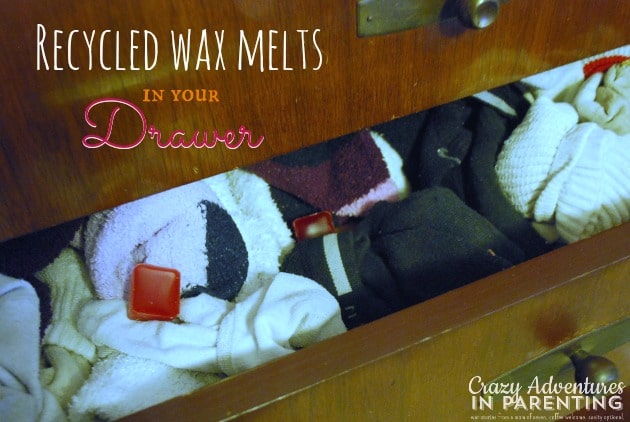 I like opening my drawer and instead of smelling the wood interior, I smell these scents instead. Kinda dreamy, if you ask me!
Do you use wax warmers? What scents are your favorite? Be sure to check out those Scentsy links I provided above, it's my friend Lana's website and she sells them!