The following post is sponsored by Burst on behalf of Special K®.
I can't recount how many times I've sabotaged myself in the face of a compliment. "You look beautiful in that dress, Lisa." And then, for whatever reason, the response out of my mouth is "Oh, thank you so much! But… " and then I put myself down. I point out some flaw I think they're going to notice, a flaw that glares back at me in the mirror, the one I think I'm sucking in, or hiding underneath where I think no one can see it.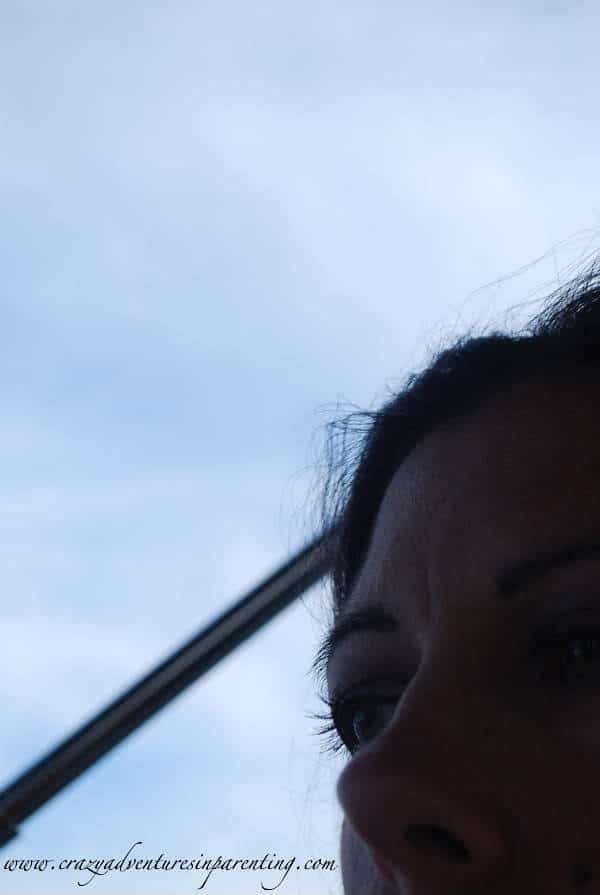 I have never not done this. I can remember looking at myself in pictures from high school, and being overly critical that I was the "fat" one on our cheerleading team, even though I weight a buck ten at about 5'7. Heck, even in this "I Am Me" post from 2011, I point out my "muffin top" in the first paragraph.
I was perusing Facebook the other day and I came across these images of myself… and my comments about them.
This first picture was a month or so into my weight loss journey – I had lost some weight, but still had a ways to go. I took a trip to Disney for #MagicalMoms and LOTS of pictures with friends. I know it was probably just the way I was standing, but I felt I looked SO FREAKIN' HUGE in this picture. I made excuses. Bloating or no, I was embarrassed.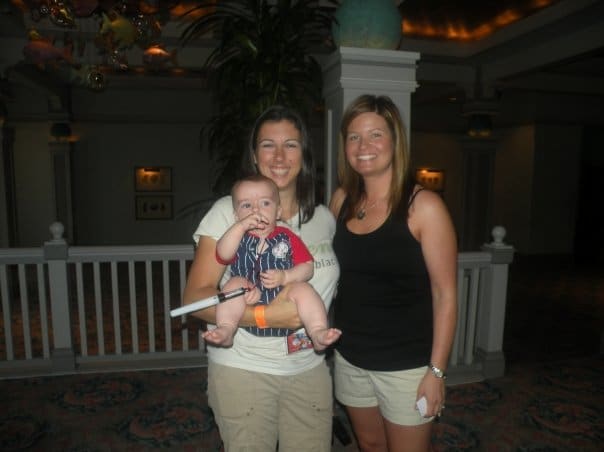 In this next picture, of all people to be standing next to, is world famous Padma Lakshmi from Top Chef, one of the more beautiful women in this world. Funny thing is.. I was real thin here after my weight loss, fitting in size 3's and 4s, wearing size 27 or 28 designer jeans here and feeling like a million bucks during this Hillshire Farms media event at BlogHer. Despite all my hard work and the fantastic opportunity that was given to me, instead of remembering the awesome fun I had in meeting Padma and winning the sandwich showdown, all I see here is my f-r-e-a-k-i-n-g saggy, double chin.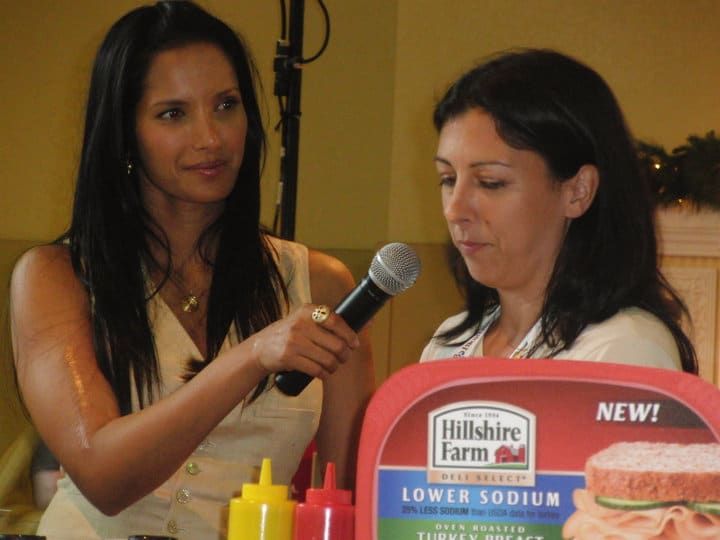 I could continue to search through images of myself to find more evidence, but I won't. It has to stop. The self-loathing, body-hating, fat-shaming, damaging talk I say in the depths of my brain HAS to stop. It hasn't helped me, obviously.
And I'm not alone.
Did you know.. 93% of women "fat talk" like this? It's abhorrently contagious, and it weighs women down…. literally. "It's better for me to criticize myself before anyone else does."
Awful. And ohsoverytrue, especially in my case.
And what scares me the most? What if my daughters grow up the same way? What if they hate their bodies, too? And say disgusting things to themselves in the mirror the way I have?
And what if it's because of me.
Oof. I can't even think about it. I just can't.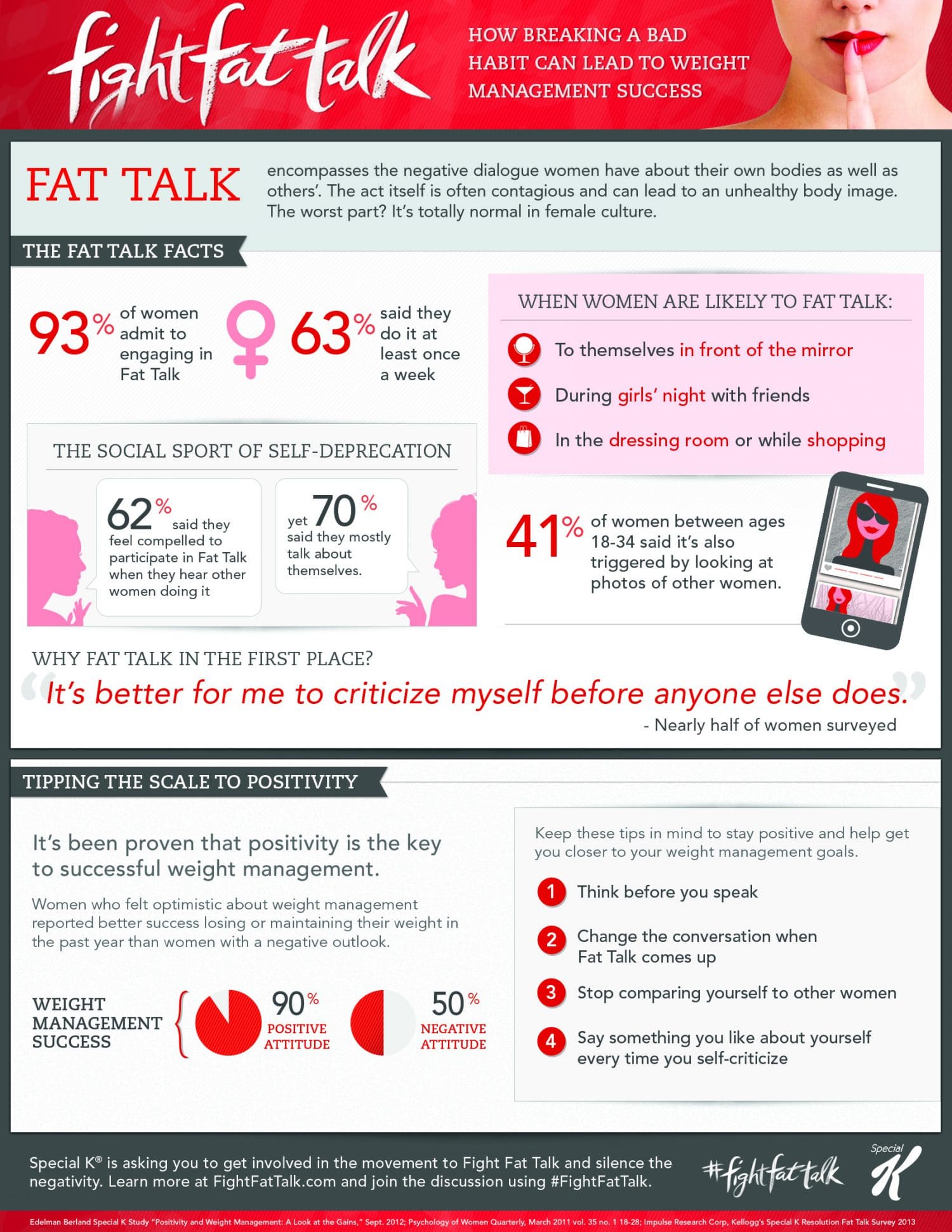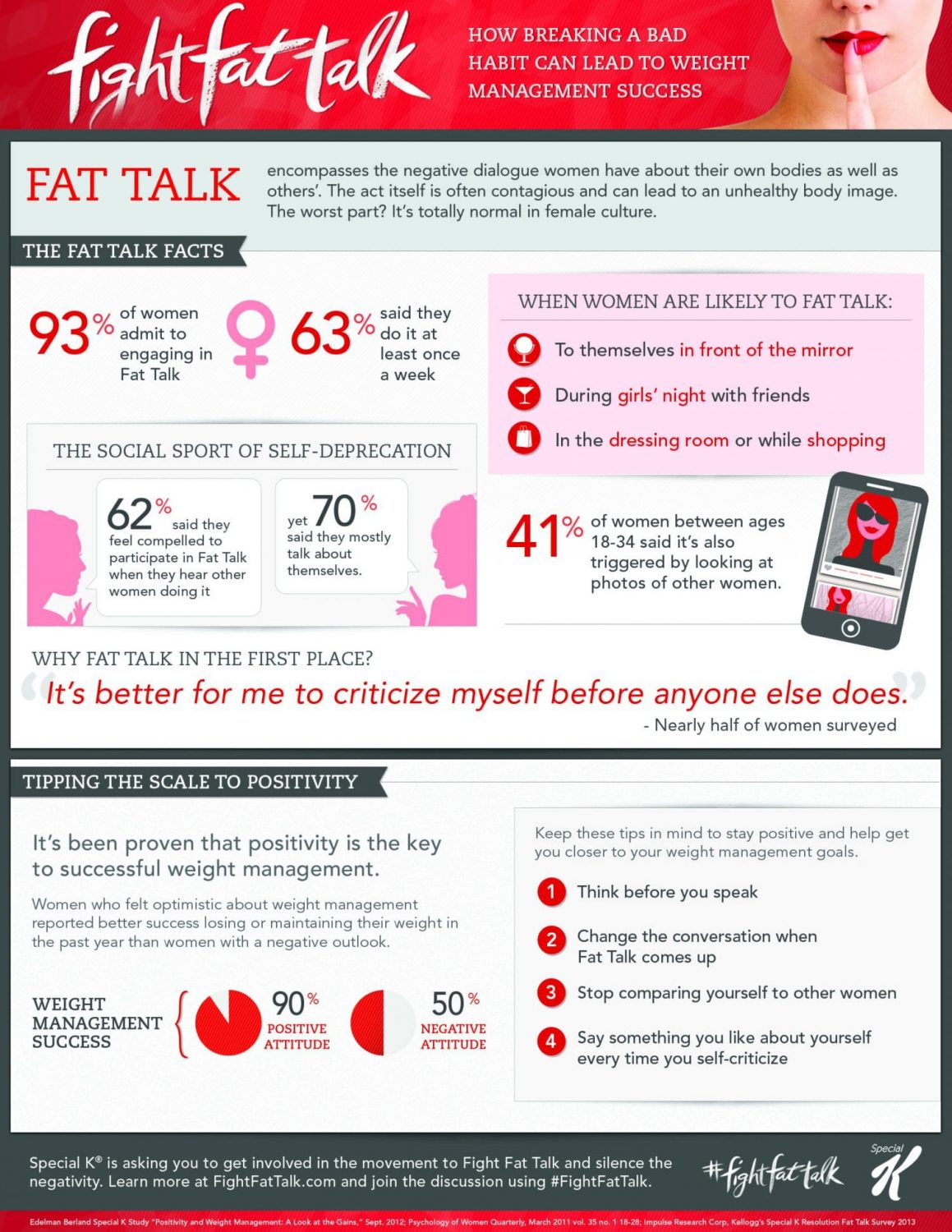 Friends, I don't know about you, but I know that I need to fight the fat talk. Starting today. Starting right now. My children are listening, and I don't want them to grow up this same way, too.
What about you? Do you do this to yourself the way that I do? Do you want to work together to support one another, and fight to take back control of our minds and bodies? I know that I do. I want to win this war, once and for all. For me, and for my kids. They deserve to love themselves… and I do, too.
Are you with me?