I get lost in the every day with my family, especially lately. I'm focusing so much time and energy on them, myself, this house, our lives, that suddenly I blink and it's been five days since I've opened up my WordPress dashboard to write anything.
Every day since Baby V was born was a struggle. A new normal with a round shape trying to fit in a square hole that wouldn't go. Over time, our squareness began to round out, and each and every day I feel her settling in more and more with us (and us with her, too). Being so different, so "spirited" and sometimes a (great) handful, it took a lot out of me to manage every day, and to not feel like a failure both to her and to my family. Now, I just manage it all differently, altering my view on her and us, and how to make it all work.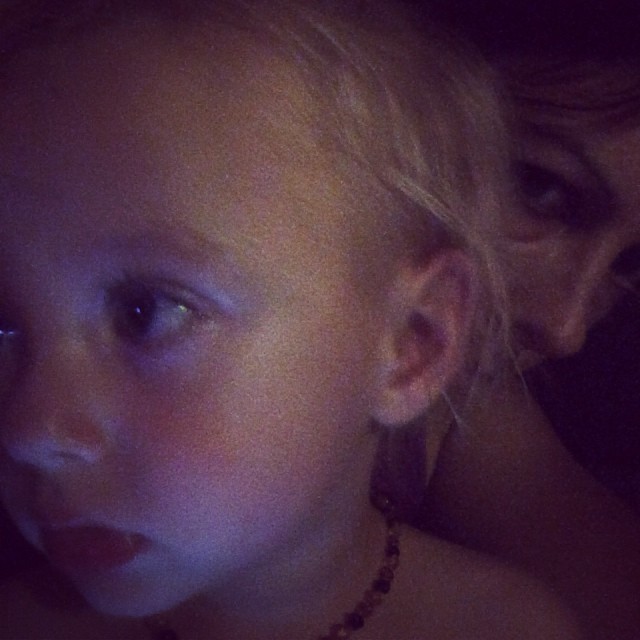 As we grow closer to her second birthday, I feel like truly celebrating. Two difficult years are coming to a close, and I really feel like we've turned a corner. I feel like she "gets" us now, and we "get" her, and that we're going to do just fine, altogether. I want to celebrate this, and not just her birth. I want to celebrate her entrance into our family, and all that she's taught us about love, patience, and family, too.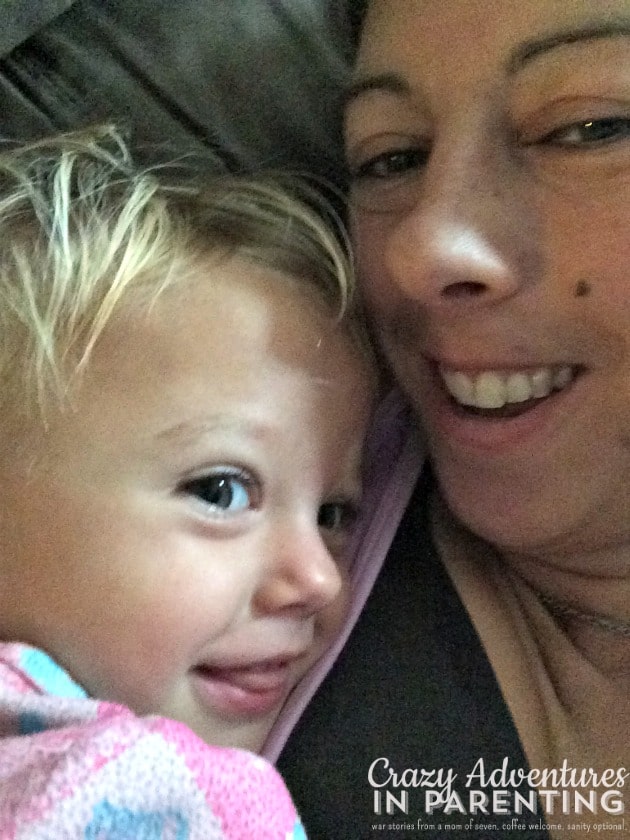 Every day I wake up to this blonde-haired smiley-faced little devil in the crook of my arm, ready to take on the day, grinning her way through making the biggest messes, and happily bulldozing everything and everyone around her, despite her small stature. But there are moments, these tender, sweet moments, when she just runs up to you with her arms up and opened, and she clutches onto you like she's afraid for her life; like you are the only person on this very earth that can protect her. We shared a moment like this earlier, and all I did was hug her, tell her how much I loved her, and rocked her back and forth.
When it was all over, she peeled herself away from me, smiled her pearly whites at me, and waved. Because she was done, her moment of crisis was over, she got what she needed, and she smiled and waved to let me know she was okay now.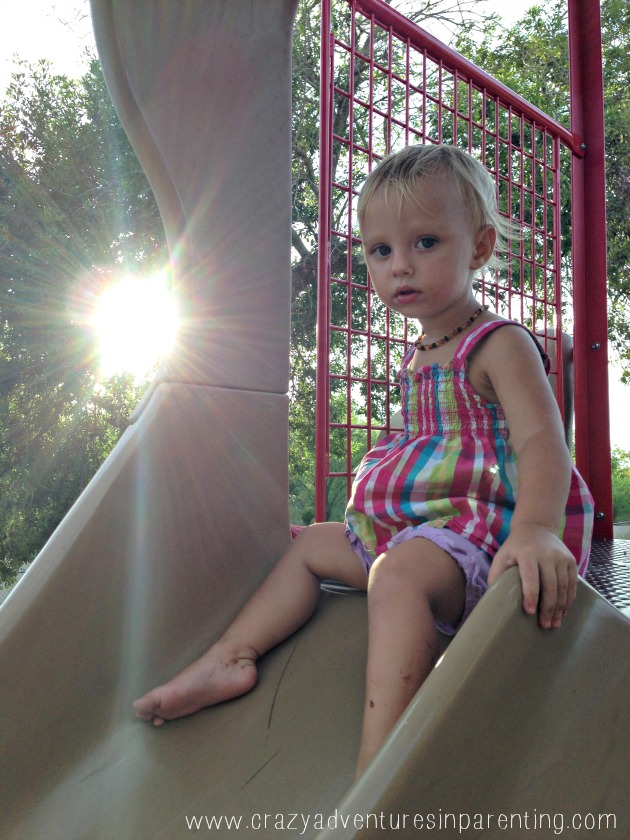 Consider this my peeling away moment. I've clutched on for comfort all that I can, these two years, and now I'm feeling strong and brave.
I'm smiling. I'm waving. I'm ready.