Disclaimer: Compensation was provided by Houlihan's via MomTrends.
The opinions expressed herein are those of the author and are not indicative of the opinions of Houlihan's or Momtrends.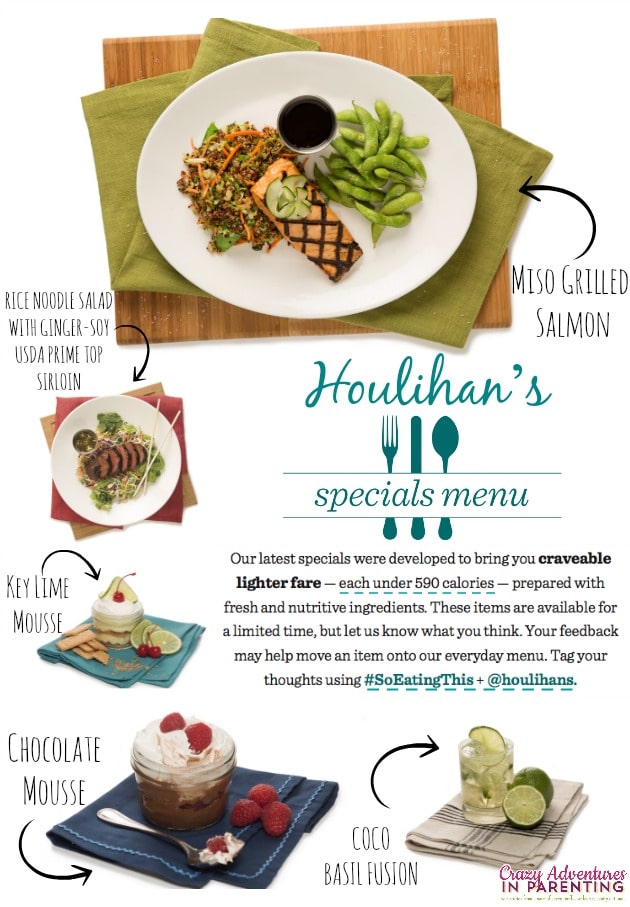 For an afternoon "date" (or as date-ish as you can get with two kids along for the ride), hubs and I ventured to our neighborhood Houlihan's restaurant and were immediately greeted by a smiling wait staff happy to serve us lunch. I was excited to try this place, as it was my first visit to Houlihan's and I'm always eager to try new things.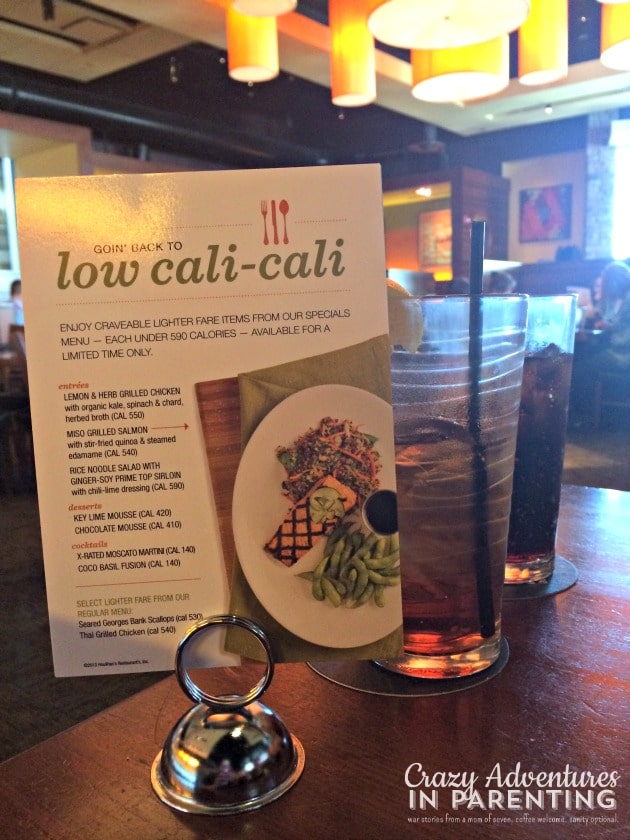 Our lunchtime "date" mission was simple – we were there to sample the new Lighter Fare Menu items (under 590 calories), and I'm always looking for restaurants that offer fresh ingredients prepared in ingenious, tasty ways. However, while I was excited about the low-cal menu items they had to offer, I couldn't resist sampling their take on our old favorites, such as Chipotle Chicken Nachos, Spicy Chicken and Avocado Egg Rolls, Baked Potato Soup, and the Pot Roast and Creekstone Farms Black Angus Mini Burger Sliders.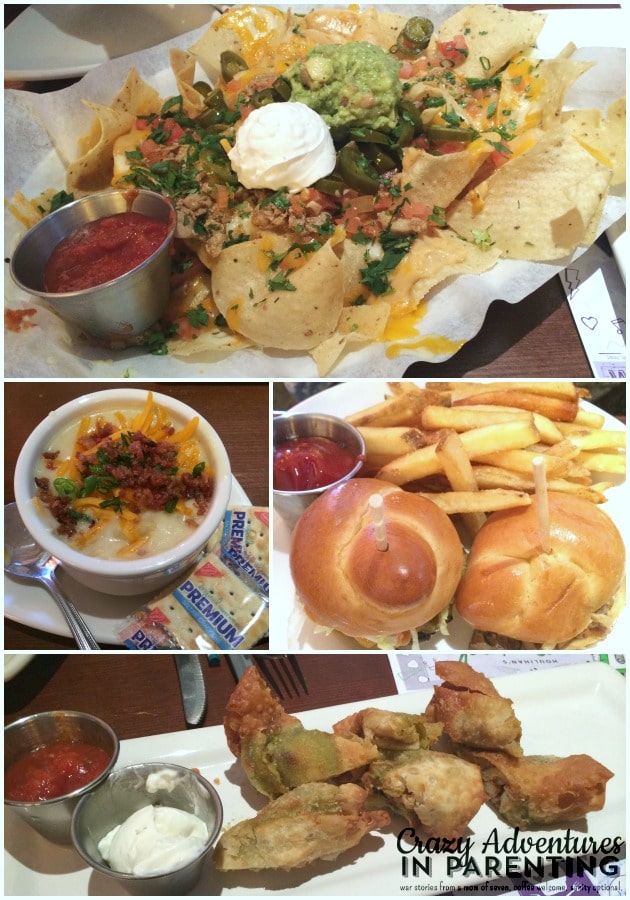 We were thoroughly impressed by their "Nooner" guarantee for their patrons – 20 minute guarantee for food delivery during lunchtime hours (in case you're on a short lunch break). Given my husband was 20 minutes from post, this was a fantastic find and they were completely on top of our order, everything coming out timely, nice and hot, and, best of all, delicious.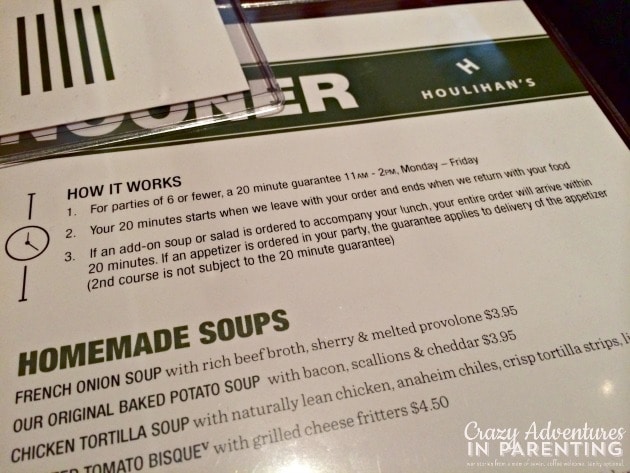 The kids loved every second of coloring at the table waiting for their food to arrive (which wasn't long at all). All kids meals (for ages 10 and under) are the same price ($5.95) and come with the entree, kid's drink, carrots with low-fat ranch dip, and another side (like fresh strawberries, mashed potatoes, vegetable of the day, mandarin oranges, tortilla chips with salsa, brown rice with pineapple, fries, or salad). I couldn't have been more appreciative of their healthy kid-friendly food options and excellent time-table for service given we had our little ones with us, with or without my husband's lunch break time-table, you know?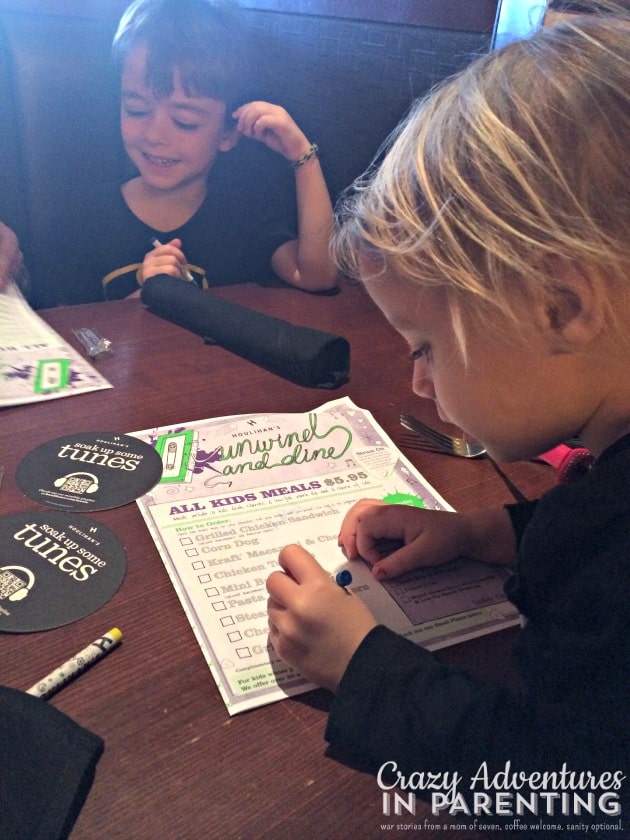 For more information about their menu items and for locations near you, please visit www.houlihans.com or find Houlihan's on Facebook at www.facebook.com/houlihans.
Win it!
Want to win a $50 gift card to Houlihan's to try these new menu items out yourself? Use the handy Rafflecopter widget below to enter. Contest ends March 17th at 10pm CST. Good luck!
a Rafflecopter giveaway