Maybe it's the Olympics. Maybe it's watching Meryl Davis skate her little @$$ off, winning the gold medal with Charlie. While watching the recaps at night on NBC, I walk or jog in place and lift weights, I want Meryl's arms, dammit. Badly.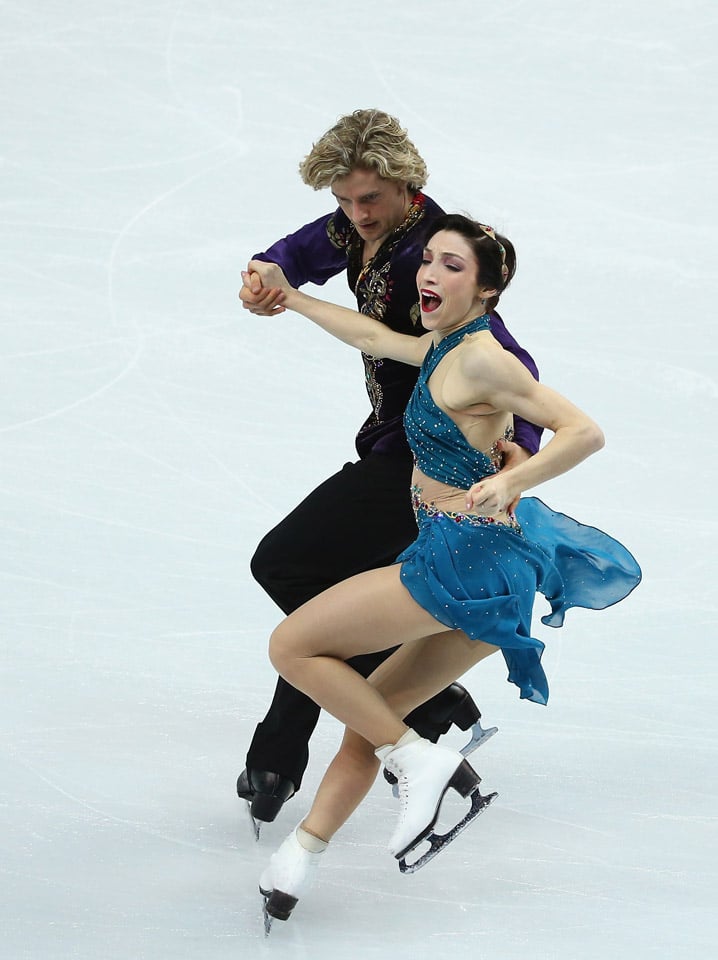 I wake up every morning to an essential oil cocktail of Joy, Motivation, En-R-Gee and a shot of chilled Ningxia Red. My coffee isn't the first thing I consume or do anymore. Coffee, in fact, has become more of a morning treat than a necessity. (CAN YOU BELIEVE THAT??!!)
I take vitamins and supplements and infuse my water with lemon oil. I also massage another essential oil concoction on my thighs, butt, and stomach for cellulite, giving myself a quick massage with a roller.
I've committed to walking 10,000 steps a day, any way that I can. Some days, it's easier because I'm dancing with the kids to the Wii U (either Wii Fit U or Just Dance). Some days, yoga is my BFF while the baby naps. I take walks. I bike ride. I'm outside with the kids (now that the sucky weather has seemingly left us).
And I just signed up for the Labrada Lean Body 12 Week Challenge. (So scared!)
It's happening, people. It's h-a-p-p-e-n-i-n-g.
Beneath the oversized shirts that hide the holiday 2013 weight gain, and in the reflection of the mirror I stare down daily, I'm promising myself I will only see the positive and not rattle off at the mouth the negative. I am making time for this, for me, to achieve my goals of getting back into the shape I want to be the right way.
And despite my being impatient and wanting results NOW now, I will not lose sight of the prize. This is it. I will do it. There's no going back now, Lisa. You can do it.
Starting now: