I'm a compensated member of the Netflix Stream Team.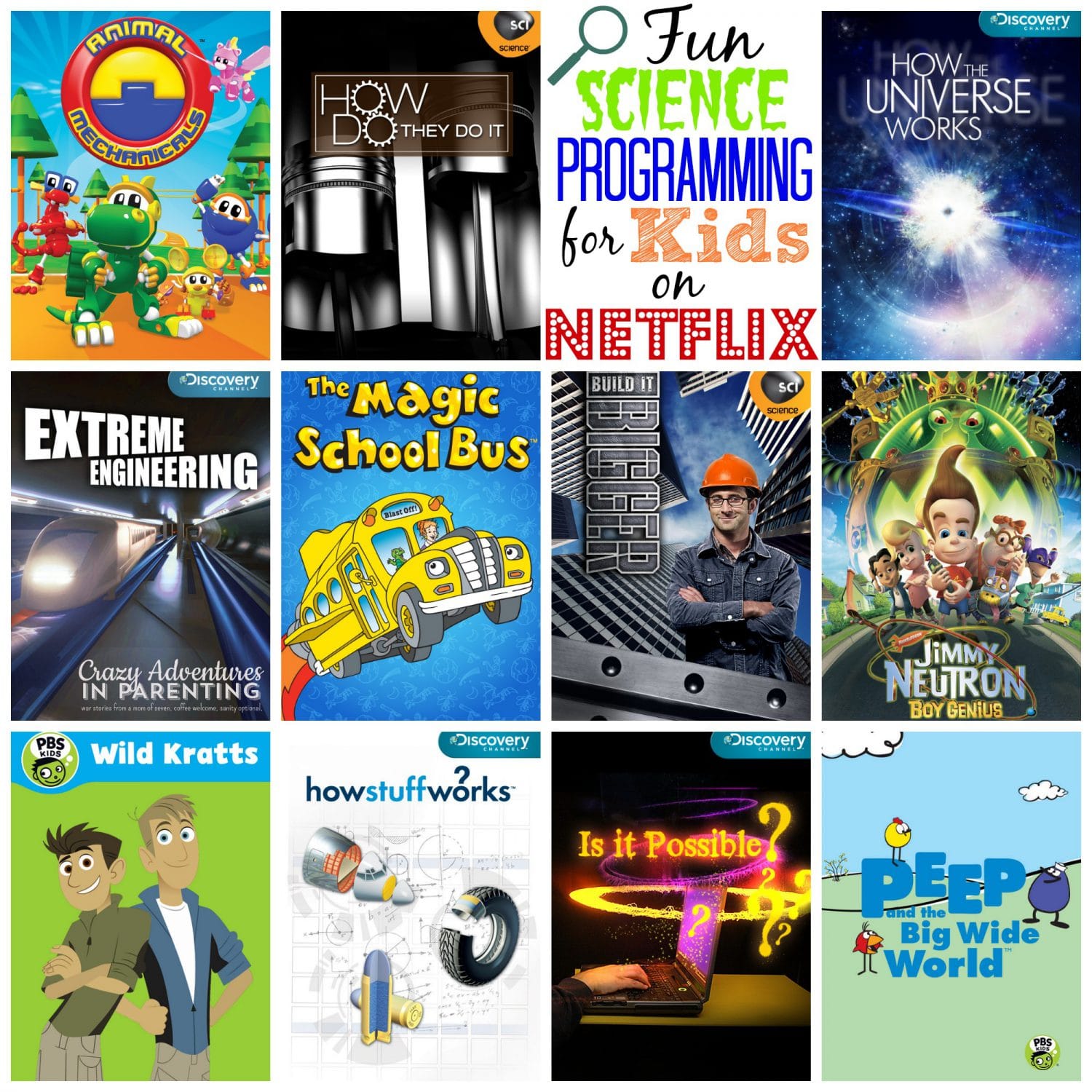 I'm not sure about you, but my kids are faaaaascinated with science. Making a potato battery? Mixing vinegar and baking soda? Food coloring carnations? Oh yeah, baby.
We love fostering that love of science and experimentation with science-based movies and shows that stream on Netflix. (Mythbusters is our favorite, by far.)
Recommendations for your science-fascinated big kids:
1.
Jimmy Neutron Boy Genius
2.
Peep and the Big Wide World
3.
Magic School Bus: All Dried Up
4.
Animal Mechanicals
5.
Wild Kratts
---
Are you looking for some science project inspiration? Or maybe something fun to do at home with Spring Break coming? Common Sense Media offers 13 more ways to help motivate, inform, and engage your kids this science fair season. You can find their amazing list here.
Below you'll find some fun project ideas and snacks that are science inspired. Enjoy!
Light Bulb Battery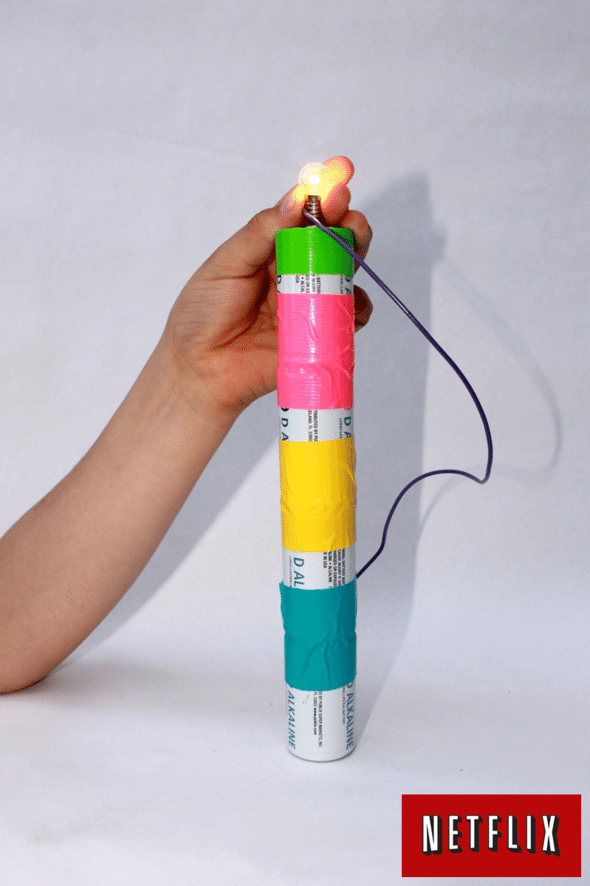 Jumpstart your kids' scientific creativity with this quick and easy light bulb experiment. Isn't it cute? Click here to learn how to create your own.
Honeycomb Candy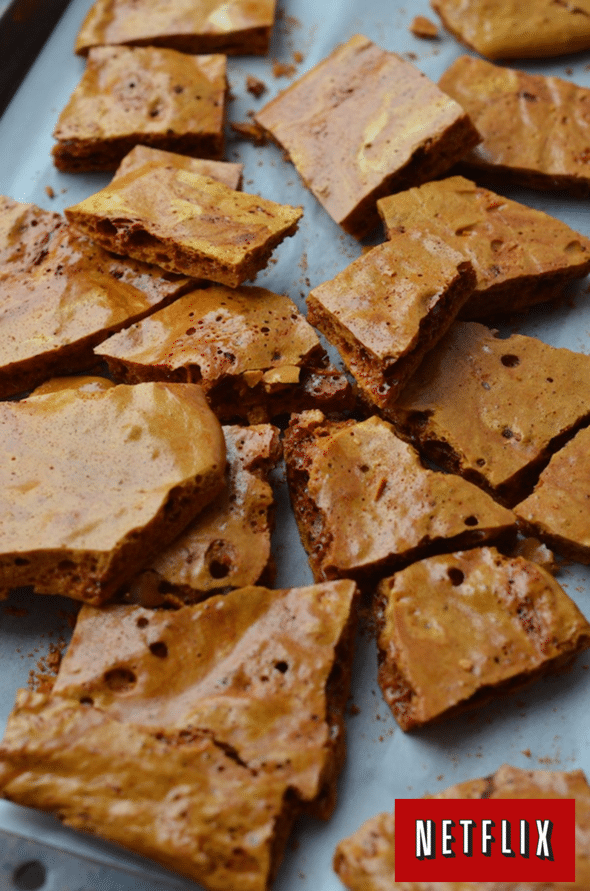 Further your kids' science knowledge while indulging your sweet tooth with this honeycomb candy recipe. As you add the secret ingredient (baking soda!) to boiled sugar, the mixture will bubble and quadruple in volume! So cool! Click here to learn how to build your own.
Do you like watching scientific shows and experiments like this with your family? Which ones are your favorite? Do you do experiments and science-type crafts at home with your family, too? Which ones have you tried? I'd love to know in the comments.