(I am a compensated Great Day Farms ambassador.)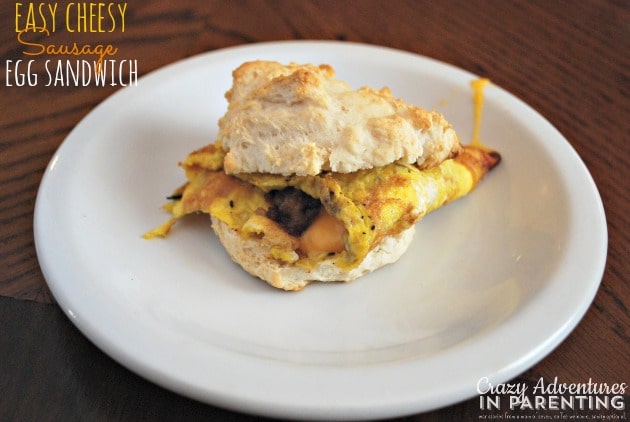 Easy Sausage Egg Cheese Biscuit Sandwich
My son had a sleepover the other night. I always love making big breakfasts when the kids have sleepovers, but it wasn't until I reached into our deep freezer did I realize.. no hash browns, no bacon (the bulk box was in there, just empty), and no pancake mix in the pantry, either. I did have a roll of natural sausage to be thawed, a big box of Bisquick, and my trusty Great Day Farms eggs. BOOM, baby! Breakfast sandwiches made of win!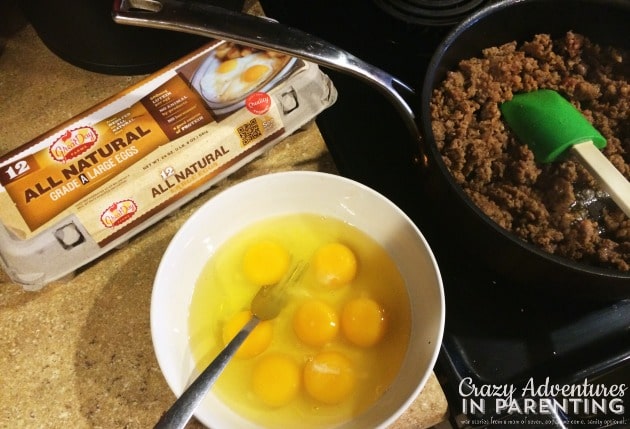 Sausage Egg Cheese Biscuit Sandwich Recipe
It didn't take much to put these together, either. Just a regular biscuit dough preparation and bake, sliced in half and buttered. (Yes, they must be buttered. You'll thank me later.)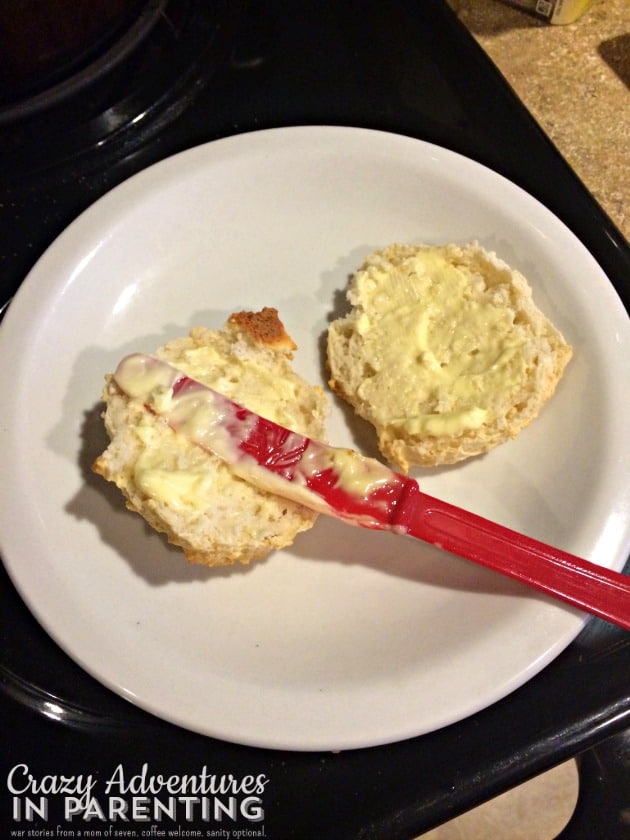 I whisked a bunch of eggs at one time (as you see in that second picture) and I poured about a 1/2 cup or so into a medium-sized skillet sprayed with cooking spray and lightly buttered. I swirl the whisked egg around to fill out the entire bottom of the pan, let it bubble and cook, and then I flip.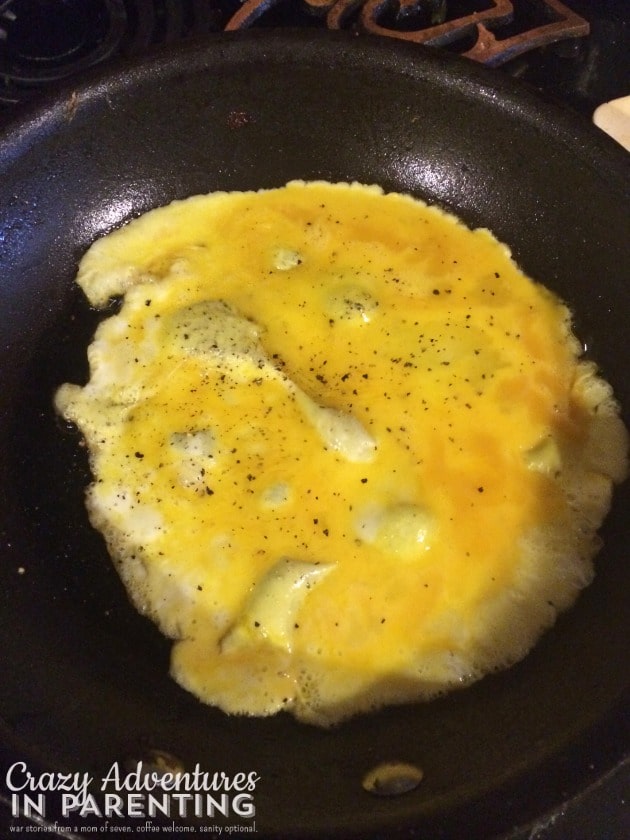 Once flipped, I place two slices of cheese next to one another.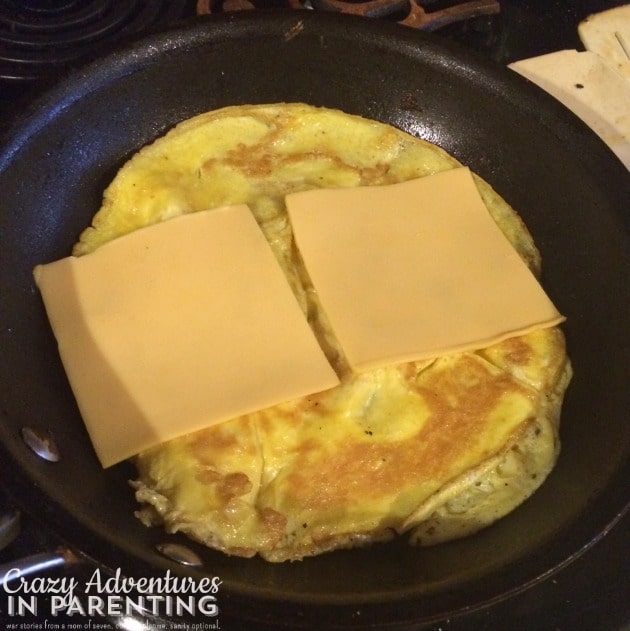 Using a spatula, I slice them in half – this makes two sandwiches at once! Boom!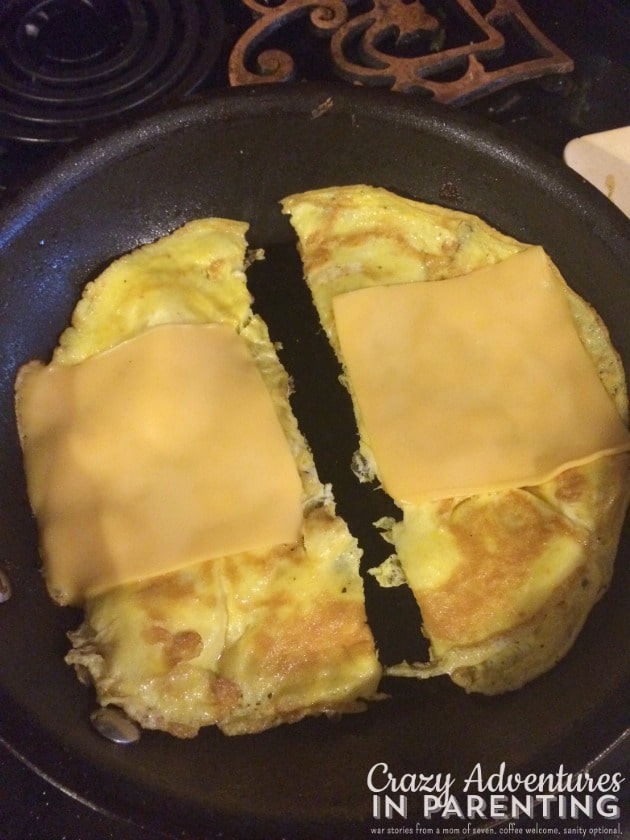 Add in the browned sausage by the spoonful…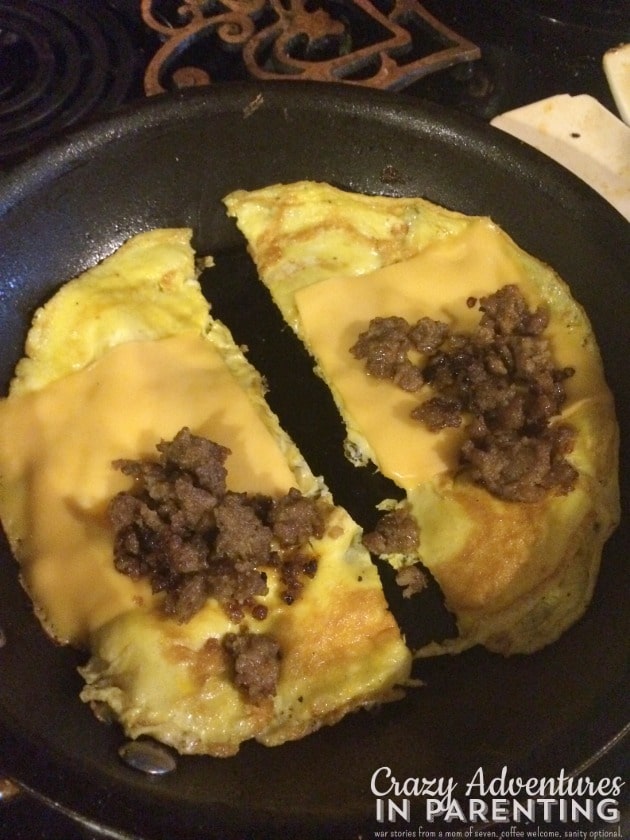 ..and flip in half, and place them on the buttered biscuit. WALA!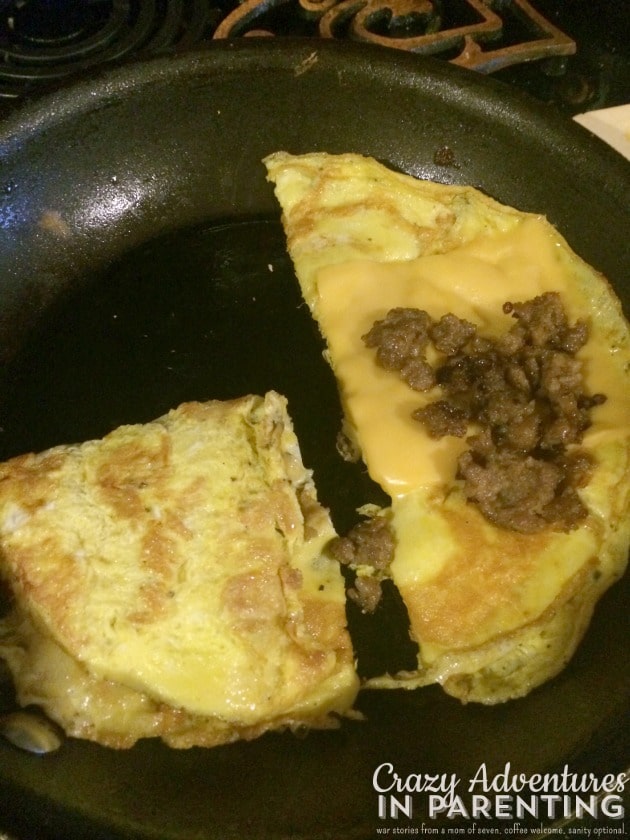 Promise you, your family will L-O-V-E me for this one.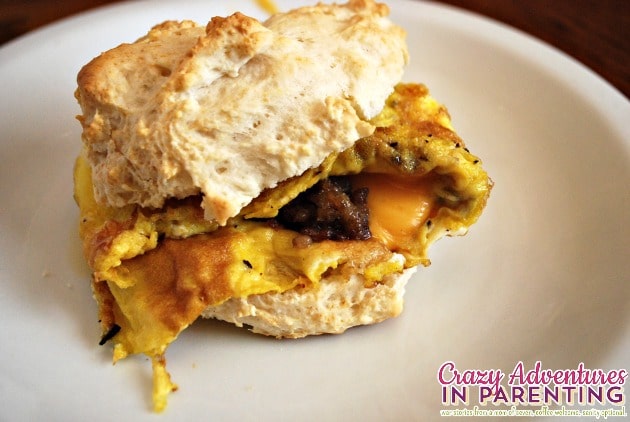 Easy Sausage Egg Cheese Biscuit Sandwich
This fun variation on a sausage egg and cheese biscuit uses browned rolled sausage and homemade biscuits.
Print
Pin
Rate
Ingredients
6-8

Great Day Farms eggs

1

batch of baked Bisquick biscuits

or drop biscuits baked from scratch

1

roll of breakfast sausage

browned

slices

of cheese

salt and pepper grinders
Instructions
Prepare and bake your biscuits while browning your sausage in a pan.

Once the biscuits are baked, halve them and butter each side and set aside.

Whisk together your eggs, and pour ½ cup into a medium sauté pan.

Season with fresh ground salt and pepper.

Roll your pan to let the eggs fill the pan; flip when bubbly and cooked around the outsides.

Once flipped, lay two slices of cheese next to one another in the pan, and use a spatula to slice the eggs in half so that the two pieces of cheese are on two different halves.

Add a tablespoon of sausage to each slice of cheese; fold the egg to cover the sausage.

Use the spatula to lay the egg/cheese/sausage onto the buttered biscuit.

Top with remaining biscuit and serve.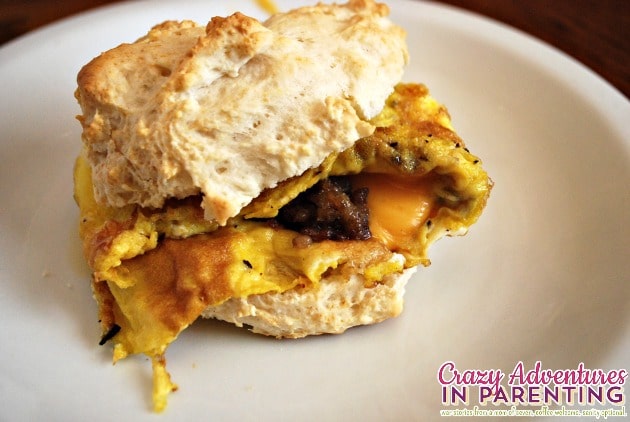 And be sure to have plenty of napkins around, the cheese all warm and gooey might get a teeny tiny bit messy. 🙂