---
We spent 52 weeks in 2013 celebrating what made us happy, and it WAS a fantastic year. Let's make 2014 the year where we really truly focus on surrounding ourselves with only joy and happiness all year round, every month, every week, every day.Tell me, what makes you happy? What is it that you do that you can't get enough of? What makes your soul shine, your eyes beam, and your insides sparkle?

Happiness is so very many things for me, and every Wednesday I plan on sharing my answer here with you, on Twitter, Instagram and Facebook. You can join us and follow along by using the hashtag #happinessis on Twitter and Instagram.
---
Amazingly enough, I began feeling better just as hubby came home last weekend. Unfortunately, my husband was the one to come home and become sick. Boo! (We can't seem to catch a break, man.)
This very berry smoothie hit the spot the other day. Trying to do my best to have a smoothie a day, and I'm looking forward to receiving this wheatgrass powder in the mail on Thursday.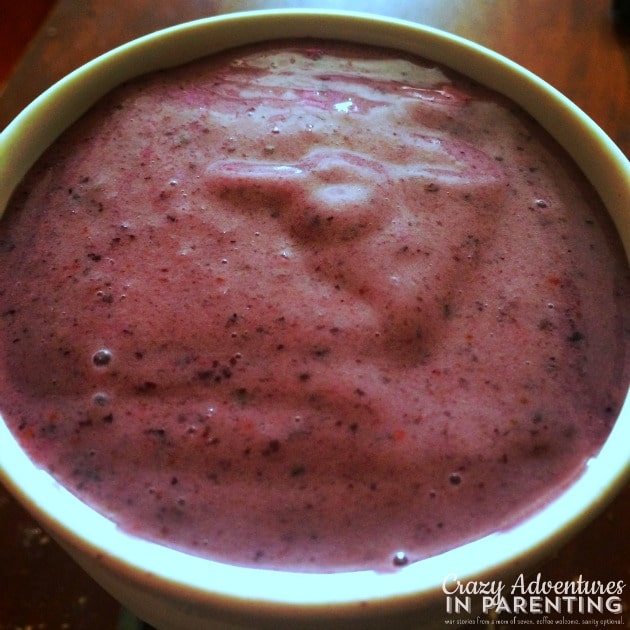 My little bike-mate. Could she be any cuter or more purple-y pink?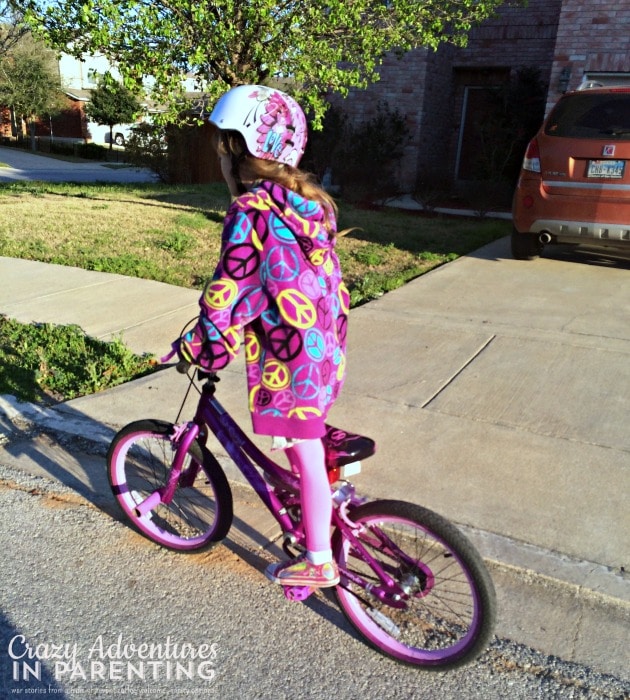 My other bike-mate scooting along on her balance bike.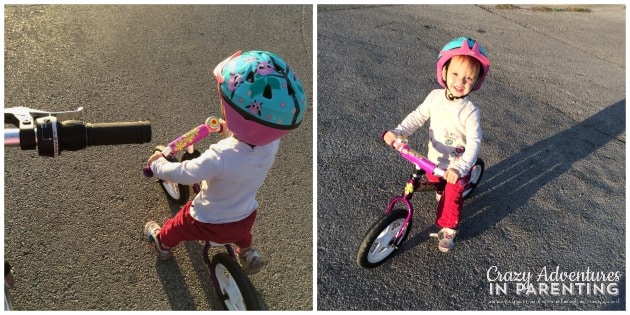 The boys and their friends had an all-out Nerf Gun war. This was what my porch looked like, and this wasn't even all of them!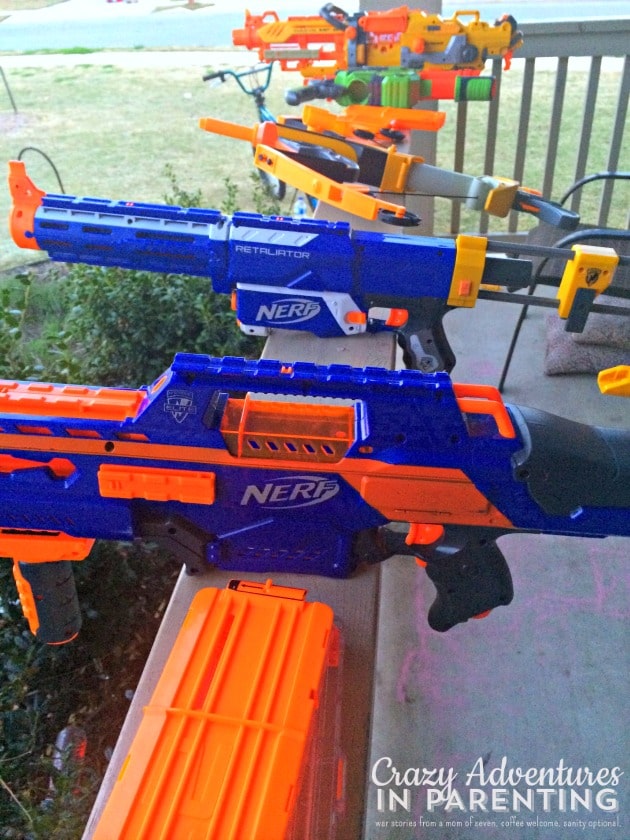 My little helper really loves our new Dyson vacuum and loves to help me clean, because it's so easy and lightweight as compared to our gigantor Kirby (which needs fixing). I am loving this thing, too. The baby, however, doesn't. At all. (But that's another story.)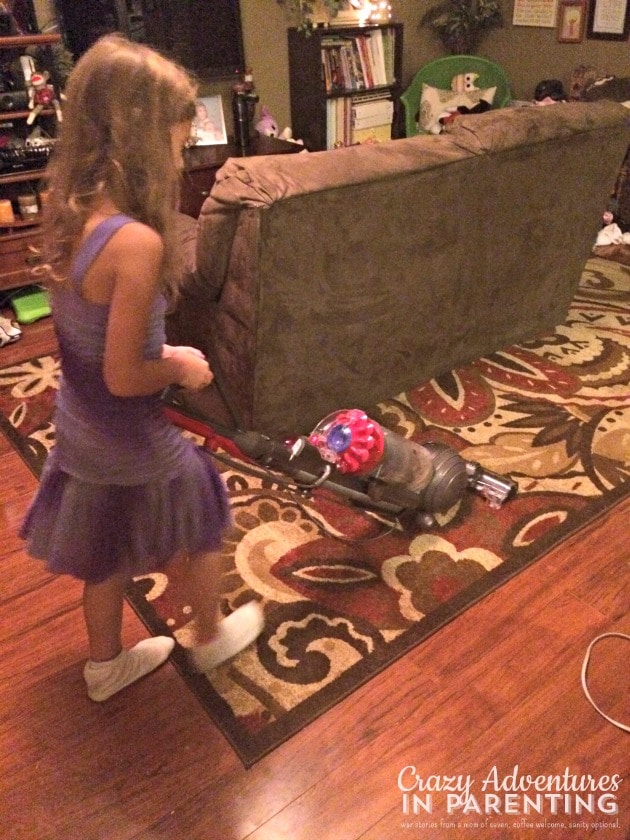 Day time play time. Baby Batman (up top) invited his Disney friends over to the Batman Imaginext castle for a little soirée.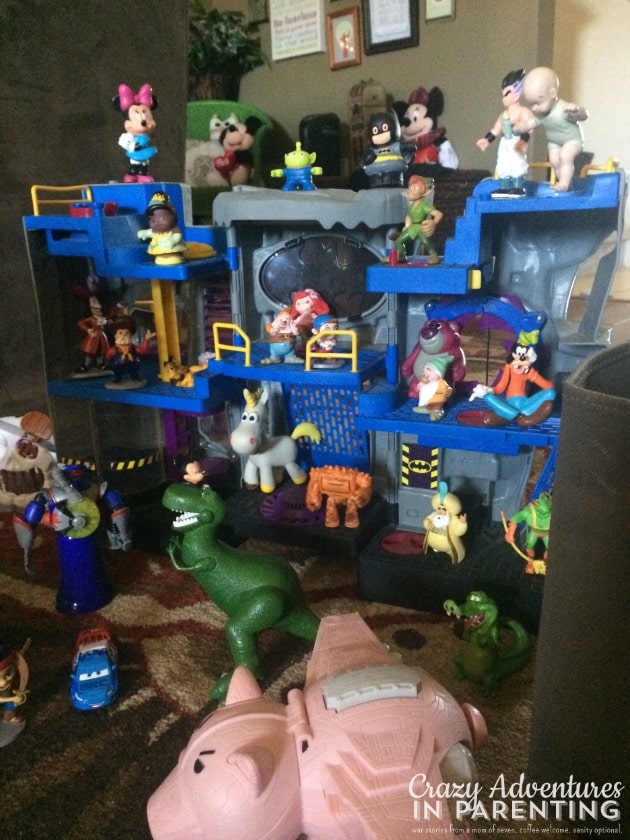 I might be a little obsessed with baby pigtails, even if the parts aren't straight. I love love LOVE them.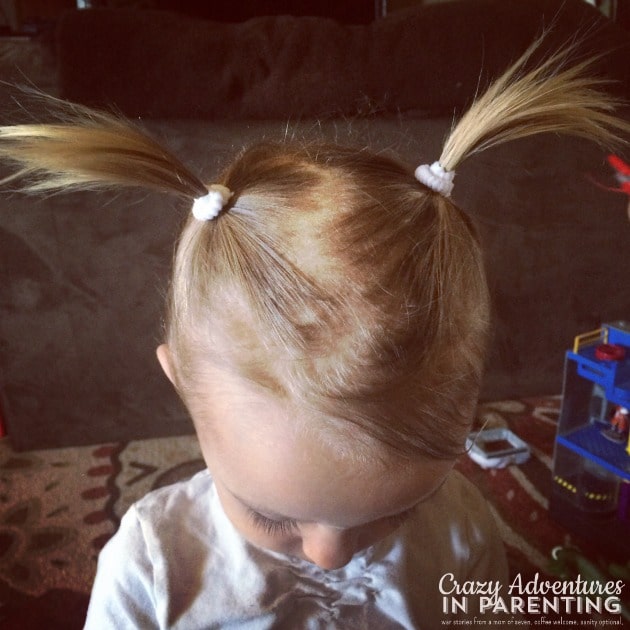 After I made this barbecue pulled pork dish last week, which produced a ton of leftovers, we reused the meat to make pulled pork nachos and OMG they were sooooooooooooo good!