---
We spent 52 weeks in 2013 celebrating what made us happy, and it WAS a fantastic year. Let's make 2014 the year where we really truly focus on surrounding ourselves with only joy and happiness all year round, every month, every week, every day.Tell me, what makes you happy? What is it that you do that you can't get enough of? What makes your soul shine, your eyes beam, and your insides sparkle?

Happiness is so very many things for me, and every Wednesday I plan on sharing my answer here with you, on Twitter, Instagram and Facebook. You can join us and follow along by using the hashtag #happinessis on Twitter and Instagram.
---
I apologize in advance for this being a short and late Happiness Is post this week. My son had a Friday night soccer game in which it was cold. As a result of us being out there for almost two hours, mom got sick. Hubby is away, making this one of the more tougher illnesses to battle while taking care of the kids all on my own.
Baby sister's first real birthday party: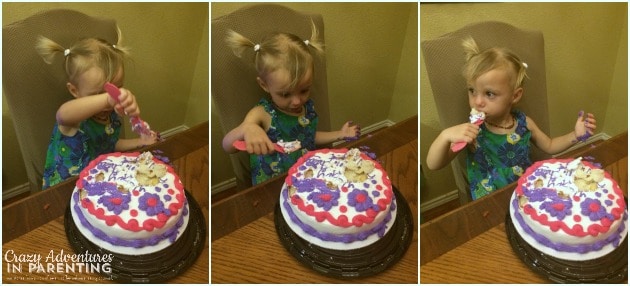 A before bedtime selfie of me and the kids for dad while he's away (before mom's illness really kicks in):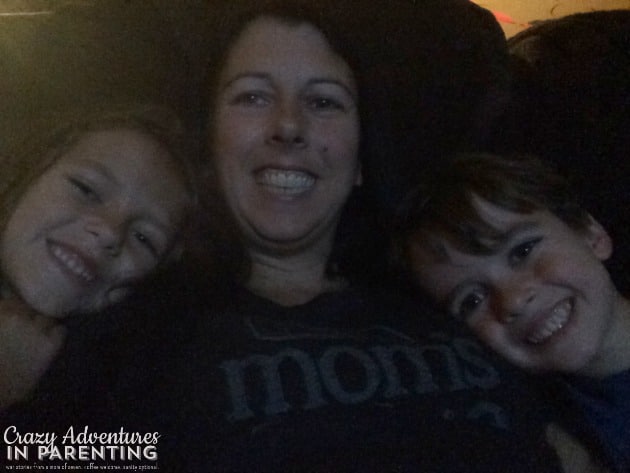 It rained for 3 solid days to start our Spring Break, and I had to get creative. (Especially since the sickness was beginning and I was feeling particularly awful.) Blanket forts FTW!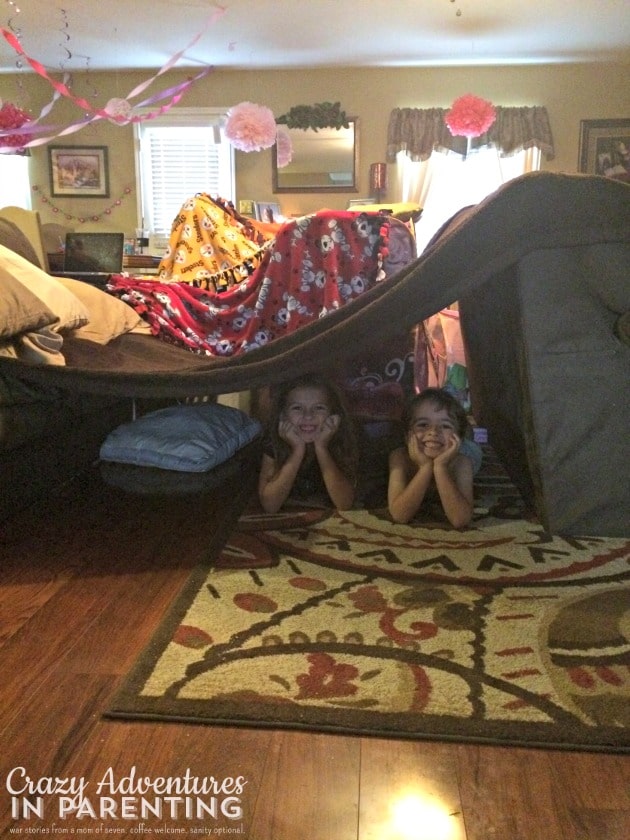 Yesterday, I had to go grocery shopping, despite my feeling quite ill, I thought I'd be okay, the first sunshine we'd seen in days would help, right? NOPE. I didn't even finish the trip before coming down even more ill, nose wouldn't stop running, head was spinny and not right, but the baby was simply the cutest baby sitting in her Walmart cart all sweet and neon and pigtail-y, I couldn't NOT take that shot, even though she couldn't be bothered. LOL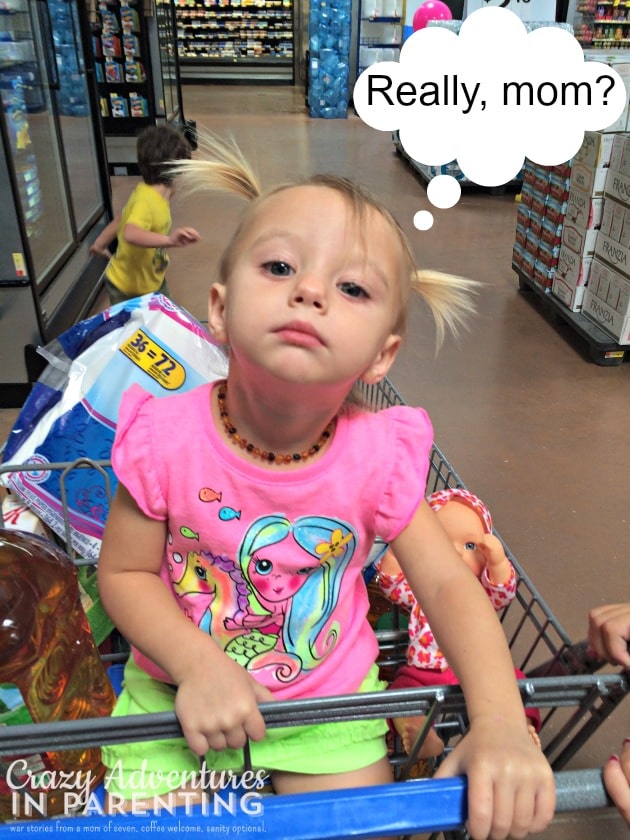 Now, if you'll excuse me, there's a couch with my name on it. Thank God for essential oils and crock pot dinners, man. And tea.. ohhh so very much tea.