Remember this picture of Baby Dude?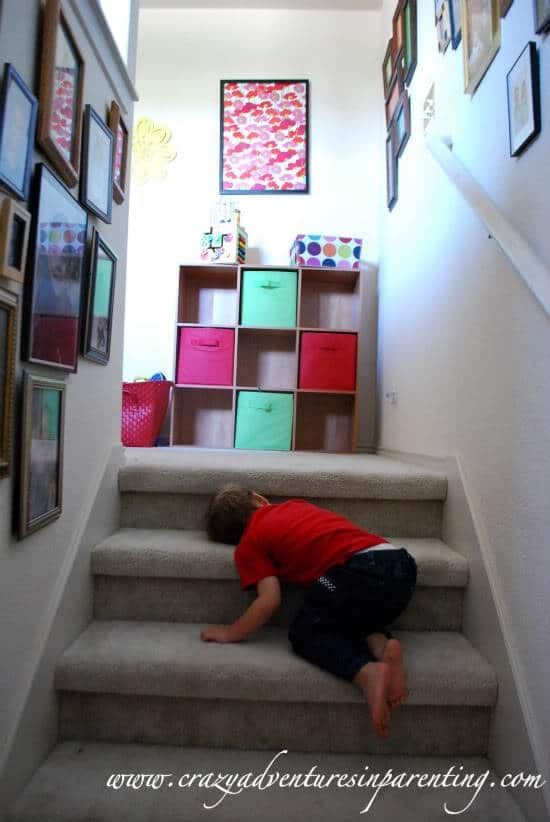 And this picture of Super M?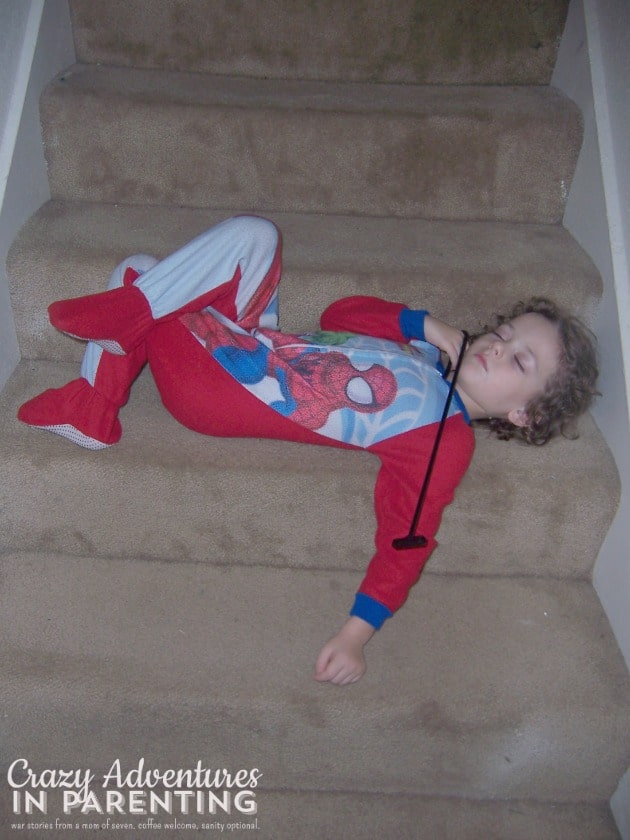 Well, their sister has decided to have a crack at this whole "sleeping on the stairs" thing, too.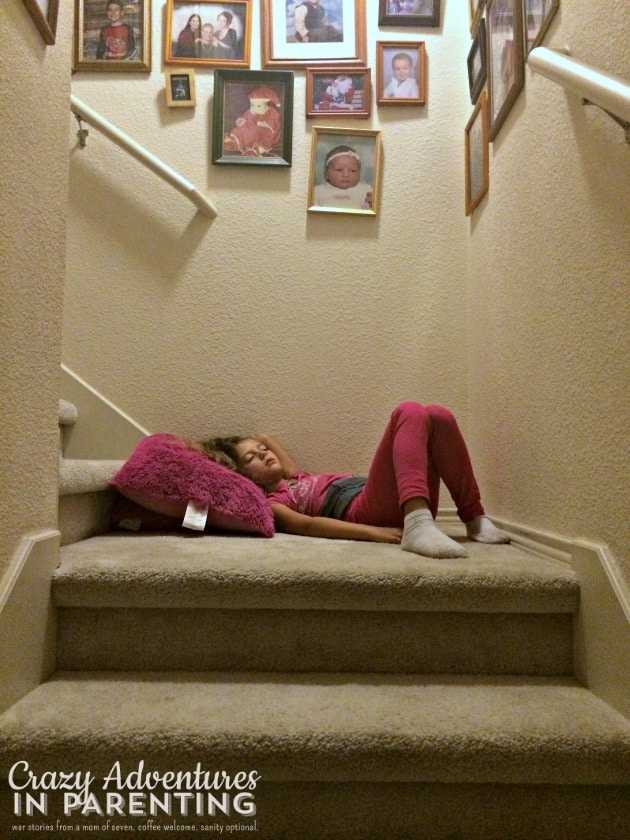 What is it with the stairs, man?
-> My kids have a knack for this sleeping anywhere business. Check out my kids sleep anywhere series!