(I am a compensated Great Day Farms ambassador.)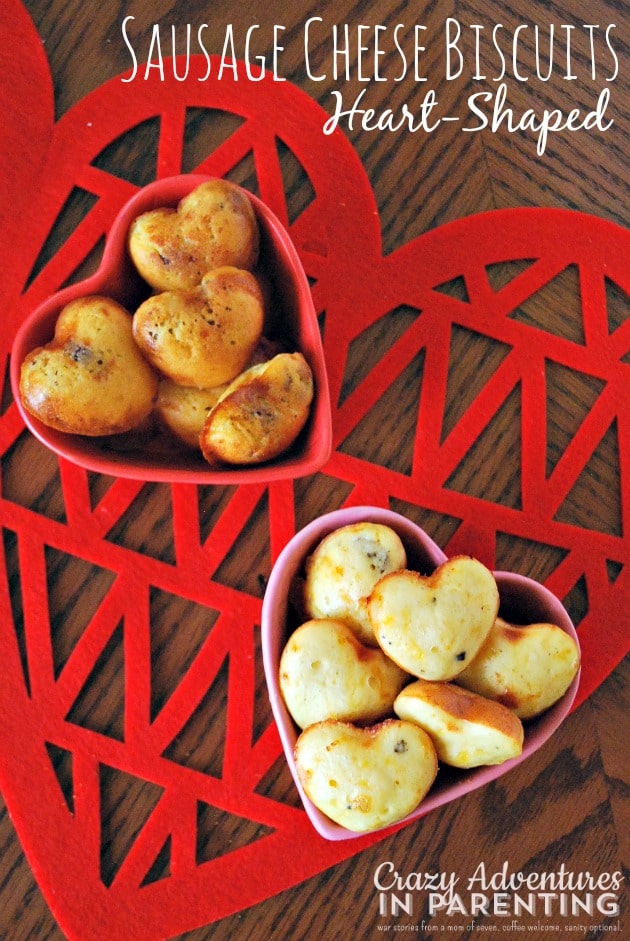 We have a home and garden store nearby our house that's relocating to a new building further away (boo!) so they marked their entire store down 30% or more (yay!). I came across this adorable mini heart-shaped cake pop pan and I simply HAD TO HAVE IT at half price.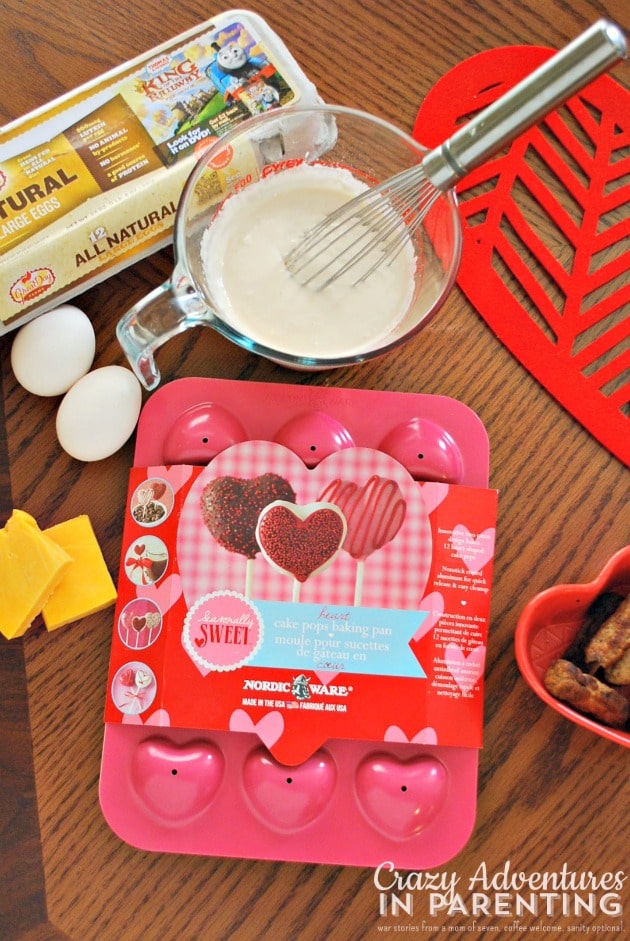 I particularly liked how it did NOT have the spot for the cake pop stick already built into the pan, which means you can mini heart-shaped treats easily without having to worry about those sticks. Perfect! I decided to make something for my kids for breakfast.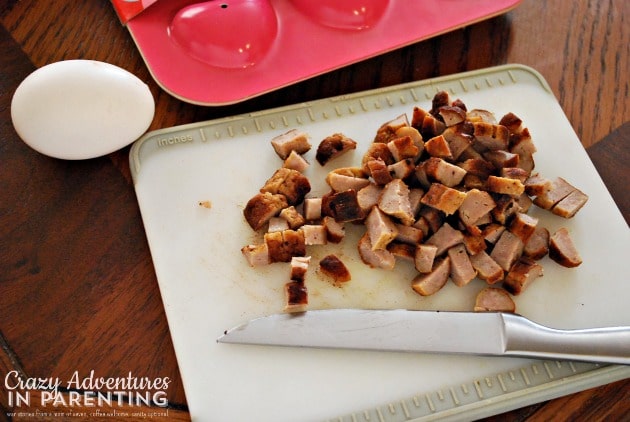 I had some leftover breakfast sausage that I decided to cut up and use instead of browning ground sausage, but you could use either.
This first batch was filled a little full, and a little came out a couple of the holes on the top of the heart pan. The batter rose and filled the pan, making the most perfect heart shapes. I also made the rookie mistake of forgetting to spray the top pan. Thankfully, they didn't stick too badly since it was a new pan.
On the later batches, I filled them a little less, so they weren't as full or brimming, and you can really see the color of the cheese in the batter.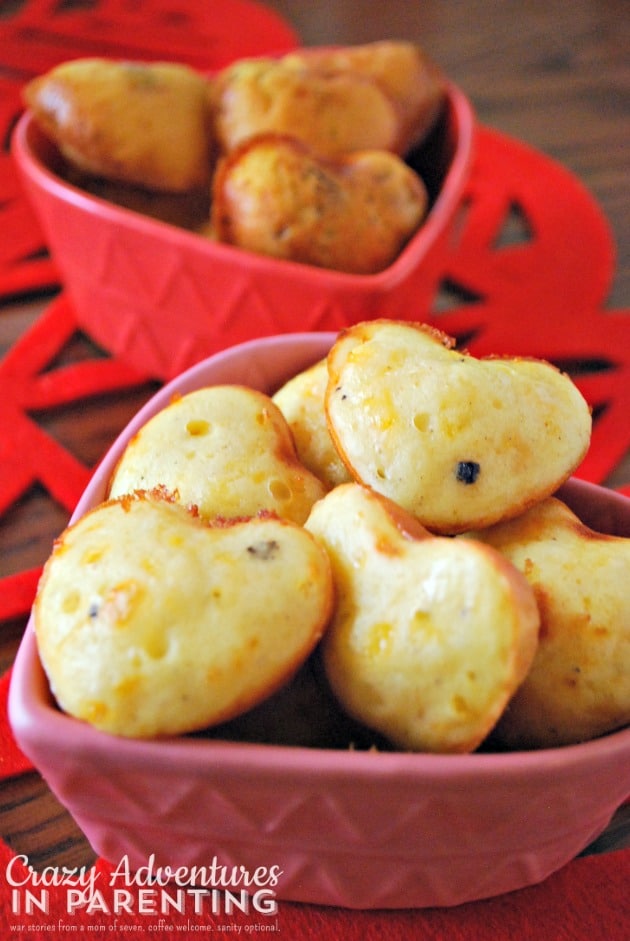 Interested in the recipe for these adorable biteables? Check out my debut recipe post on the Great Day Farms website here!

What do you think of these little cuties? Do you think this would be something your family might enjoy?