Oh my gosh, you guys! I had the most amazing day here at the IMG Academy in Sarasota Florida here with Gatorade. I'll have more to share with you later, but I couldn't wait to come back to my super-swanky hotel room at the Ritz to tell you, today we worked out with an IMG Trainer for the athletes, and I totally kicked that workout's a$$.
I didn't want it to end. I wanted MORE.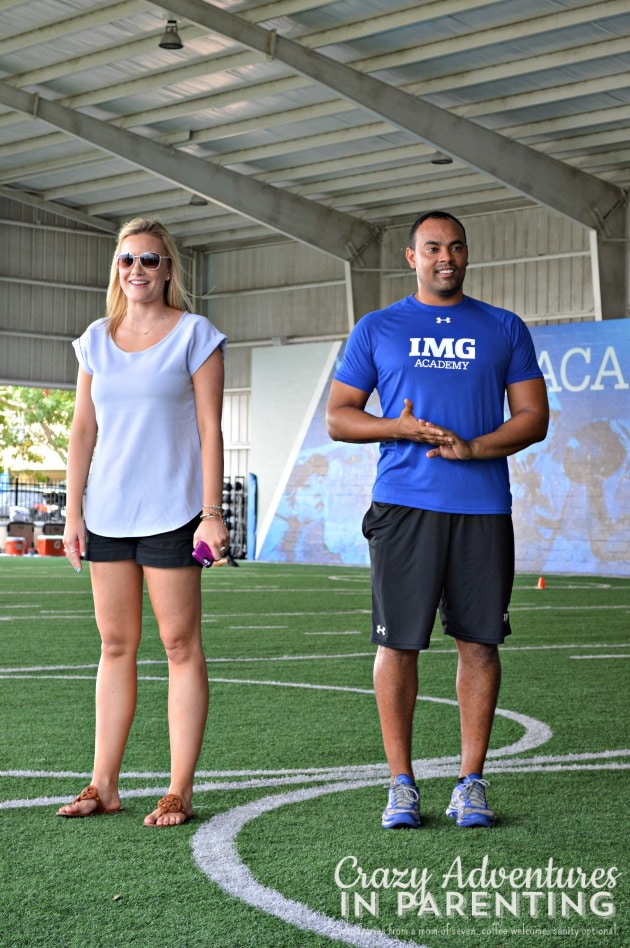 See that guy on the right? That's Vinnie. He kicked our asses. And I LOVED IT!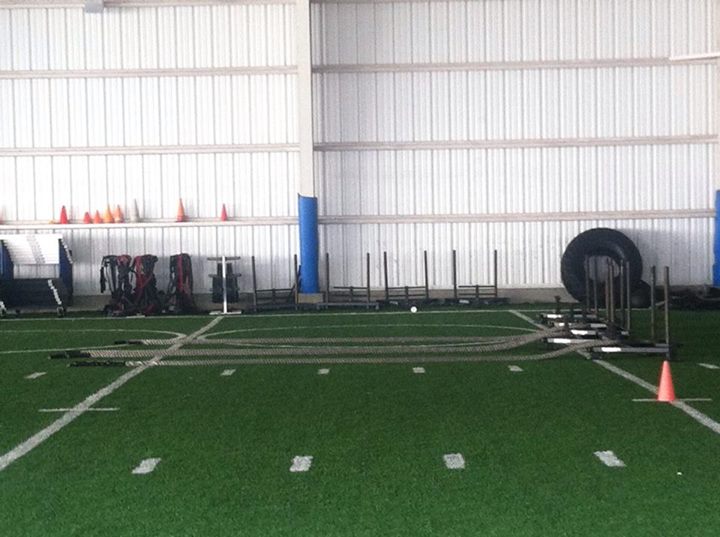 Those were ropes tied to those metal horse thingamabobs. We had to push the horse thingies then pull the ropes ones. Holy legs, Batman! It hurt so good!
I pushed so hard, and loved putting my body to the test. Medicine balls, abs, plank.. I loved every second.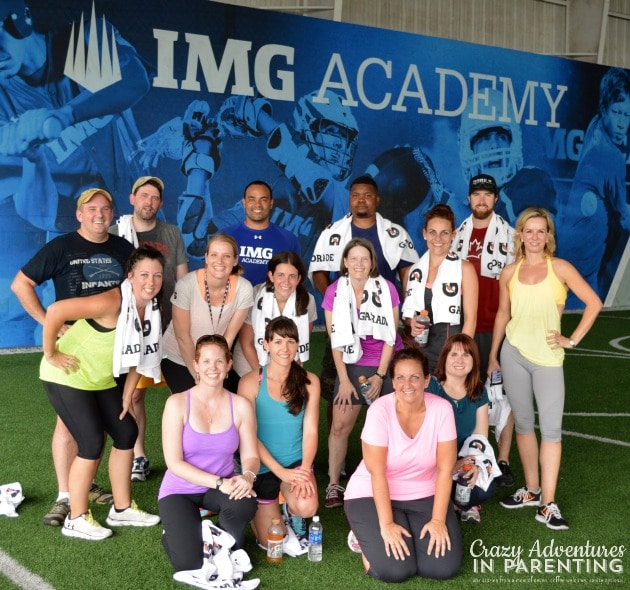 It doesn't matter how big I think my thighs look.
It doesn't matter the extra skin I carry around my waist from my babies.
None of that ridiculous self-loathing crap mattered, because when push came to shove, under that covered turfed area in the Florida heat, Vinnie the trainer said "Lunge! Push! Pull! Plank!" and my body lunged, pushed, pulled, and planked with pride. My muscles were strong and it surprised me how much a trainer really helped me and amped up the experience.
My muscles told my doubting brain to "Sit down and SHUT UP!" and showed me who was boss.
I need to trust my training more, and worry less.
I need to stop hating not seeing visual results when I feel body changes and my strength increasing.
I really need to remind myself that this is a marathon, not a sprint, and just because I dropped the baby weight so much quicker with Baby Dude, doesn't mean that it can and should happen again this time.
I now know my body is a lot stronger and more capable than I thought. From now on, I'm going to stop telling myself "I can't" and keep reinforcing that I truly, totally can.
Yesterday, I kicked that workout's a$$!
I couldn't have been prouder.