(I warn you now, this recipe for easy salsa enchilada chicken is so ridiculously easy, you might want to kiss me. Or buy me a margarita.)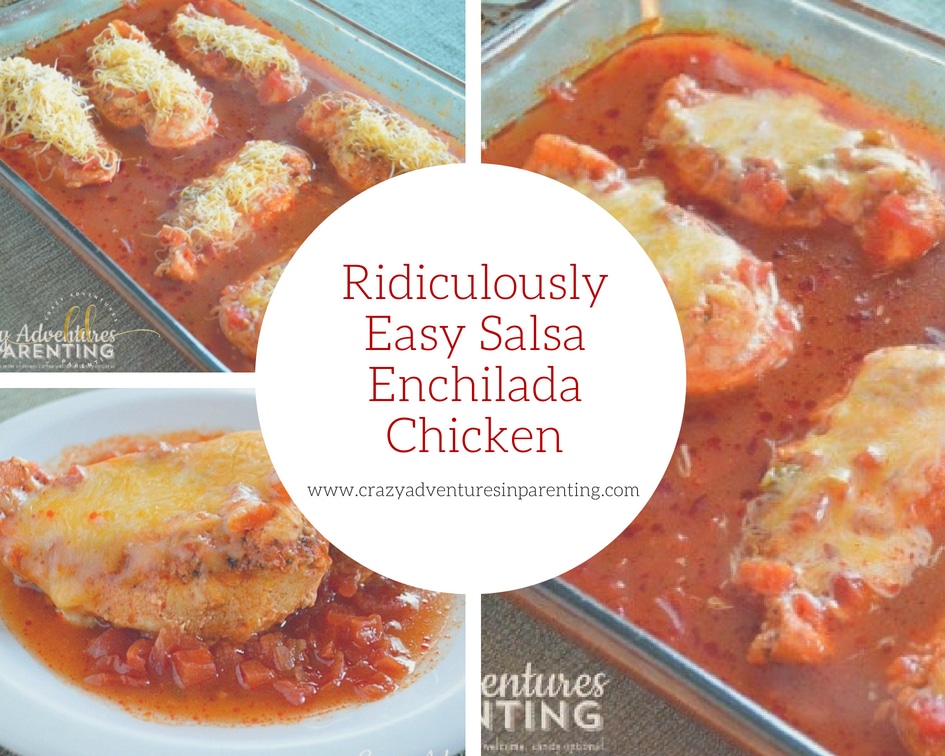 Easy Salsa Enchilada Chicken
Even though summer is here, I don't always want to grill. I'm not a huge fan of having the oven on all the time, but with the weather not getting to "crazy-hot" status yet, I've continued to use the oven for dinners as of late simply because it's easier (and because it doesn't let as many flies in the house because OMFG the kids are at it again this year).
I saw a foil recipe for salsa chicken by Val the other day, and thought to myself.. Hey! That's a pretty fantastically awesome idea! But, I don't want to grill it, I want to bake it! And, maybe, tweak it to include some enchilada sauce, because enchilada sauce makes everything awesome! And so I made THIS ridiculously easy salsa enchilada chicken!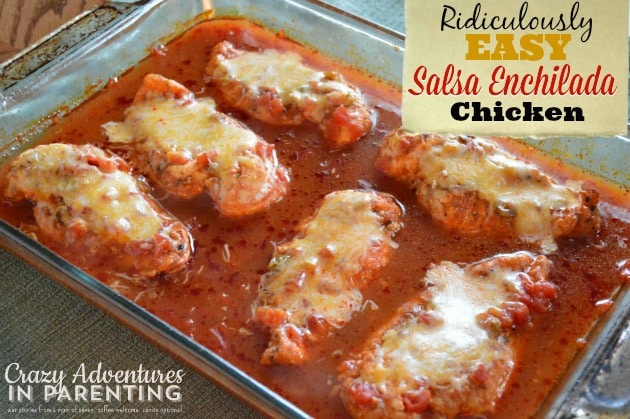 Ridiculously Easy Salsa Enchilada Chicken
I could NOT be happier about it! It was seasoned well, juicy, tasted fantastically, and easy enough to make on these crazy summer nights (and, I imagine, will be a fantastic addition for school lunches, too!)
To start, spray your baking pan and season your chicken breasts.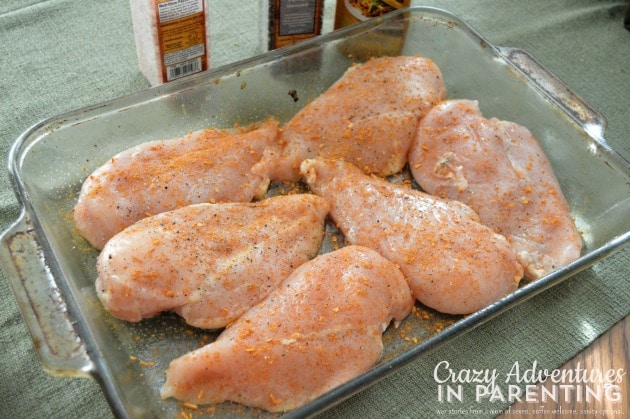 In a medium bowl, combine the cans of diced tomatoes, enchilada sauce, some garlic, and my secret ingredient…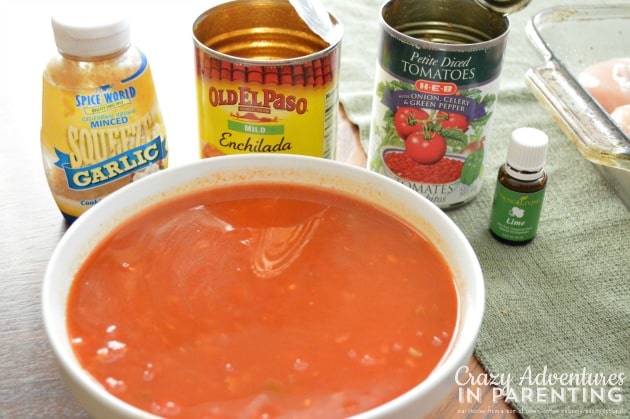 … Lime oil! Yes! Lime juice is a thing of the past in this house – lime oil is where it's at! Just a couple drops brings more flavor to recipes than regular lime juice (so you need to sprinkle with this gingerly). Now, where's my spoon to stir?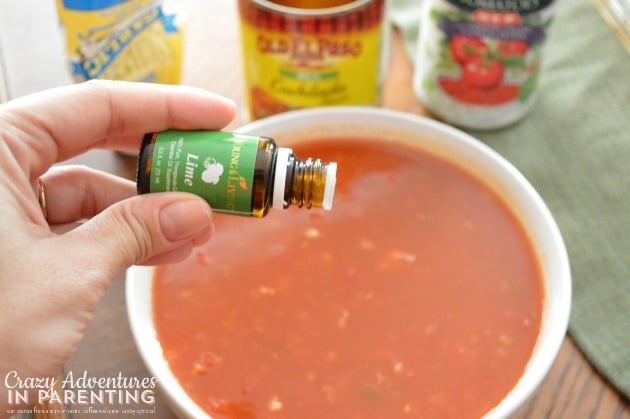 Pour the salsa enchilada sauce onto the chicken…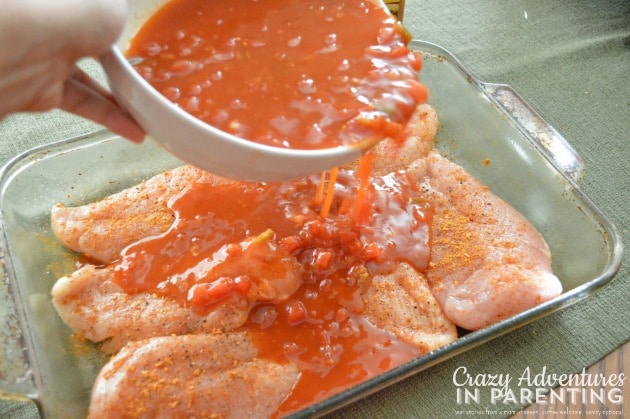 .. and don't be surprised if you find your missing spoon. Oops.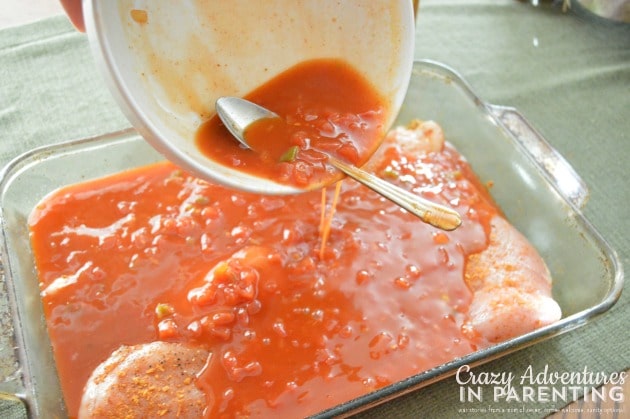 Wrap it with sprayed foil, put it in the oven 30-40 minutes until cooked to 180 degrees.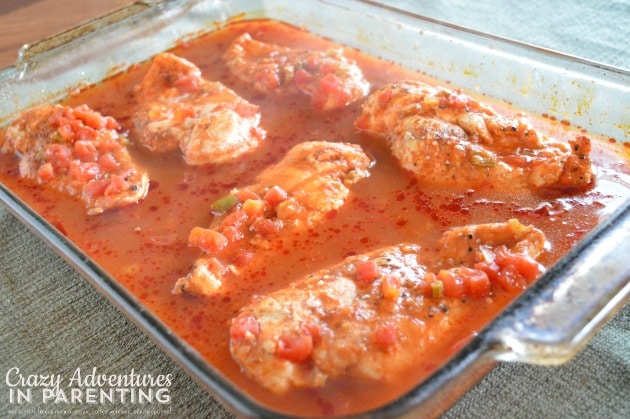 Once you remove the foil, it looks like this! Look at all that fantastic sauce all cooked in, yum!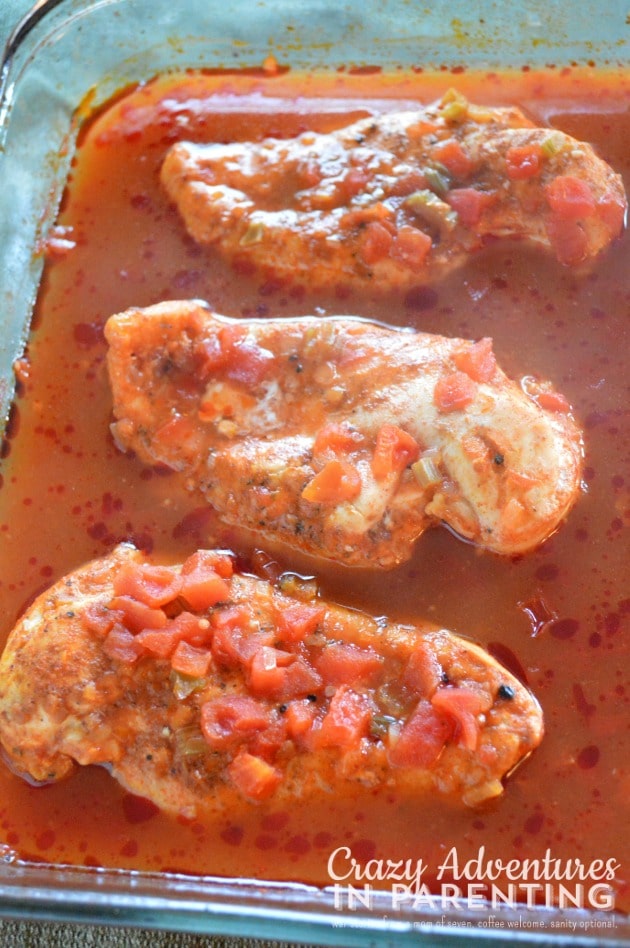 Here's where you'll take sprinkled cheese and generously top each chicken breast with it. Place it back into the oven, uncovered, until the cheese is melted.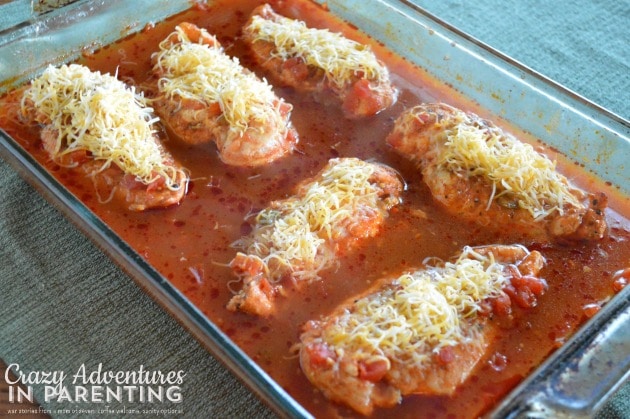 A few minutes later, you've got dinner! Oh yeah, baby!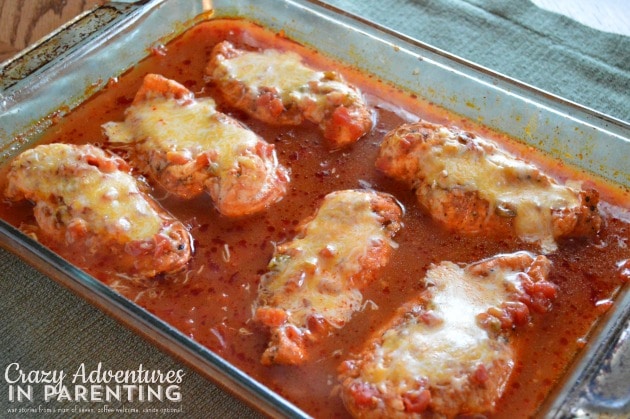 Doesn't that look magnificent? Paleo and gluten-free folks, this one's for you! I'm currently going low- and no-carb so this was perfect for me with a large salad with avocados!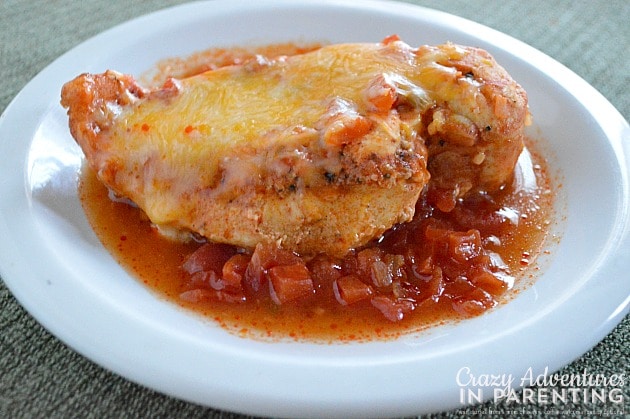 Do you use the oven during the summer months, or do you avoid it at all costs? Full recipe for this chicken can be found below 🙂

2023 Essential Oil Deal for You!
Our Black Friday Deal last year was so popular, we've decided to DRASTICALLY improve on that offer for 2023 for the BEST YET! (Coupled with Young Living's HUGE promotions this month, too!) Check out all you can get for free for becoming a wholesale member (like Costco)!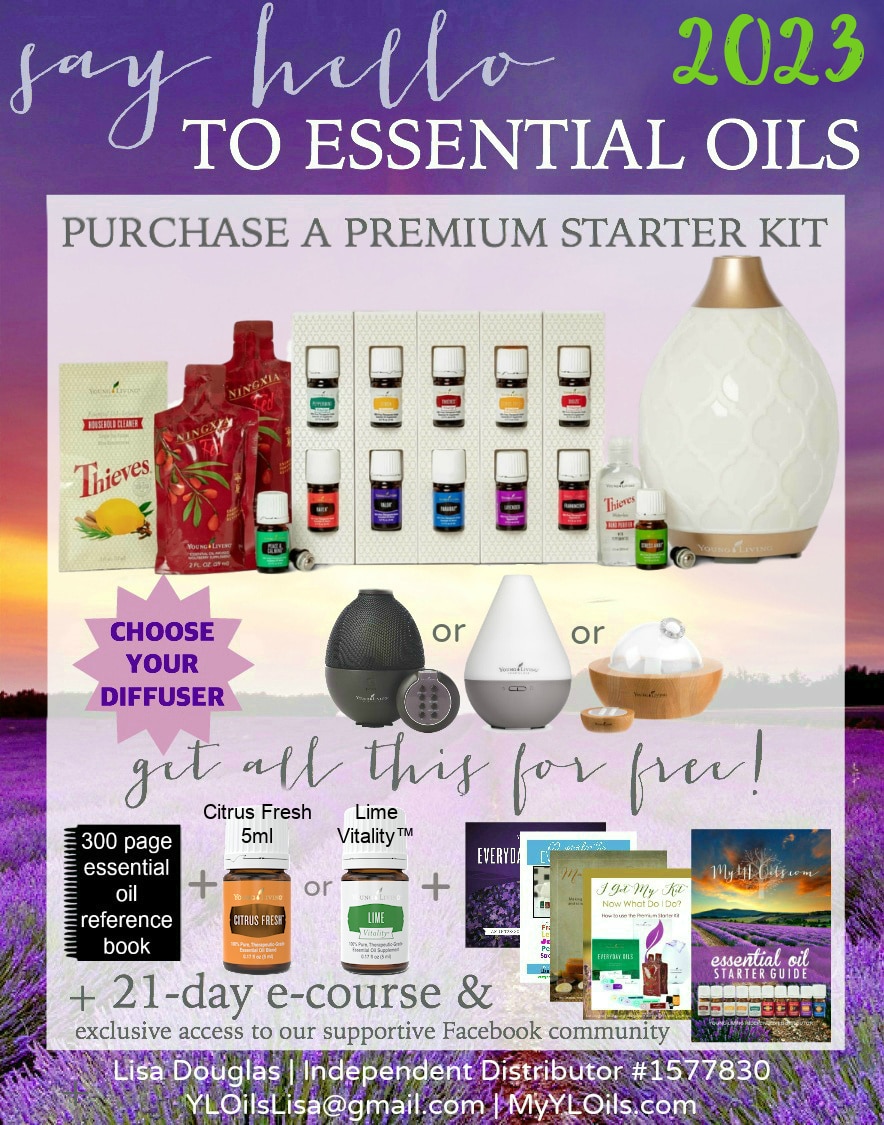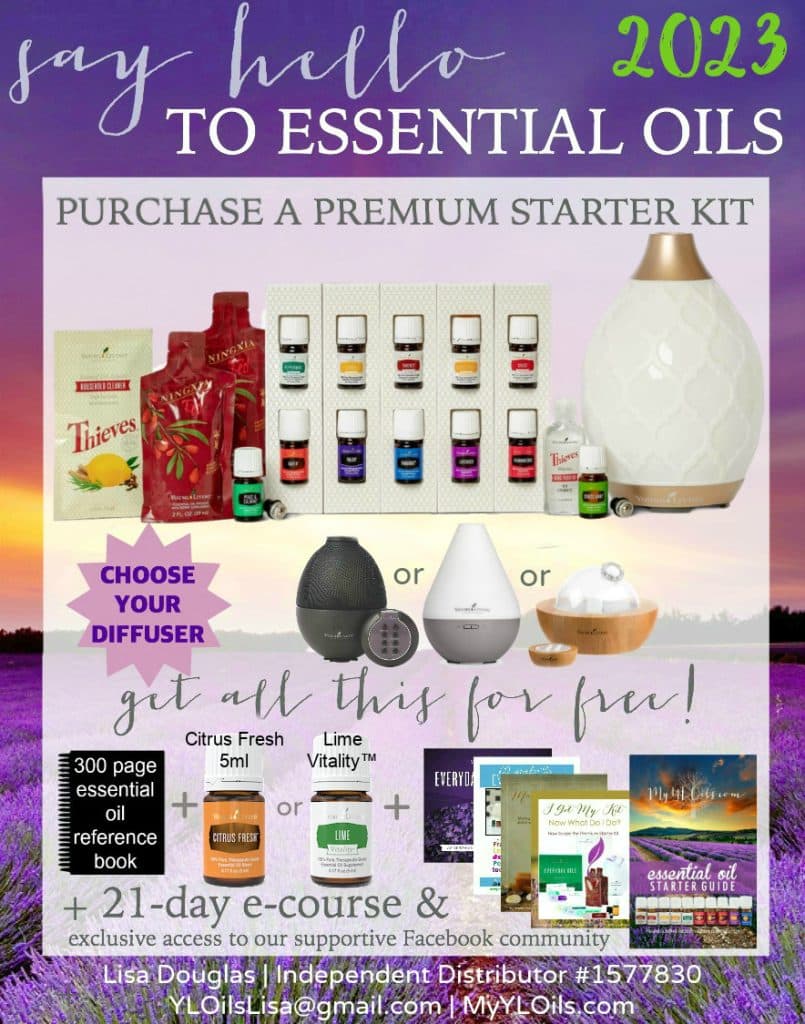 We love and trust using Young Living essential oils, having used them for years. For more information, check out my Young Living information page.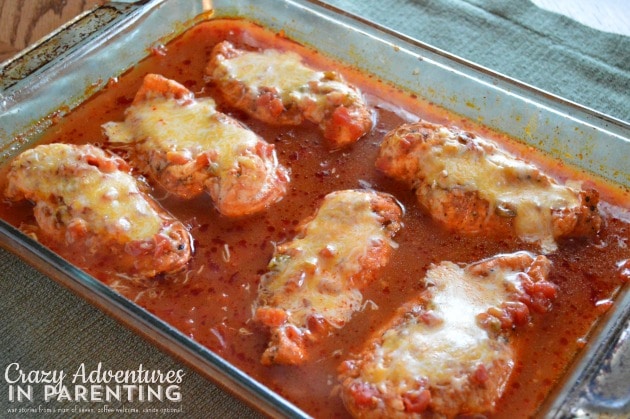 Ridiculously Easy Salsa Enchilada Chicken
I warn you now, this recipe for easy salsa enchilada chicken is so ridiculously easy, you might want to kiss me. Or buy me a margarita.
Print
Pin
Rate
Ingredients
6

chicken breasts

fresh ground salt and pepper

1

large can

enchilada sauce

1

can

diced tomatoes with onions

peppers (and celery, if you can find it)

2

tsp

minced garlic

diced jalapeños

optional
Instructions
Preheat the oven to 350 degrees.

Spray your baking dish with cooking spray and season each chicken breast on each side with fresh ground salt and pepper then taco seasoning.

Mix together your enchilada sauce, diced tomatoes, minced garlic, and a couple drops of lime oil.

Pour sauce over the chicken.

Spray your tin foil before covering the chicken to place in the oven.

Bake for 30-40 minutes, until cooked to 180 degrees.

Place shredded cheese over each chicken breast carefully.

Place back into the oven for five minutes, until cheese is melted well.

Let cool slightly; serve with plenty of sauce.

(Optional: top with diced jalapeños before serving.)