Because I believe everyone and everything is always a work in progress, I include my home and home's decor into that philosophy, too. I geek out at home decor sales, always shopping for something new and fun for "this area" or "that area" of my home, or maybe reorganizing to help making our home life as such a large family easier.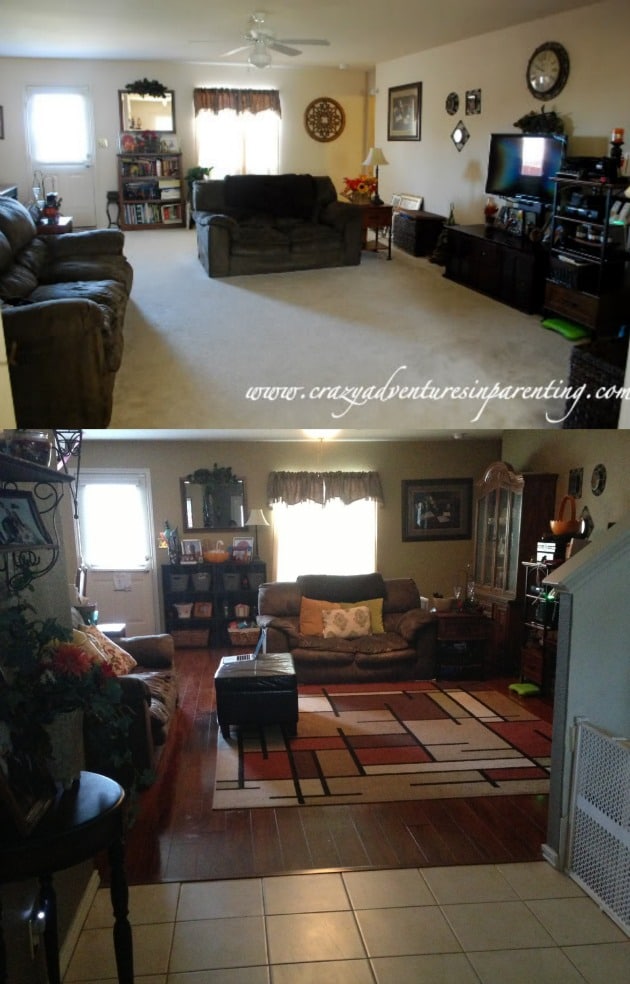 I couldn't be more excited to share with you my recent partnership with Wayfair as a "Homemaker." I'm going to be sharing with you lots of fantastic products – including home decor, furniture items, toys, gifts, and much more – as we redecorate our home. Plus, you'll find me guest-posting occasionally on their website, too!
Why should you sign up for the Wayfair Daily Sales emails? Because they are AWESOME! Up to 70% off wonderful deals on furniture, decor, rugs and more, and only for a limited time. (Usually only 72 hours.) New Daily Sales launch every day at 12pm EST. 10% off your first purchase, too!
This is an example of what the Wayfair Daily Sales page looks like: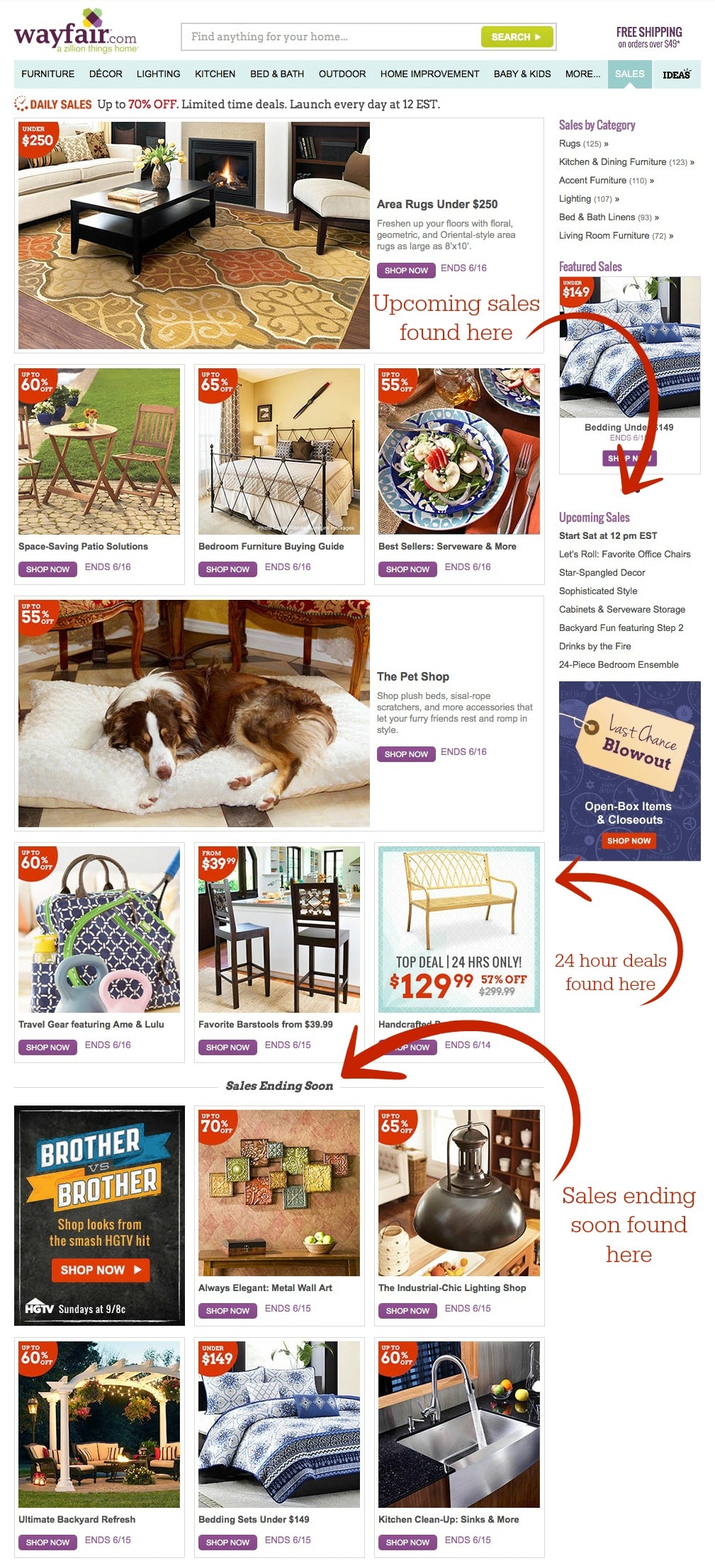 Look at those sales, baby! And there are new ones daily! The kids are even excited because there's stuff for not just children on Wayfair.com, but also for pets, too! I really looking forward to seeing their sales everyday, I'm getting so many wonderful ideas for redecorating some of our bedrooms, especially on a budget, baby! Plus, they offer free shipping with an order over $49 – yes, please!
Here's a little sampling of some of my favorite things they've offered on their favorite sales this month!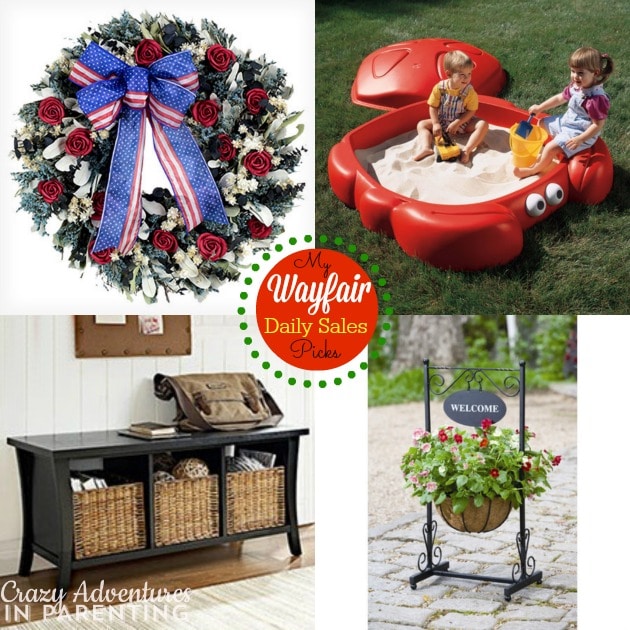 Another reason to sign up for Wayfair Daily Sales is for Wayfair Member Benefits! You earn 3% back on every purchase!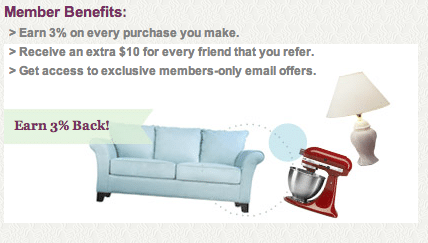 I couldn't be more excited to share with you below what I ultimately chose to purchase on sale!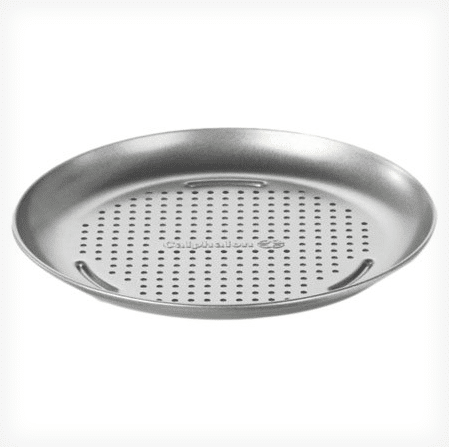 This mini pizza pan set is going to be so much fun for our kids to create their own pizzas themselves!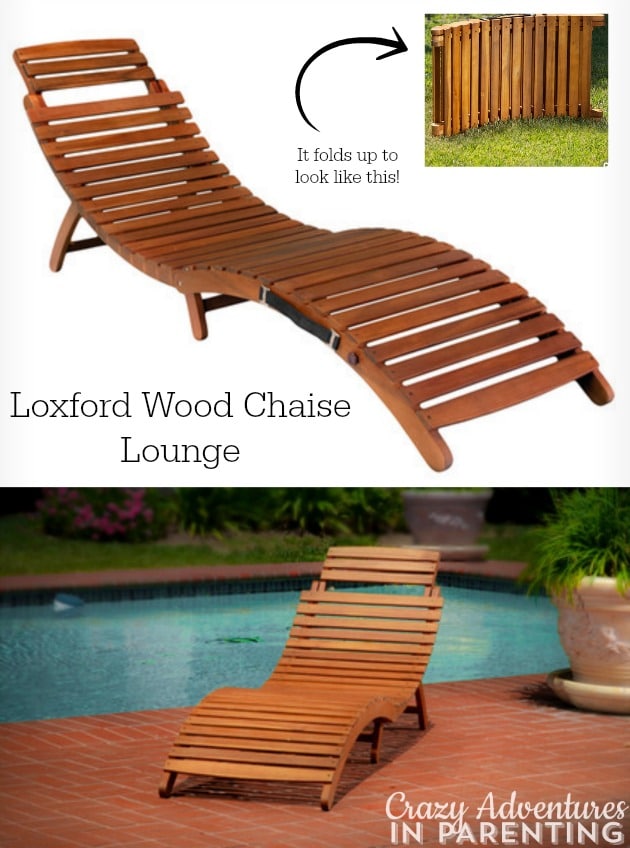 I can't wait to relax in the backyard on this chair! Beautiful, no?
Interested in signing up for Wayfair.com Daily Sales, too? Sign up below!
Sign up for Wayfair Daily Sales Emails
Have you ever shopped from
Wayfair.com
before?