(I am a compensated Great Day Farms ambassador.)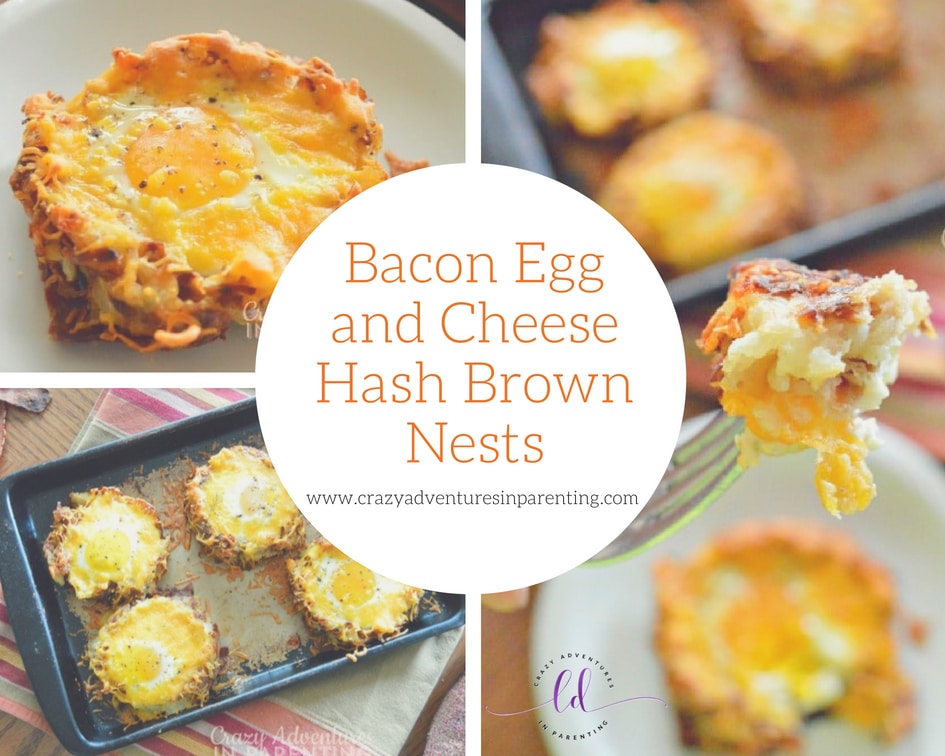 Bacon, egg, and cheese – my favorite breakfast combo. There's something amazing about putting those three ingredients together that really makes my morning, like in these bacon egg and cheese hash brown nests. While I say "bacon" on this site, and might mean turkey bacon occasionally (I like how less salty it is, and how it crisps up perfectly) but you can use whatever bacon you'd like, and it'll always taste amazing, because BACON, amirite?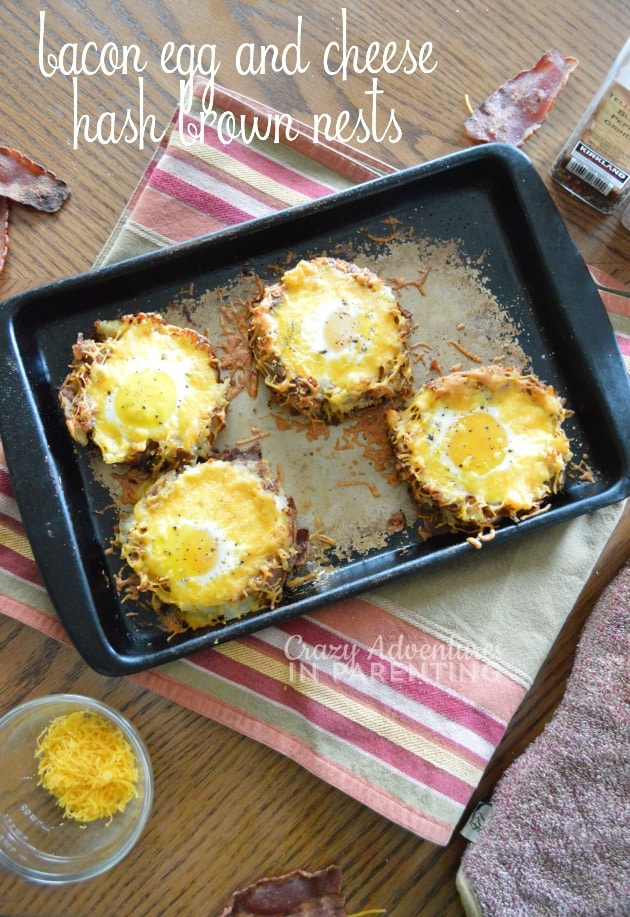 Mmmmmmm. BACON!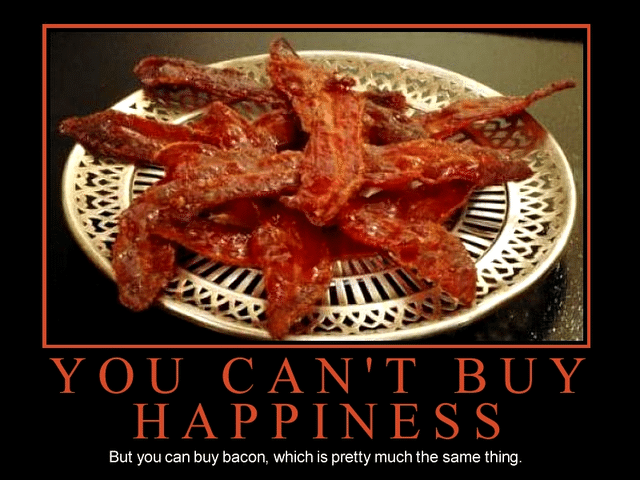 To take my three breakfast faves, and add in hash browns, is pretty much heaven on a plate. Bacon egg and cheese hash brown nests just rolllls off the tongue, doesn't it? Like they were made to be together *swoon* which is exactly why I created these Bacon Egg and Cheese Hash Brown Nests. Yummy cheese, hearty eggs, and BACON!! The full recipe ingredients can be found on the Great Day Farms website, but I wanted to show you how I made them below 🙂
After frying your bacon and preparing your seasoned hash browns, preheat your oven to 350 degrees. Break your bacon in half and lay them down criss-cross in an "X" shape on your pan.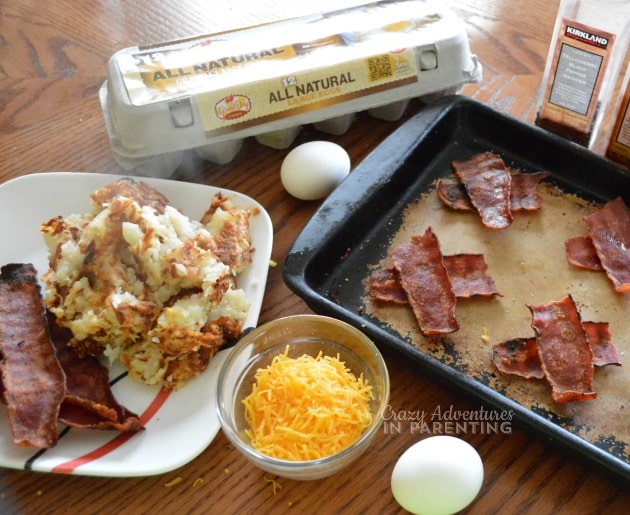 Gather a tablespoon or two of cooked hash browns and place them onto the bacon, forming a well in the middle deep enough to hold an egg. Make sure there are no holes, gaps, or cracks in the potatoes where the egg can seep through.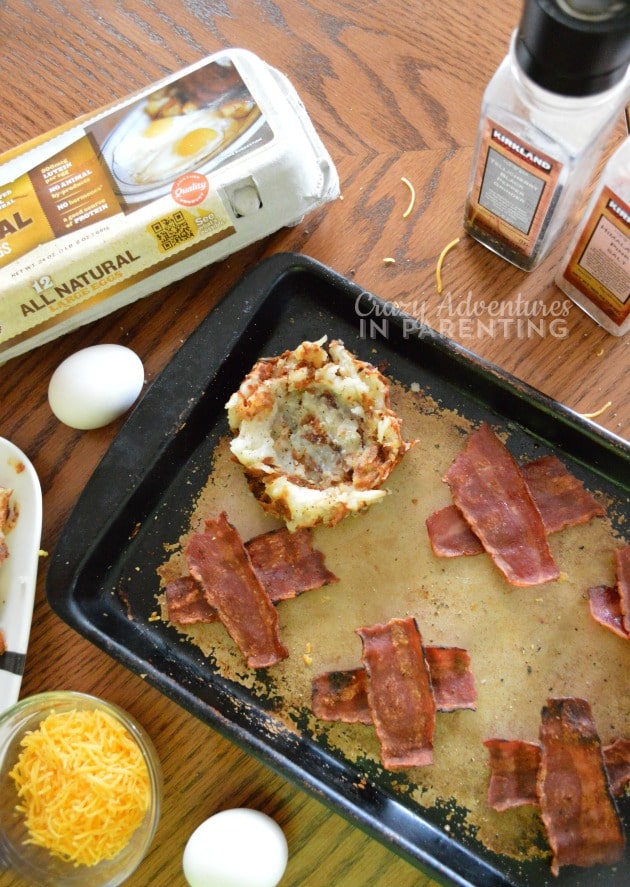 Create nests for each "X" of bacon and set aside the remaining hash browns. Season each nest.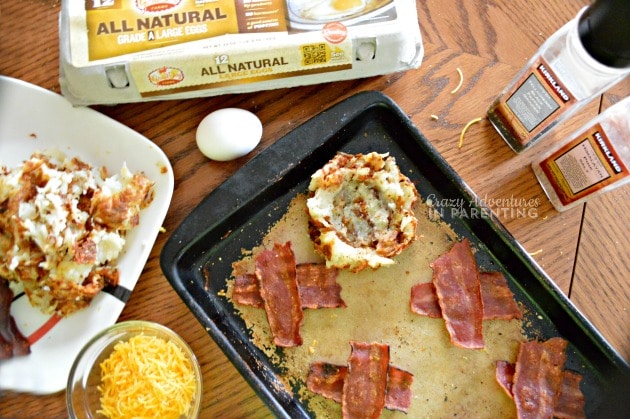 Crack an egg into each hash brown well, and use remaining hash browns, if needed, to help build up any sides or repair any unseen gaps or cracks.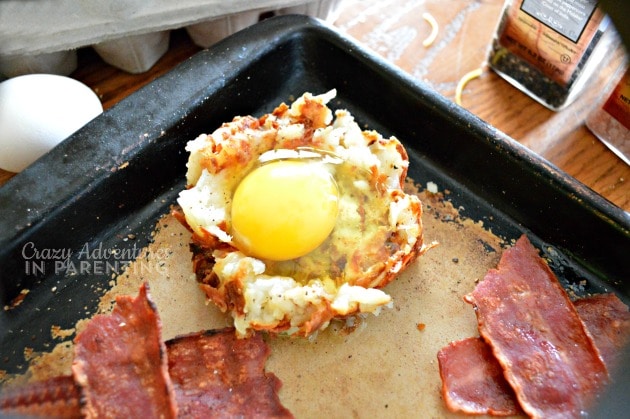 Sprinkle cheese around the eggs, onto the hash browns.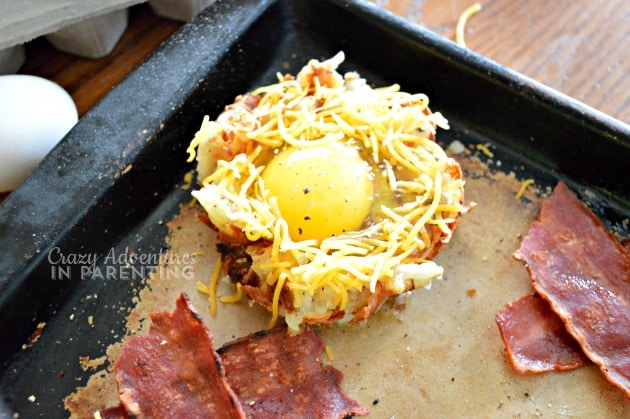 After cheese has been added to each nest, season generously and bake in your pre-heated oven until egg whites are completely set and yolks begin to thicken but are not hard, about 15-20 minutes.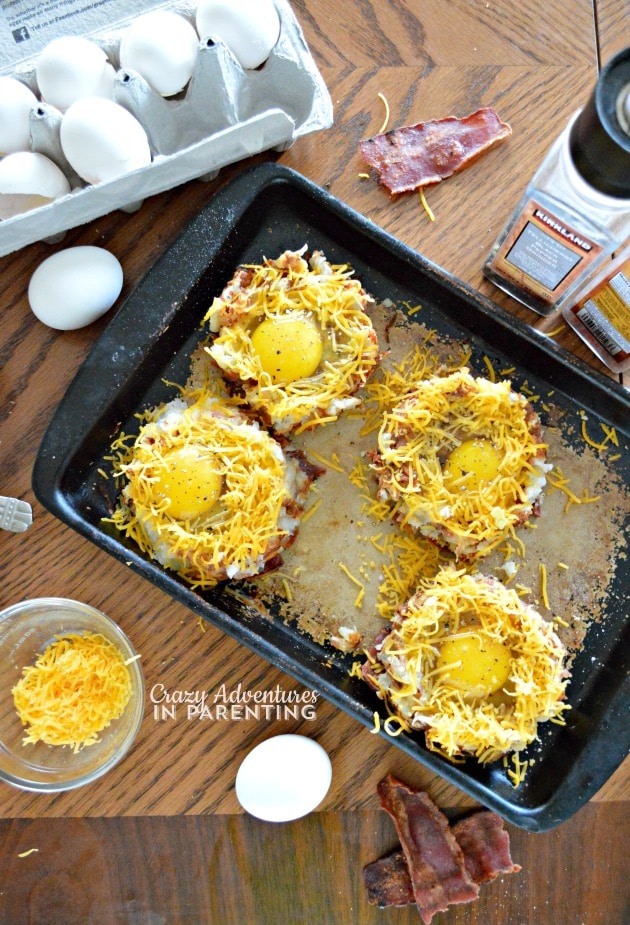 Set aside on a plate to cool before serving.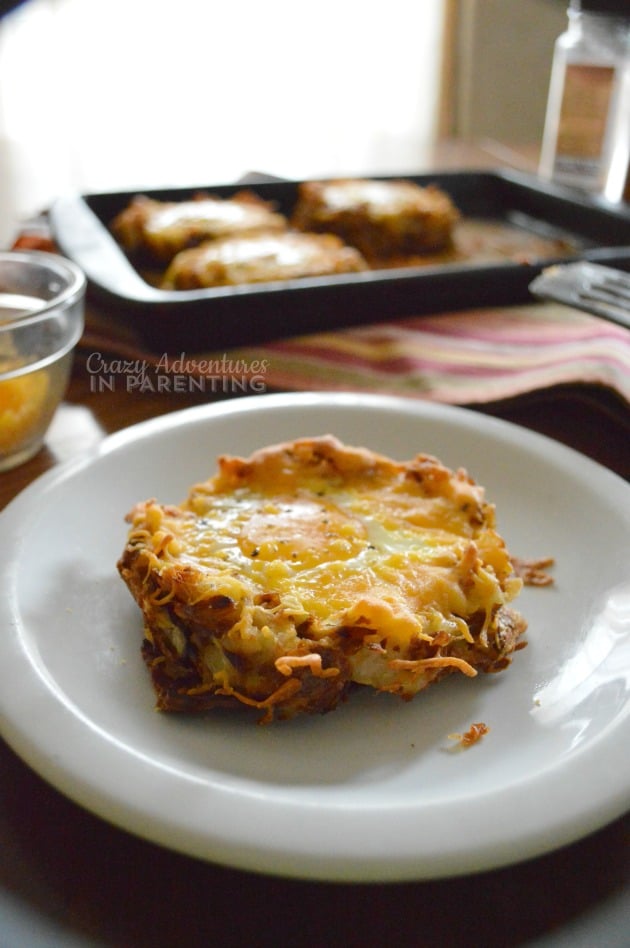 Mmmm, cheesy, bacon-y, potatoey awesomeness. Come to momma!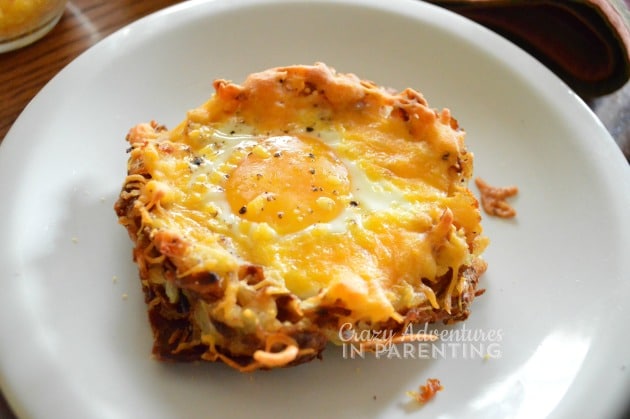 I like my eggs a little runny, and this ooey-gooey egg breaking down onto the hash browns and bacon for every bite was… magical. I won't lie. I made these for my kids ahead of time for an easy school breakfast we could easily reheat every morning, but DUDE! I couldn't help it, I had to have one, too.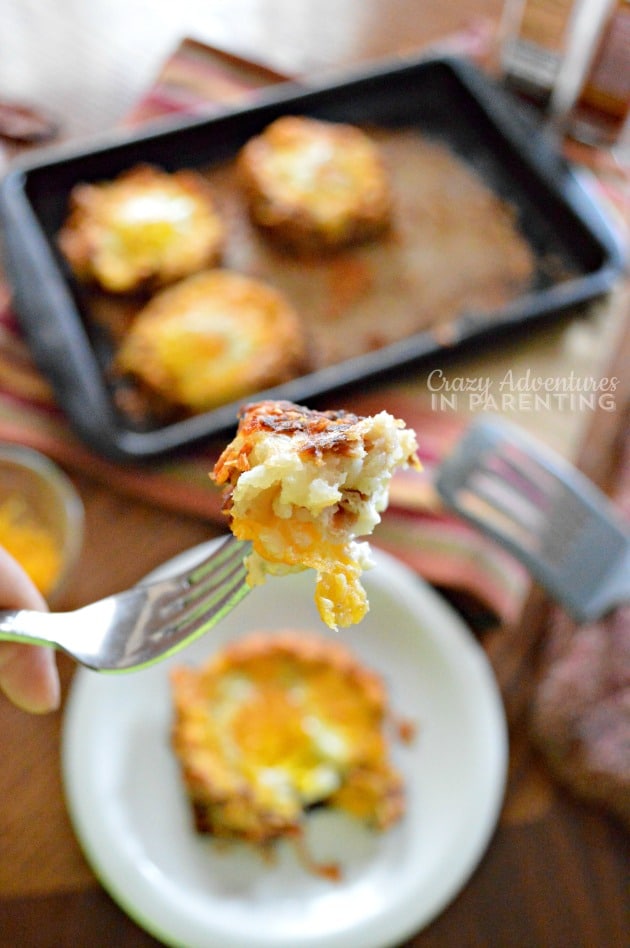 This would be a really nice brunch recipe, wouldn't you say? Or, maybe, a special occasion breakfast for someone you love? I know I'd certainly appreciate this served to me in bed. Baconnnnnn! 🙂
Don't forget to check out the full recipe on the Great Day Farms website! And be sure to pin it here!