The following post is sponsored by FitFluential LLC.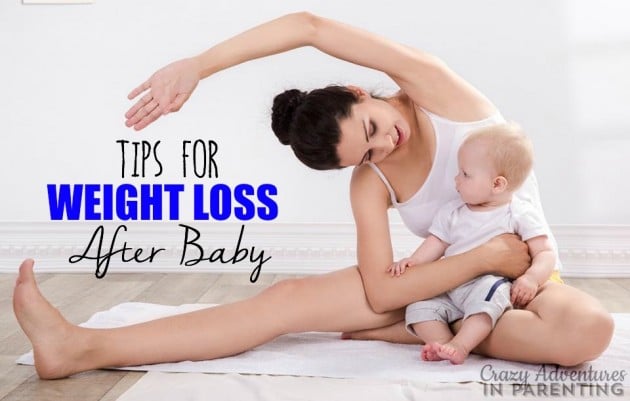 I know some women are concerned about weight loss after pregnancy, especially considering breastfeeding. What about supply? What will happen to the baby's milk? What can I do, or can't I do?
Child birth is a traumatic event for our bodies, much more traumatic than our body changes during pregnancy. We need to be gentle to ourselves, especially considering our bodies are now feeding a baby through our breastmilk.
Here's five tips that I used that maybe you should consider when attempting to lose the baby weight after pregnancy. Remember, consult your physician before starting any weight loss program:
*Wait until your baby is at least two months old: Doctors will generally recommend resuming normal exercise around the 6 week mark (perhaps longer for c-sections), but you should wait to alter your diet until at least two months. Give yourself a little breathing room, as well as giving your body enough time to work through engorgement to regulate breastmilk. Plus, you'll want the baby to be on a good schedule before changing anything so you can track the changes you're making.
*Improve your diet: Eat lots of lean protein and watch your fat intake. Keep the processed foods at bay, eat fresh fruit and veggies, milk, water, avoid sugary sweets and sodas. Prepping food ahead of time will help keep you on track, eating healthy, and motivated to choose a healthy food over a convenient, unhealthy one.
*Keep a journal: With healthy changes to your diet can come changes to your breastmilk. Use this journal to document what you're eating and any changes you notice to your supply and baby. Your baby might be sensitive to some produce, so watch the babies reaction to these healthy foods after 6-8 hours of ingestion and mark it into your journal. Broccoli and raw vegetables can sometime give the baby additional gas.
*Don't lose too fast: Don't lose weight too fast, or cut calories too much – both will result in a drop in supply. Keep weight loss to about a pound a week, which is considered safe. You still need calories to help keep producing breastmilk, so a significant drop in calories will cause less milk to be produced. Use your journal to track calories and weight loss, too.
*Ask for help: It's okay to ask your spouse, parents, friends, or neighbor to help you if you need it, whether that includes helping you food prep, watching the baby for a workout, or fixing something for you to eat if the baby needs you. People who care about you want you and the baby to be happy, it's alright to ask for their help!
Another thing you might want to consider is taking supplements in addition to your prenatal vitamins (which you are probably still be taking, even after giving birth). Delta Labs has created a caffeine-free, gluten-free, vegan product called Postnatal that's 100% natural lactation enhancer and fat burner.
With healthy CLA (conjugated linoleic acid), the amino acid L-Carnitine, and vitamin B6 plus White Kidney Bean Extract, decaffeinated Green Tea Leaf Extract, plus Glucomannan, Fenugreek, and Marshmallow extract for milk supply, this fat burner isn't a diet pill, but an aid to help you lose pregnancy weight naturally. Weight loss is dependent on a mother's diet and exercise habits, however, CLA, L-Carnitine, and vitamin B6 are proven to promote weight loss, build energy and speed up metabolism – safely and naturally, while helping to increase milk supply (usually seen within 3 days).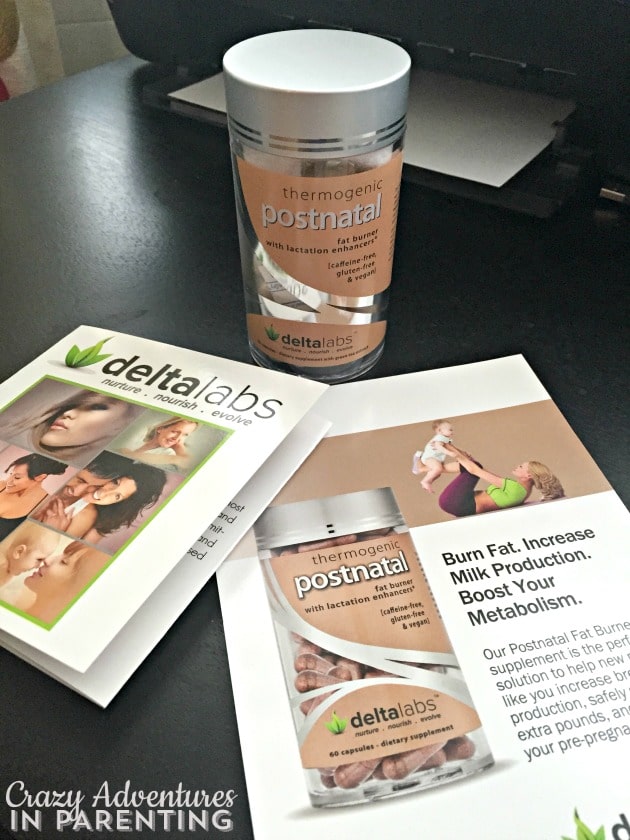 Are you interested in trying out Delta Labs Postnatal for yourself? Use coupon code "Fitfluential" to save $5 off your order! (No expiration date, yes!)
Win it!
Here's your chance to win your own bottle of Postnatal! Easy Rafflecopter entry below:
a Rafflecopter giveaway