---
We spent 52 weeks in 2013 celebrating what made us happy, and it WAS a fantastic year. Let's make 2014 the year where we really truly focus on surrounding ourselves with only joy and happiness all year round, every month, every week, every day. Tell me, what makes you happy? What is it that you do that you can't get enough of? What makes your soul shine, your eyes beam, and your insides sparkle?

Happiness is so very many things for me, and every Wednesday I plan on sharing my answer here with you, on Twitter, Instagram and Facebook. You can join us and follow along by using the hashtag #happinessis on Twitter and Instagram.
---
Today feels more like a Monday than it does a Wednesday. My husband had four glorious days off, and we didn't do anything particularly special but spend tons of time together. I even unplugged from the internet and phone for most of Friday and Saturday. My body aches a little from the lack of movement (when I say we did very little, I mean, we barely left the couch), but it was amazing to have my babies surrounding me in the house and nothing important tracking on the calendar. This was a "stayhomecation" to us, and it was pretty blissful.
Eggs for dinner, with hash brown potatoes and a huge pile of sautéed vegetables on top. YES PLEASE.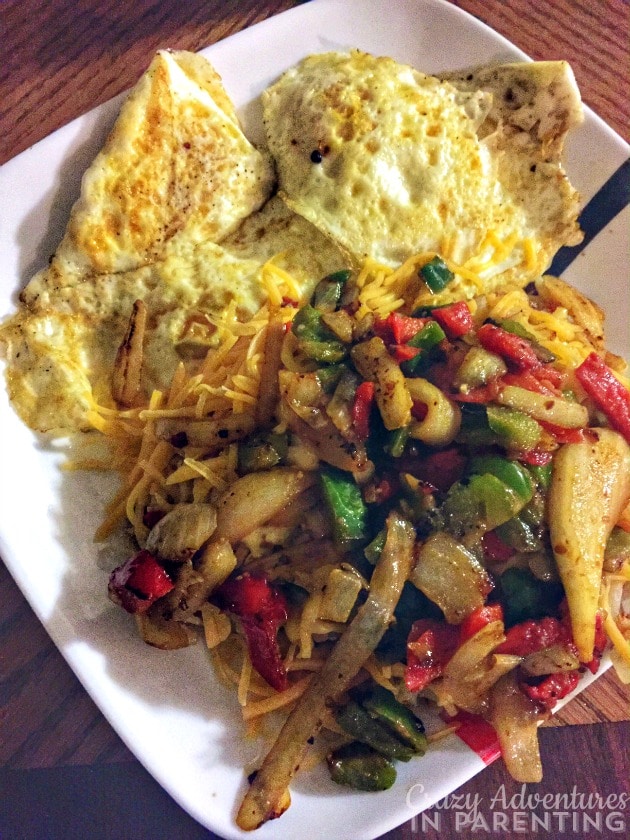 My sweet baby cleaner with her pony tail. Her hair is finally long enough for it, eek!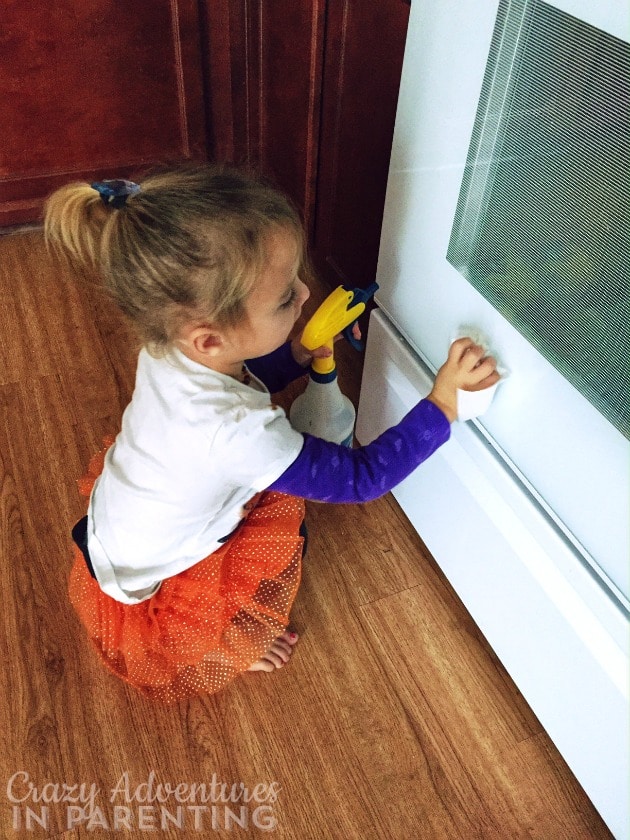 This was the sweetest thing over the weekend – she crawled up onto the top bunk and under the covers with her big sister and promptly fell asleep. We hated moving her, since she was sleeping so contently next to her, but we couldn't risk her falling. But still, the sweetness – gah!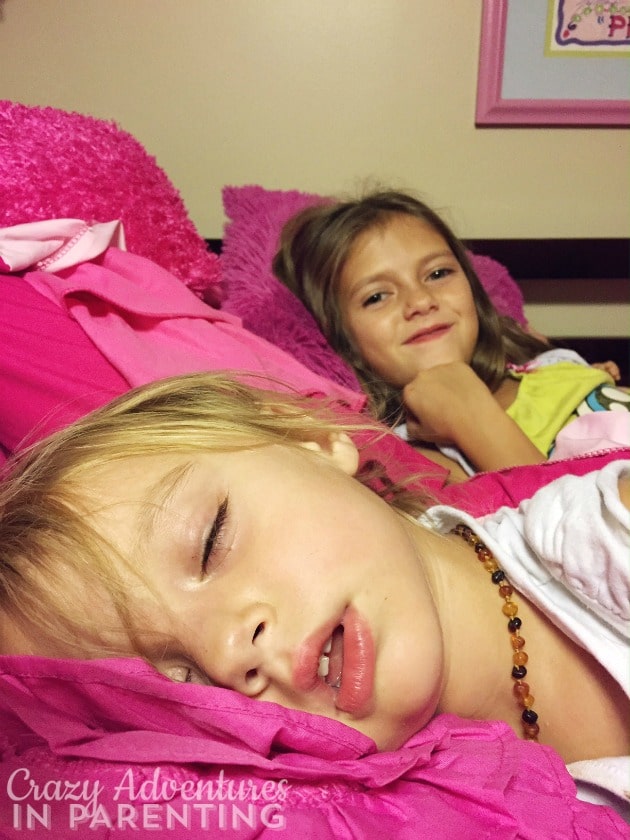 Fall leaf crafts – I can't wait to finish these and post all about them!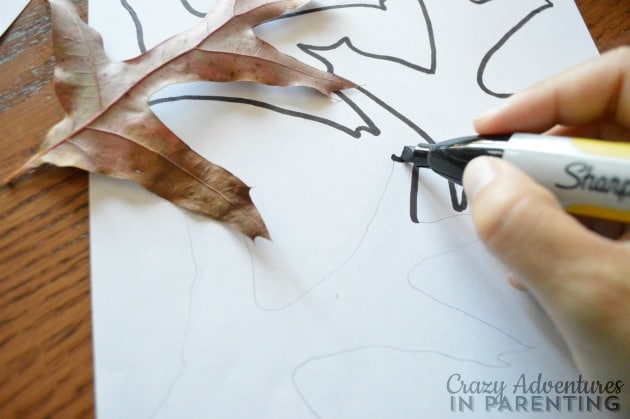 My husband treated us all to his famous Jalapeño Popper Stuffed Chicken recipe. And THOSE POTATOES were amaaaazing, too!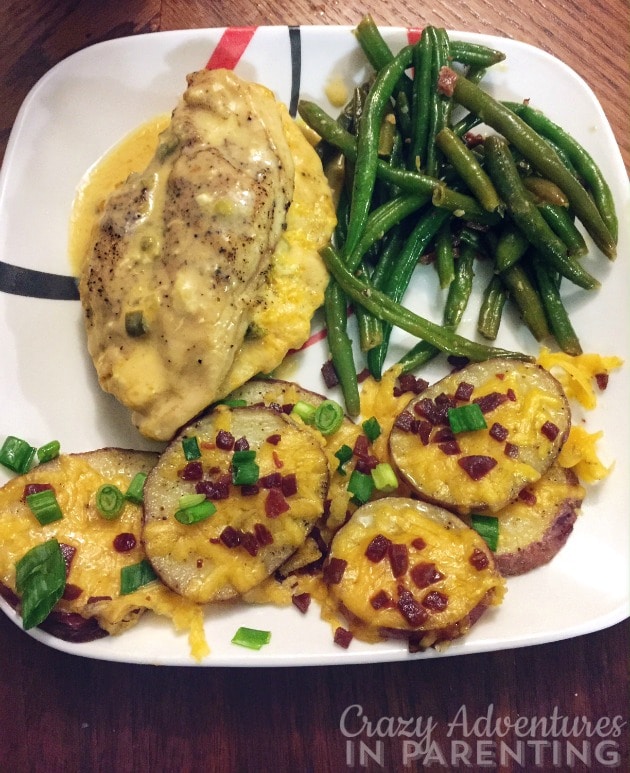 What about you? What is happiness for you? Leave a message of happiness or a link in the comments below to a blog post, Instagram photo, Twitter or Facebook update. You're more than welcome to keep coming back to leave more links to share, and don't forget to click on a couple and like, retweet, and share the love and happiness with others, too 🙂