I'm a compensated member of the Netflix Stream Team.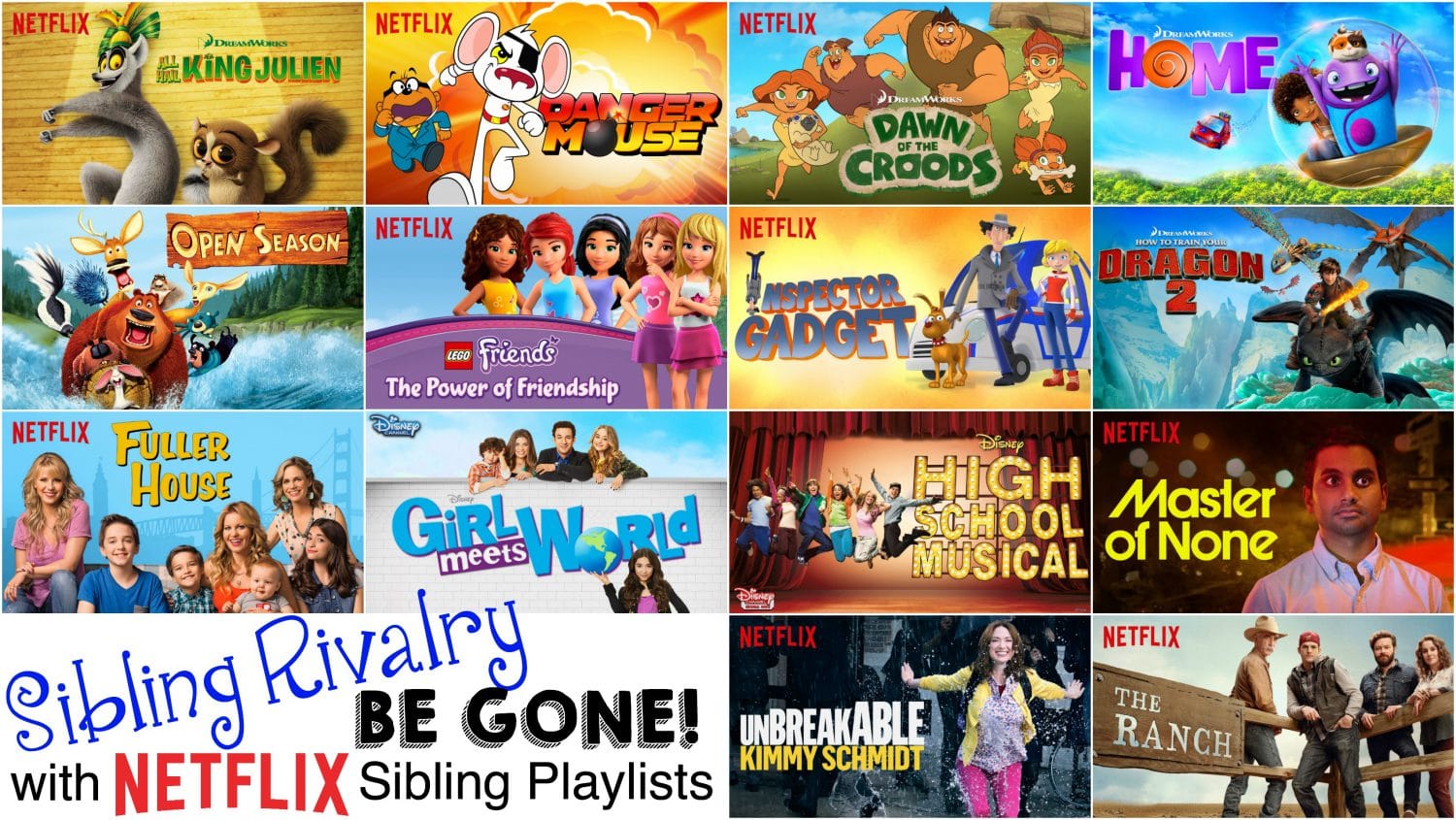 I don't know about you, but my kids get along pretty well *leans in close and whispers* most of the time. They could be having a fabulous day playing well together, but the second baths are taken, TVs are turned on, and Netflix is fired up, things can go sideways in a HEARTBEAT. One wants to watch King Julian when the other wants to watch LEGO Friends. It's times like these, when I'm contemplating tearing my hair out strand-by-strand, that I'm glad Netflix created Netflix Sibling Playlists to honor National Siblings Day (April 10th). Kids can choose from playlists such as the "Tale of Two Distant Ages" to "Sugar and Spice" and more, offering something for every sibling squad to watch and enjoy together. Let's end sibling rivalry for good! Hoo-freaking-ray, baby!
---
A Tale of Two Distant Ages
Fret no longer, this playlist caters to both your 5-year-old AND your 14-year-old.

Home
Fuller House
How to Train Your Dragon 2
---
Sugar and Spice
One kid's sassy, the other one's sweet.
Lego Friends
Dawn of the Croods
High School Musical
---
Meet in the Middle
Deciding on a genre is the hardest when it comes to watching together. From comedy to action, this playlist includes titles that have a little bit of everything for everyone.


King JulienInspector Gadget
Open Season
---
Must Watch TV
Whether long distance or right next door, these days, adult siblings are also bonding over what they're watching. Difference is you're no longer fighting over the remote and are instead championing your favorite Netflix title to get your brother or sister hooked on the same shows. Here are a few that are sure to win you some big-time street cred. Click here for the full collection.

Master of None
Unbreakable Kimmy Schmidt
The Ranch
---
Still Can't Decide?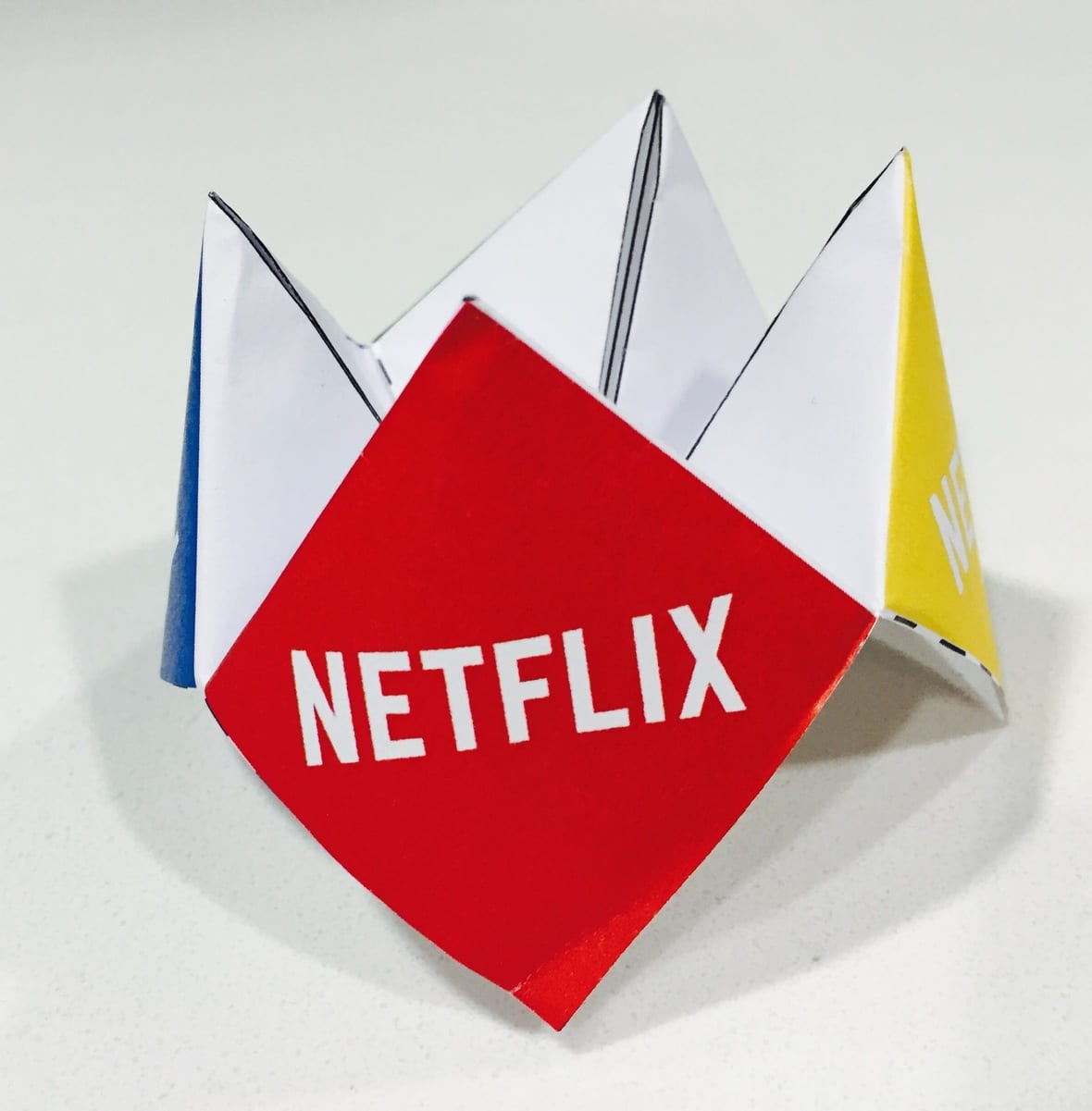 Since we know getting a collective answer can be easier said than done, Netflix has created an iconic fortune teller to help your family decide what to watch next. Even better, create your own with your family's favorites!
How to play:
1. Pick a color on the top four flaps and spell out the letters (e.g. B-L-U-E) while alternating a pinching and pulling motion with the teller to reveal a set of four numbers.
2. Pick a number and move the fortune teller the corresponding number of times, revealing a second set of four numbers.
3. Choose a genre and open the flap to reveal what's up next on Netflix.
---
New on Netflix for Kids, Tweens, Teens and Families: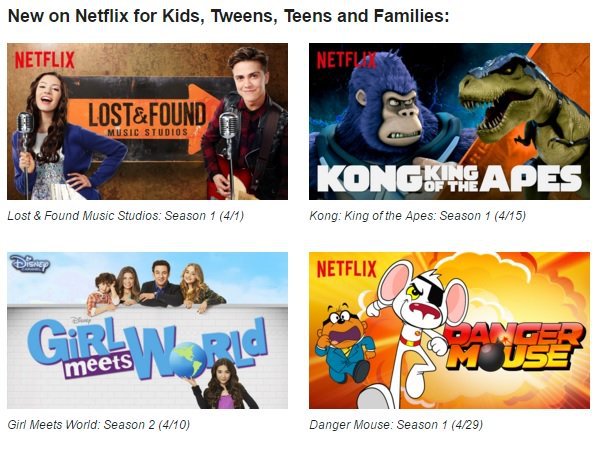 Lost and Found Music Studios
Kong: King of the Apes
Girl Meets World
Danger Mouse
How did you normally thwart sibling rivalry, and get your kids to come together over Netflix? Which playlist do you think your kids would love?