This is a sponsored conversation for Mirum Shopper. All opinions are my own.
Be prepared for an 80's flashback to helmet hair, people. (Sensitive viewers, shield your eyes now!)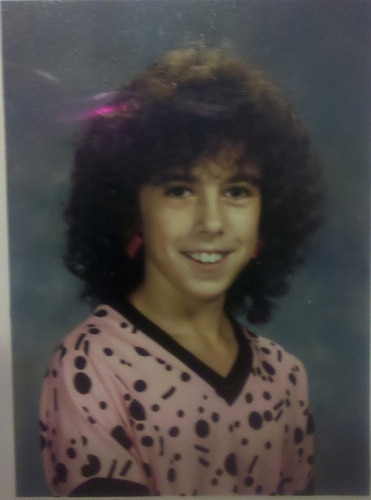 Picture that helmet-haired preteen Lisa up there with her favorite 80's outfit on sneaking into the family bathroom. I have no idea what possessed me to do it, but I'll never forget it as long as I live, because it was the start of my love for skin care products. There I was, delving my kid-like fingers into my mom's silky smooth POND'S® Cold Cream and smearing unholy amounts onto my face, because that's what I thought you were supposed to do. I longed to be "big" like her with big girl creams to make me beautiful, too. On this day, fingers and face brimming with this cream, my little kid-like self, so proud and basking in the glory of using my mom's sweet smelling lotion on my face.. until I was busted. "LISA!?!?! WHAT HAVE YOU DONE?!" Haha, I'll never forget the look on her face when she finally found me. Or, when she had me wash the mess off but then showed me how to apply it properly. It didn't seemingly matter to her that I'd wasted how much I'd wasted – she wanted to be able to show me properly. That's a testament to the type of person and mom she was and still is. I'll never forget that, especially now that I've got daughters myself.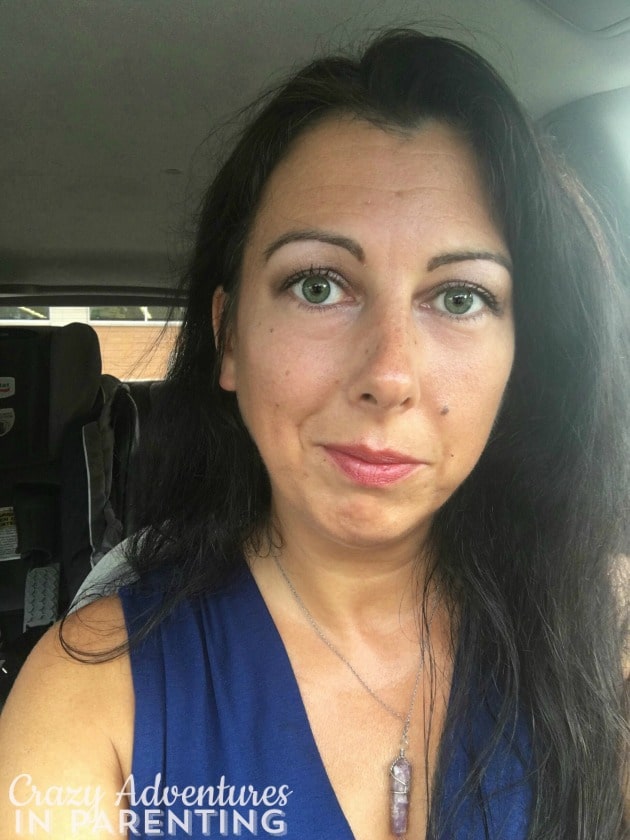 I got a chance to sneak away kid-free for an hour to my local Walgreens recently. It felt amazing to not have kids tugging at my legs while I perused the beauty aisles and sales. Seeing these products on the shelves brought me right back to that family bathroom so many years ago, and back to those talks with my mom. She used POND'S® because that's what her mother used, too. The white Dove bar that sat in the soap dish holder was because that's what my grandmother used. The Vaseline® lotion my mother lathered on her over-washed hands from changing diapers in daycare was her go-to. They are brands I was raised with because they are brands my mother was raised with, too. Timeless classics.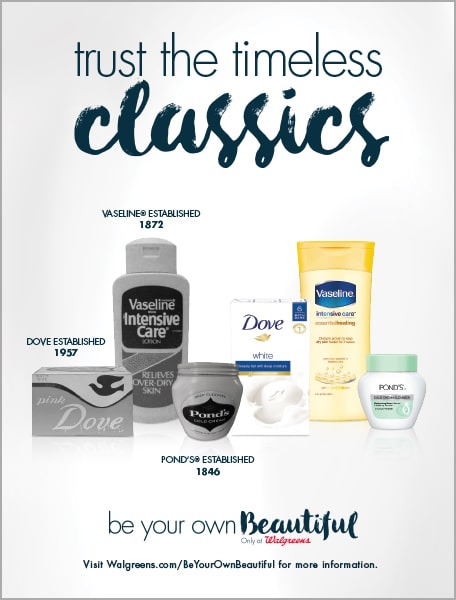 If you've ever gone shopping and felt overwhelmed by the skin care aisle, with so many different products and ingredients to choose from, consider products POND'S, Dove and Vaseline – companies that have stood the test of time.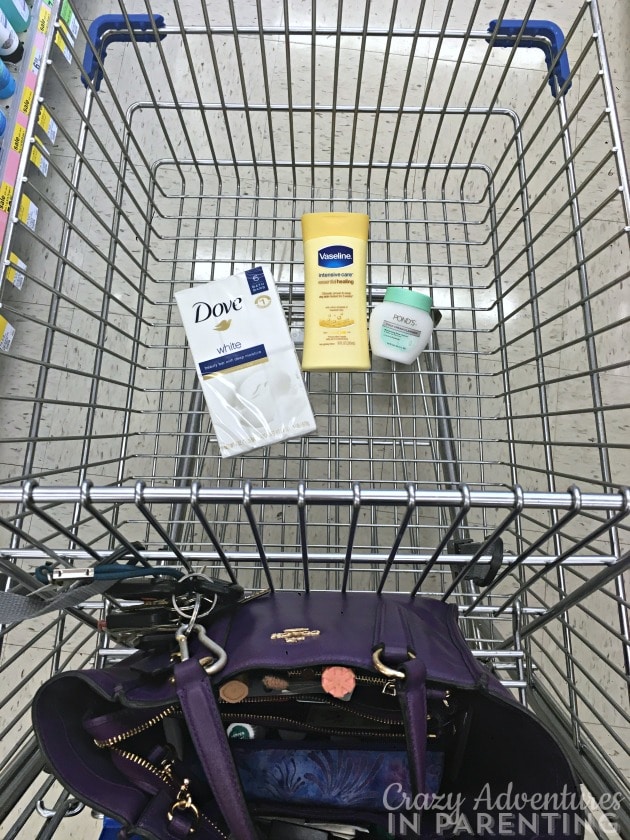 From 7/31/16 – 8/27/16, if you visit your local Walgreens store, you can Buy One, Get One 50% off* with your Balance® Rewards card on participating Vaseline, POND'S and Dove bath or skin products.
If you find it's tough to decide which product is best for your skin, it's easy to trust these classic products. Make sure to take care of your skin this August with the classics. Visit Walgreens.com/BeYourOwnBeautiful to get more information on these timeless brands to help you Be Your Own Beautiful.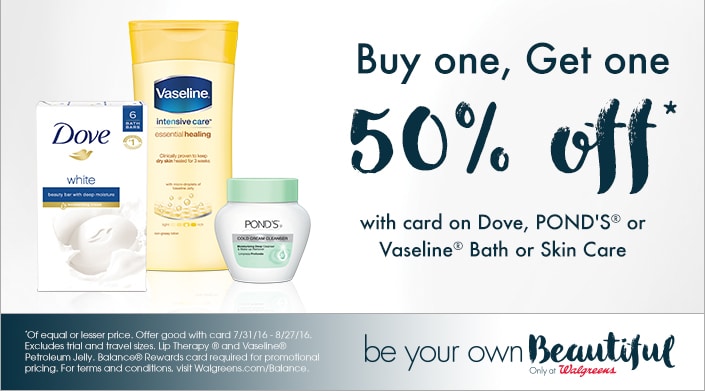 *Of equal or lesser price. Offer good with card 7/31/16 -­ 8/27/16. Excludes trial and travel sizes, Lip Therapy® and Vaseline® Petroleum Jelly. Balance® Rewards card required for promotional pricing. For terms and conditions, visit walgreens.com/Balance. Check your local paper on 8/7 for additional savings.