I'm a member of the JOHNSON'S® Baby CARES council.
I am consistently amazed at how filthy my kids can seemingly get when they play outside. I mean, seriously, was I this dirty when I was a kid? As a former tomboy, I'm sure my mom has her fair share of stories she could share about my kid-like filth, but my children are absolute masters at dirt and grime, man. Sure, all kids get dirty – some will say the dirtier kids get, the better (it means they're having fun and exploring the world around them). Big time messes aren't just from the young ones, either, the older ones are still icky, too. (Pie-eating contests, anyone?) I mean, what's with my toddler's fascination with the color blue anyway?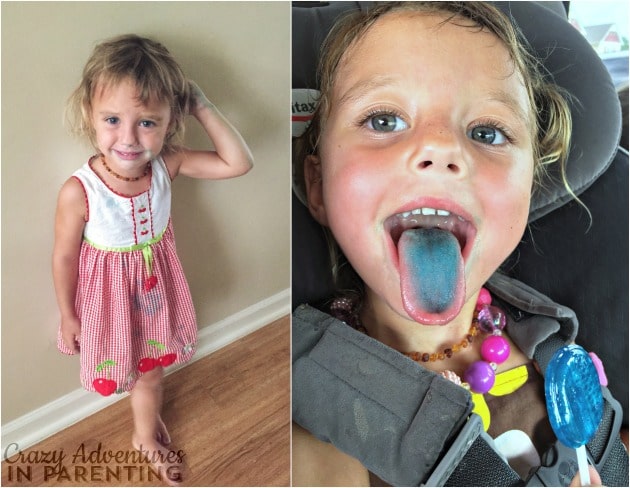 Dirt happens, and yet, no matter how many years I've been at it as a parent (cough), it takes me by surprise almost every time. Where was this education/preparation in the parenting manuals? No matter how prepared you think you're going to be for becoming a parent and raising children, nothing will prepare you for the four-am stomach bugs, the booger-fests, or the birthday frosting hair-dos (and many, many more instances of yuck). Thankfully, I'm feeling better prepared now with the new and improved JOHNSON'S® HEAD-TO-TOE® baby cleansing cloths. These are brand new, and not only really large, but pre-moistened, too, so you can grab, wipe, and go! With flat and pliable packaging, they easily fit into whatever bag you have, so you can whip these out when the occasion strikes. I feel like Inspector Gadget with these things – Go Go Gadget WIPE!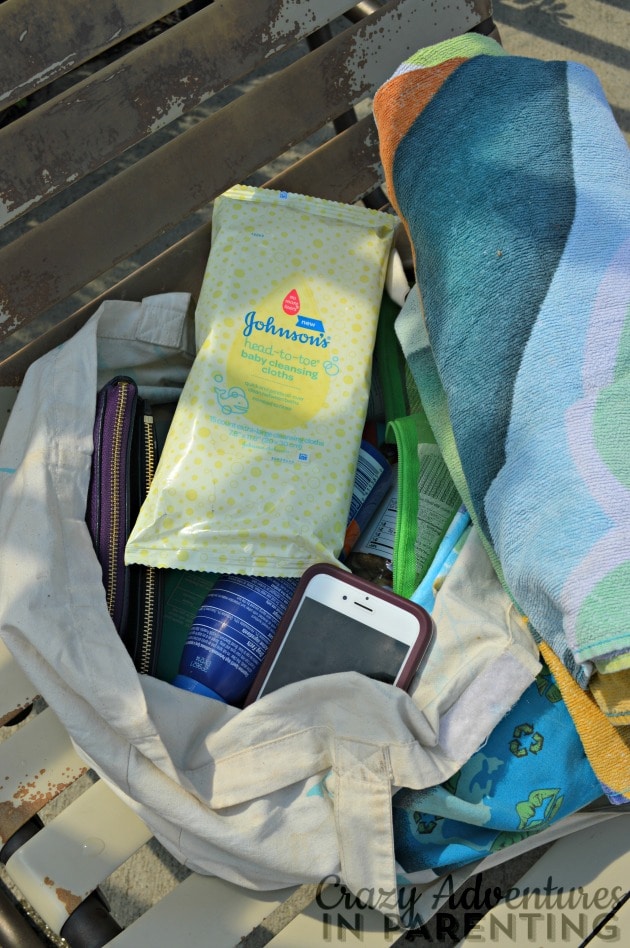 Now, I feel suitably ready for whatever messes my kids may make when we're out and about. Whether it's food on the go, juicy fruit poolside, picnics at the park/school, ice cream, or pie-eating contests, my kids messes with food are no match for these new baby cleansing cloths. No sink, no problem!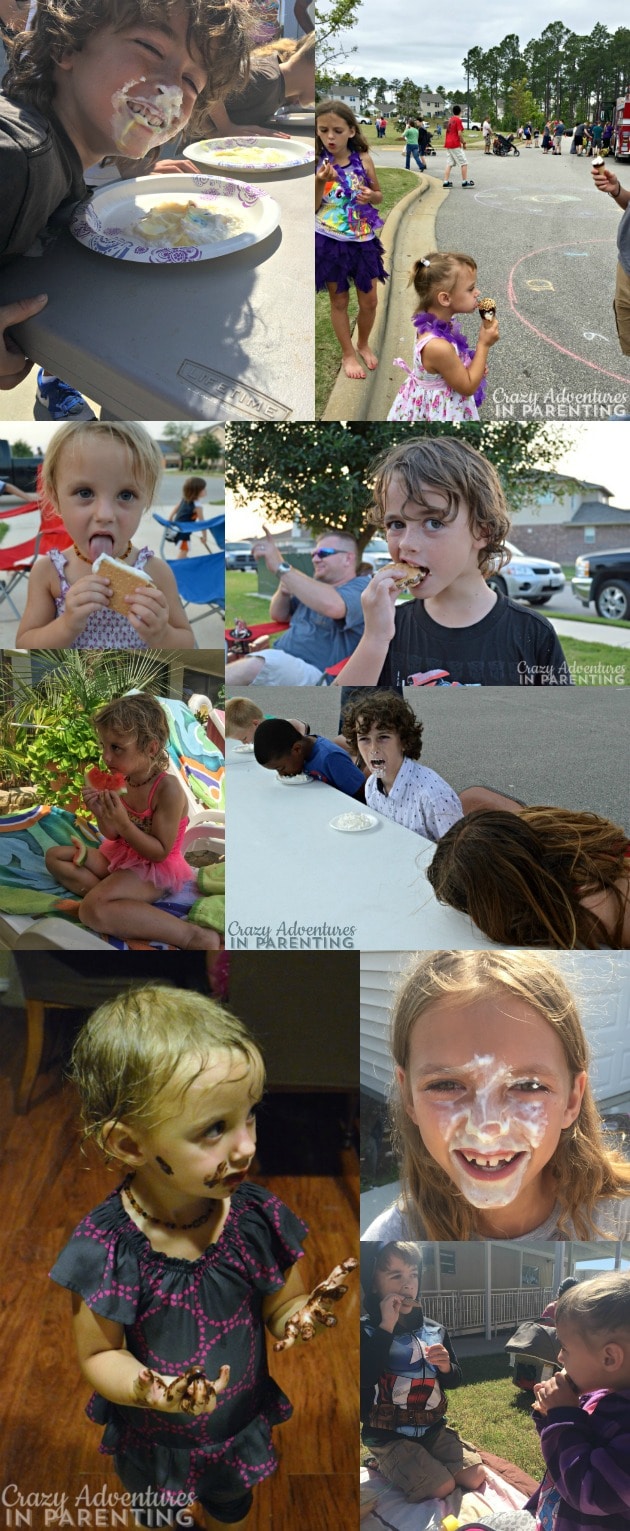 If you travel and enjoy the sand between your toes as much as we do, I'm sure you've probably also encountered some sand-like messes (with or without seaweed, ahem). Sand sure gets e-v-e-r-y-w-h-e-r-e, doesn't it? Now I have a handy way to take care of my sandy family when simple rinsing won't do!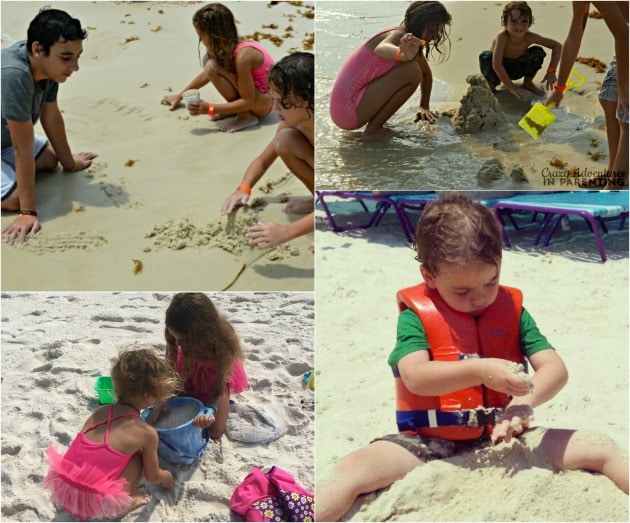 These baby cleansing cloths are even handy at the pool, too, especially during our more lengthier stays that involve snacks and more.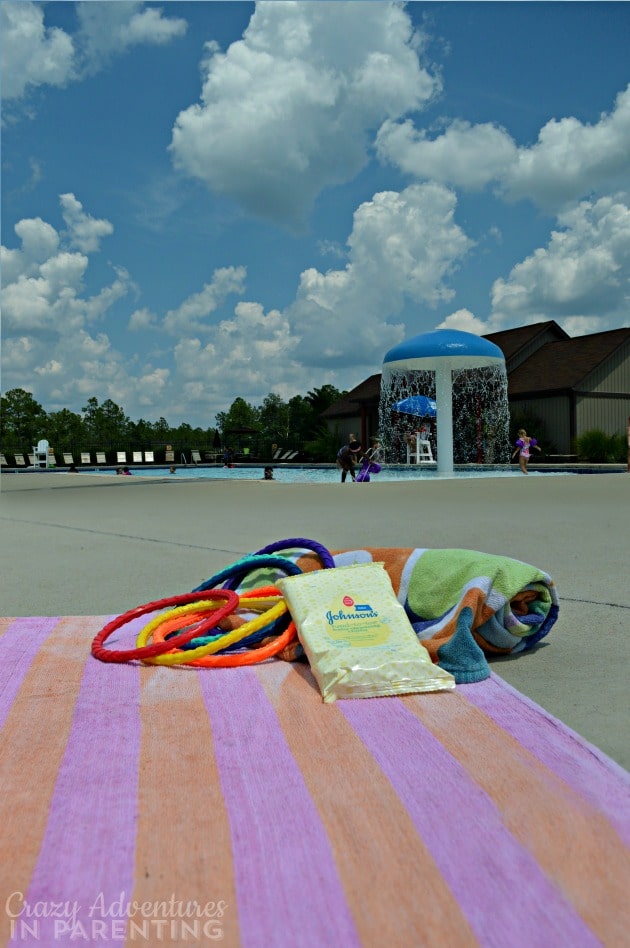 JOHNSON'S® knows that today's busy parents can't always give their baby a traditional bath when messes arise. That's where these new JOHNSON'S® HEAD-TO-TOE® baby cleansing cloths come into play. They provide the same gentle cleansing you've come to expect from a JOHNSON'S® baby bath product without the tub and water whether you're at home or on the go. Hasta la vista, you filthy swing mulch, those sweaty and dirt-filled hikes through the woods, grime from leaf collecting, and typical playground dirt – you doesn't stand a chance!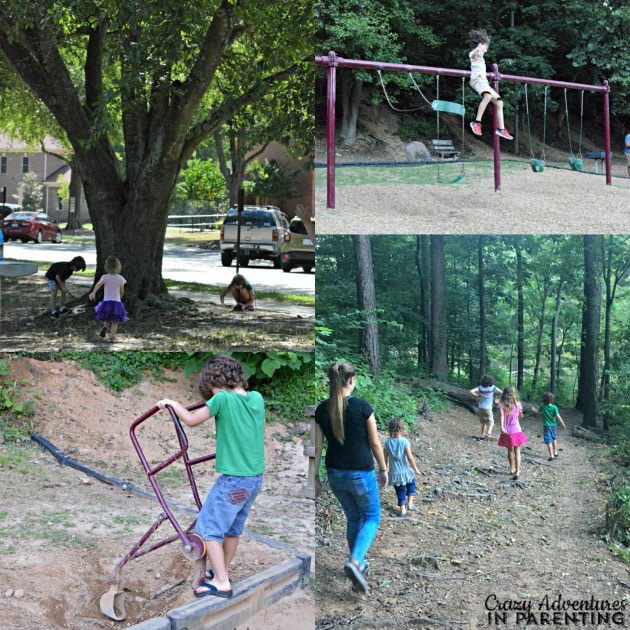 We can't bathe our children multiple times a day, especially with our busy schedules while out and about. Instead of using wipes or washcloths to clean them up in these moments, parents can use these new HEAD-TO-TOE® baby cleansing cloths instead. These soft, thick cloths are twice* the size of average wipes and are specifically designed to keep your child clean without the need for water. There's no need to rinse, leaves no residue, and won't dry out baby's skin. I no longer fear my little artists hard at work with their next Picasso-esque work of art.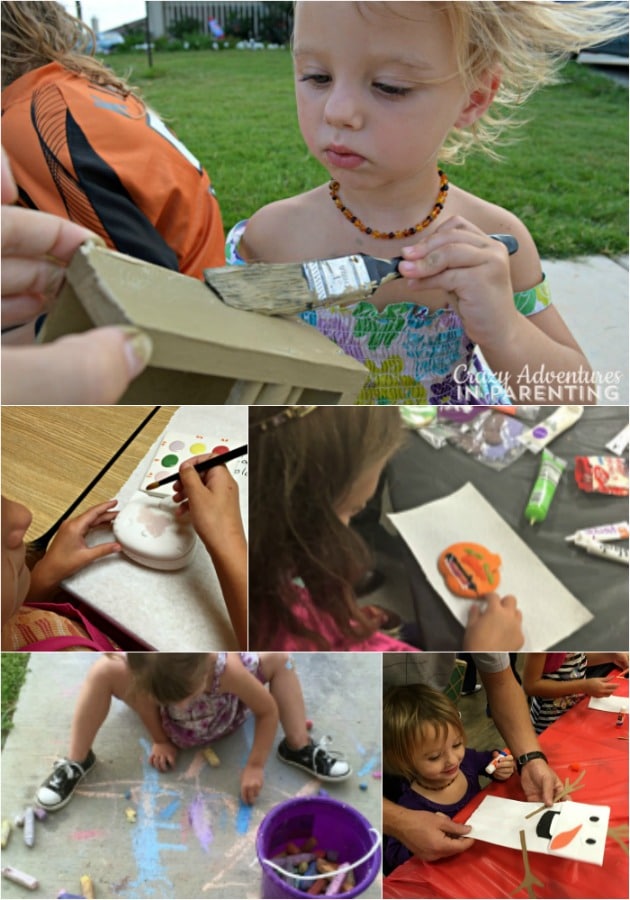 Now, when we want to play at the park and grab a quick bite or some ice cream on the way home, we can now! I always keep these with me. The packaging is slim enough to keep my in my car's dash, too!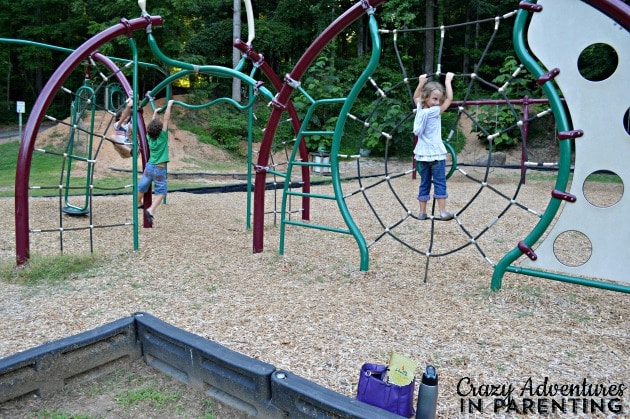 Hey! Will you look at that – she picked a red pop for once, ha! And with a JOHNSON'S® HEAD-TO-TOE® baby cleansing cloth in her hand, she's easily able to clean up her sticky fingers and mouth all by herself. (Okay, with her brother's help, too.)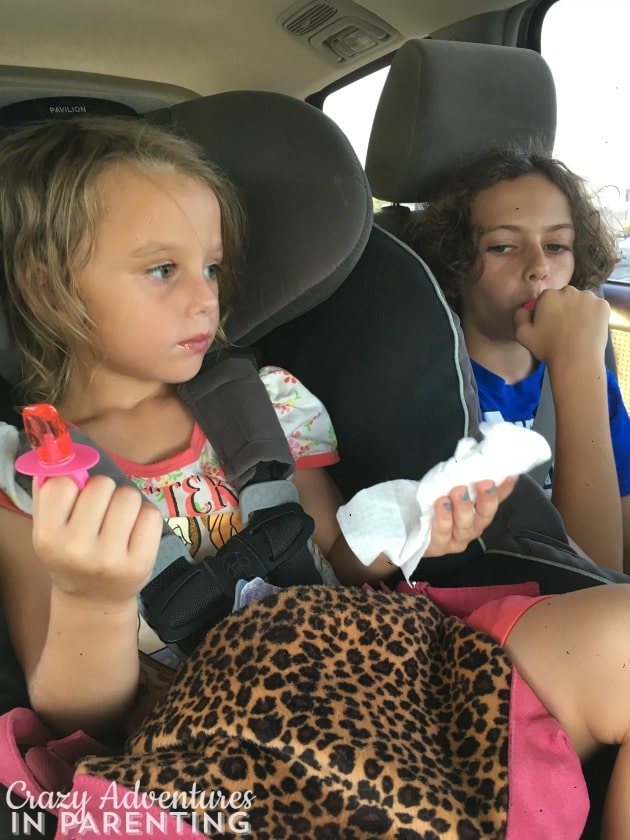 Go ahead and wade through the waterfall, you guys. It's okay! Mom's prepared now. Enjoy!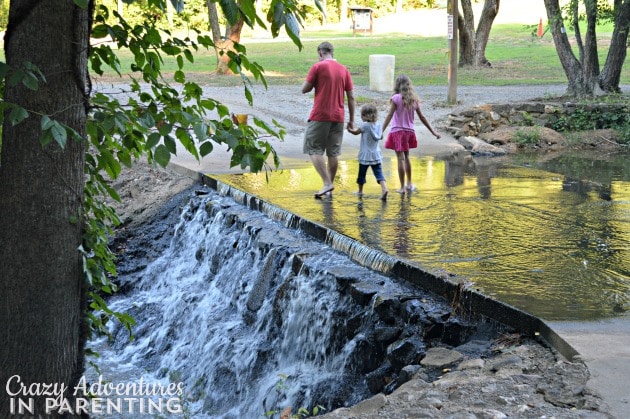 Be sure to check out the entire new line of JOHNSON'S® HEAD-TO-TOE® bath time washes, creams and cleansing cloths that help parents keep baby's skin nourished and clean, whether at home or on the go, in the tub, or out. JOHNSON'S® HEAD-TO-TOE® extra moisturizing line is good for babies with sensitive skin, while the beloved HEAD-TO-TOE® baby lotion nourishes baby's delicate skin from day one. And, when a traditional bath isn't an option, as outline in great detail above, their new baby cleansing cloths help parents give baby an overall-bath from top to bottom—no tub or water required.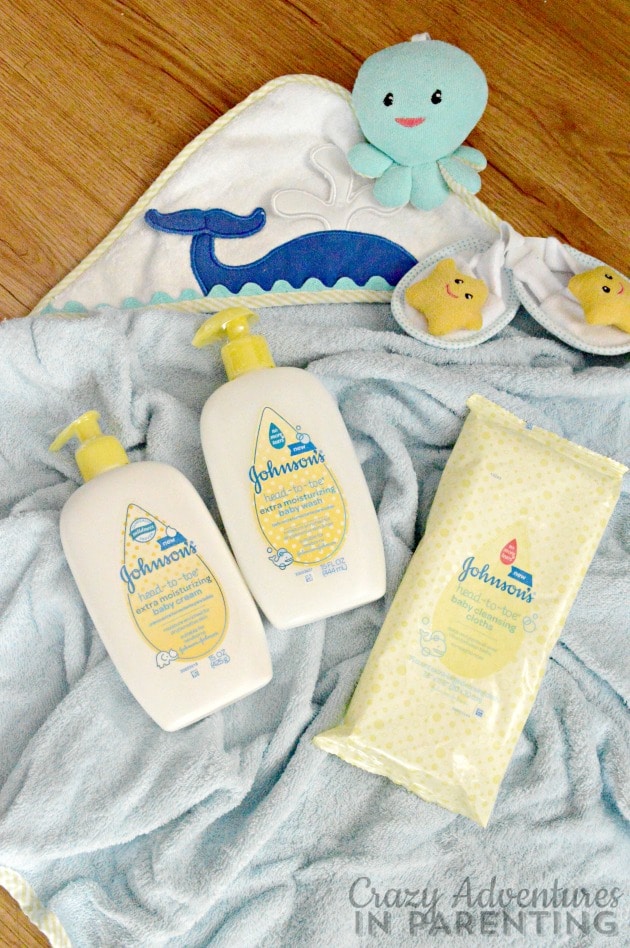 *2x larger than JOHNSON'S® baby hand & face wipes.