This is a sponsored conversation written by me on behalf of CenturyLink. The opinions and text are all mine.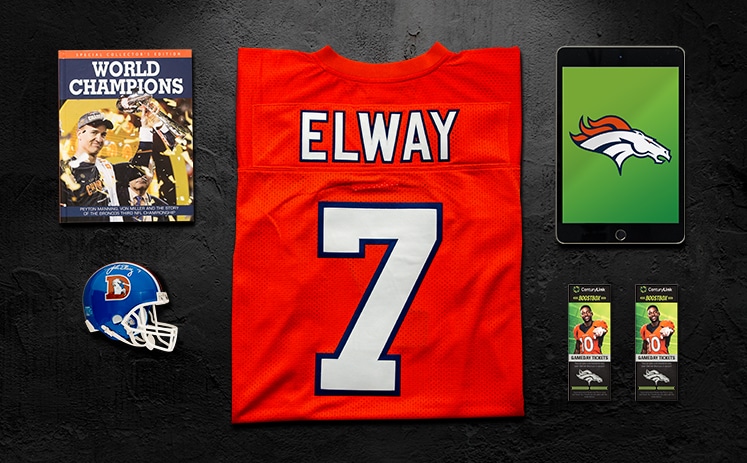 It was one of the first things I remember seeing when I first landed in Denver – Mile High Stadium. Bronco pride is alive and well oozing from every crevice and corner here in Colorado. We moved here in July, mid-summer, and it didn't seemingly matter whether it was football season yet or not, the store shelves in EVERY store were adorned with Denver Broncos merch everywhere! Colorado sure is proud of their hometown boys and it shows.
This fall, CenturyLink has something special for Broncos fans! They've partnered with the Denver Broncos and wide receiver Emmanuel Sanders for an exciting CenturyLink Boostbox Sweepstakes chock-full with awesome one-of-a-kind extras a true die-hard fan wouldn't want to miss. Check it out!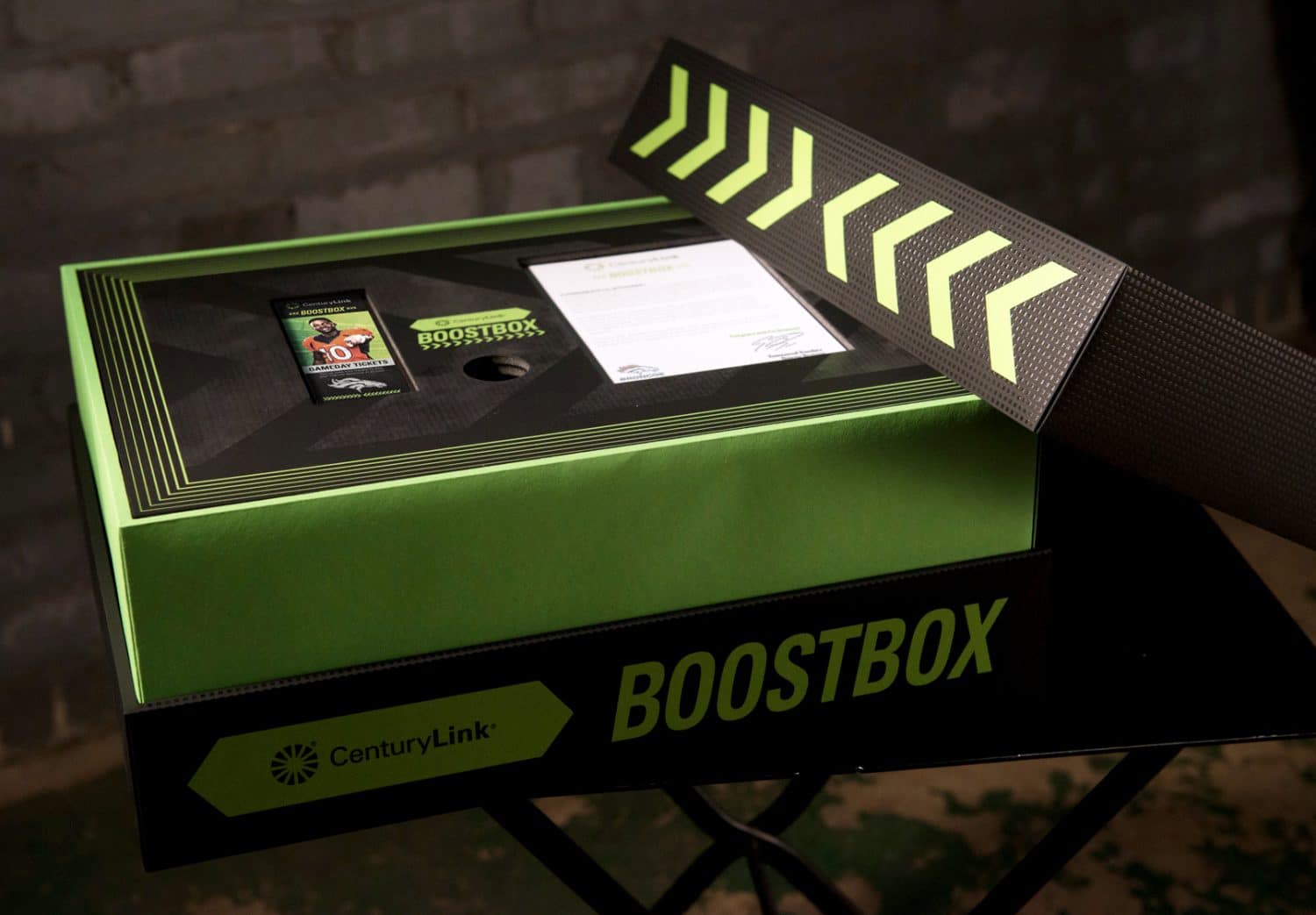 CenturyLink Boostboxes are customized boxes filled with fun fan merchandise with exclusive Broncos items you won't want to miss! If you're a die-hard Broncos fan and want in on some awesome Broncos merchandise, sign up now at DenverBroncos.com/CenturyLink for your chance to win!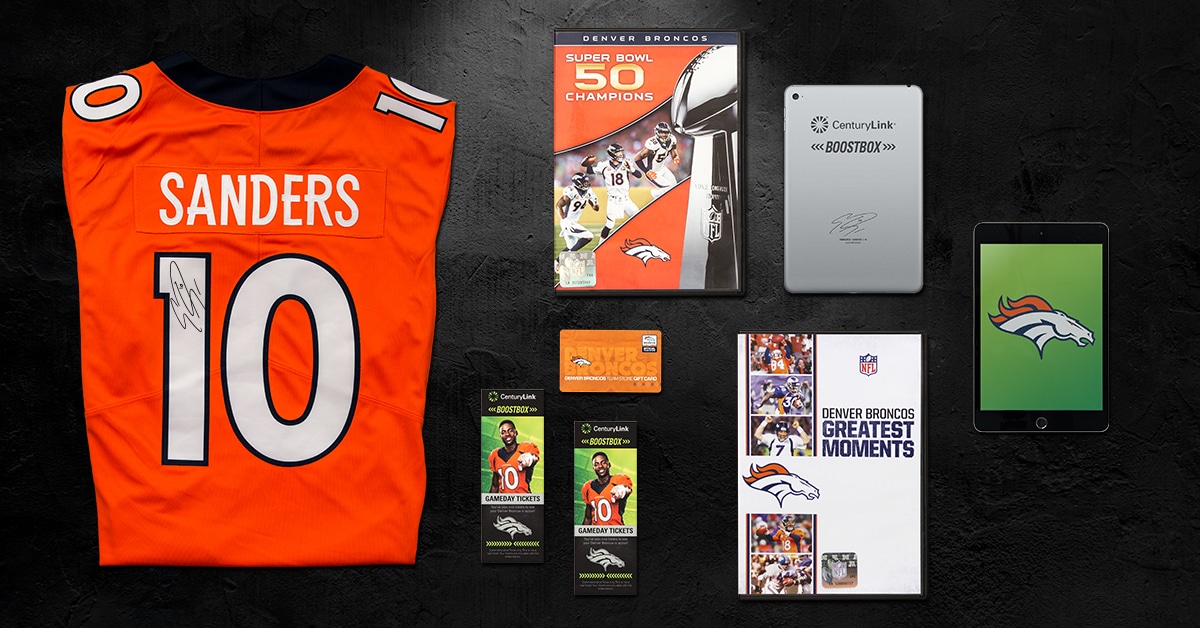 Week 1, the sweepstakes kicked off with the lucky winner receiving a "Season Kick Off: Welcome Back Football" themed box featuring a jersey signed by Sanders himself! Wooooow! Boostbox #2 was E-Sports Gaming themed for those football fans who love to game with the winner receiving a video game console with controllers. Dude!! This awesome sweepstakes will run all season long featuring eight bi-weekly entry periods. Every other Tuesday, the Boostbox theme is announced via CenturyLink's Facebook and Twitter accounts as well as Sanders' Twitter account.

In addition to specific themes announced bi-weekly, each Boostbox prize includes the following:
Two tickets to an upcoming Broncos game
A tablet featuring Sanders' laser engraved signature
Specialty items based on the theme of the week. Specialty items include:

a 55" Smart LED TV
a replica championship ring
a team store shopping spree
Fans may even be greeted with a hand-delivered box from a Broncos personality, such as Miles, the Broncos cheerleaders or a legendary former player! Can you even imagine that?
Be sure to sign up at DenverBroncos.com/CenturyLink and good luck!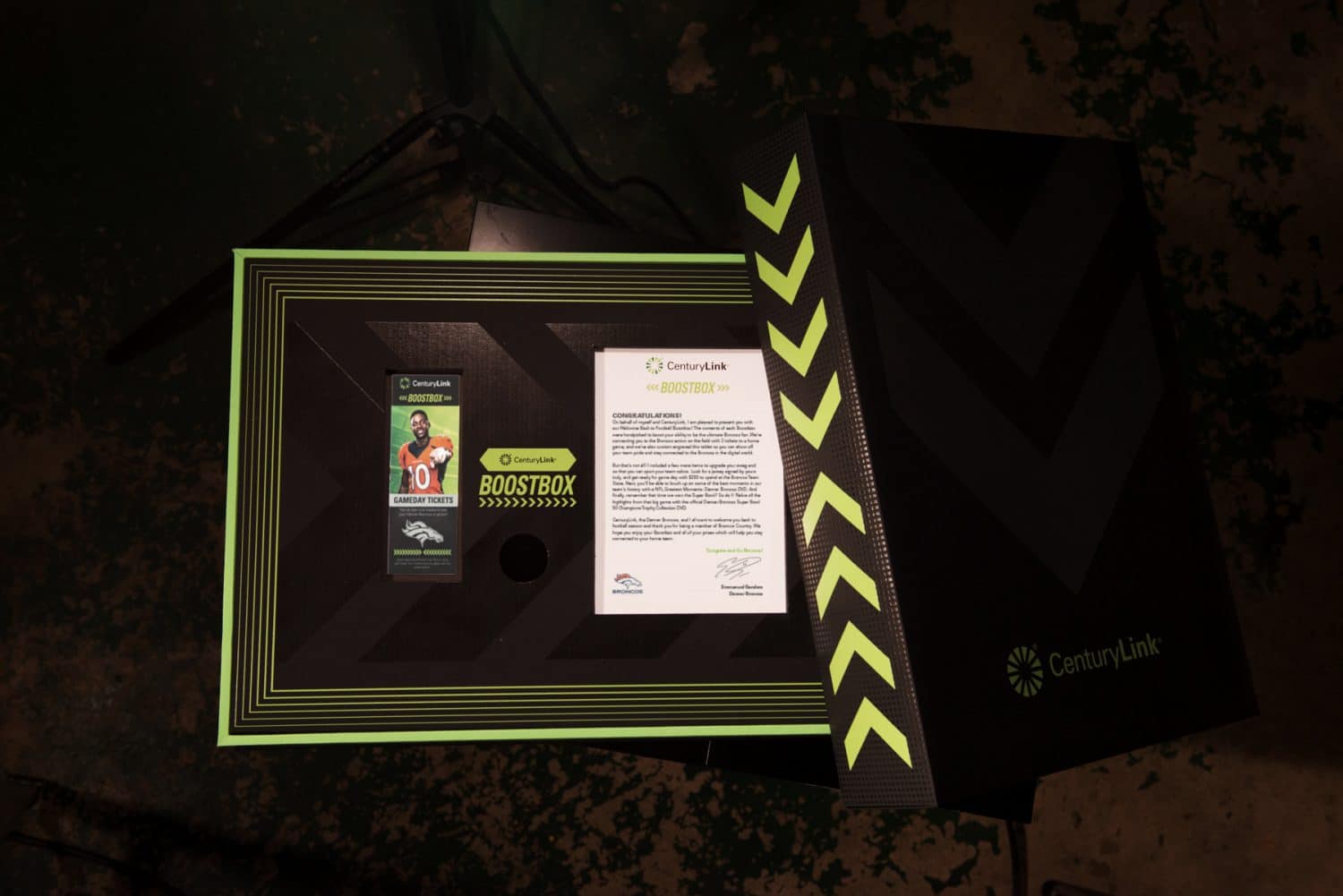 This is a sponsored conversation written by me on behalf of CenturyLink. The opinions and text are all mine.