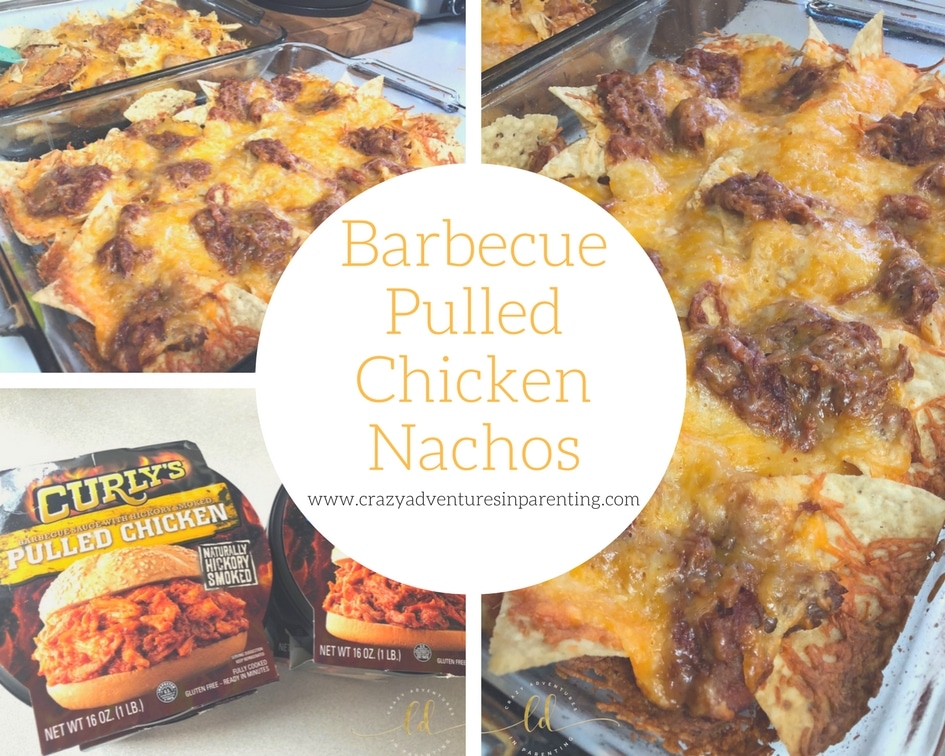 Barbecue Pulled Chicken Nachos – Made of WIN!
It doesn't get any easier for weeknight and school night meals than preparing an easy dinner like this – Barbecue Pulled Chicken Nachos. I mean, this is just a three ingredient meal! So simple for those busy weeks when, after a long day at work and shuffling kids to and from practices, the last thing you want to have is fast food or to prepare an intricate dinner!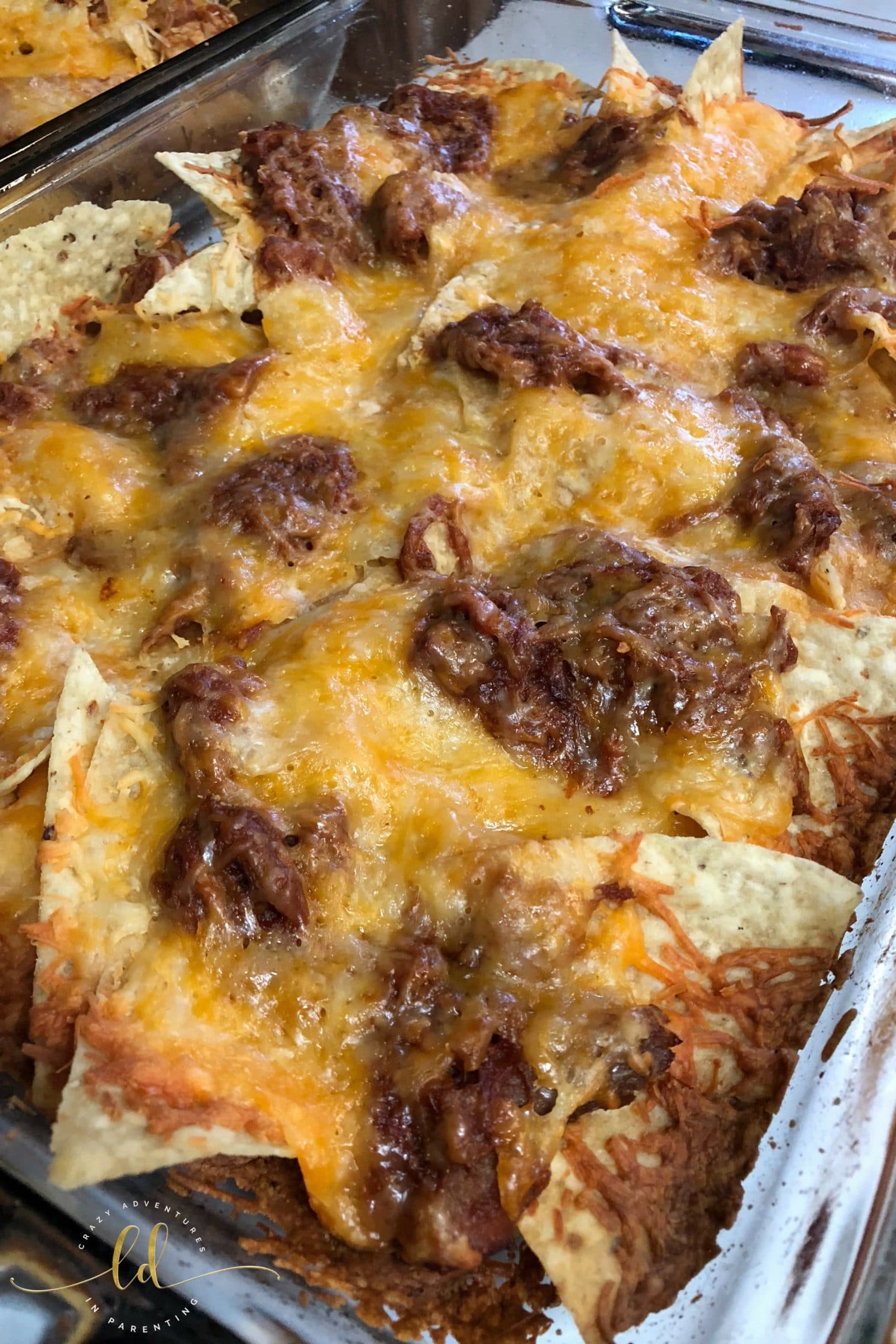 Most noteworthy? This is also a fantastic meal with plenty of leftovers to make the kids' school lunches easy and AWESOME! This dish tastes just as good microwaveable as it does in the oven!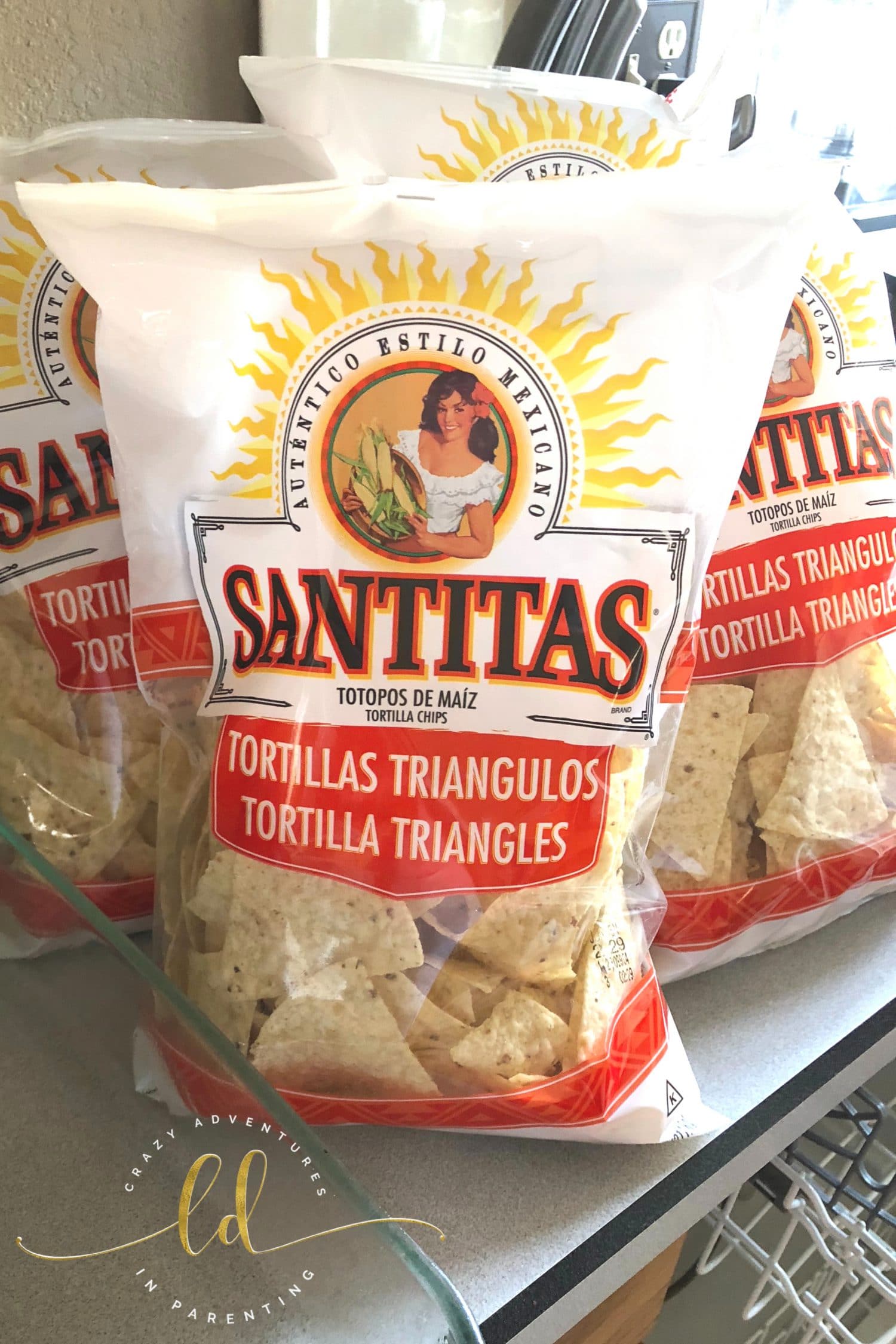 I'm a huge Santitas fan when it comes to tortilla chips. Not only are they cheap, but they're incredibly tasty without being too salty.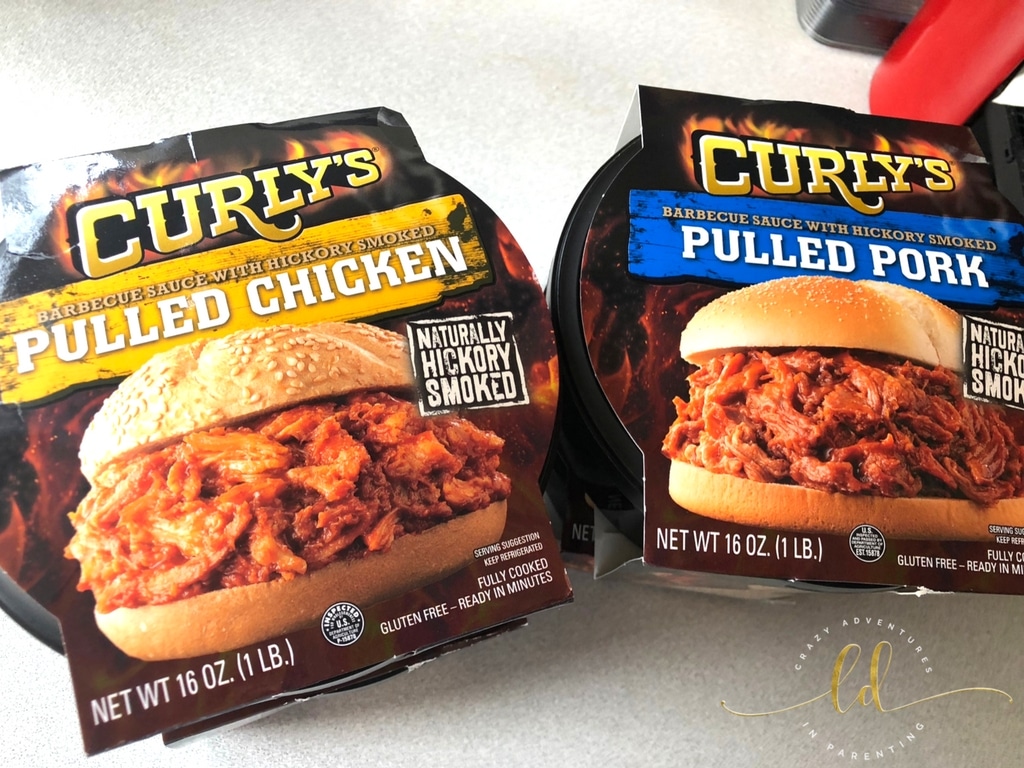 While this is a Barbecue Pulled Chicken Nachos recipe, you could easily substitute this with pulled pork instead. Either way, the result is spectacular and worth every bite!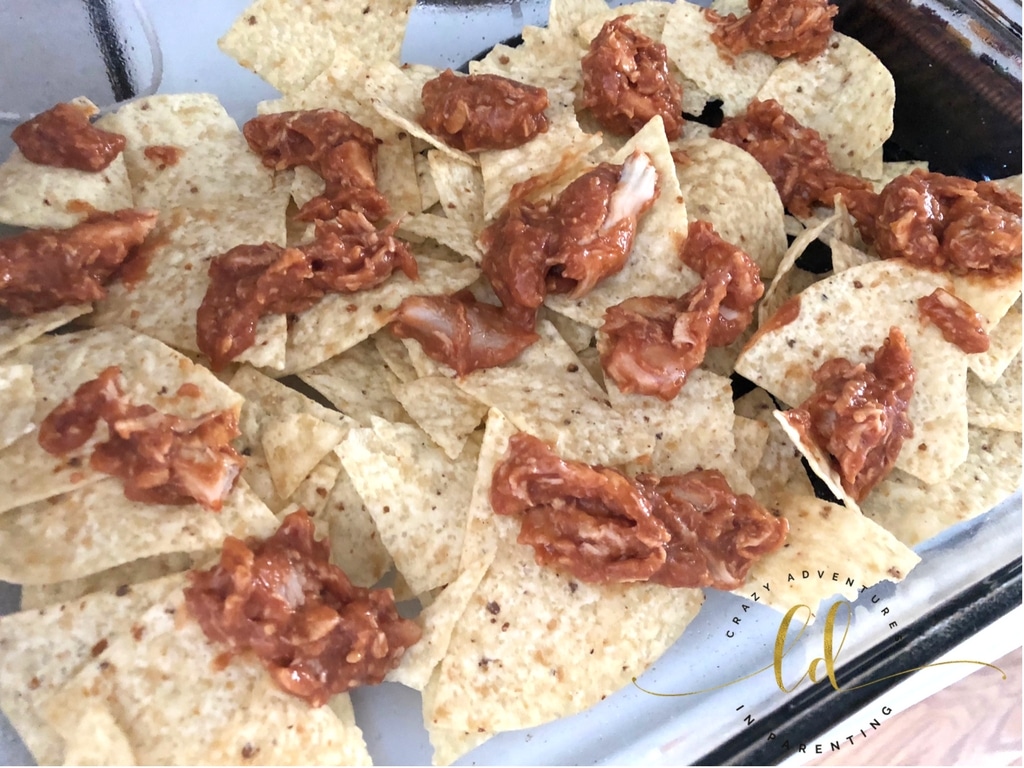 As you can see, in a sprayed 13×9 pan, with a layer of tortilla chips down, you place dollops of the unheated barbecue pulled chicken onto the chips. I use almost a tablespoon per dollop.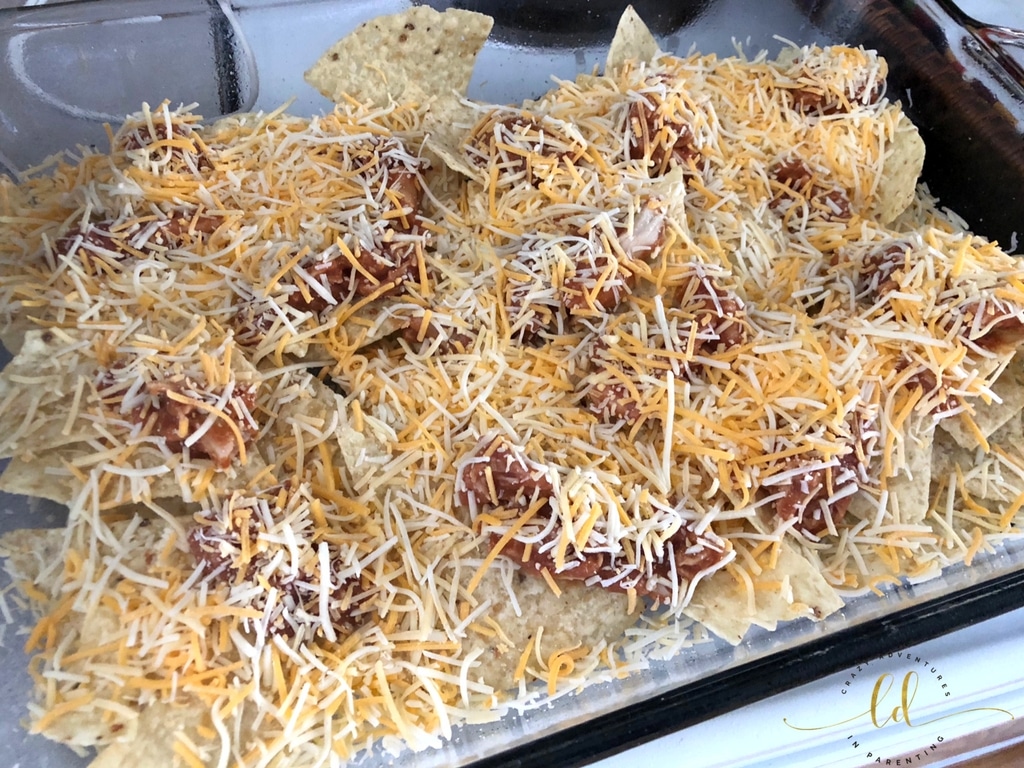 Next is the generous application of shredded cheese. And I mean GENEROUS. I get the 2lb bag of cheese from the grocery store to ensure I have enough. After you've cheesed up the first layer, g'head and add more tortilla chips, more dollops of barbecue pulled chicken, and another generous cheesing. Spray your foil (so the chips don't stick), wrap your 13×9 pans, and bake until bubbly.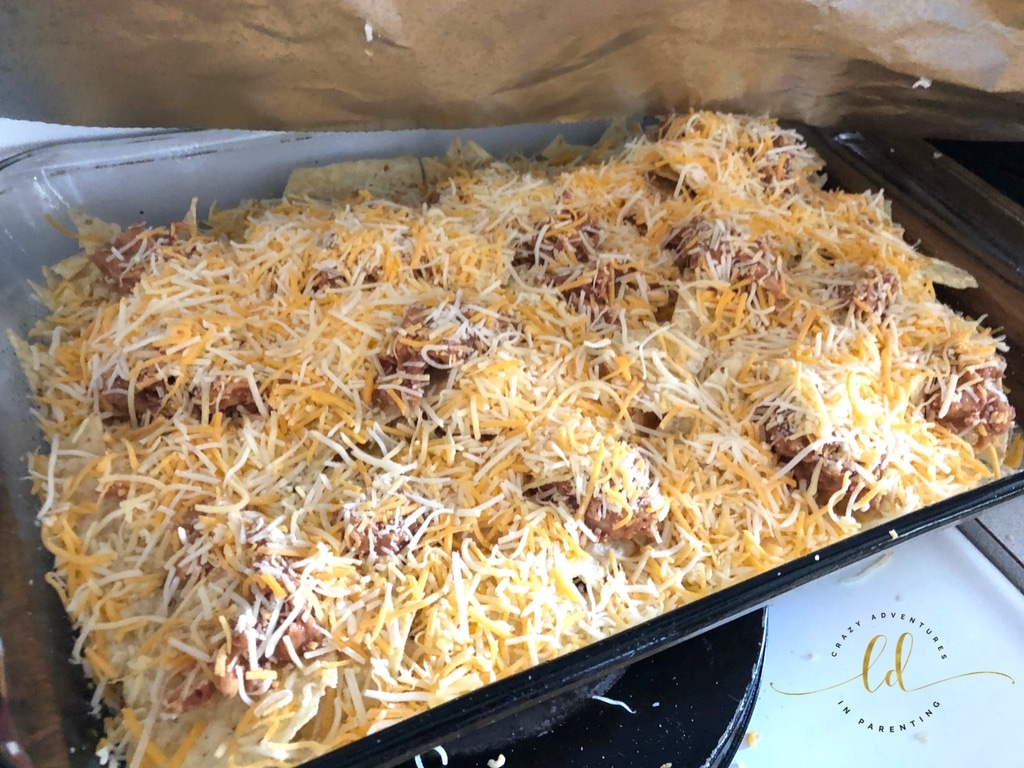 And then? AND THEN? Ogle. Drool. Give into the pull you'll feel for these Barbecue Pulled Chicken Nachos. G'head and top it with any favorite additional deliciousness in the form of guacamole, salsa, or even another cheese sauce. Whatever fixins are your favorite, do it. Do it up realllll nice.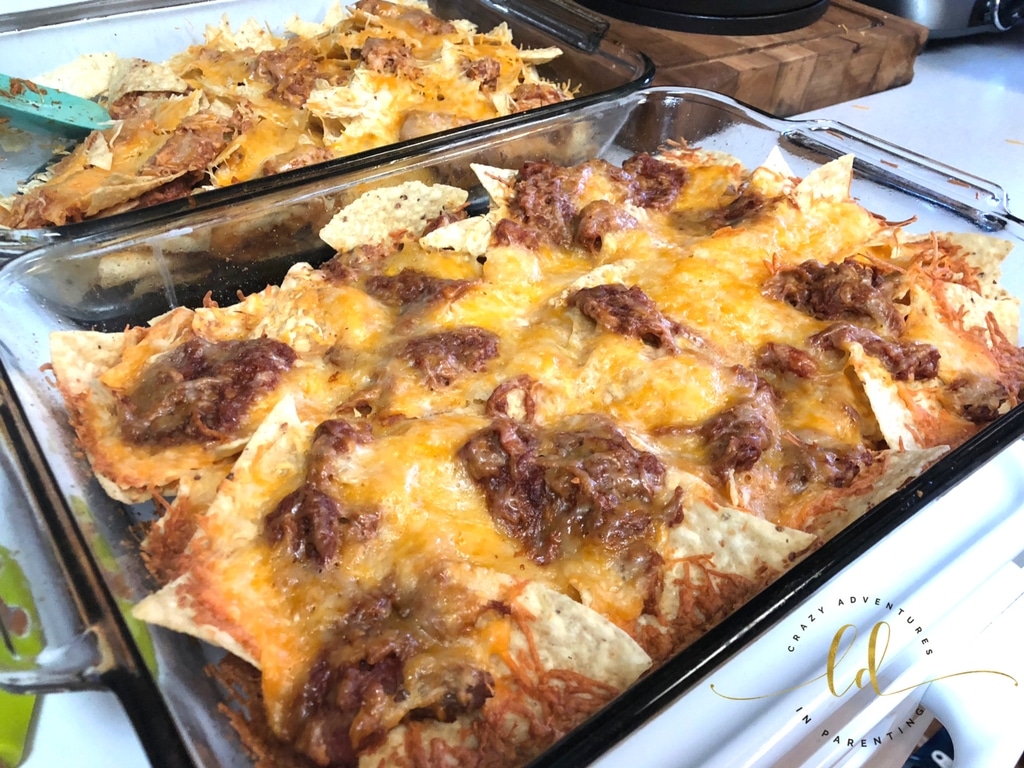 Your kids are going to LOVE you for this recipe! Their friends will be SO envious of their lunch, too! Maybe, just maybe, this becomes a new family favorite?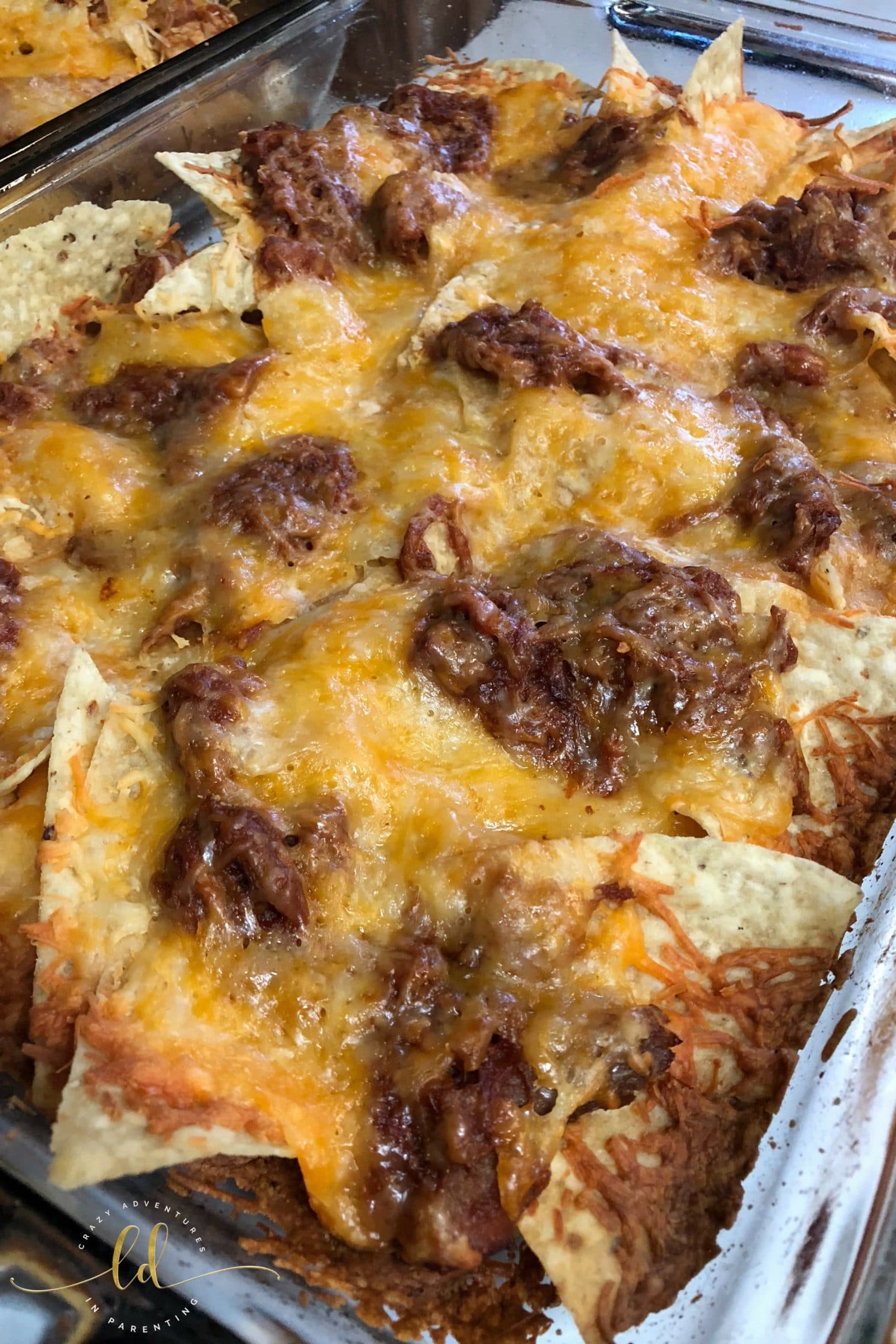 Like it? Love it? Share it! (Please) 🙂
I hope you enjoy these Barbecue Pulled Chicken Nachos as much as our family does! And please, let me know how you made out by making 'em! I love hearing any feedback from my recipes (and featuring your images/posts on Pinterest, too)!