This Lemon Madeleines recipe is a gorgeous recipe that can be created easily when entertaining. It citrusy flavor tastes delicious paired with tea!
This post may contain affiliate links which means we receive a small commission at no cost to you when you make a purchase. As an Amazon Associate I earn from qualifying purchases.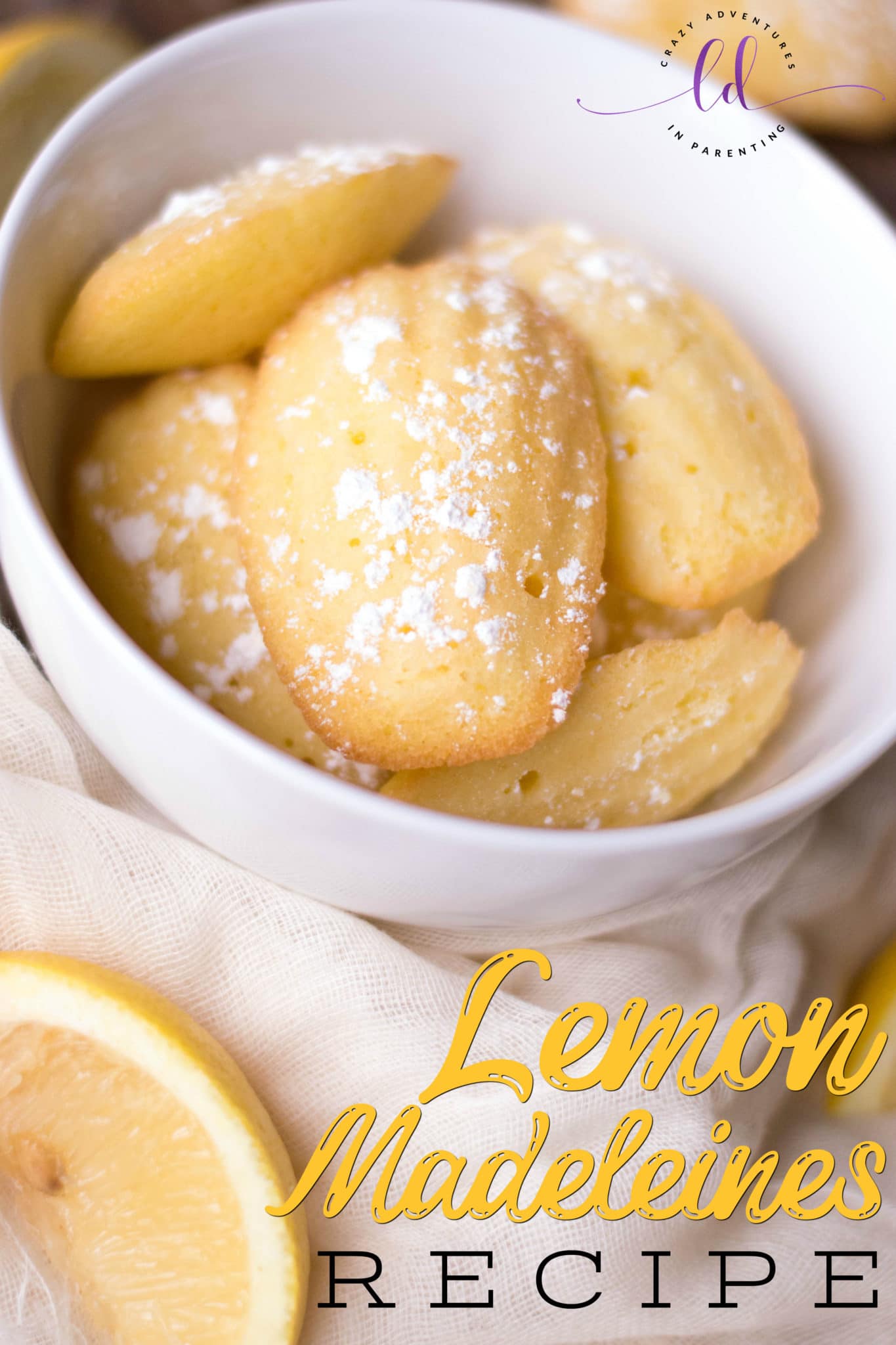 Lemon Madeleines Recipe
Have you ever tasted this delectable delight? These are light and airy sponge cakes with a small yet distinctive shell-like shape from being baked in Madeleine pans that have shell-shaped wells.
Were you aware that Lemon Madeleines aren't even cookies at all? They sure do look like cookies, but they're not! They're sponge-like citrus cakes! I literally had NO idea! (Which is what drew me in the most!)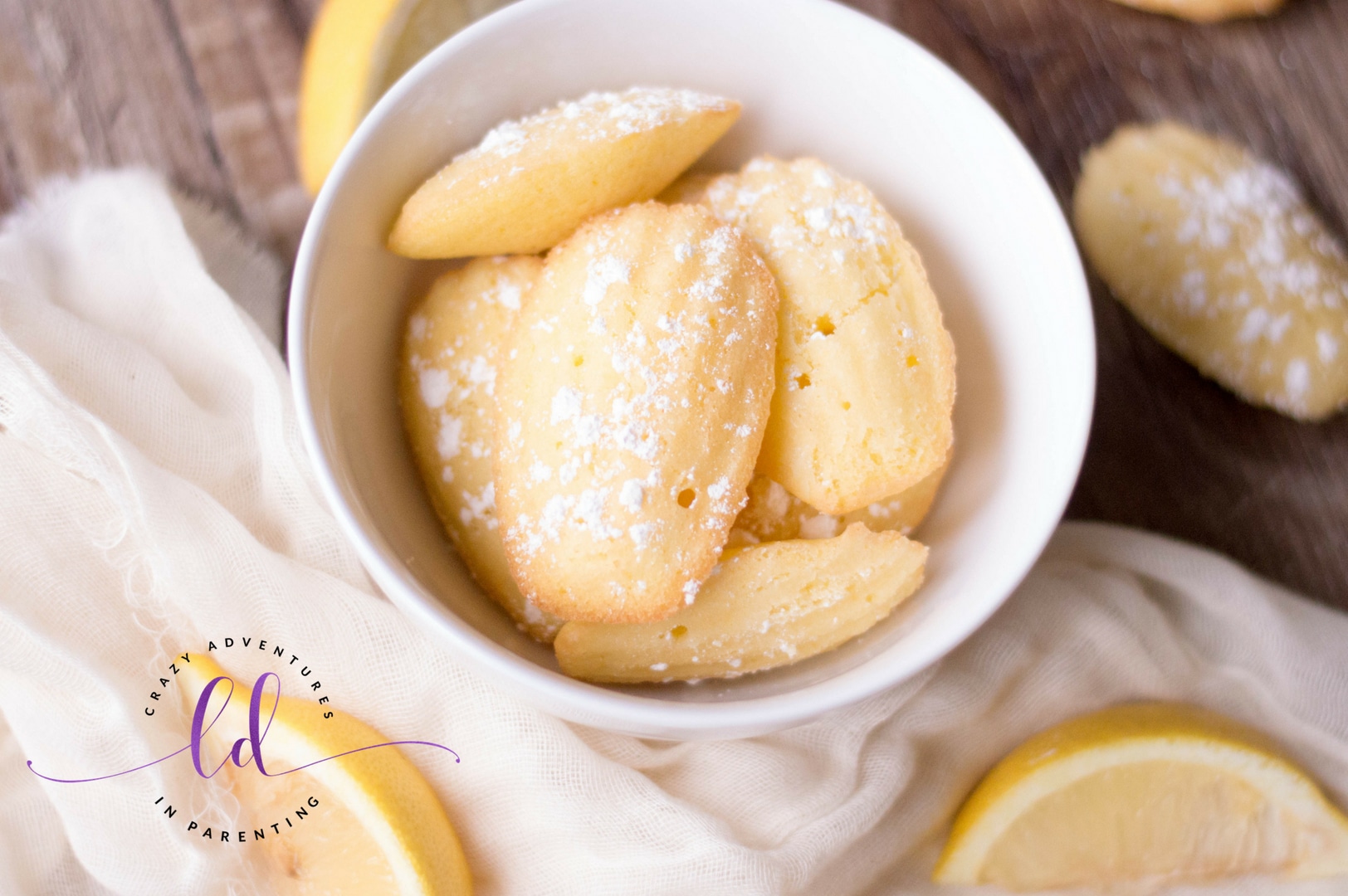 Easy Lemon Madeleines Recipe
This shell-shaped sponge-like cake is eaten just like a cookie, even though it really isn't! Once the dough is prepared, the dough is placed carefully in a greased and floured Madeleine pan, as shown.
This recipe is an easy one to double or triple, and is wonderful when served with tea, coffee, or at parties or get-togethers! This is one recipe that you will get asked about again and again!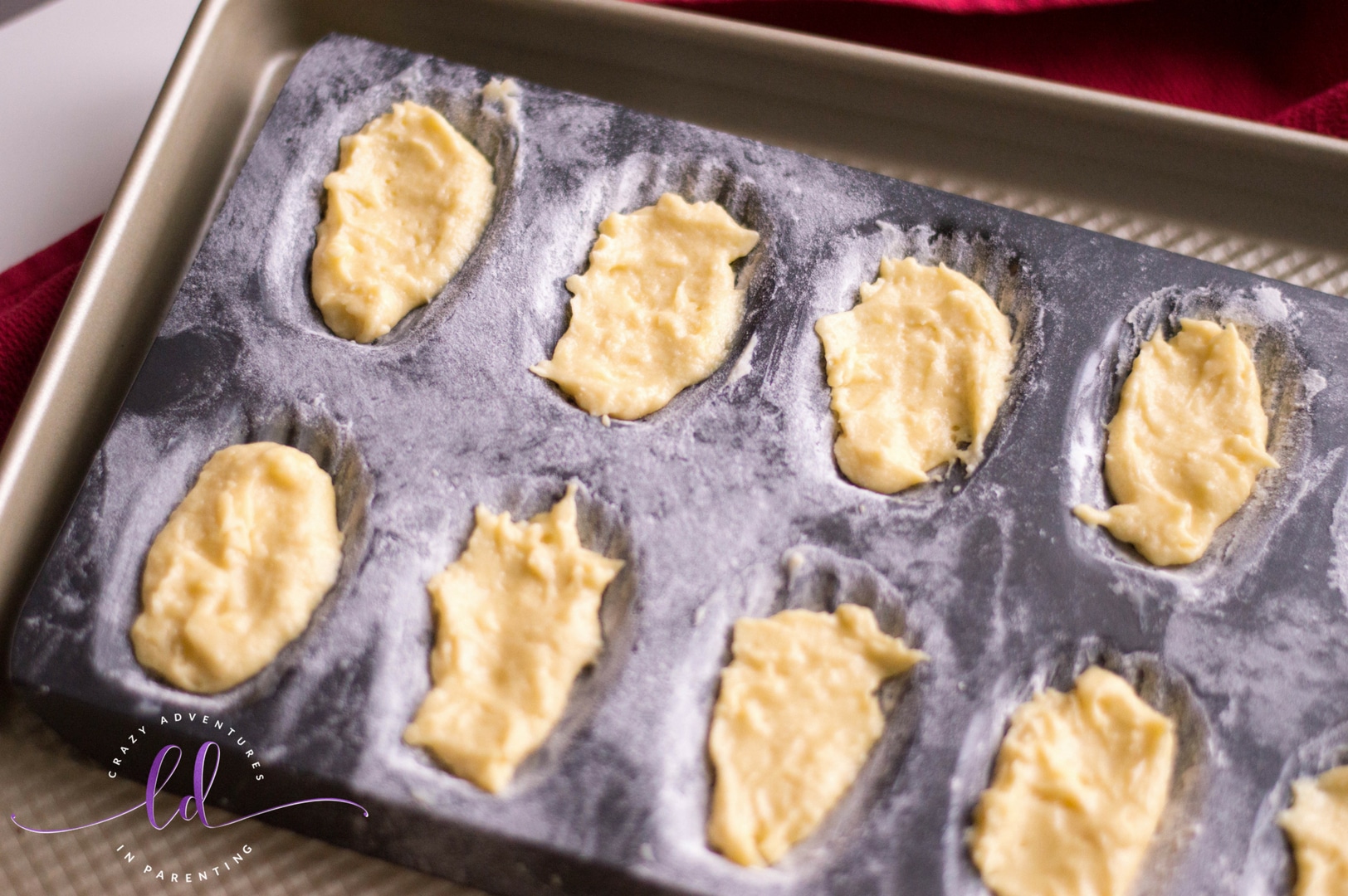 Ingredients Needed to Make Classic Lemon Madeleines
To make these classic Lemon Madeleines, you will need to gather the following ingredients:
Keep in mind, all of the ingredient amounts you'll need are in the printable recipe card below.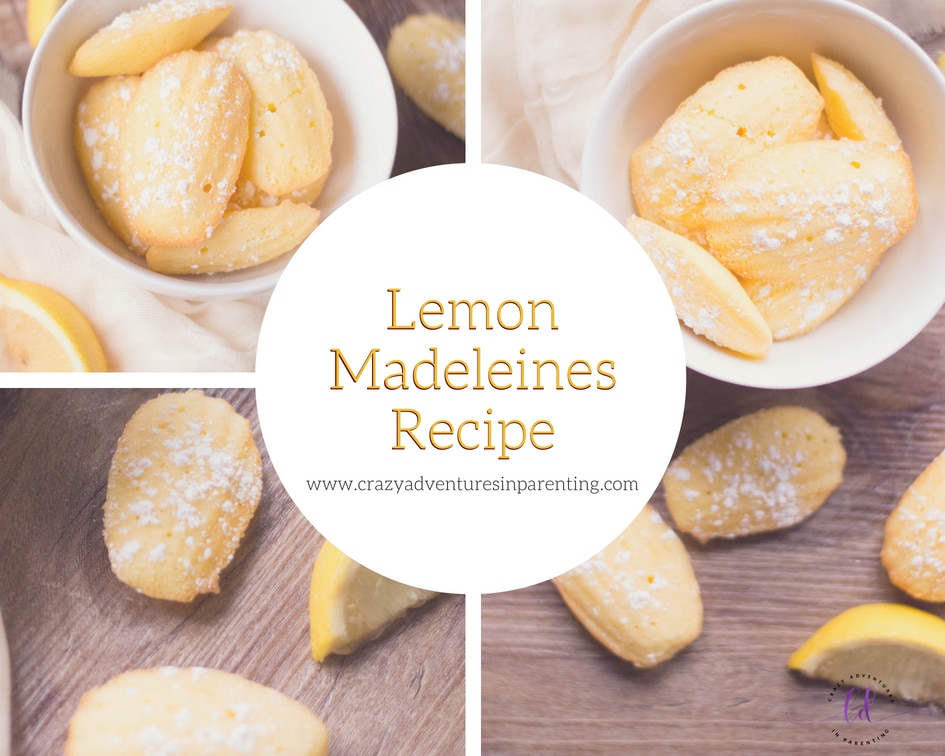 Kitchen Tools Needed to Make Lemon Madeleines
Gather the following pieces of kitchen equipment and tools to make these Lemon Madeleines a success!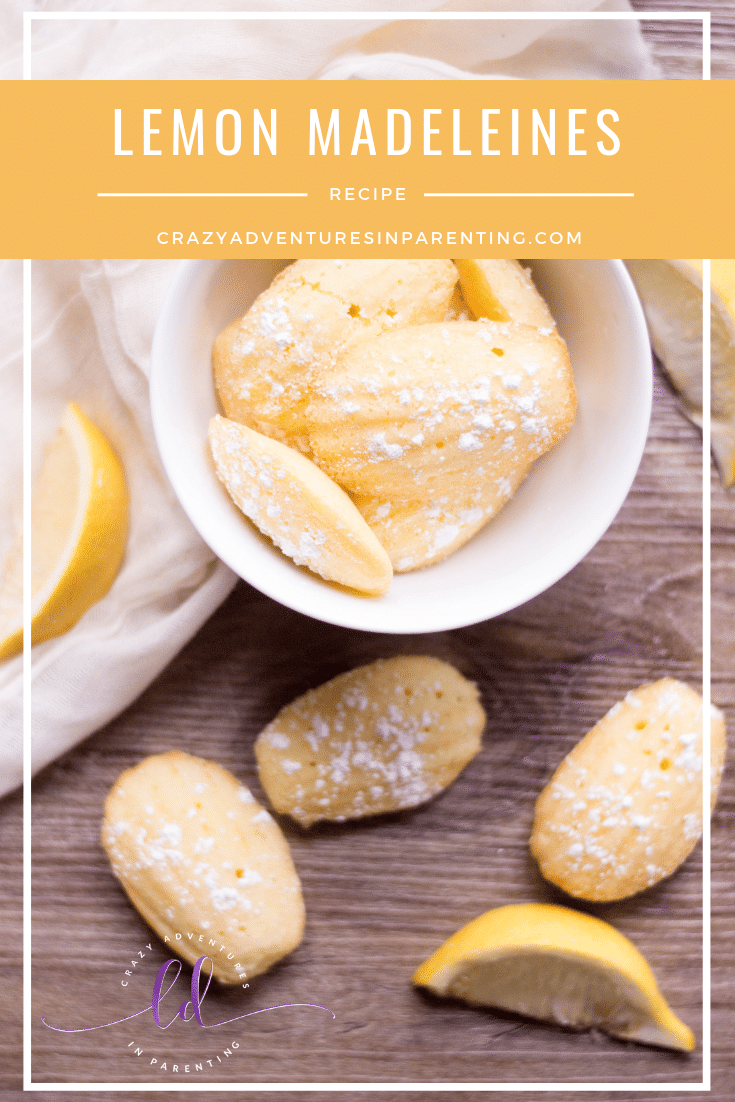 How to Make Classic Lemon Madeleines
Ready your ingredients on this one, it's just so easy and delicious!!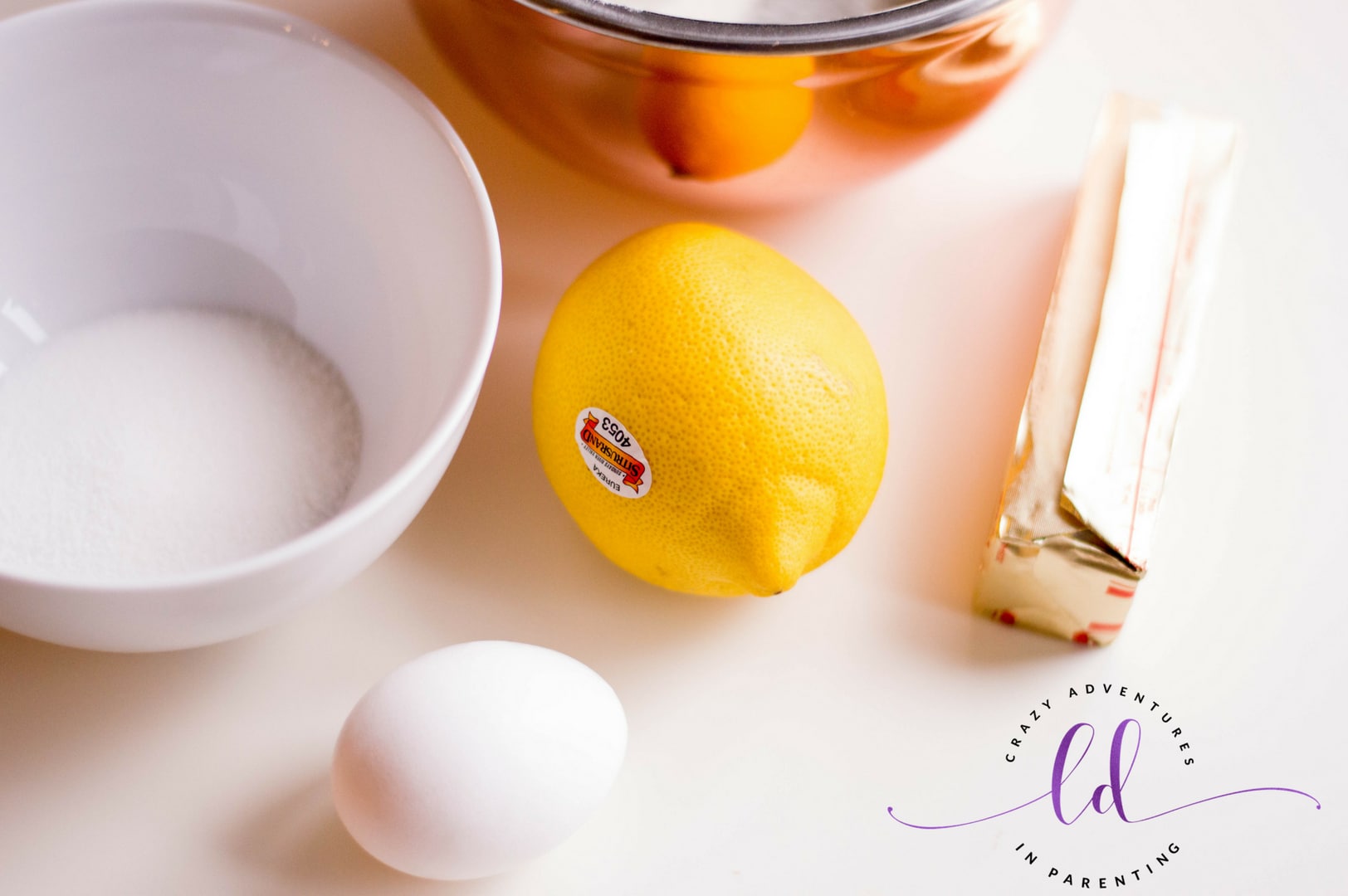 Sift your flour into a bowl with the rest of the ingredients standing by.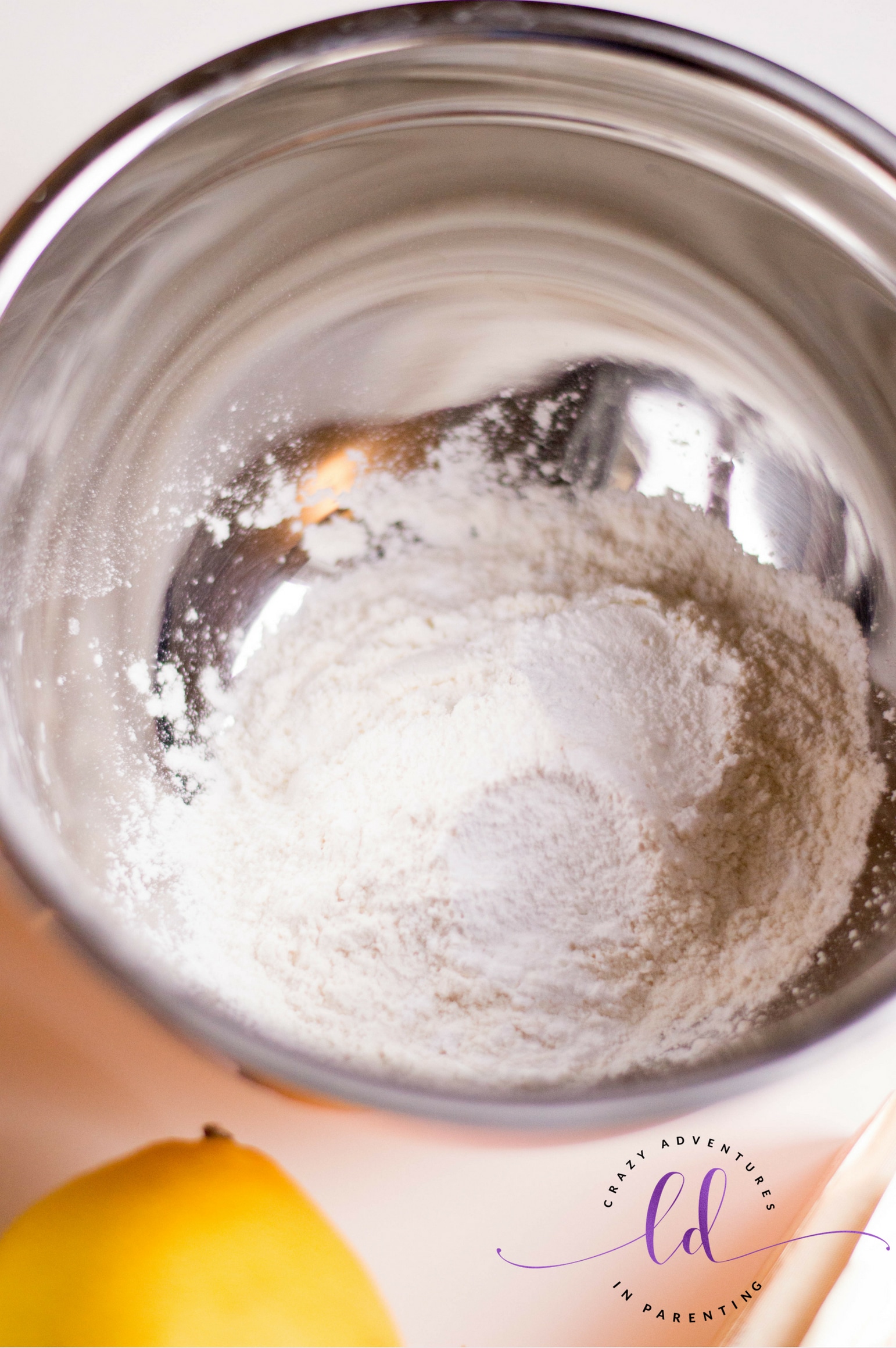 After beating your eggs until creamy, adding lemon juice and zest, add in melted butter into your wet ingredients. Fold in your dry ingredients.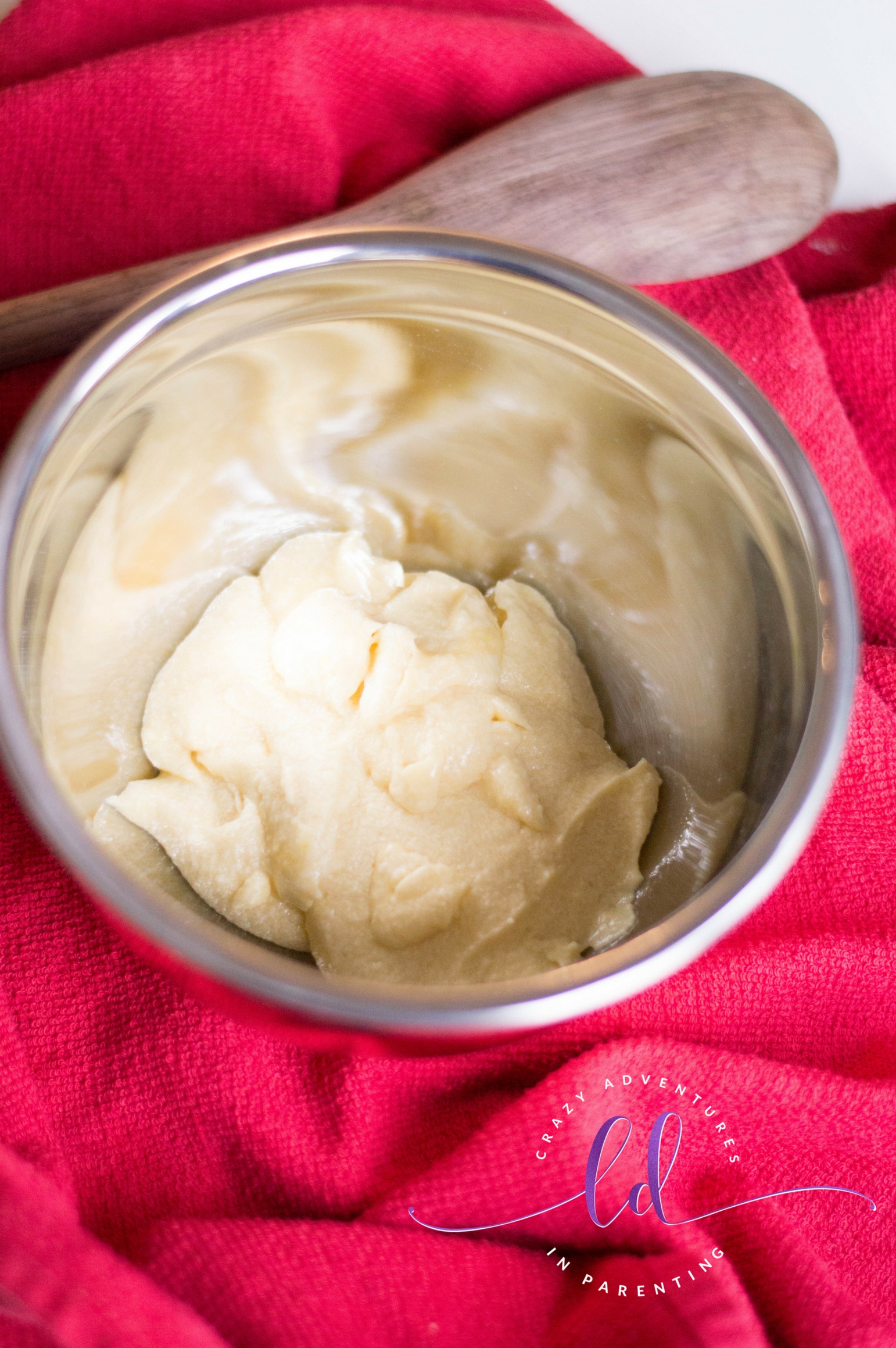 Then, rest your batter for at least 30 minutes (recommended to put a cloth on top).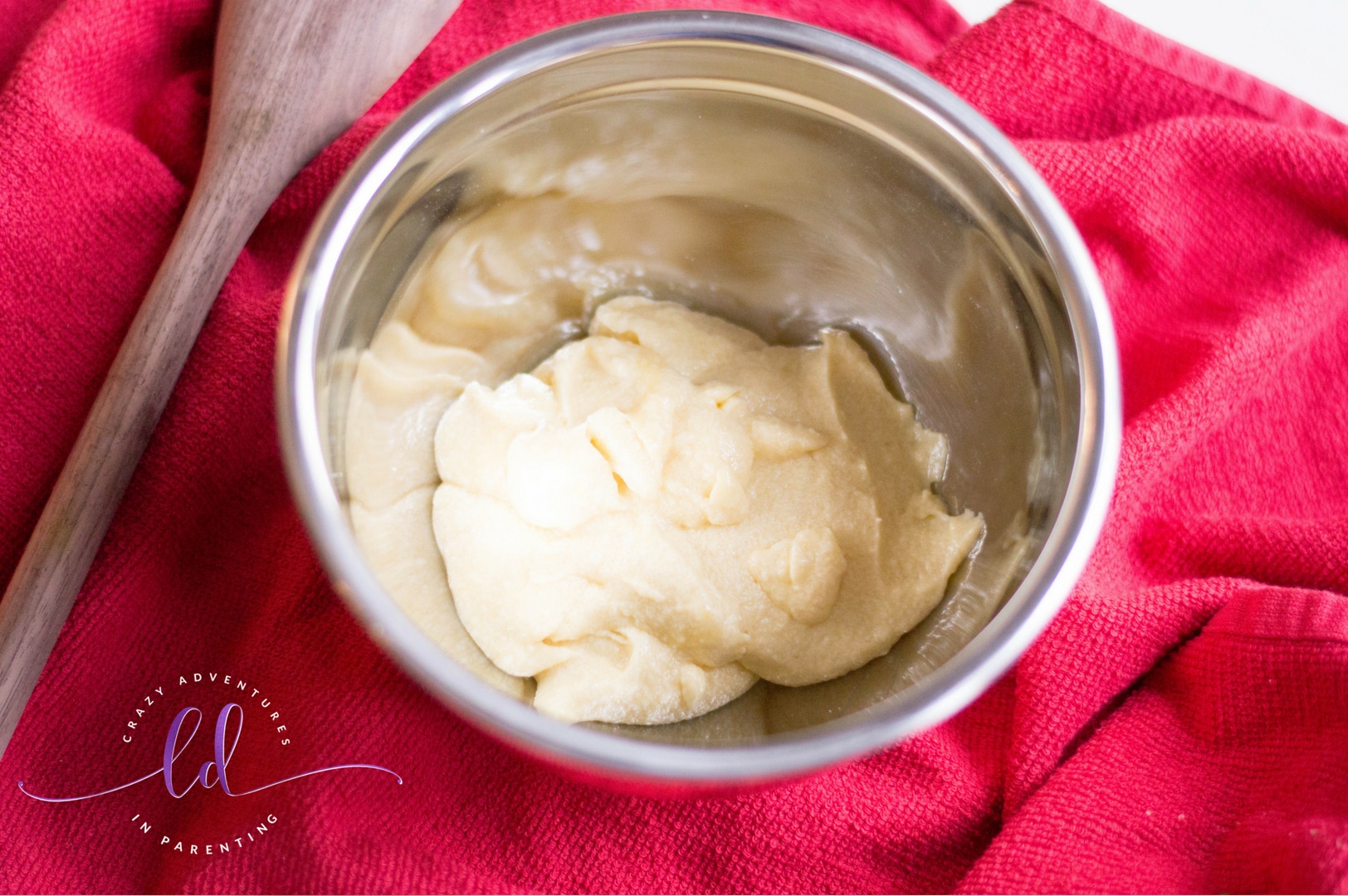 While it's resting, coat your Madeleine pan with butter and sprinkle each well with flour. Once the batter has been rested, fill each well about 3/4 of the way high, tapping to ensure no bubbles have formed.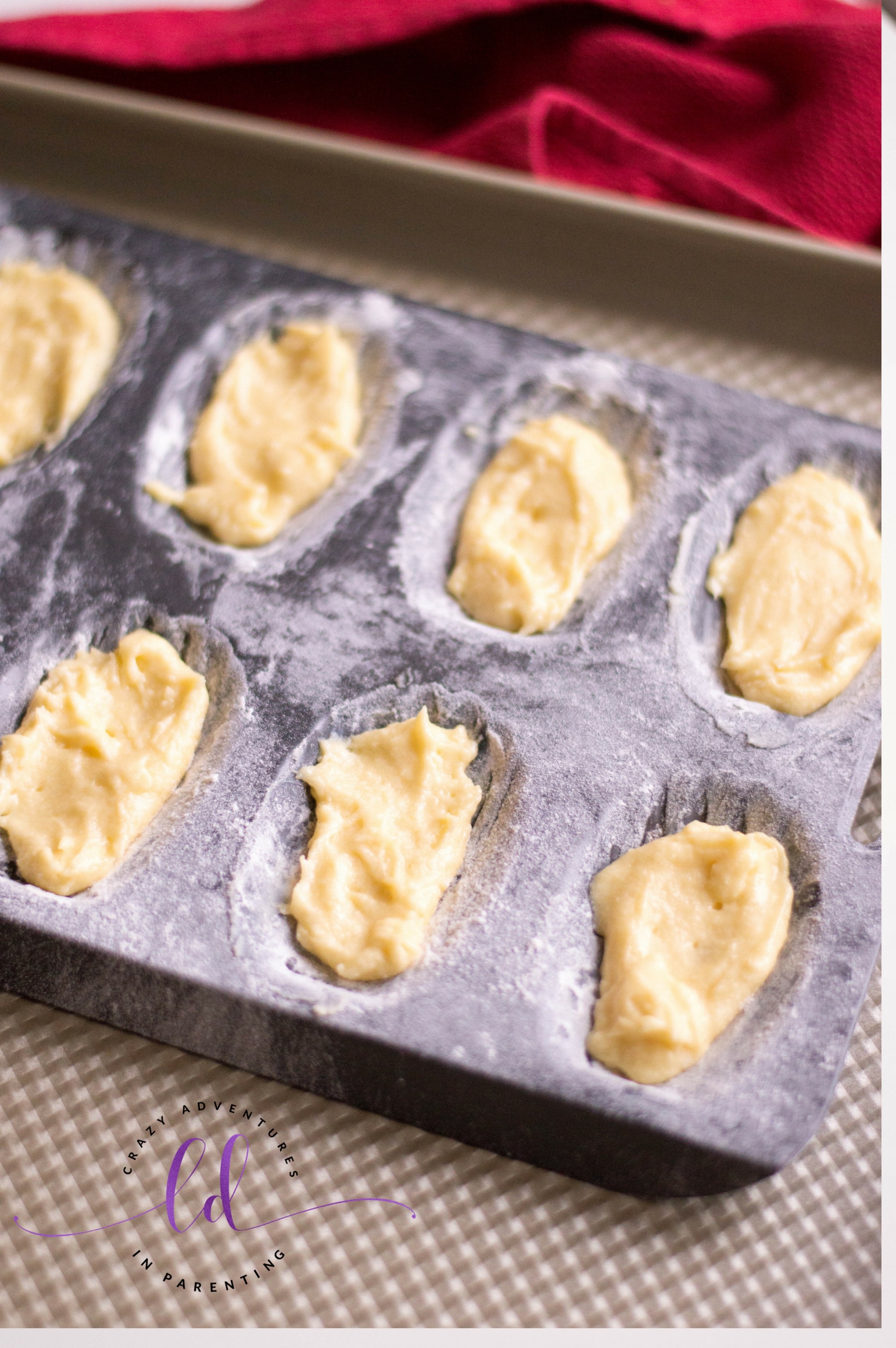 Bake for about 8-10 minutes (not long) to get this beautifulness!!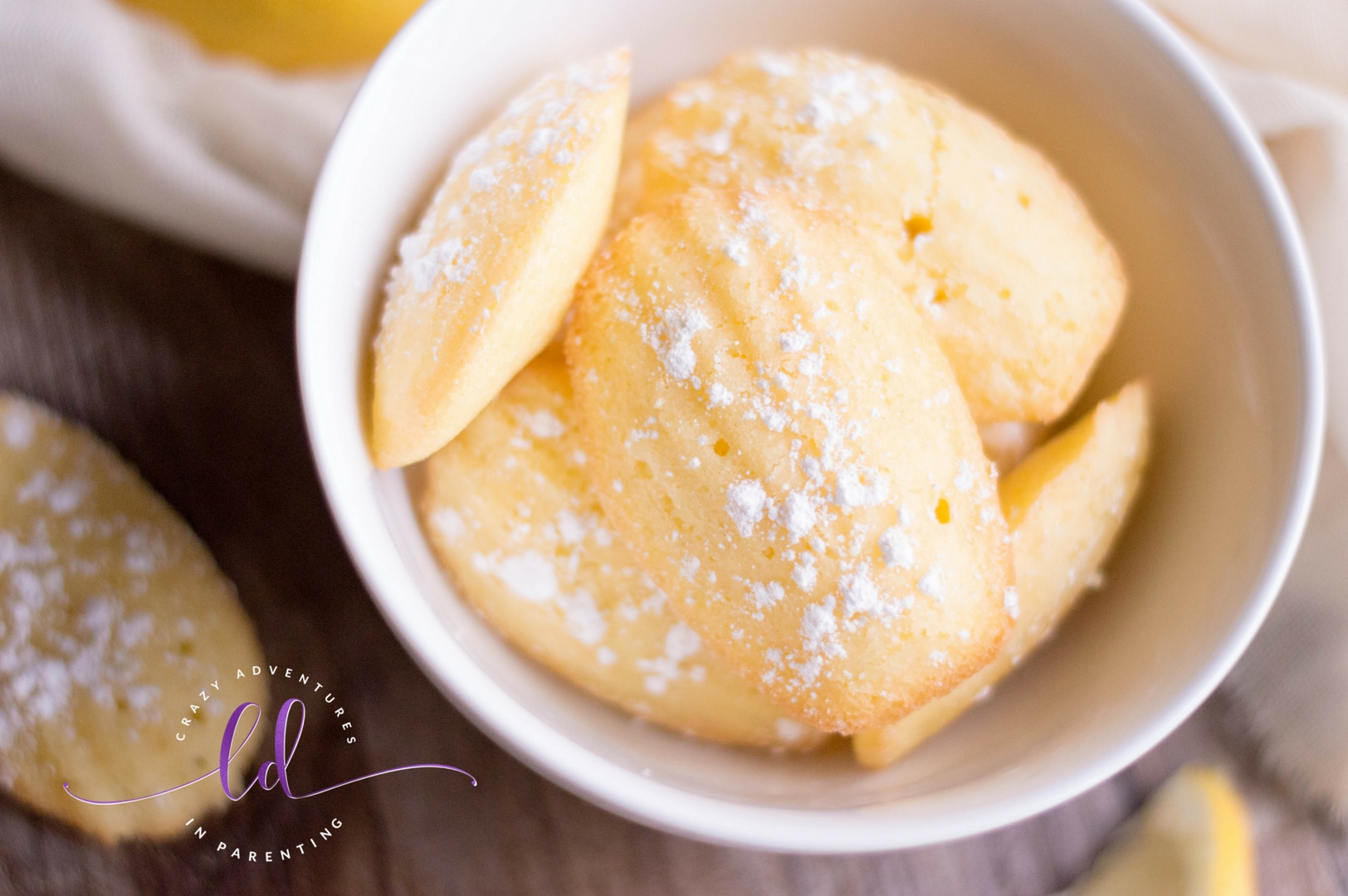 Dust them with powdered sugar. G'head, make 'em even prettier than they already are!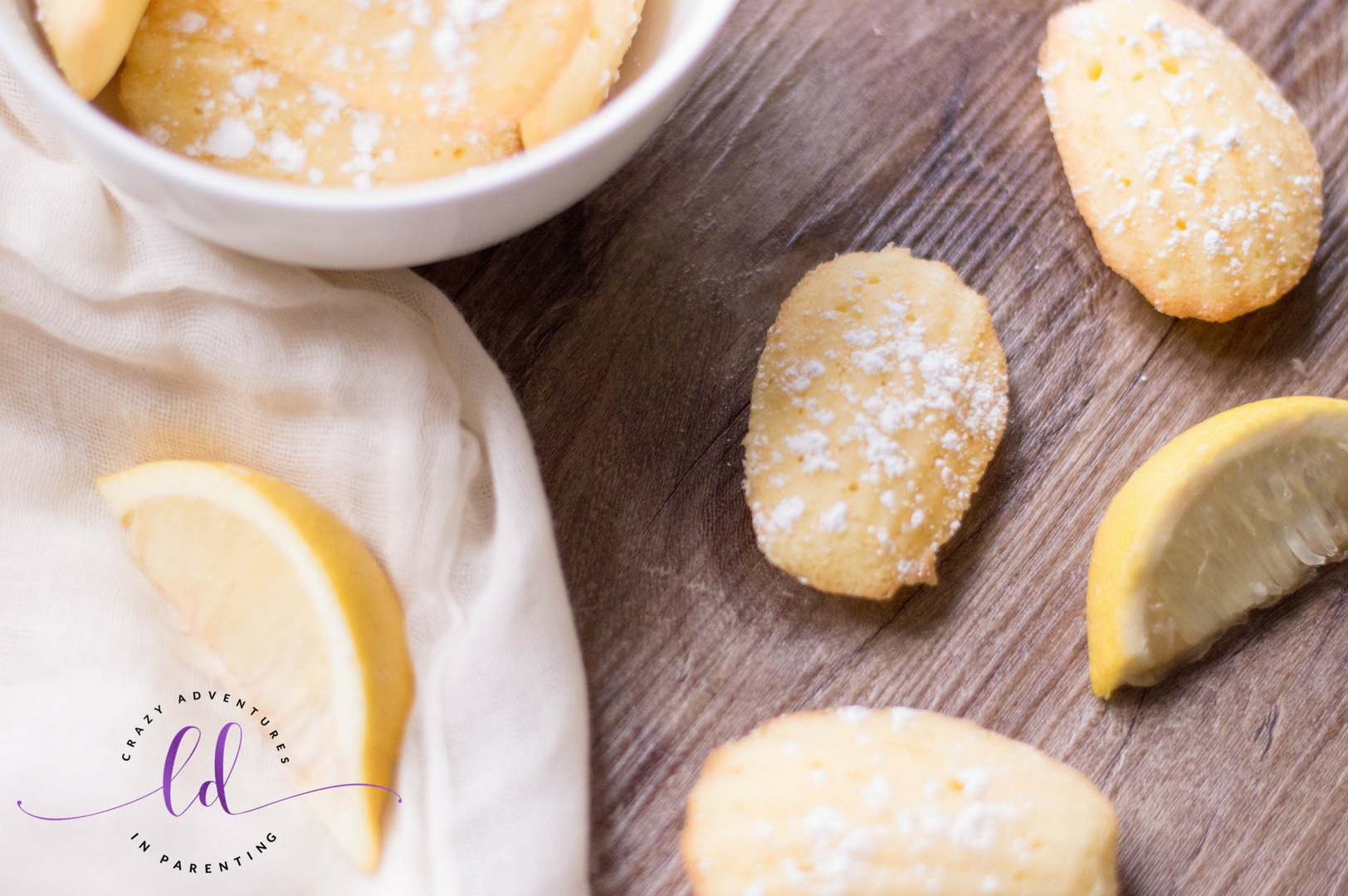 Aren't they stunning? So light and airy!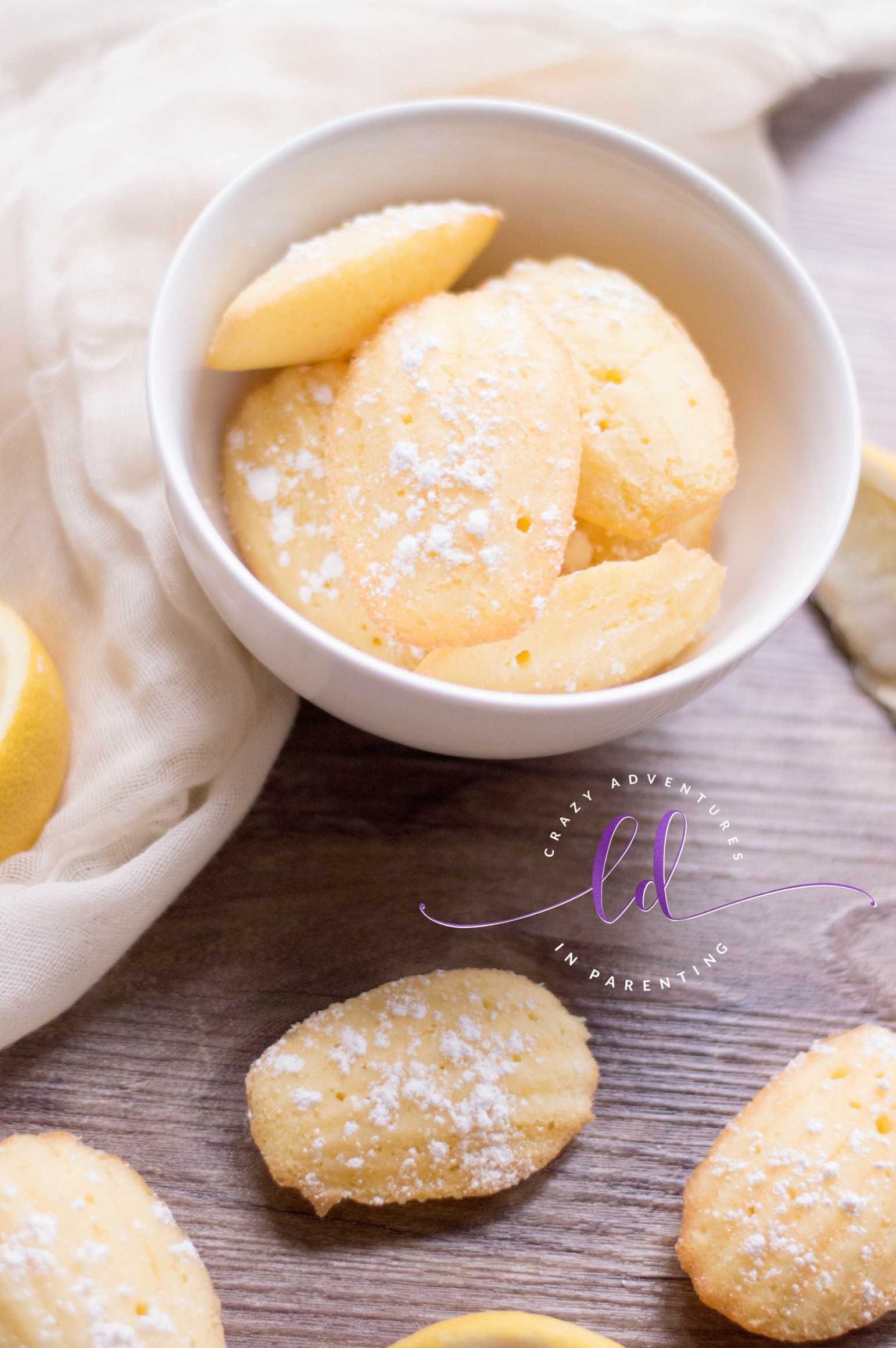 That lemon zest really gives it that lemony goodness you crave, you know?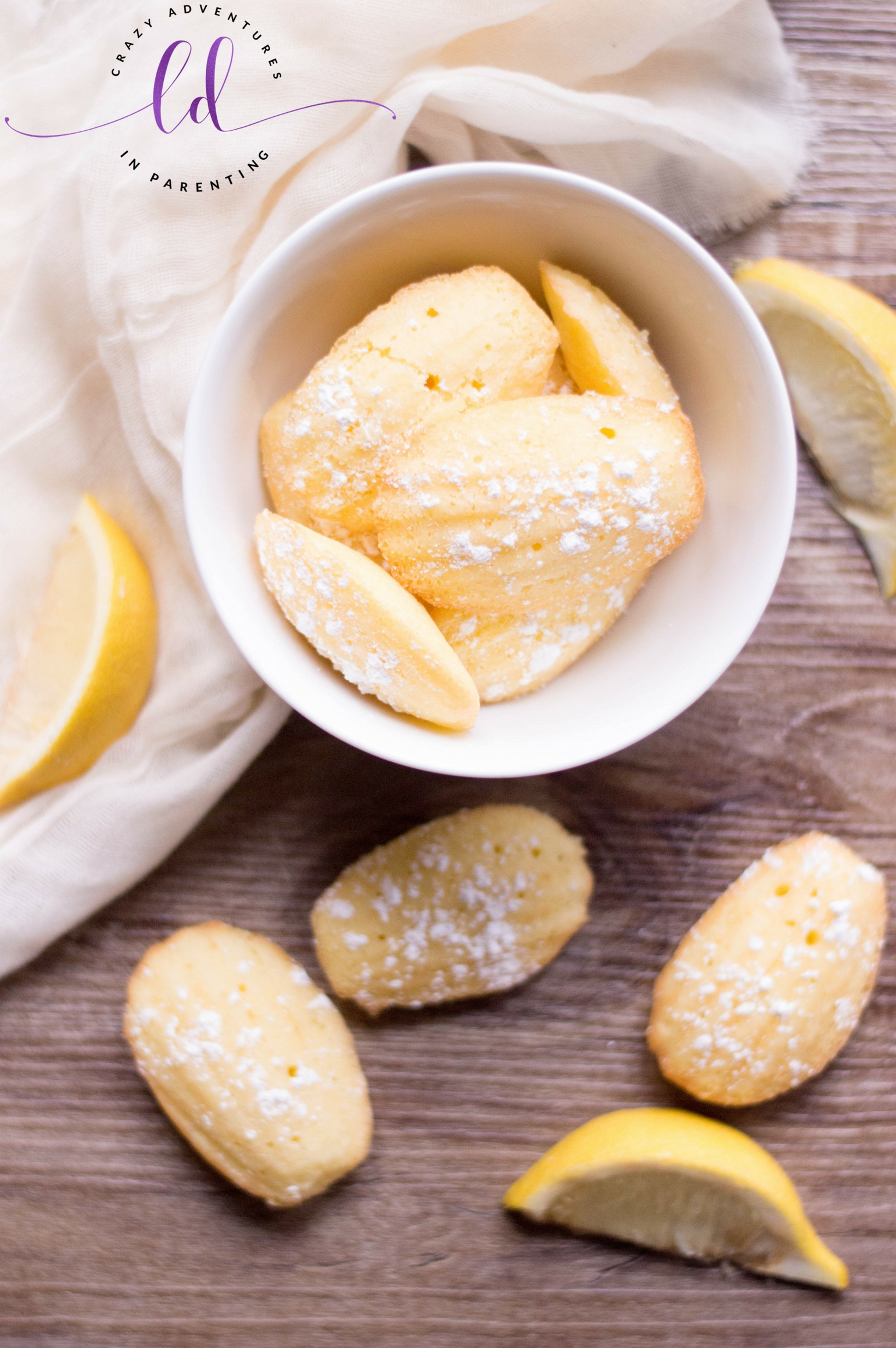 These are absolute perfect and simple for any occasion!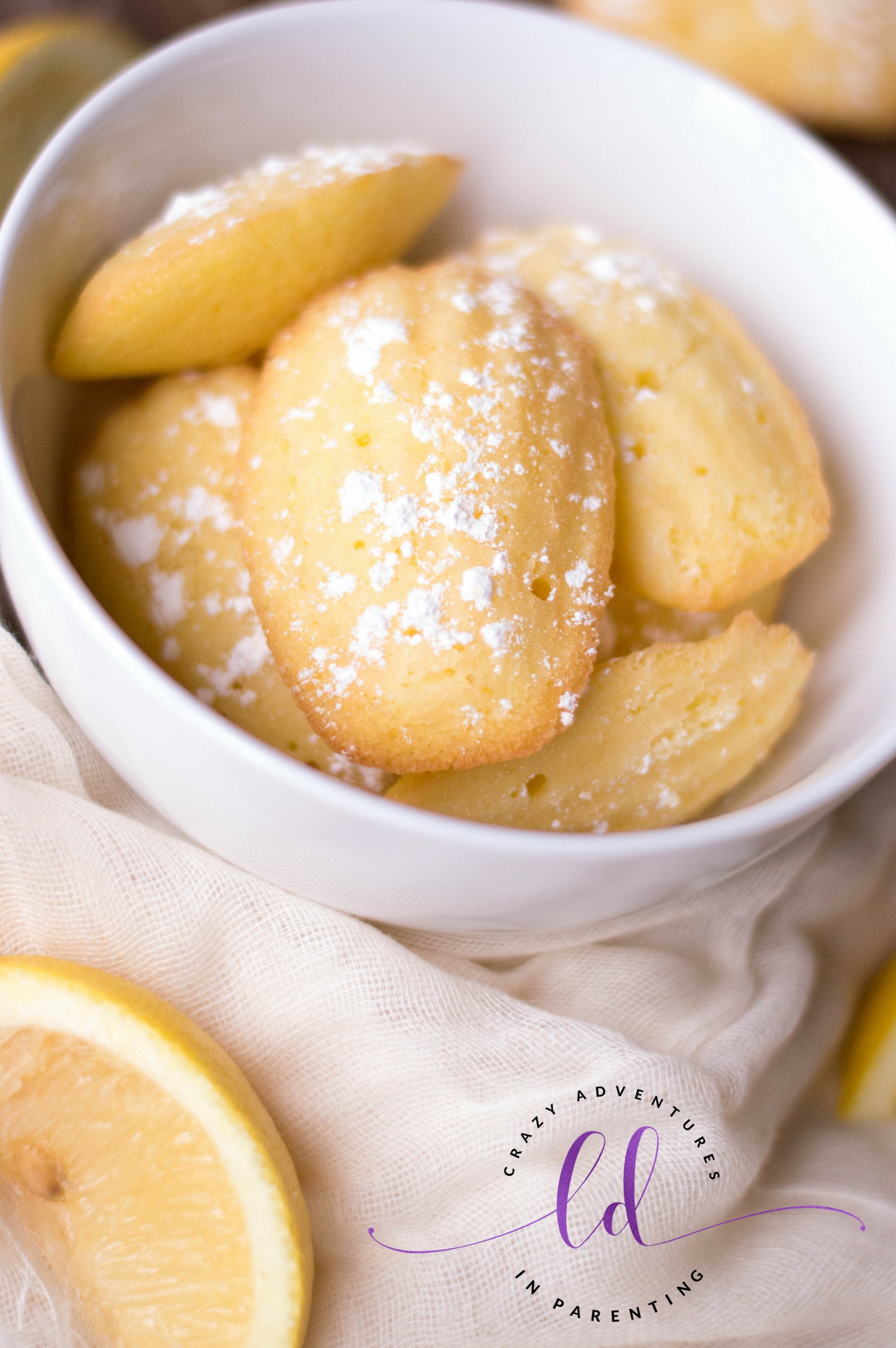 Such gorgeousness! Little bowl of lemony deliciousness with these lemon madeleines, don't you think?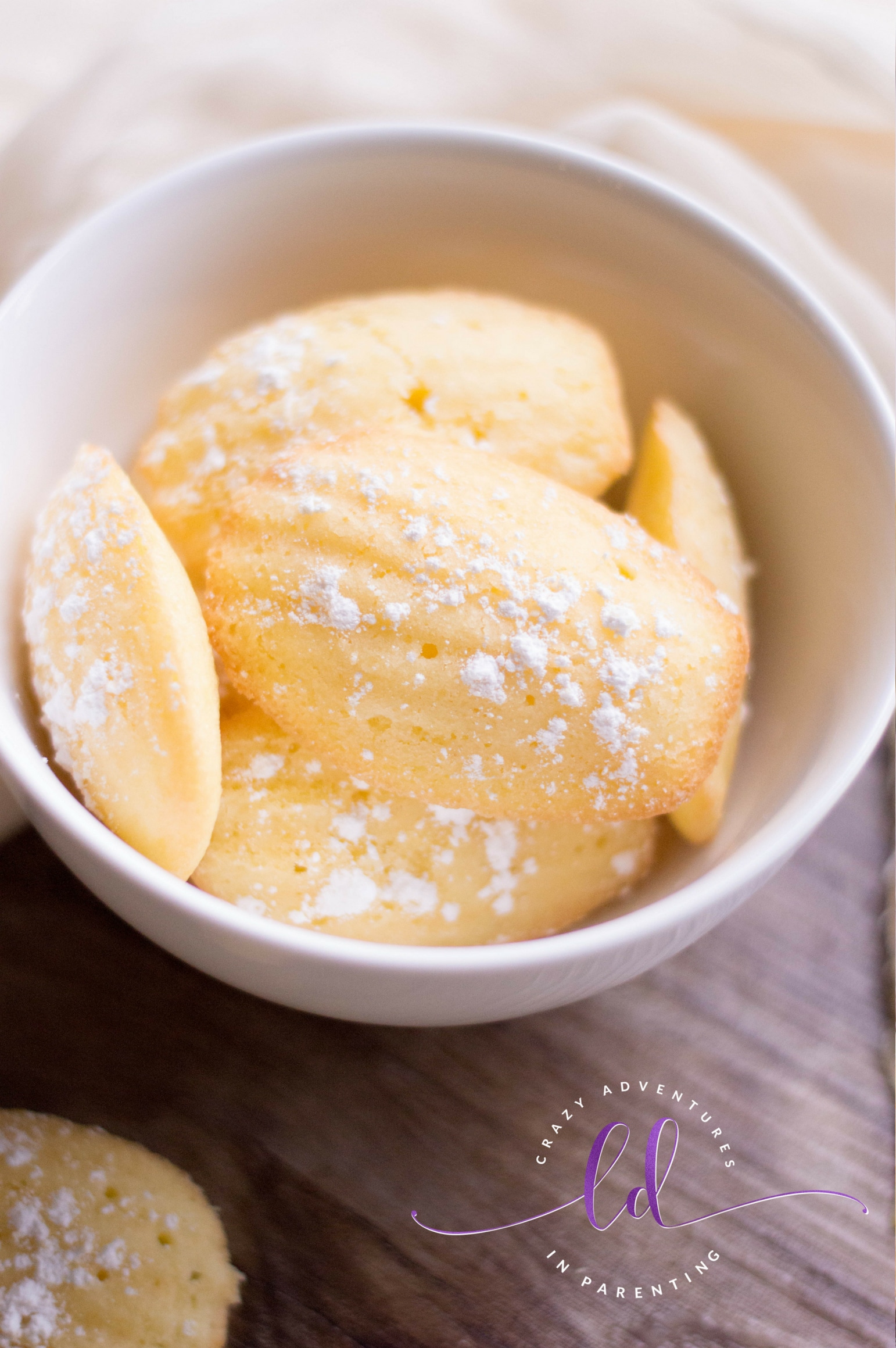 Get the Printable Recipe for Lemon Madeleines
If you love this easy Lemon Madeleines recipe as much as we do, please leave me a 5-star review below and help me share this recipe on Facebook and Pinterest! If you do make the recipe, I hope you'll share that you tried it on Pinterest! I love it SO MUCH when readers share their feedback! 🙂

CRAVING MORE CRAFTS AND DELICIOUS RECIPES? Subscribe to my newsletter and follow along on Pinterest, Facebook, YouTube, and Instagram for all the latest updates!
Sign up below to receive my newsletter filled with delicious recipes, fun crafts, and family adventures straight into your inbox: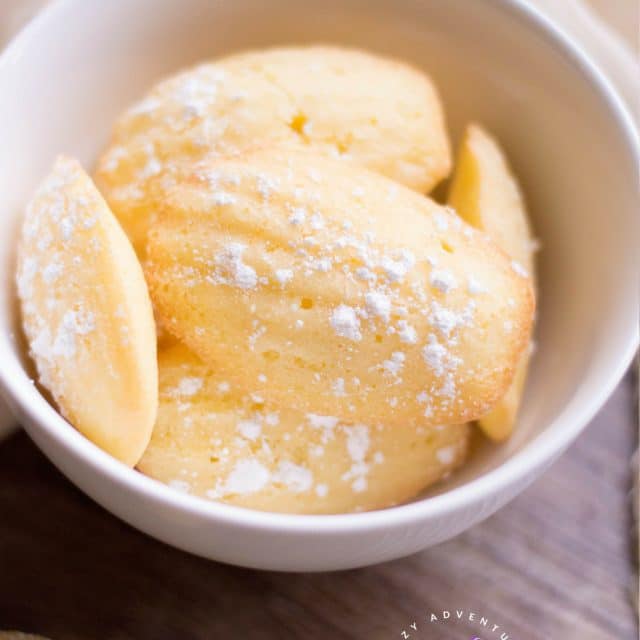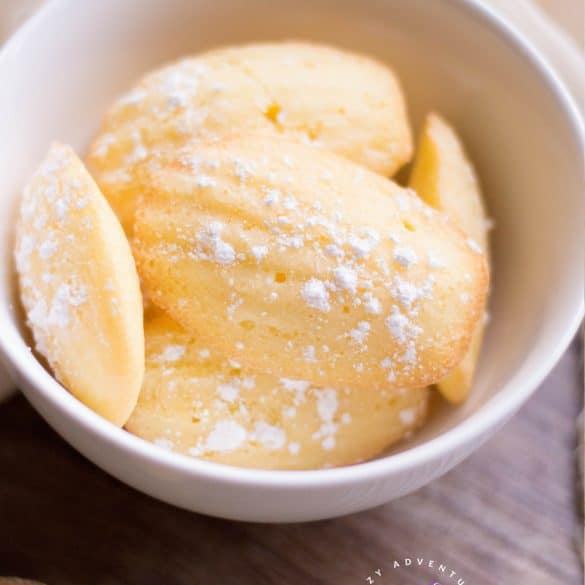 Lemon Madeleines Recipe
This Lemon Madeleines recipe is a gorgeous recipe that can be created easily when entertaining. It citrusy flavor tastes delicious paired with tea!
Print
Pin
Rate
Instructions
Preheat oven to 375 degrees F and coat a

madeleine pan

with butter then sprinkle each section with flour. Set aside.

In a medium bowl, sift together flour, baking powder and salt.

Using a stand or electric mixer, beat eggs and sugar until creamy. Add lemon juice and lemon zest and continue mixing.

Melt your stick of butter and slowly mix into your wet ingredients until thoroughly combined.

Fold in dry ingredients and allow for the batter to rest for about 30 minutes (I suggest putting a cloth on top).

Fill the molds of your

madeleine pan

about ¾ of the way and tap to ensure no air bubbles form.

Bake for about 8 to 10 minutes or until edges become golden brown.

Sprinkle with confectioners' sugar before serving.