Looking for easy dinner ideas for your family for those busy weeknights? Check out Tyson® Frozen Dinner Kits! We purchased one of the new dinner kits from Albertsons, prepared it, and it was flavorful and delicious! Check it out!
This is a sponsored post written by me on behalf of Tyson Foods, Inc. All opinions are entirely my own.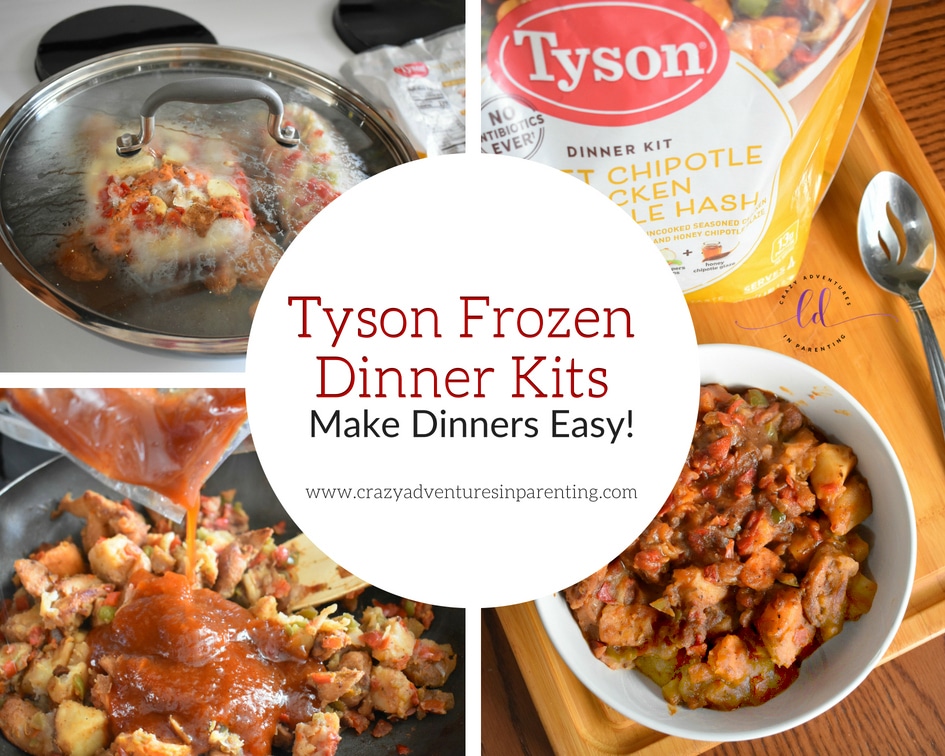 As a busy work-at-home mom, anything I can do to make weeknight dinners easier, I'm going to do it. I'm going to try ALL THE THINGS to help make it easier to put food on the table for my family. Grocery delivery? Heck yeah. One pot meals? That's the stuff, baby. Now Tyson Foods, Inc. has come up with brilliant idea for us busy parents to streamline dinner preparation with Tyson® Frozen Dinner Kits, friends! Yes! The first dinner kit I purchased from Albertsons? The Tyson Frozen Dinner Kit – Sweet Chipotle Chicken & Vegetable Hash!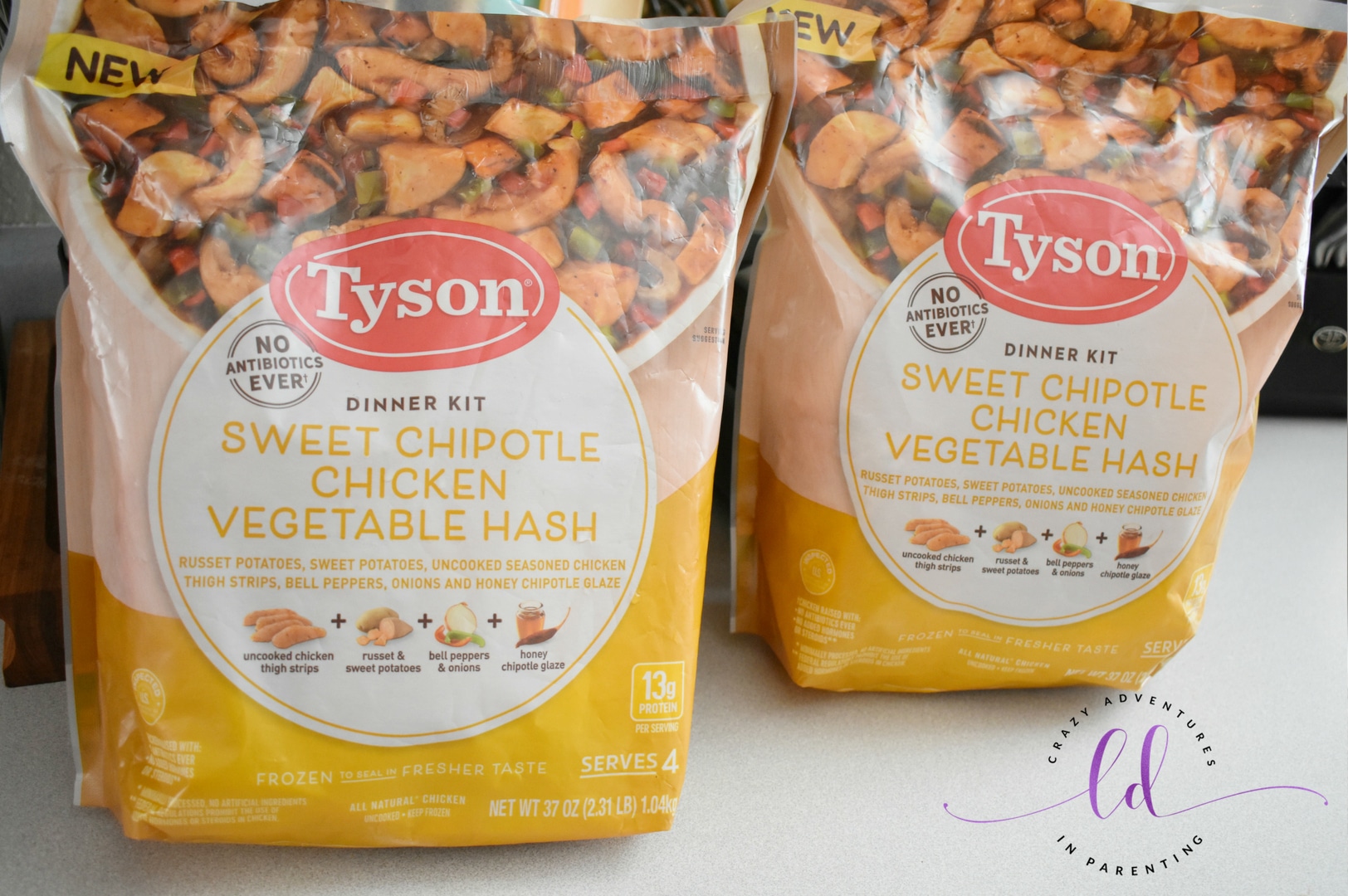 One look at this Tyson Frozen Dinner Kit – Sweet Chipotle Chicken & Vegetable Hash and I knew I was in for something really special. Everything you need is right there in the dinner kit bag! Take a look!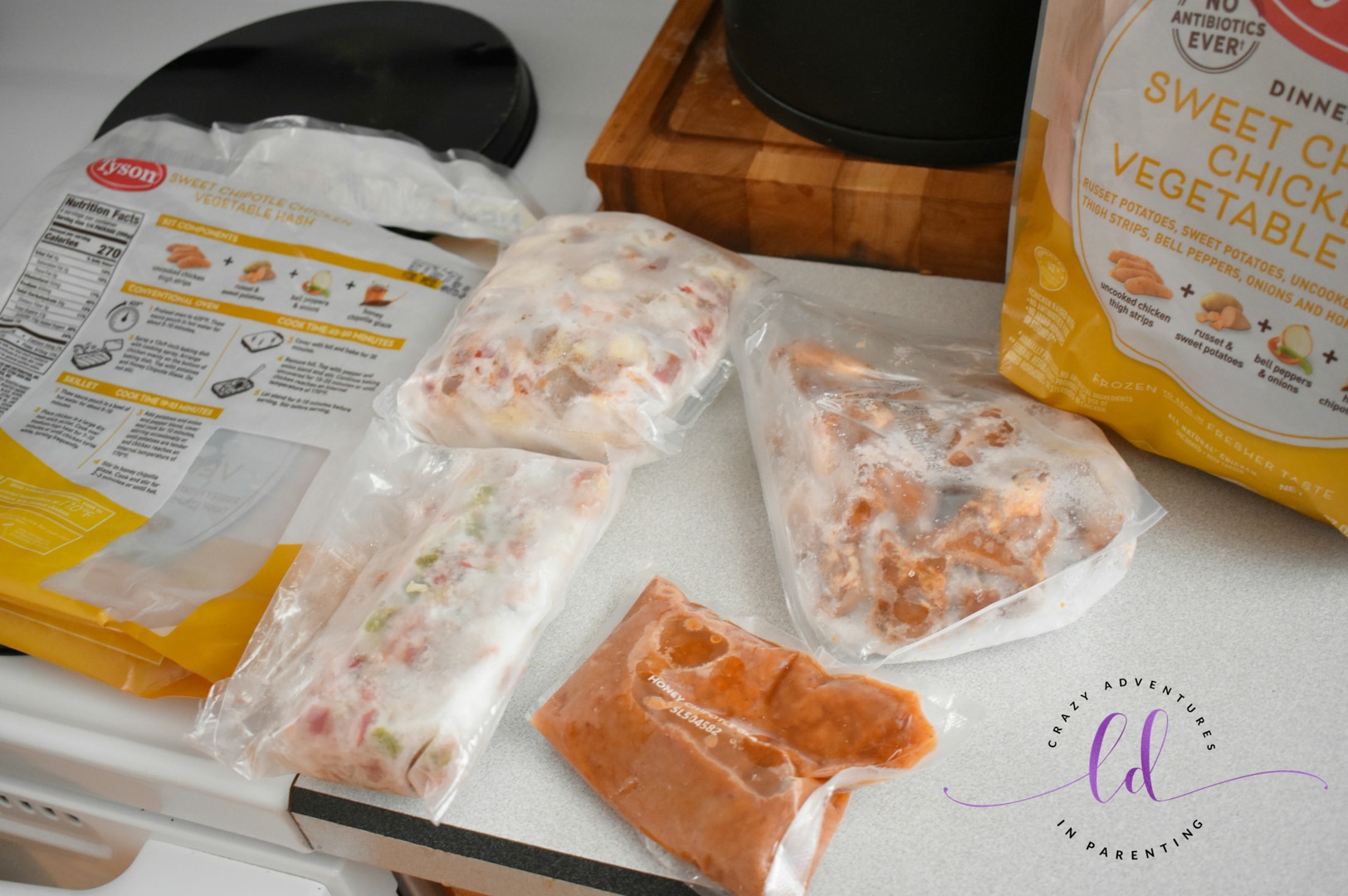 The instructions are pretty clear, too. You can bake this dish in a baking pan for a one pan meal, or you can sauté everything in a large skillet with the lid. All the deliciousness is already inside the kit; you need NOTHING ELSE but what's in the bag!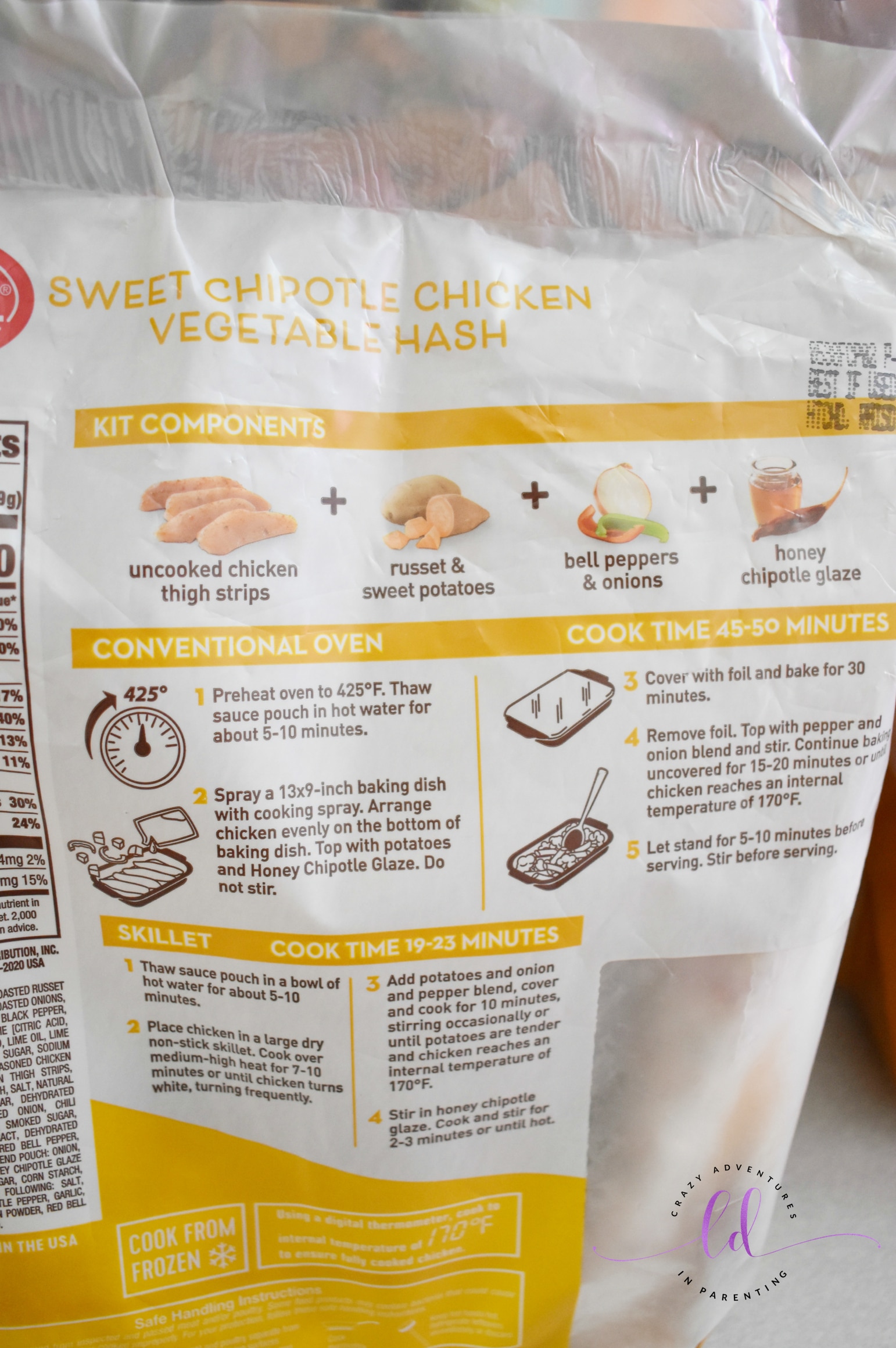 And, wait, what is this? What does this say right there? Ohhhh, now I'm really in love with this dinner kit. There is no need to thaw the ingredients to cook them?! You can cook this dinner kit right from frozen! Wahooo!!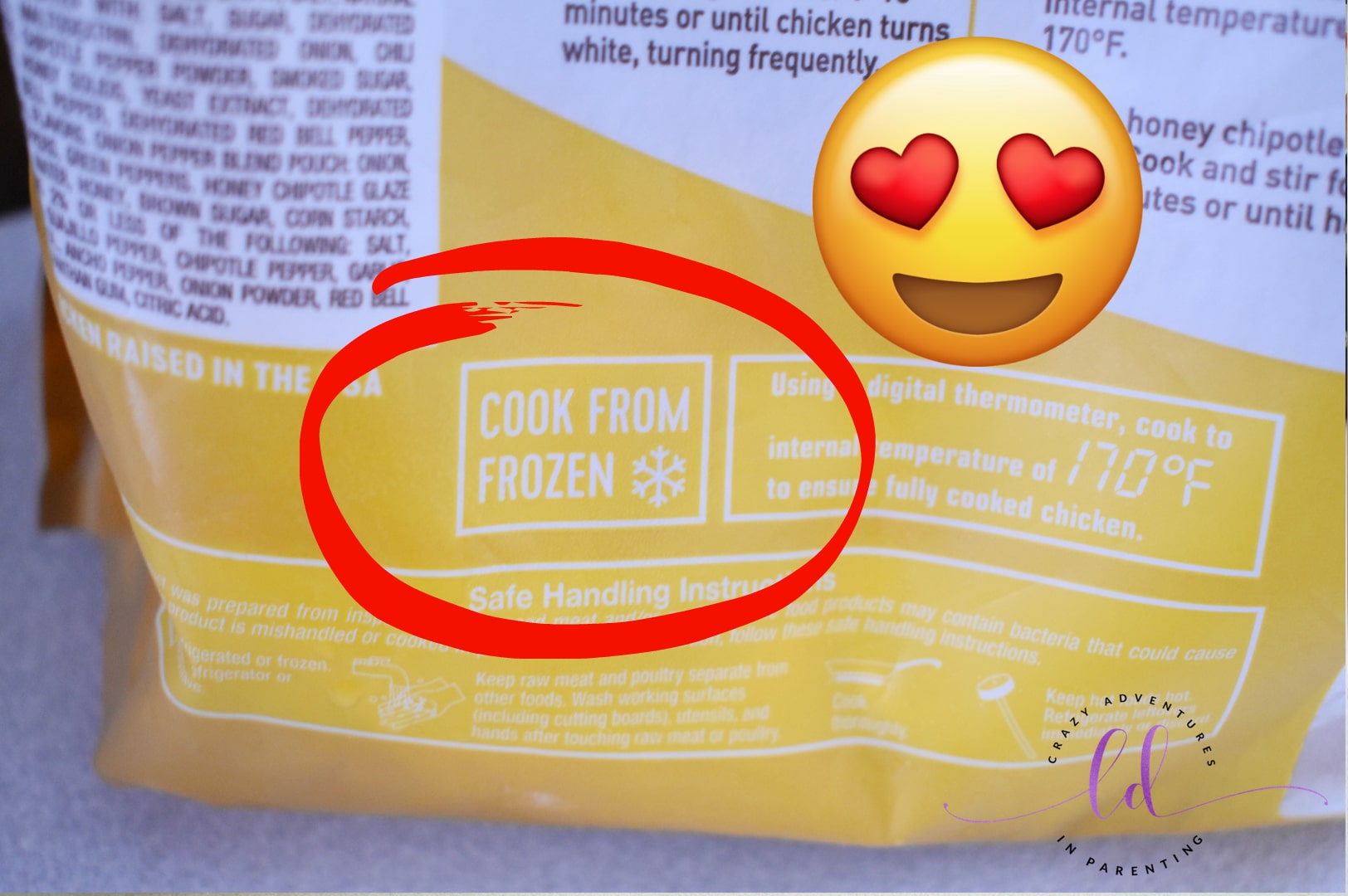 How to Make Easy Dinners with Tyson Frozen Dinner Kits
I'm already a huge fan of Tyson products because Tyson all-natural* chicken is raised with "No Antibiotics Ever" and that's a HUGE deal for me. Plus, these kits have premium ingredients and are made pre-portioned, prepped, and ready to go. Because the ingredients are packaged separately, it's easy to open from frozen and cook!
*Minimally processed. No artificial ingredients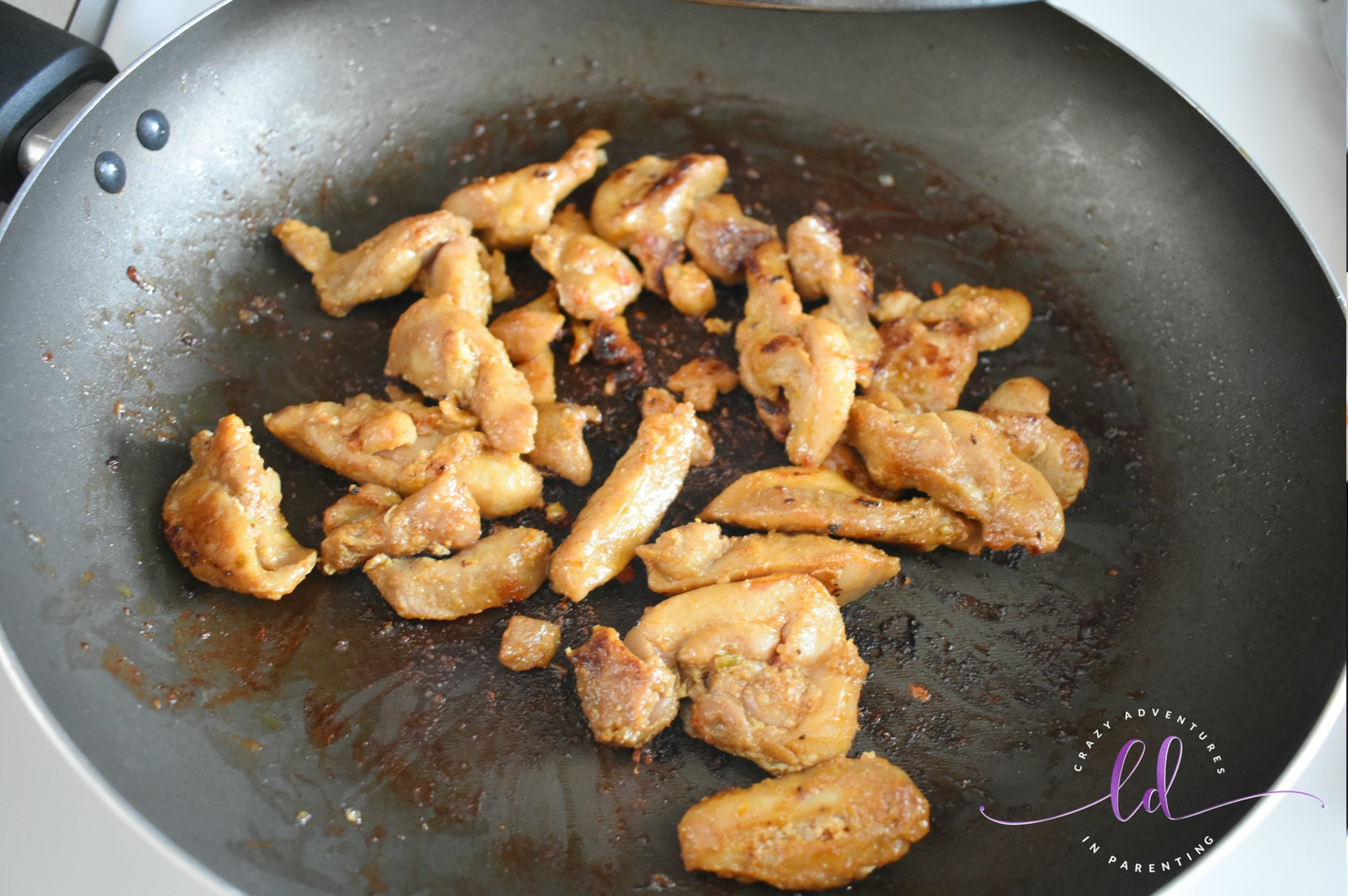 Within minutes, the chicken thigh pieces were sautéed and the remaining frozen ingredients were opened from their individual baggies and ready to be added to the pot too. Take a look! It's just that easy!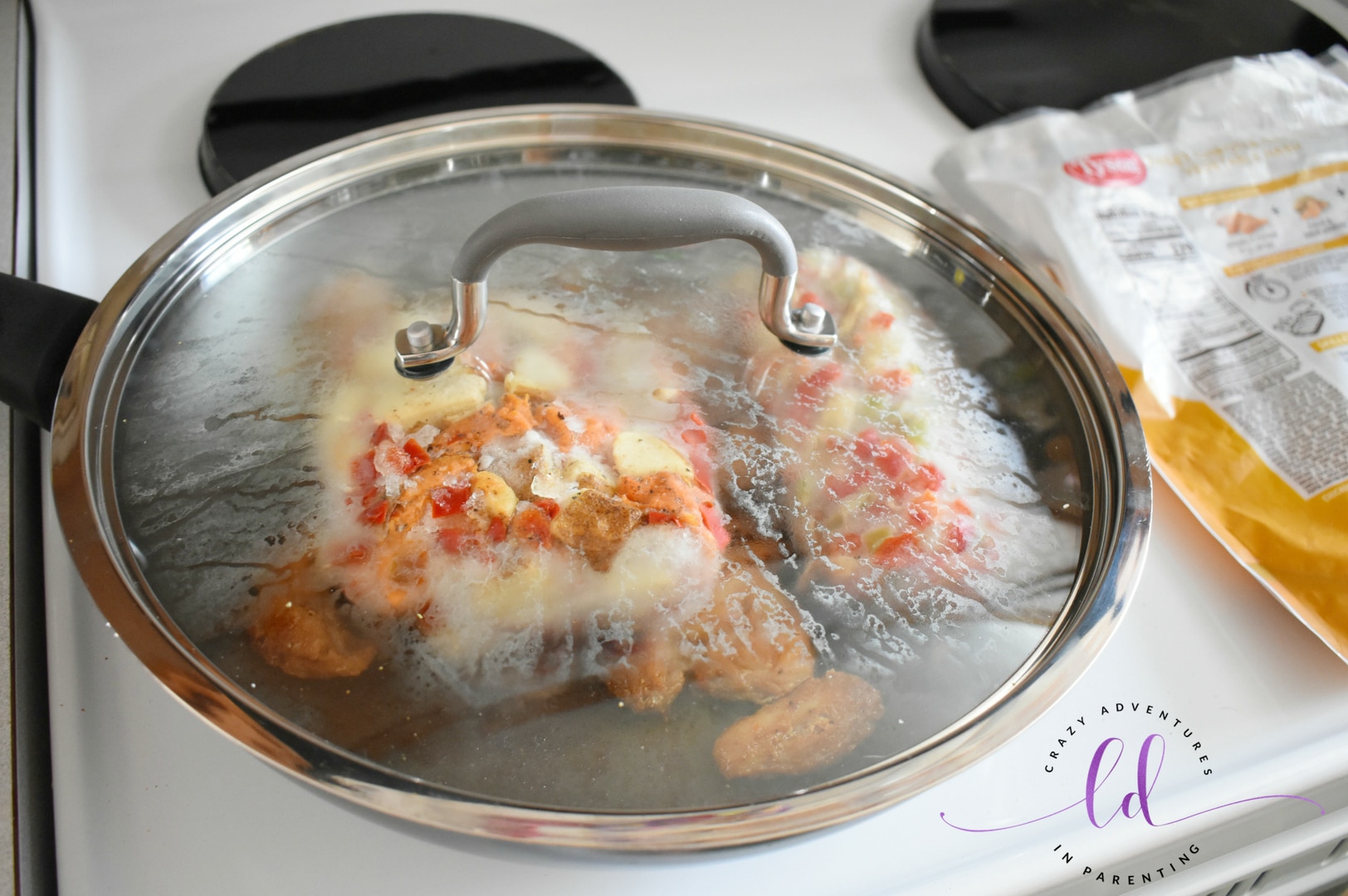 You just can't beat that! Sooo convenient when my hair's already on fire with eleventy-billion kids and deadlines looming with work, making me pressed for time to get a delicious meal on the table. This dinner couldn't have been easier for me as a busy mom, I even had a few kid helpers to help me stir, too!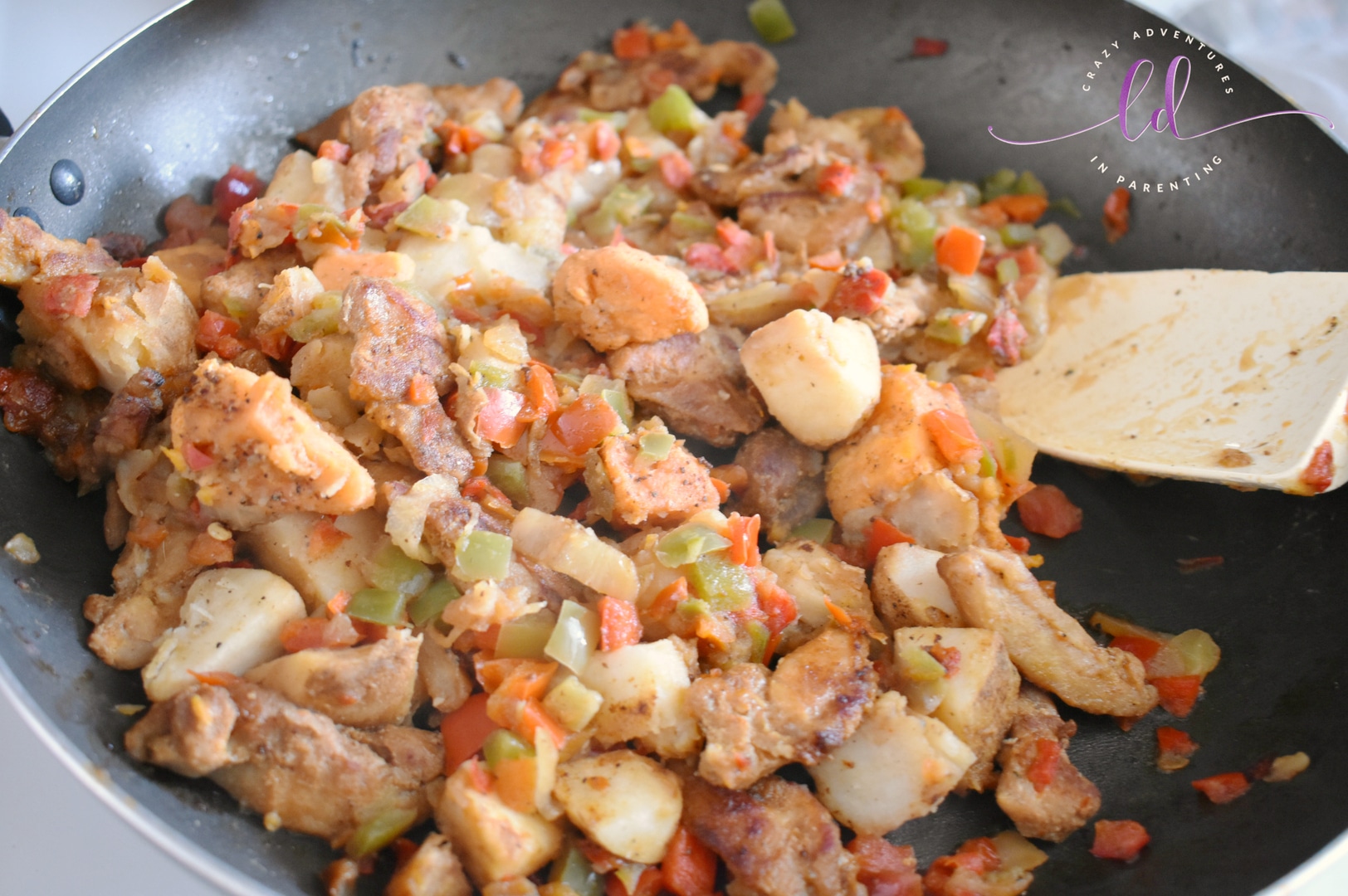 Especially when adding the honey chipotle sauce, man, I had helpers all in the kitchen ready and waiting for this feast and willing to help me get it to the table. But can we talk about this sauce for a second? I, like, need it in my life all the time! (Dear Tyson Foods, Inc., this sauce makes me want to dip ALL THE THINGS! Please bottle this for us. Love, Lisa.)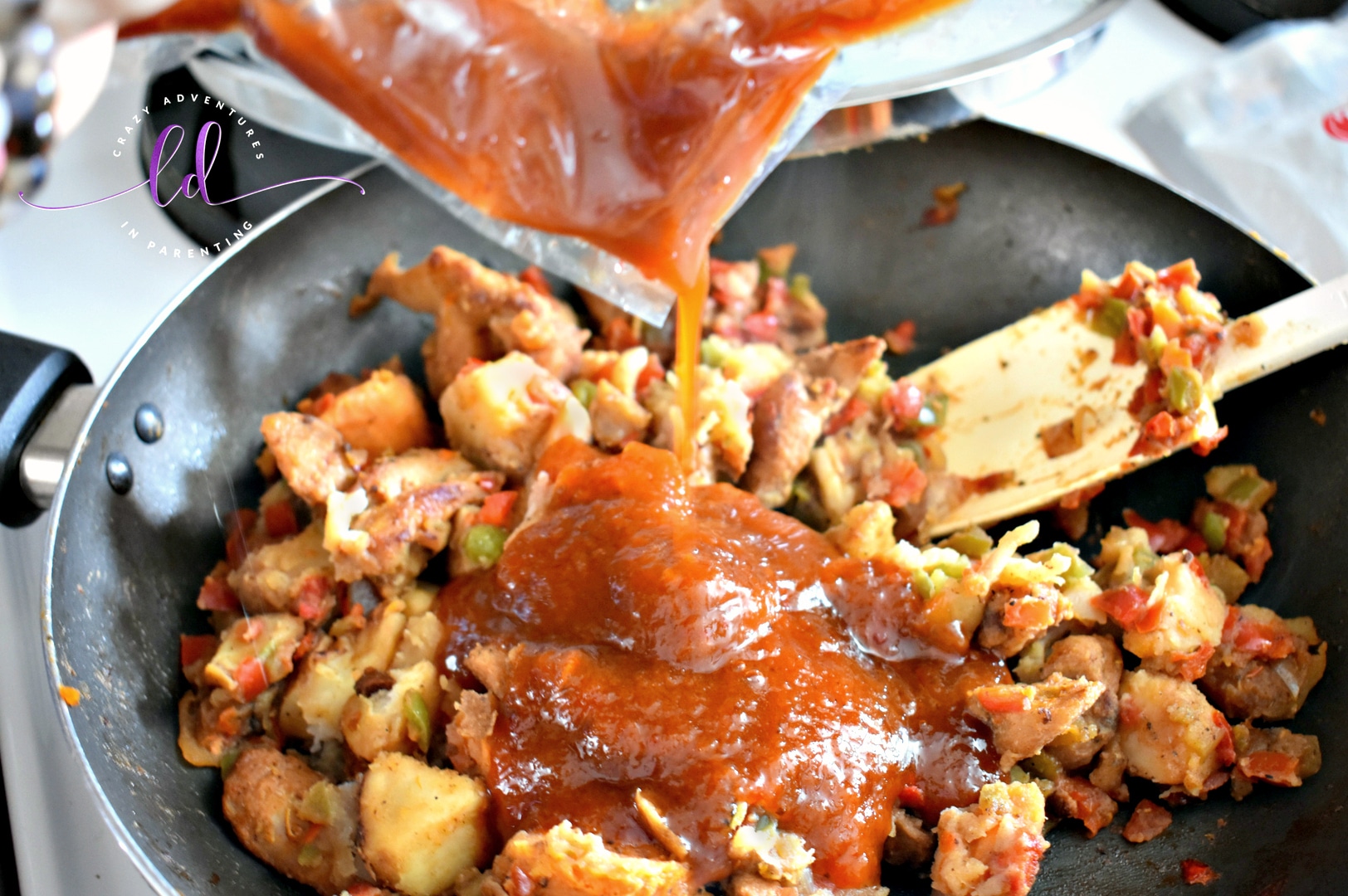 Ohhhh, it is JUST THAT EASY, friends! Look at what I did in less than 30 minutes!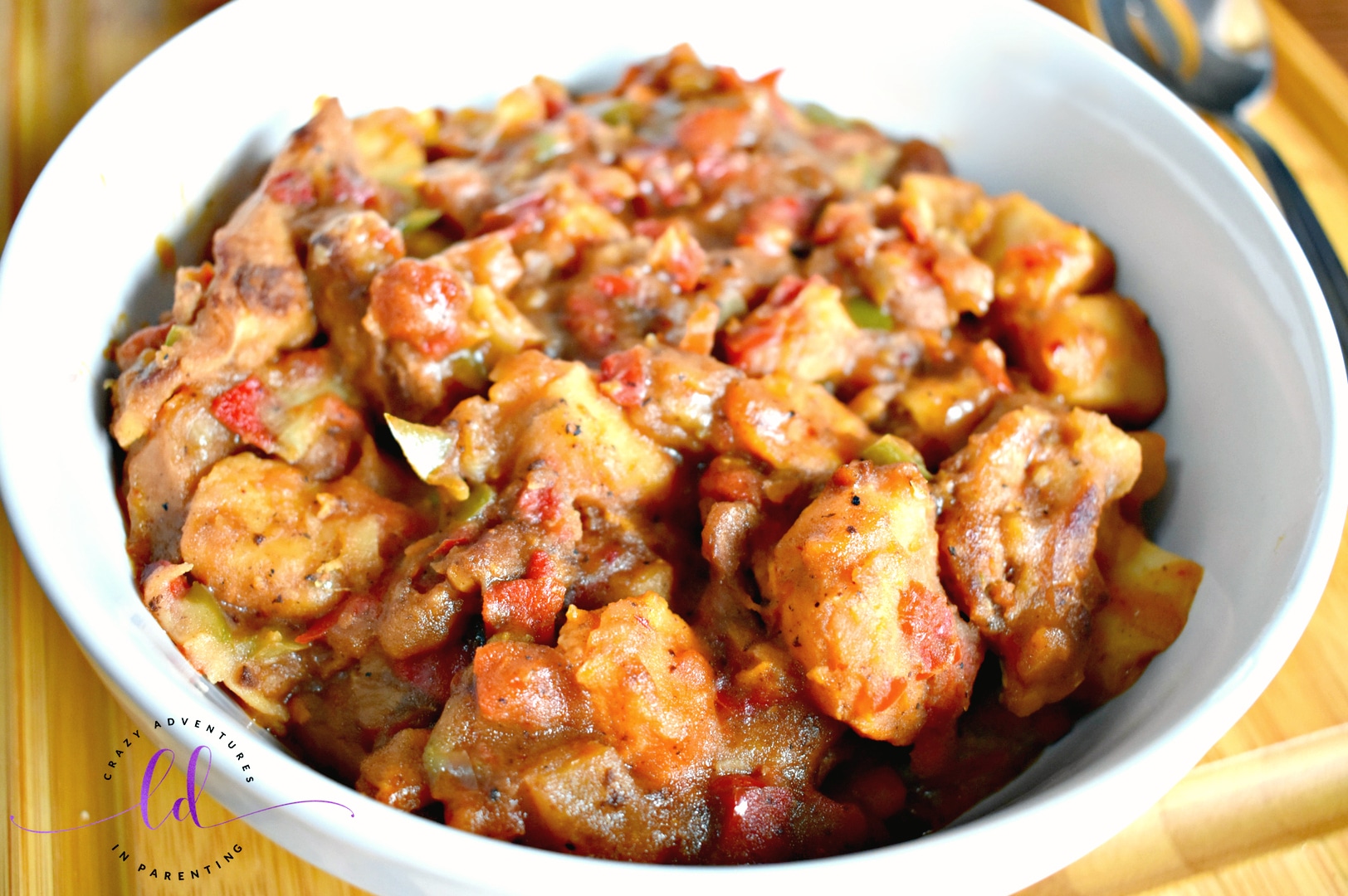 That sauce glazing those gorgeous pieces of chicken, sweet potatoes, and veggies?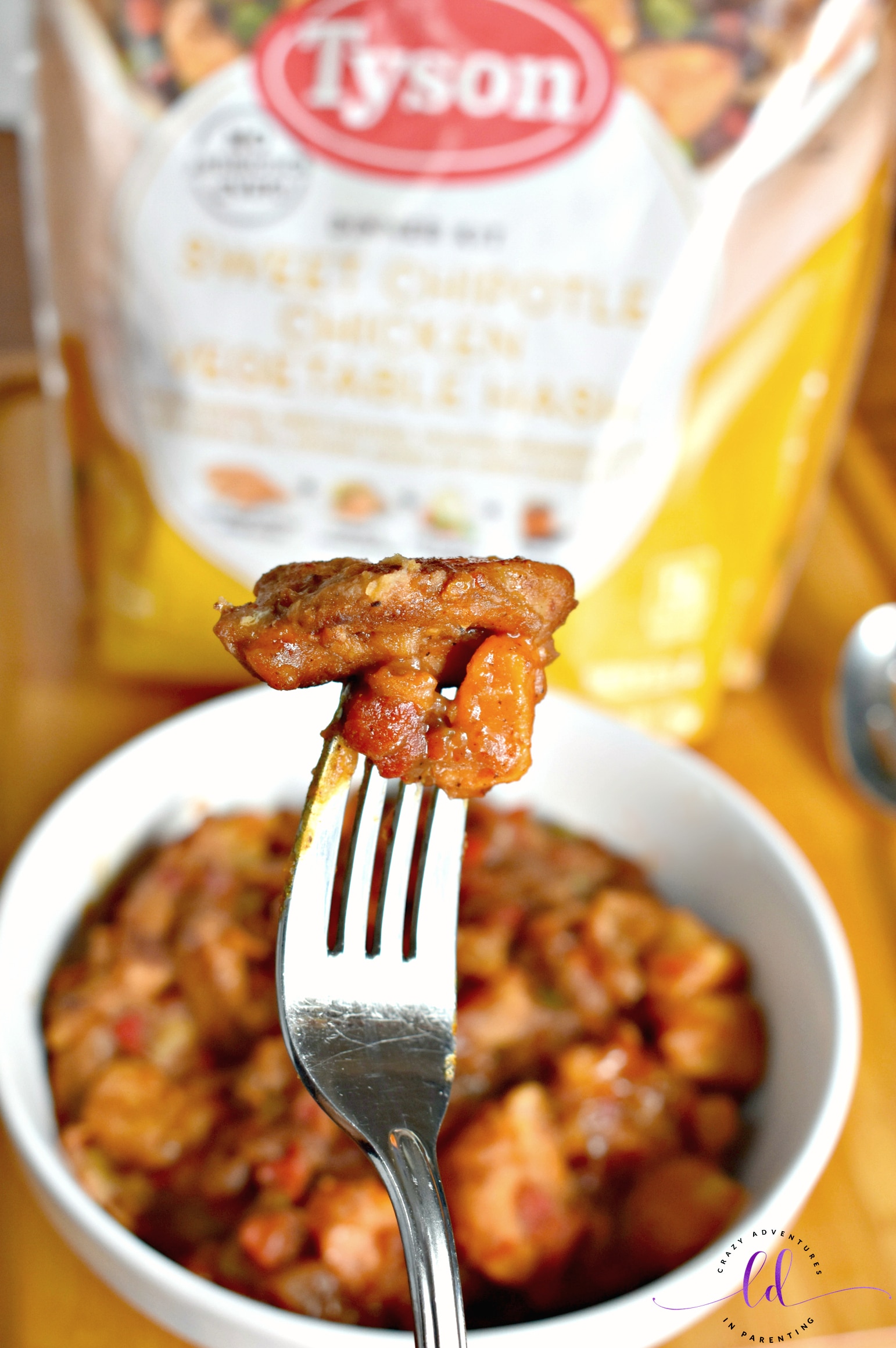 One bite, and I was instantaneously hooked. You really need this Tyson Frozen Dinner Kit in your life, friends.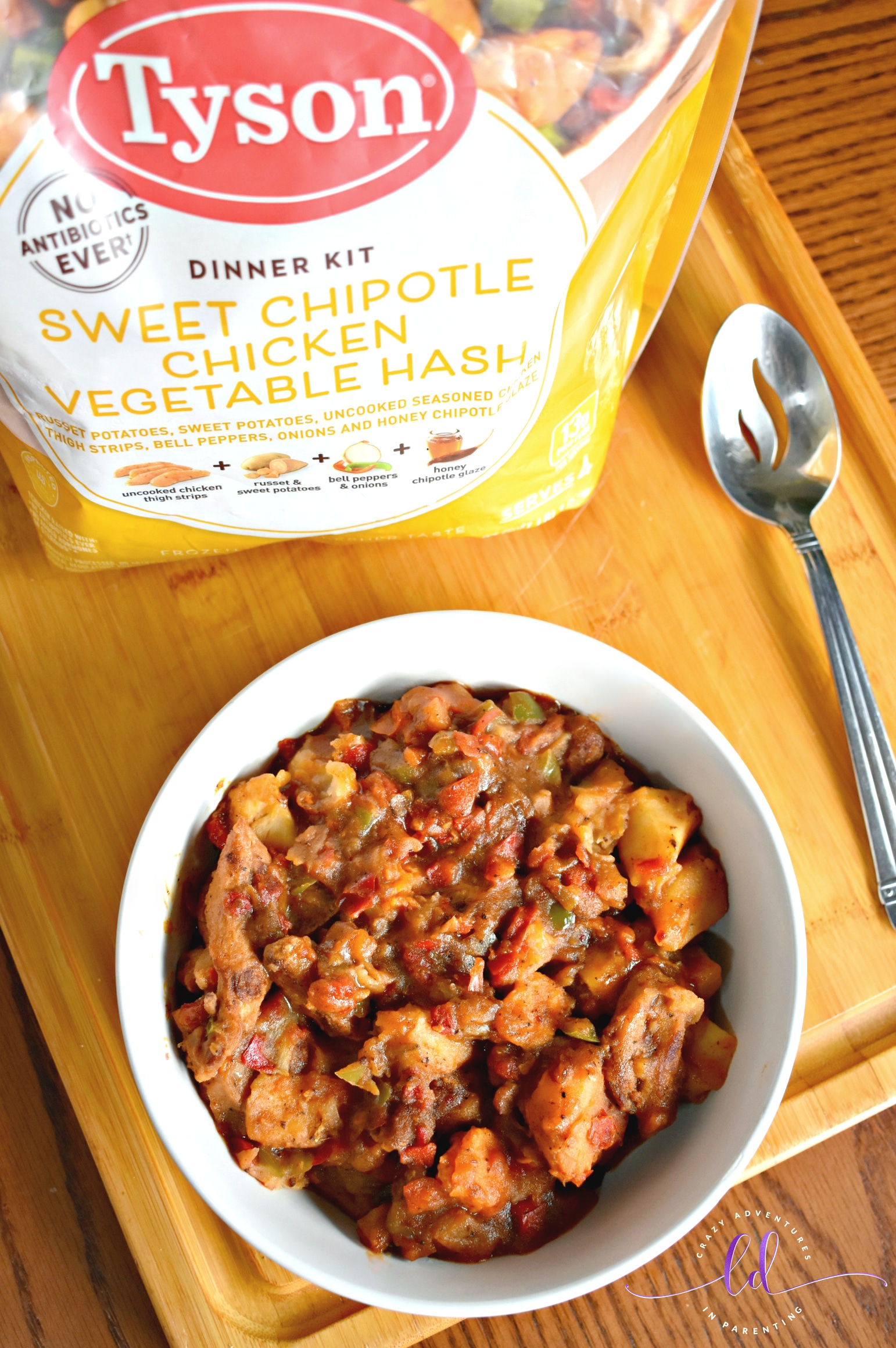 Get ready to make dinner easier and magical for your family with Tyson products at Albertsons. And you can save $2 too with this Albertson's coupon! ($2 off any ONE (1) Tyson Frozen Dinner Kit)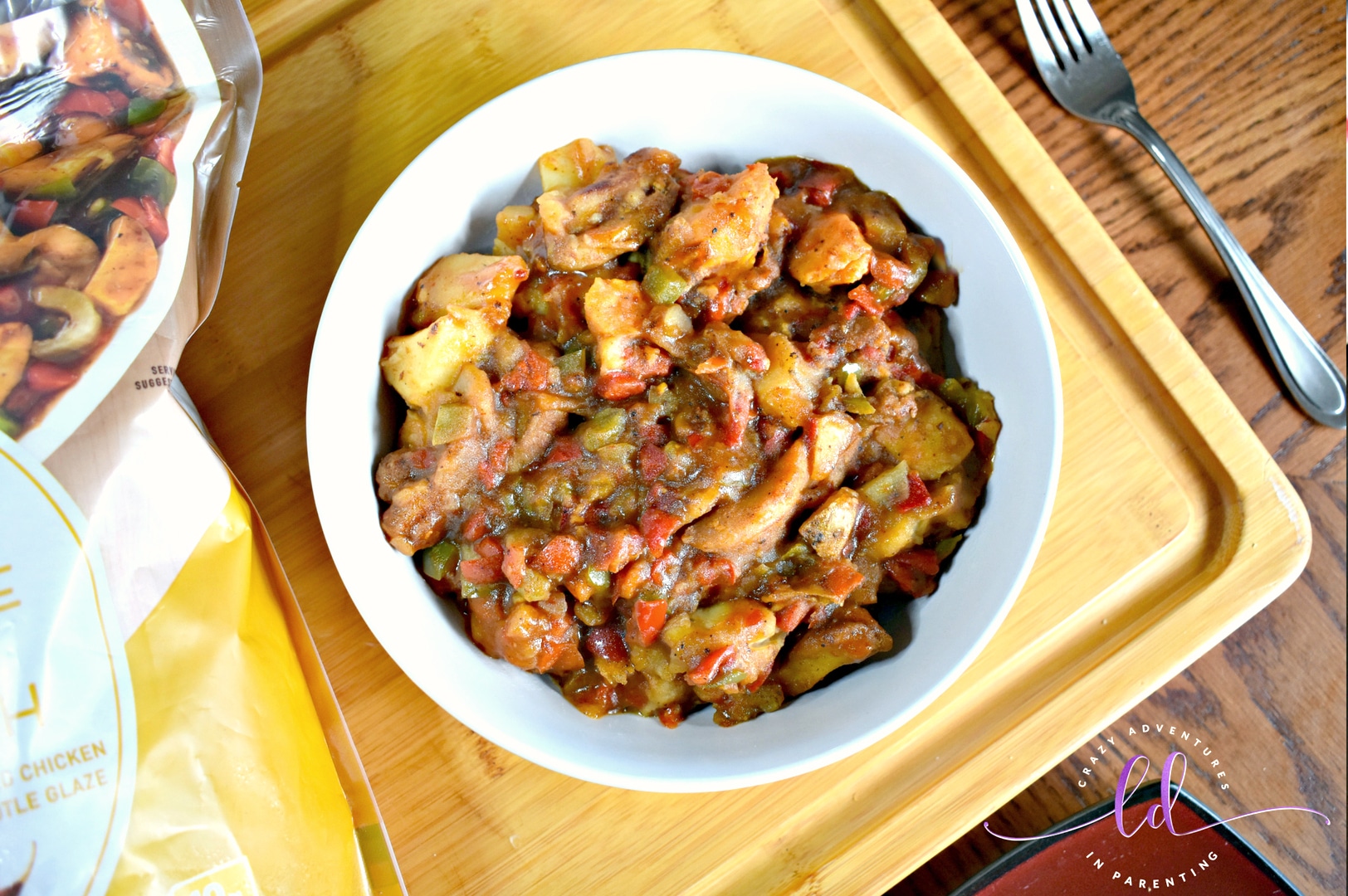 Be sure to check out their other varieties in the freezer aisle! Next on deck for our family? The Tyson Frozen Dinner Kit – Four Cheese Chicken & Broccoli Pasta! Doesn't that sound delicious? I can't wait to try this one next!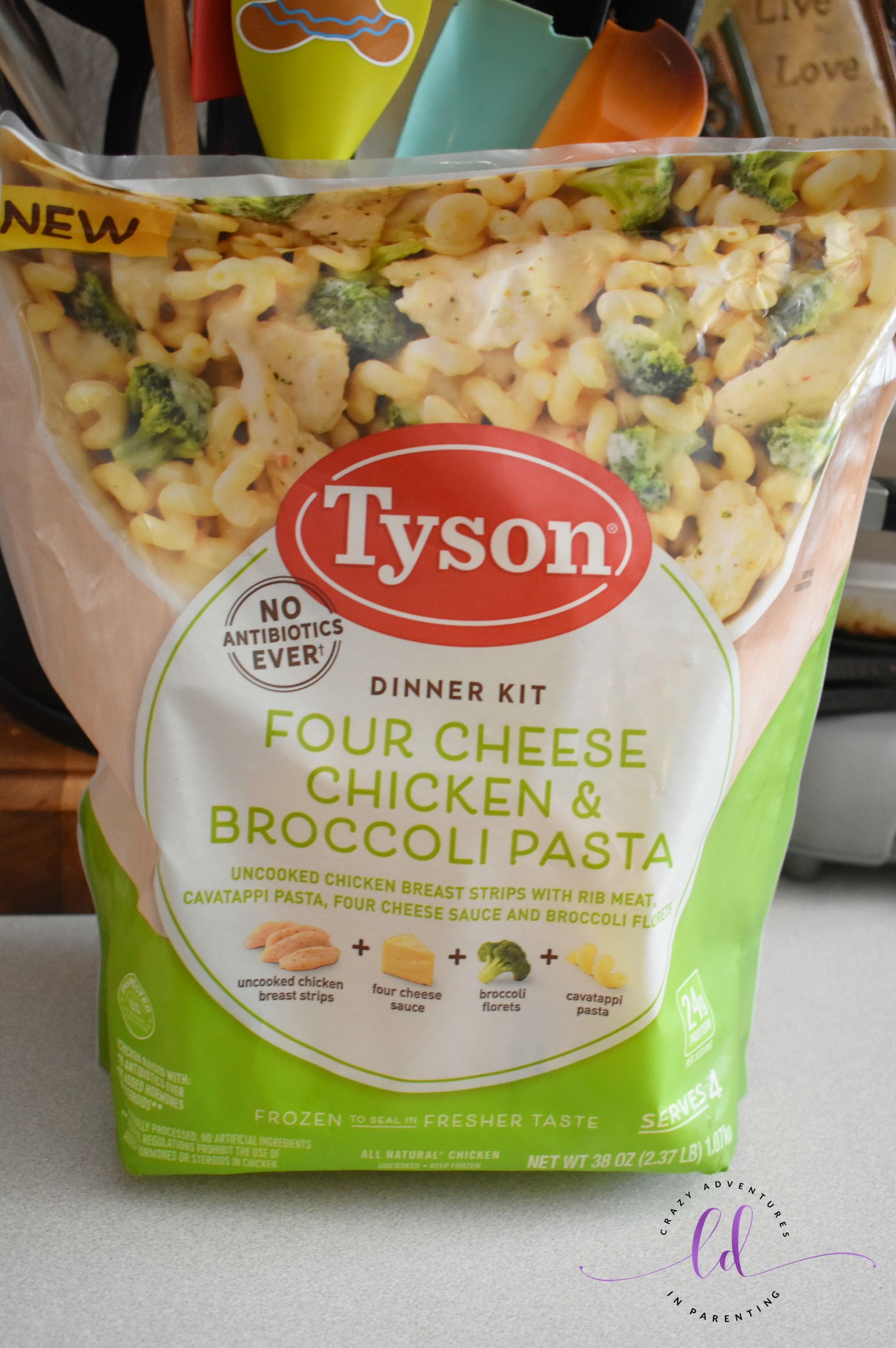 Nothing beats the convenience of picking up a Tyson Frozen Dinner Kit from Albertsons for a quick and delicious weeknight dinner like this!