If you're in the market for a great grain free food for dogs, check out Nature's Recipe® Grain Free Dog Food! Made with real chicken, salmon, or lamb as the #1 ingredient, pick up your grain free dog food at Walmart today!
This post is sponsored by © Nature's Recipe, LLC., all opinions are my own.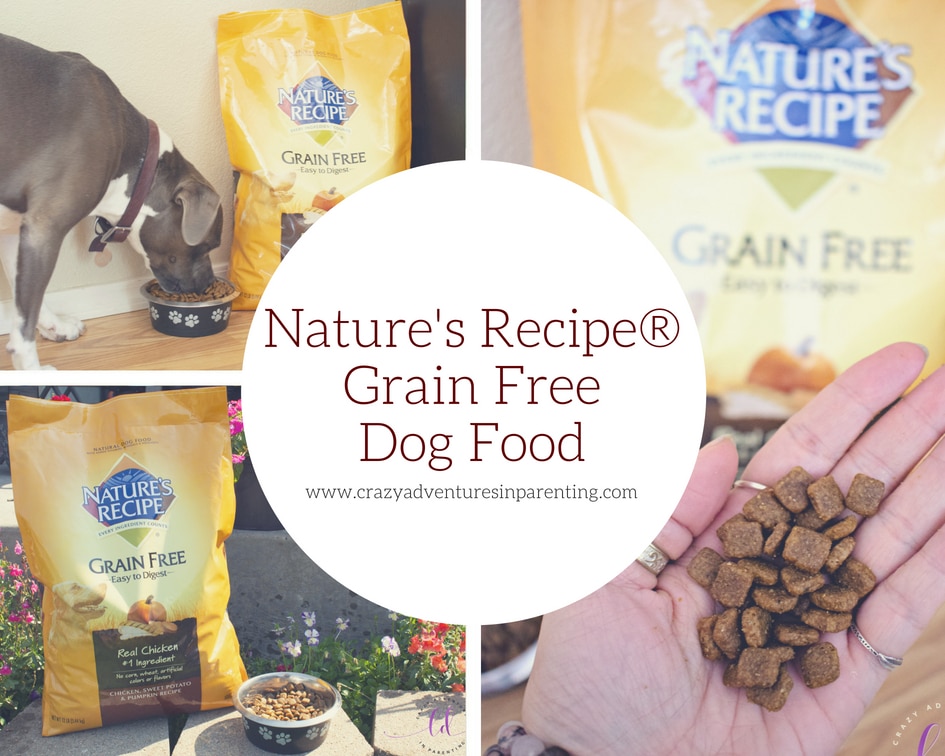 Nature's Recipe® Grain Free Dog Food
You've met our other dog Mystic previously, now you get to meet our other furry family member, Blue! He's a playful Boxer mix who's ready for adventure any day of the week! Chasing bunnies, squirrels, and birds in our backyard are his jam! Hiking with Brian? Playing tug of war with his rope toys? These are also his favorite activities! In fact, he's a champion "announcer" – you got a passerby neighbor or delivery guy you want him to bark at, he's your guy! (Haha!) And don't let him see the top down in the car! He knows what that means and HE IS READY to goooo!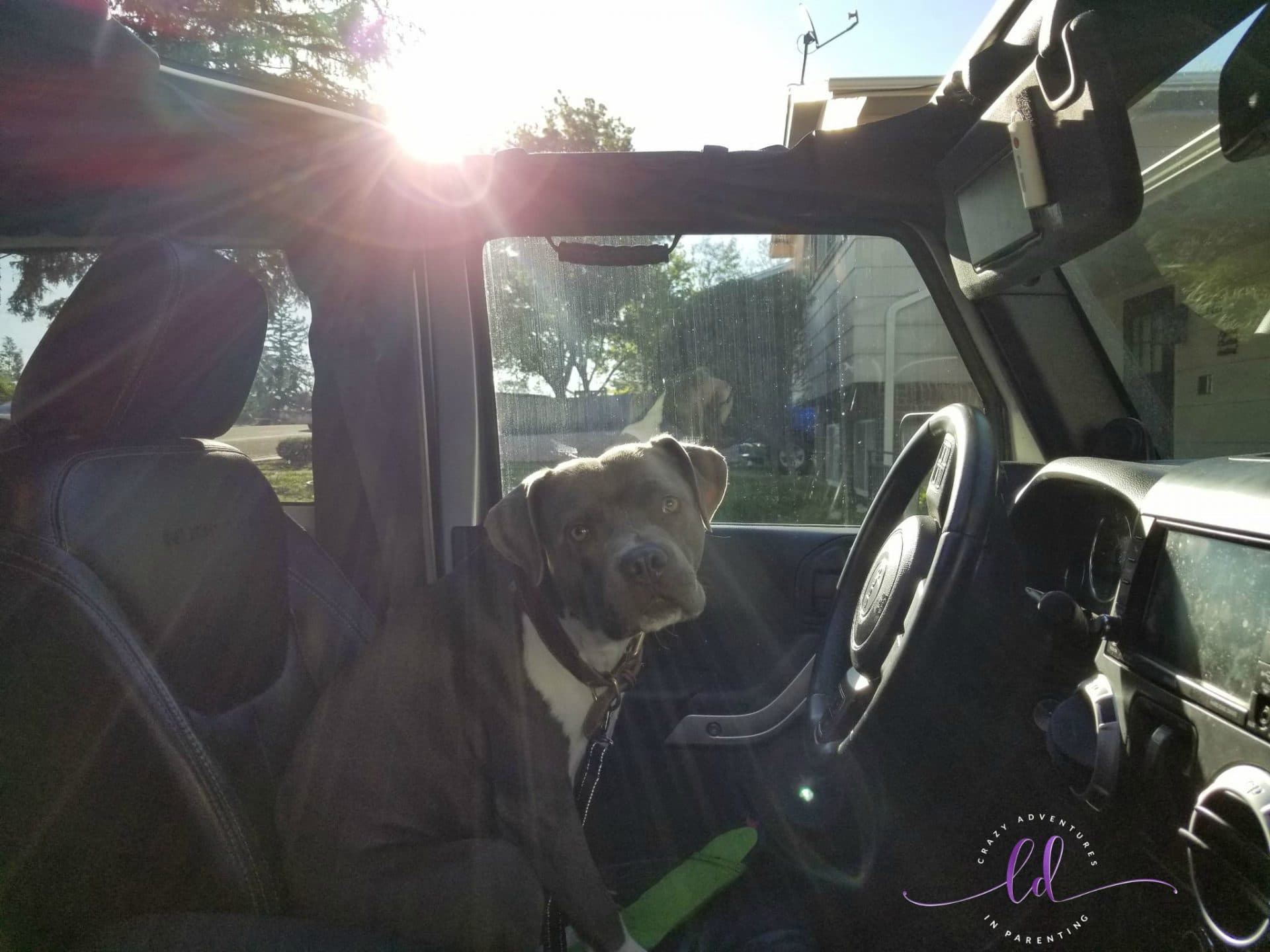 Blue is such an excitable pooch that loooves attention and always wants to play (even when it's bed time… ahem). "Are we going for a walk, dad?" Even when sitting and attempting to wait patiently for the leash to go on his walk, his tail is always wagging. He's 100% ready at all times for playtime, focused attention, and to enjoy the great outdoors here in Colorado (which is such a dog-friendly place as it is)!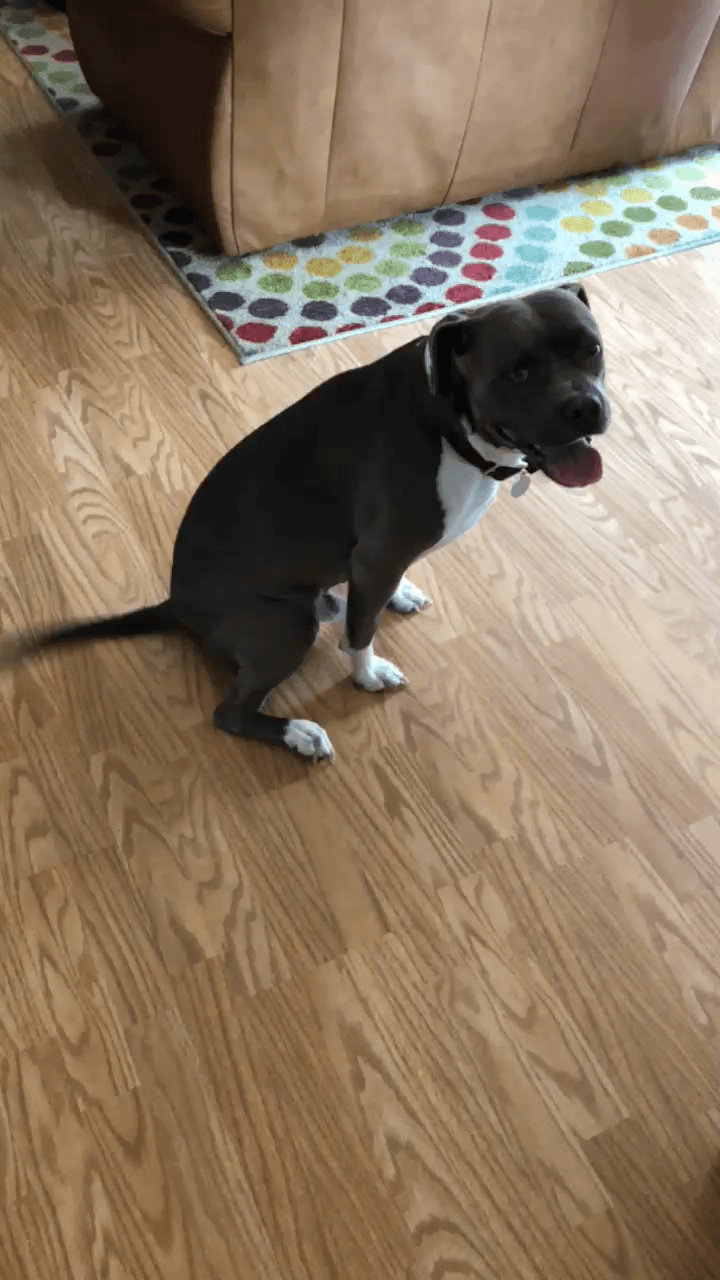 Because he's an active fella, he needs a lot of nutrient-dense food, preferably grain-free as he is grain sensitive. That's why we really love Nature's Recipe Grain Free Dog Food! Going grain free has helped to save him from those god-awful doggy stomach aches while simultaneously saving our poor nostrils from his noxious fumes! (Heh.)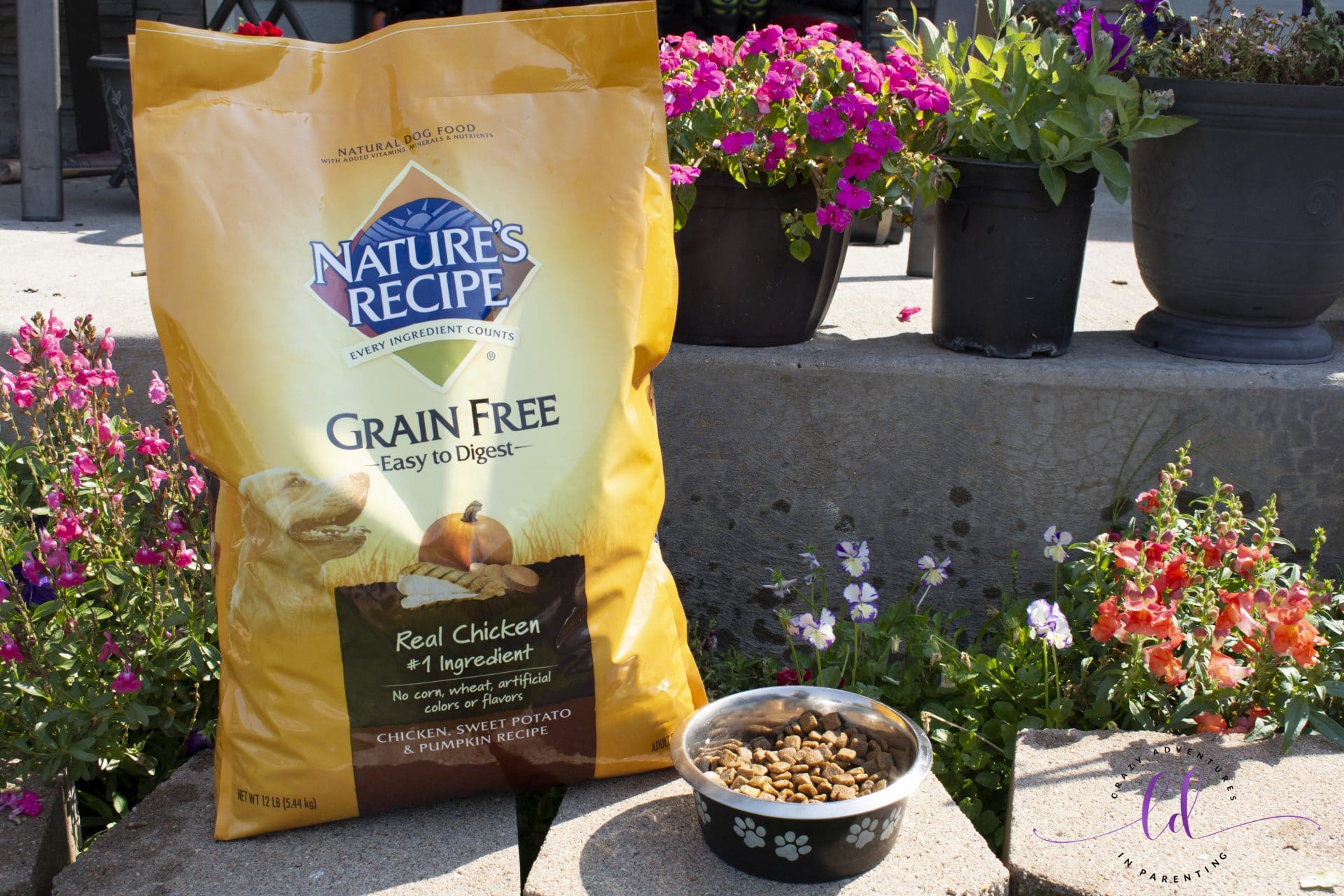 We are huge advocates of feeding our furry family members premium dog food chock-full with real lamb, chicken, or salmon as the #1 ingredient. No fillers for our pups, please! That's why we love Nature's Recipe Grain Free varieties available at Walmart stores everywhere; we prefer no corn, wheat, soy, poultry-by-product meal or artificial flavors or preservatives.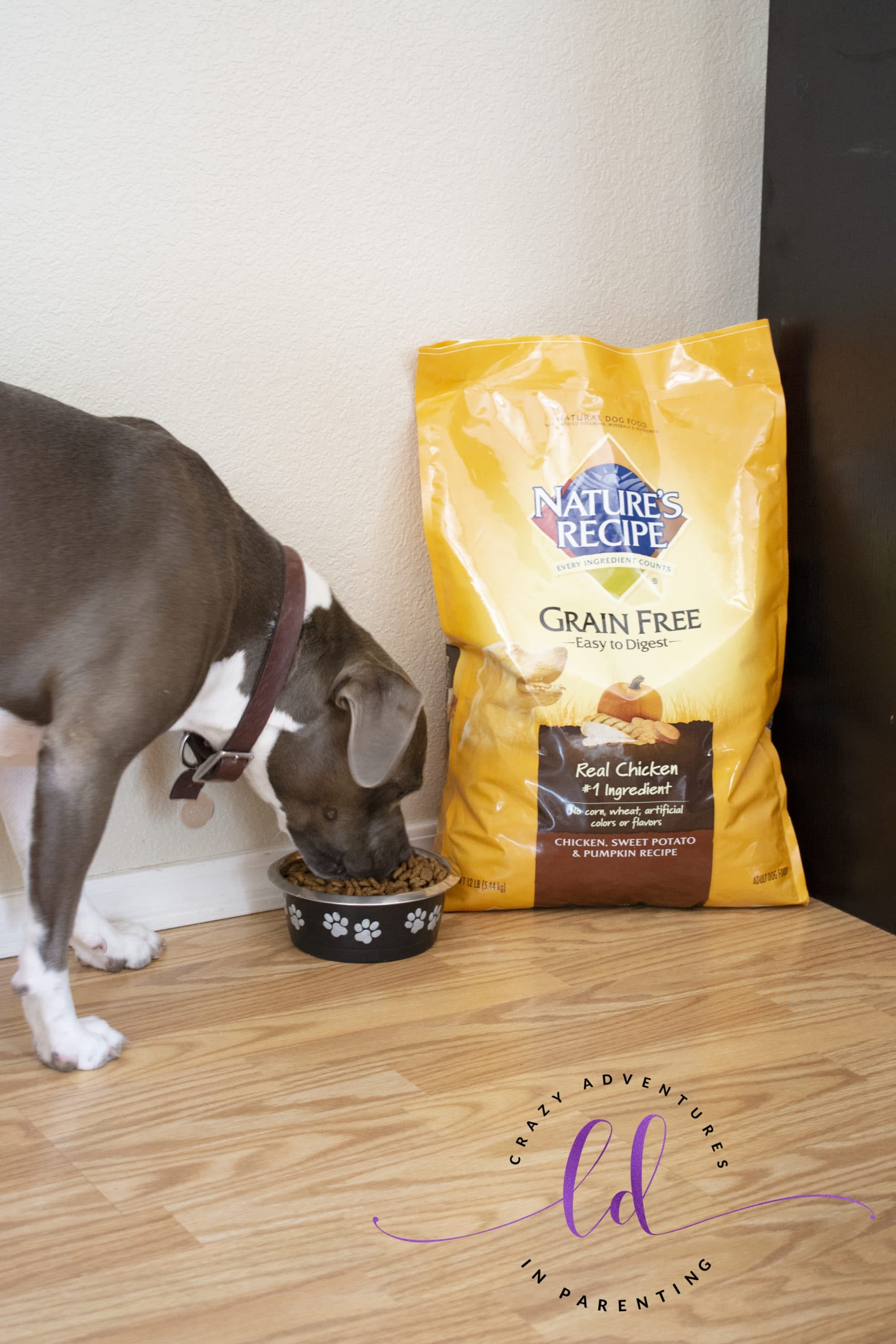 We really appreciate the Nature's Recipe's grain-free formula of dog food for our four-legged friends. It helps provide them with energy from nutrient-dense carbohydrate sources such as sweet potato and pumpkin. This helps to promote easy digestion in dogs with grain sensitivities like Blue has. High quality dry dog food is a must for our boy!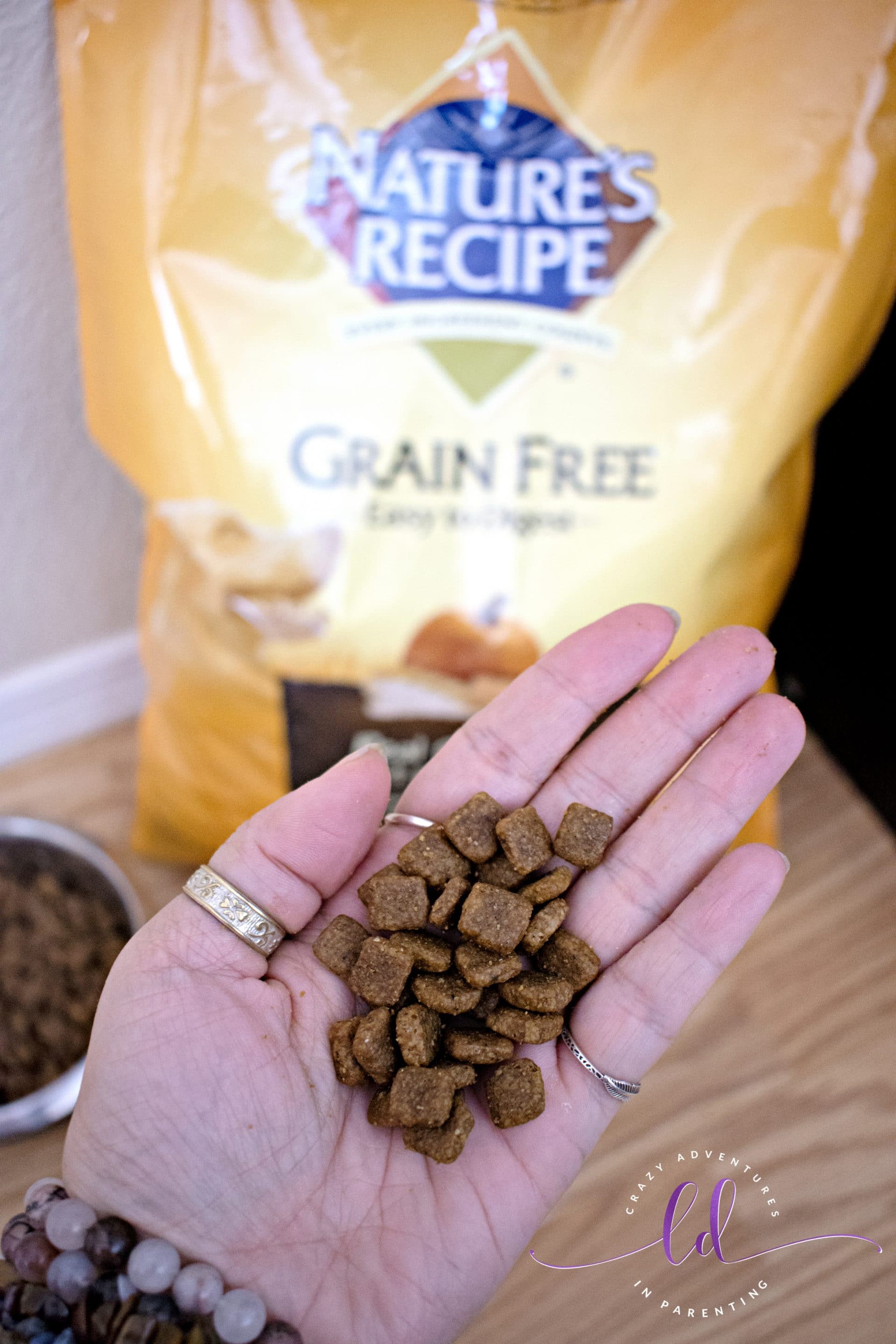 While Blue is considered to be a medium-to-large-sized dog, Nature's Recipe Grain Free dog food is good for dogs of all sizes, like those that are playful little puppies, just like our Mystic is! Small lap dogs or larger companions alike, pets of all shapes and sizes can enjoy the high-quality, easy-to-digest nourishment from this natural, grain-free dog food.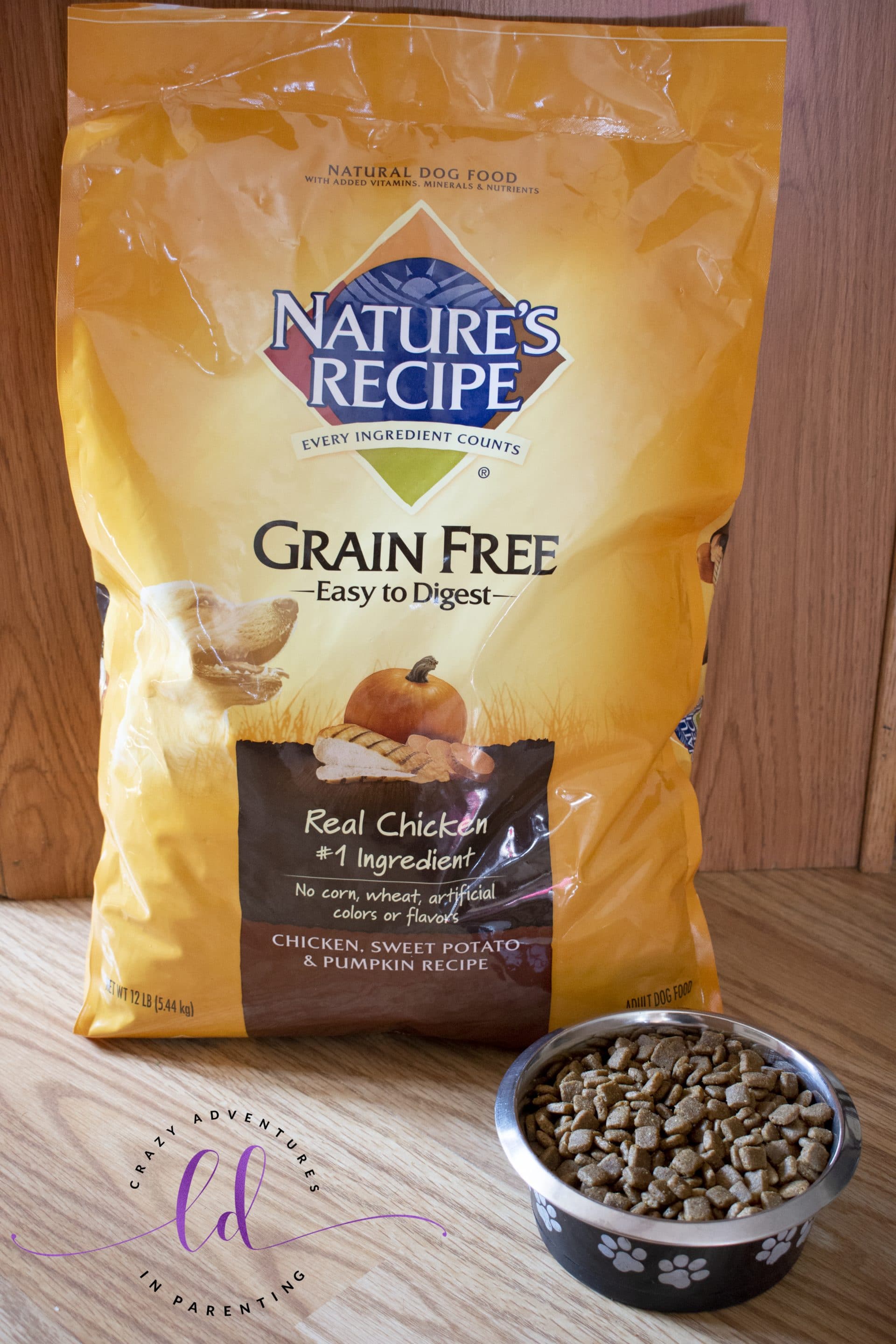 Besides, Nature's Recipe Grain Free dog food helps to "fuel the wag" in our boy! Just look at him and his tail go! He's such a happy pup! Even when eating, that tail is always going. Fuel the wag with Nature's Recipe!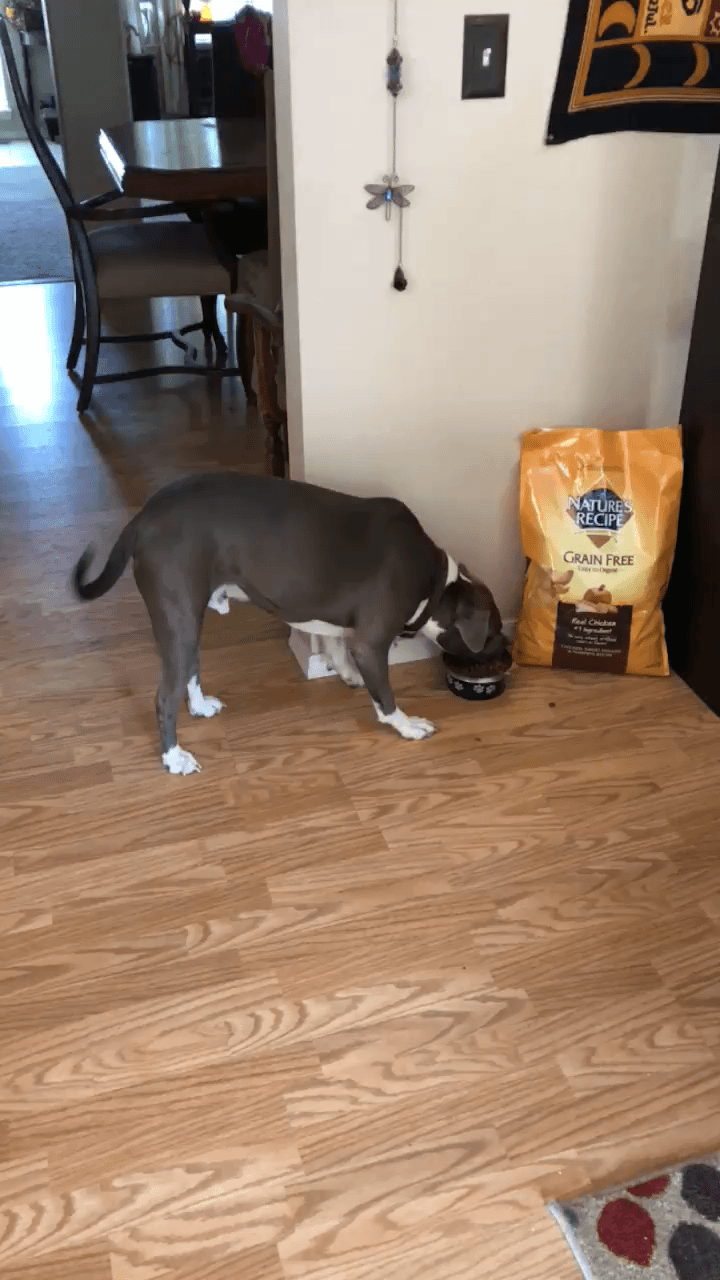 For your fur family members, you want a natural dog food with added vitamins, minerals and nutrients providing the high-quality nutrition needed to fuel your dog's big life. They're active! They do a lot during the day, y'know? Look at him napping happily with our youngest. He's so patient with all of them, even when she's a bit overbearing.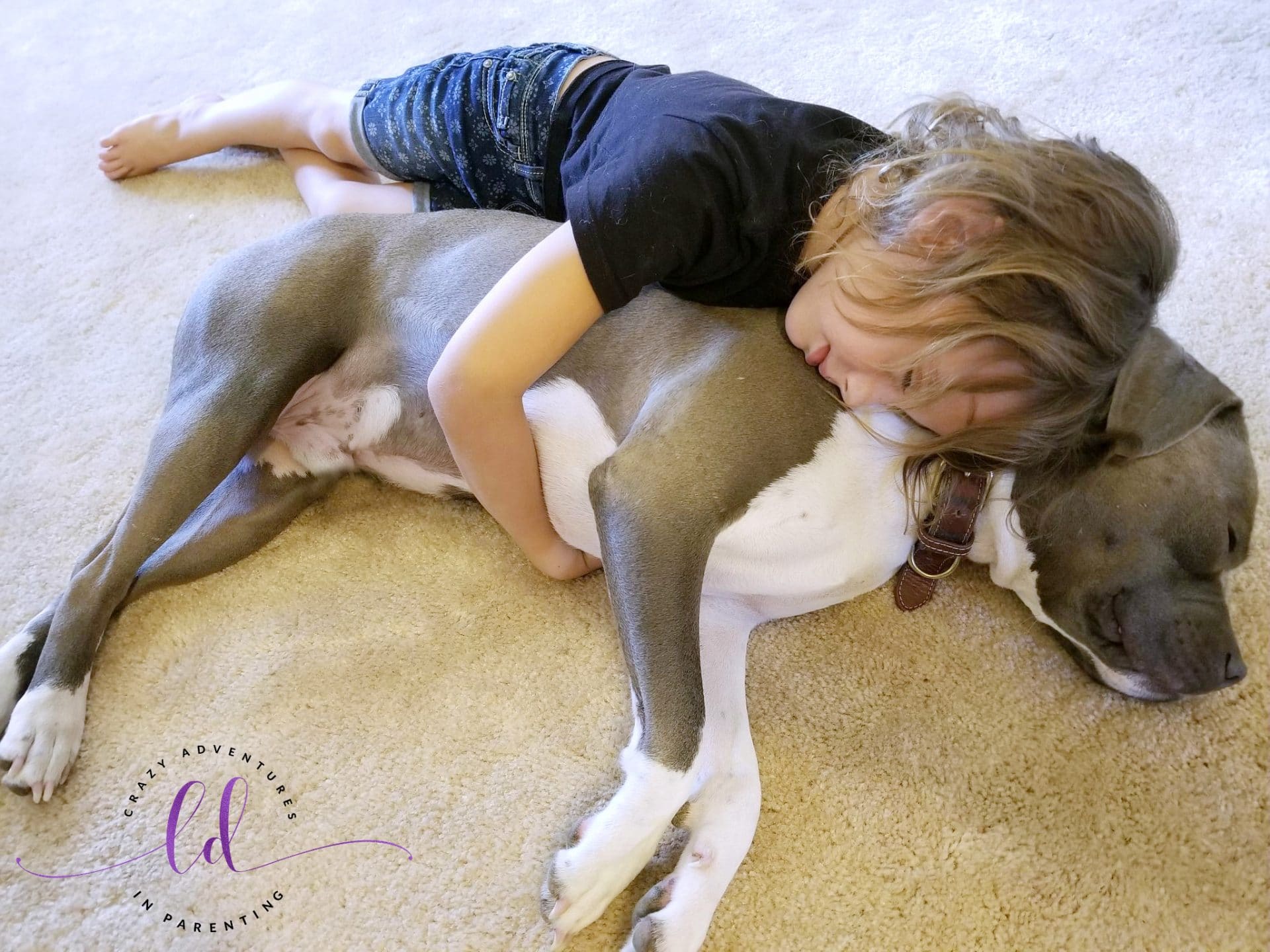 Part of what helps keep him happy, well-rested, and satisfied? Along with his coat staying super healthy, shiny, and his dander at a minimum? Feeding him good food, just like the wholesome ingredients you'll find in Nature's Recipe dog food! They help us to ensure we feed him balanced nutrition.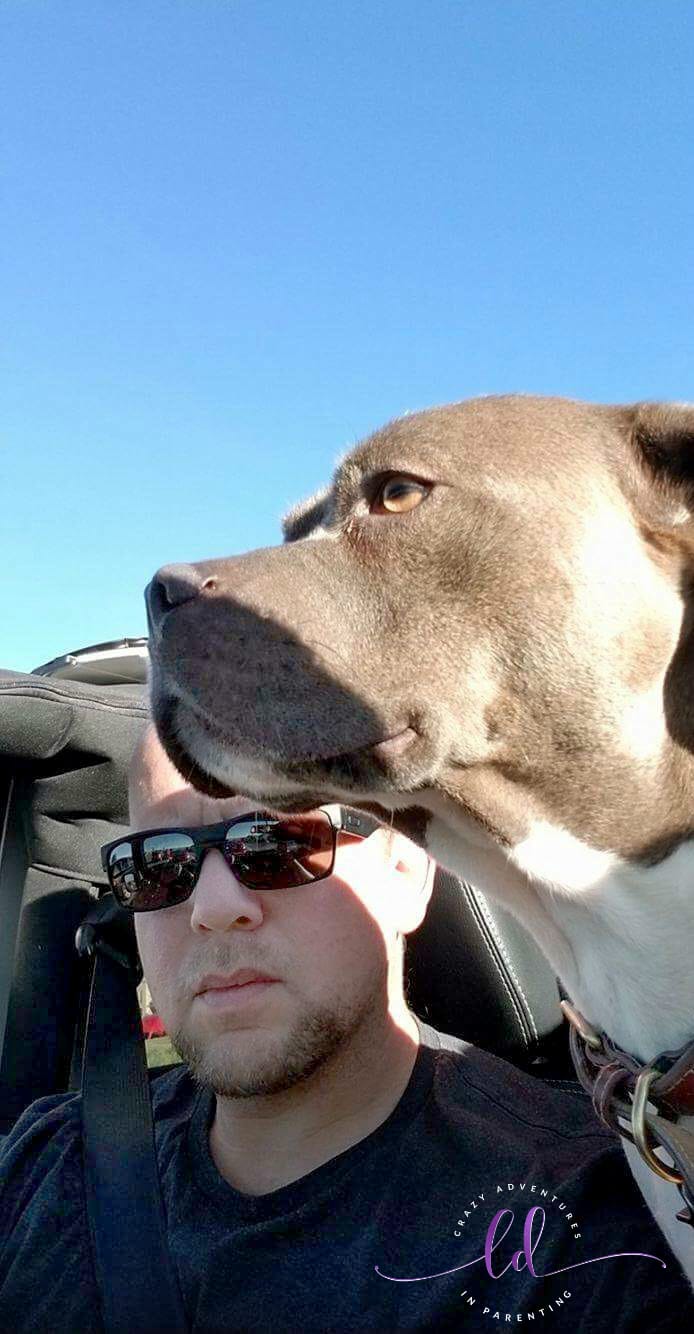 If you're in the market for an absolutely terrific grain free, dry dog food for your fur baby or babies, look no further than your closest Walmart supermarket's shelves to find Nature's Recipe brand! Available in chicken, lamb, or salmon as well as small breed and puppy varieties in various sizes.