Do you take a lot of photos and videos? Check out SanDisk Extreme Storage offering you high speed portable storage when you're on-the-go!
The reviewer has been compensated in the form of a Best Buy Gift Card and/or received the product/service at a reduced price or for free.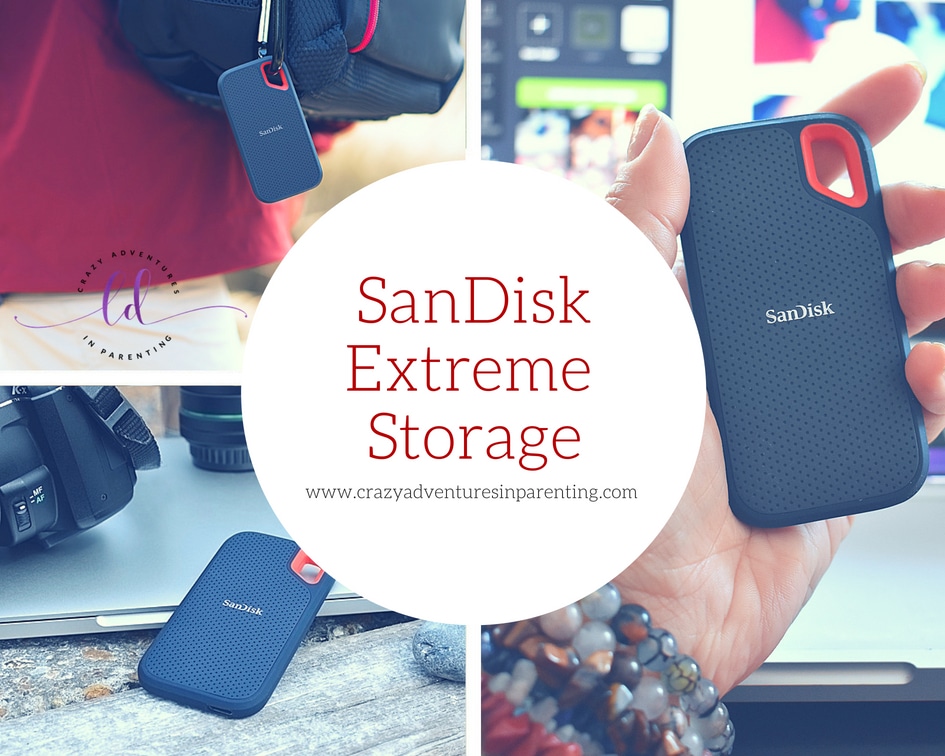 SanDisk Extreme Storage
As a lifelong capturer of life through photos and video (not just of my family but for work too), one of my biggest fears has been running out of storage. We take a lot of photos and video in this household through our many devices. I'm busy trying to capture our family's memories, you know? The last thing I want to have to face is having to delete old photos or videos to make room for new ones. Huge fear! Plus, I always take lengthy videos and large-sized photos so I can go home and edit to my heart's content later. But I don't always bring my laptop, you know? Or back-up memory cards (too afraid to lose them). But I want to shoot to my heart out and not have to worry about space.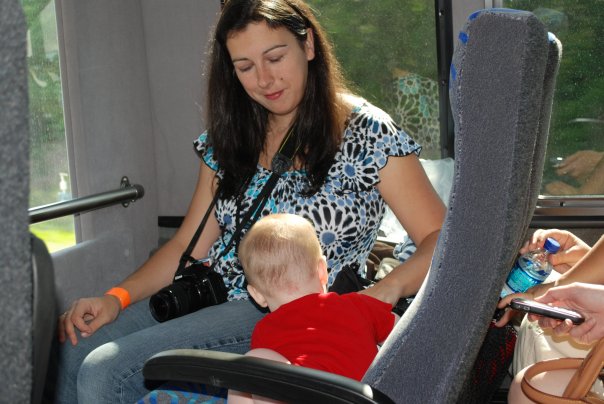 I couldn't be more thrilled (and relieved) to have this SanDisk Extreme Storage device for my media storage needs. Not only do I not have to worry about having enough space now when I'm traveling or away from home, especially if I should decide to take several lengthy videos (recitals and performances, anyone?), I don't have to worry about whether it'll get damaged. This SSD is sporty and ready for adventure with it's rugged IP55 water- and dust-resistance design that's shock- and vibration-resistant.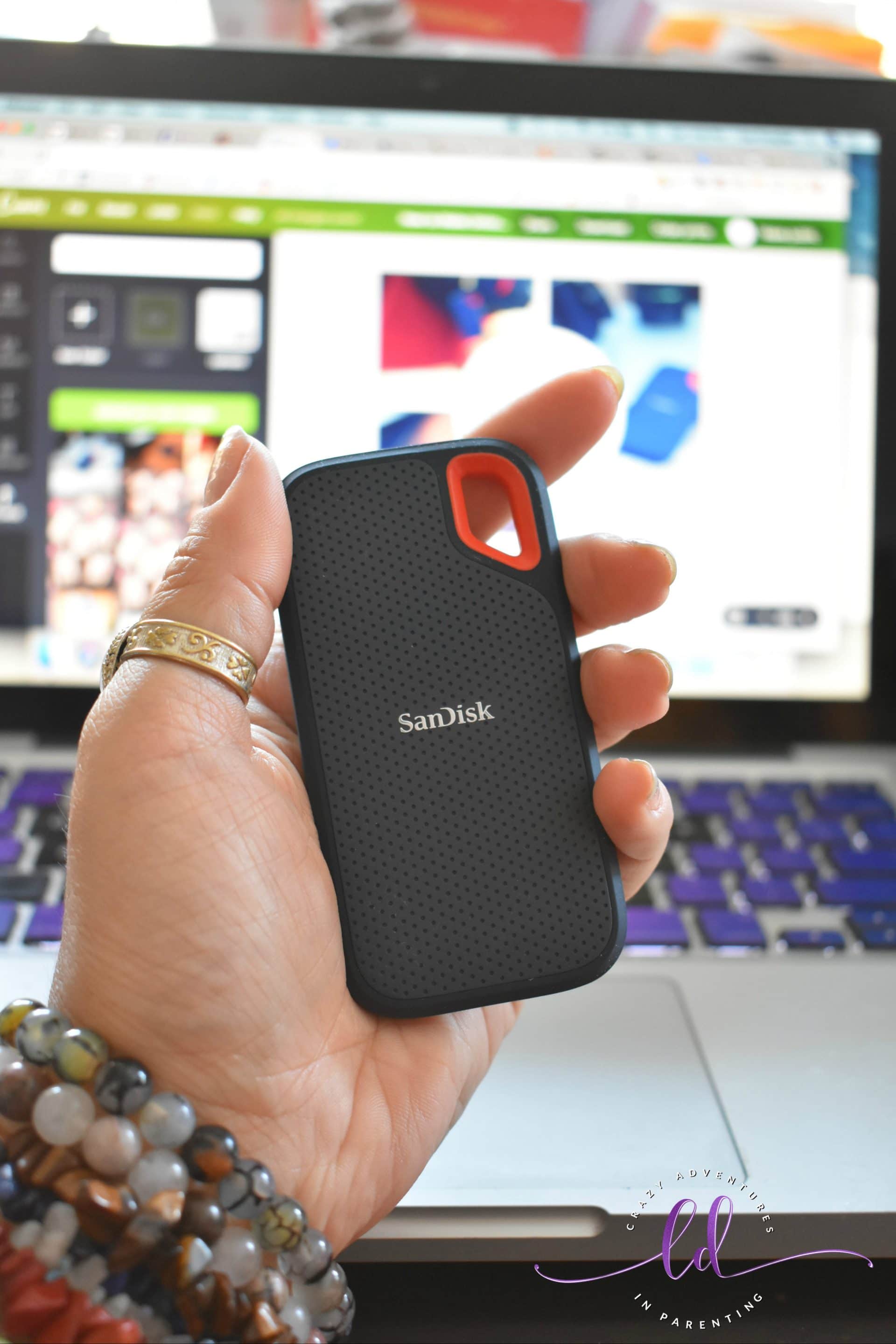 Saving and editing photos has never been more efficient now that I have this SanDisk portable SSD. I'm really loving the high-speed transfer capabilities which help me easily move files from camera to my Mac (it is both Mac and PC compatible, by the way).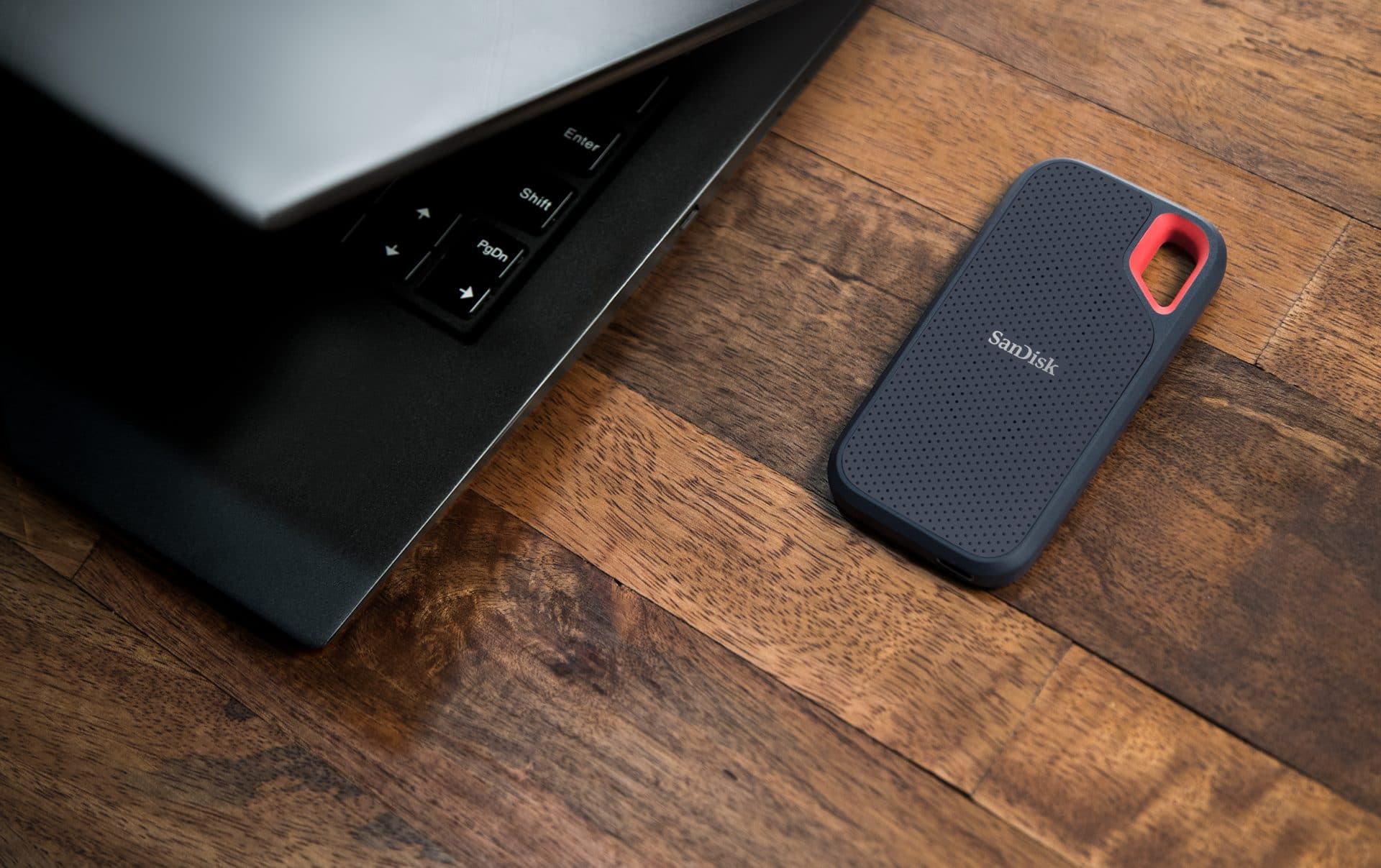 I have the 1TB drive, but this SanDisk Extreme Storage device is also available in different hard drive sizes ranging from 250GB – 2000GB depending upon how much you need. I find the 1TB is an excellent size for me! The 1TB size offers ample room for me to back up video or to capture hundreds of images. This SanDisk portable SSD is compact and water-resistant (!!!!) making it ideal to use on location at photo or video shoots.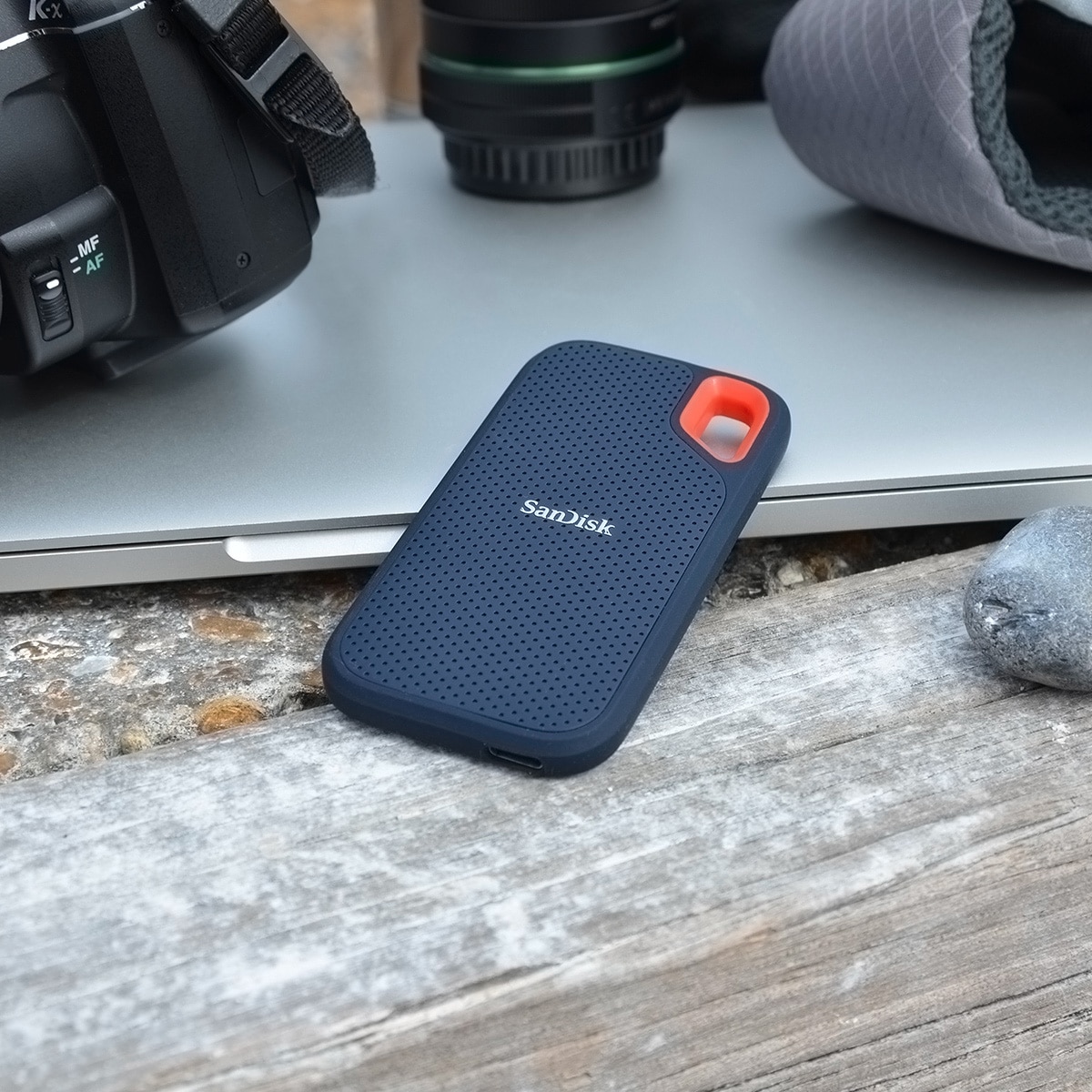 Sandisk Extreme Storage Features
1TB storage capacity
Provides plenty of space to store music and other media files.
USB 3.1 Gen 2 Type-C interface
Offers an easy-to-use connection to devices. Includes a USB Type-C to Type-C cable and a Type-C to Type-A adapter.
Up to 550MB/sec. read speeds
Enable a rapid response when updating files.
Water- and dust-resistant design
Boasts an IP55 rating and stands up to rain, splashes, spills and dust.
SecureAccess™ 128-bit AES encryption software
Helps keep your files secure.
Shock-resistant solid-state core
Offers rugged durability and reliable performance.
Solid-state drive with no moving parts
Ensures cool, quiet operation.
Portable design
Lets you take your data on the go.
Compatible with PC and Mac
Offers flexible installation options.
And I don't have to worry about where it is because it can clip on to whatever you need!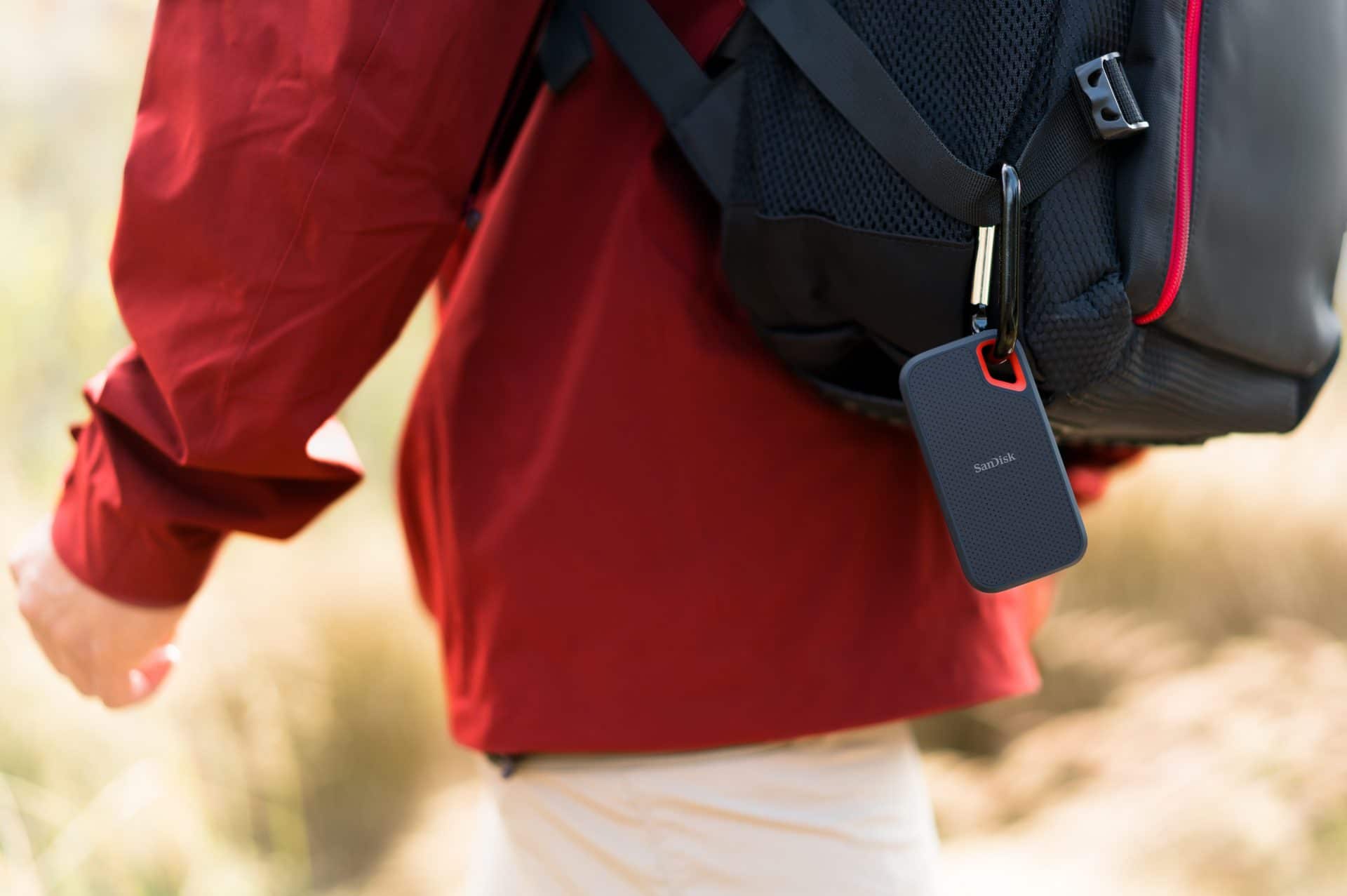 If you want to save and edit high-res photos and videos on the go too, get your SanDisk Extreme Portable SSD at Best Buy today!