Diary of a Wimpy Kid series fans, book #14 is here!!! Read all about the newest adventures with Greg's family in Diary of a Wimpy Kid: Wrecking Ball!
Sponsored by Abrams Books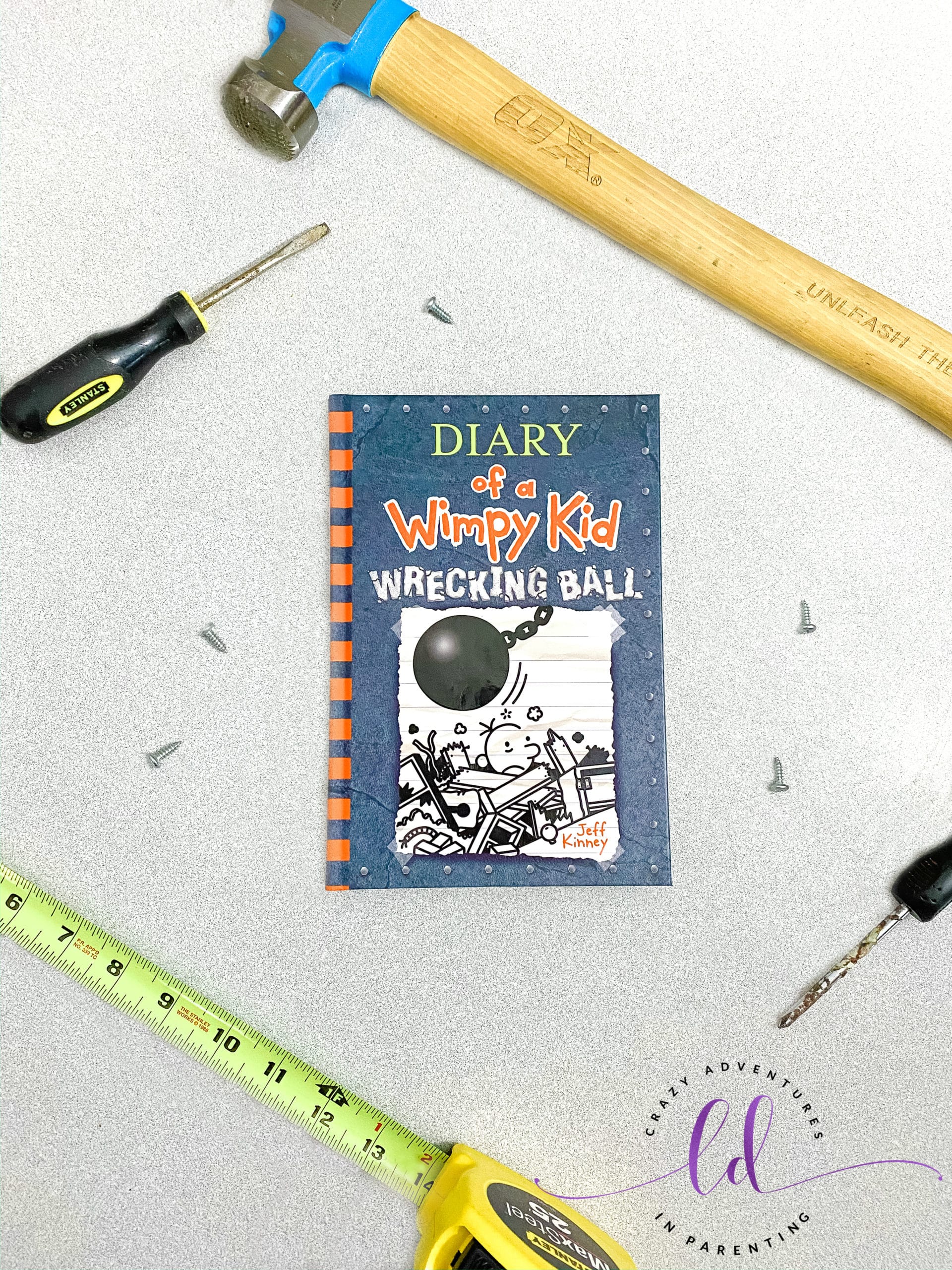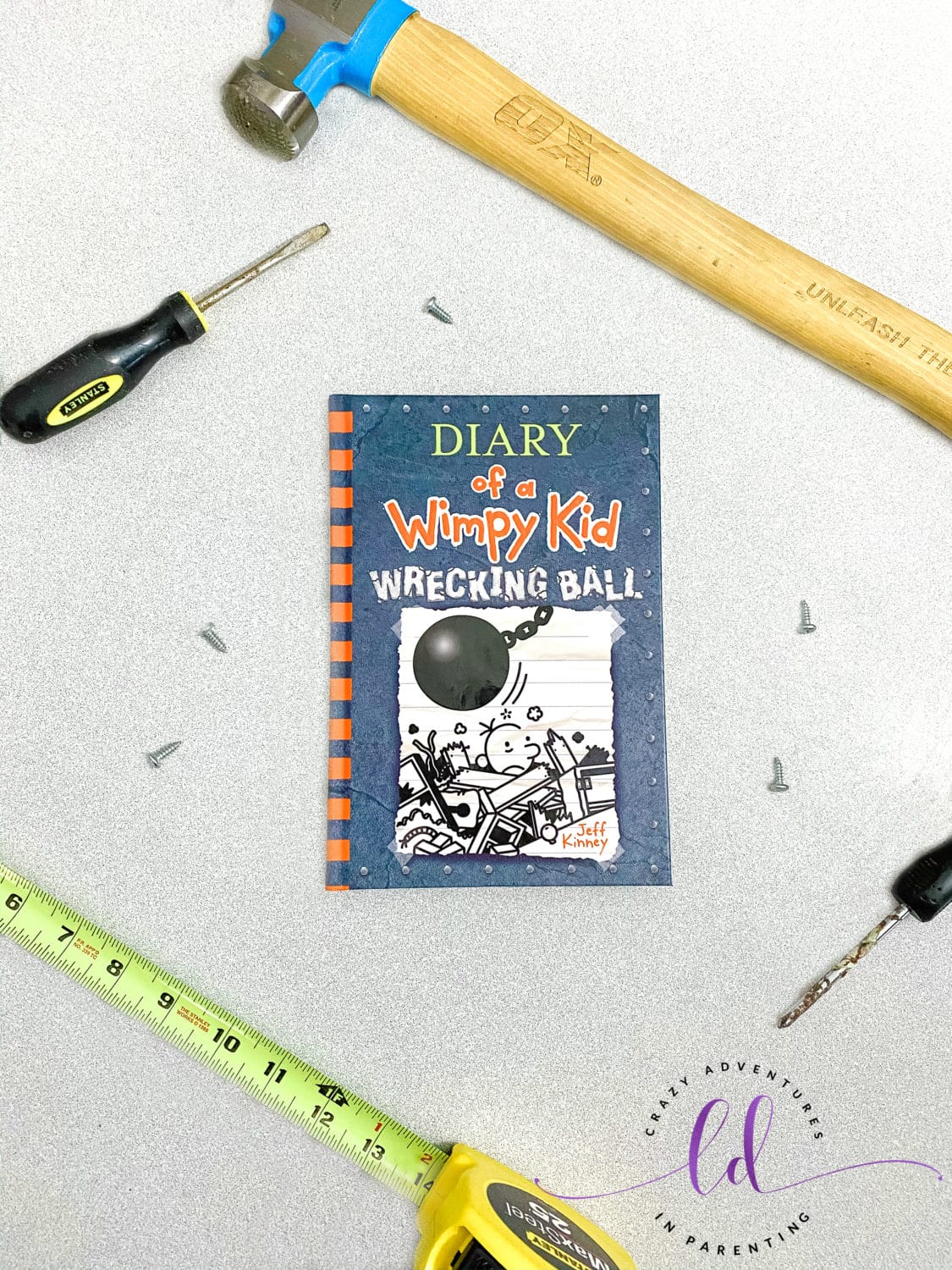 Diary of a Wimpy Kid: Wrecking Ball
My bookworm eleven-year-old son is the biggest fan imaginable of Jeff Kinney's Diary of a Wimpy Kid series! Countless times he's come home with these books in his backpack (if he isn't already reading it on the way out of school). I asked him how many times he's read the series, and he honestly can't tell me, it's a lot! He couldn't have been more thrilled when he opened the package to book 14, Wrecking Ball!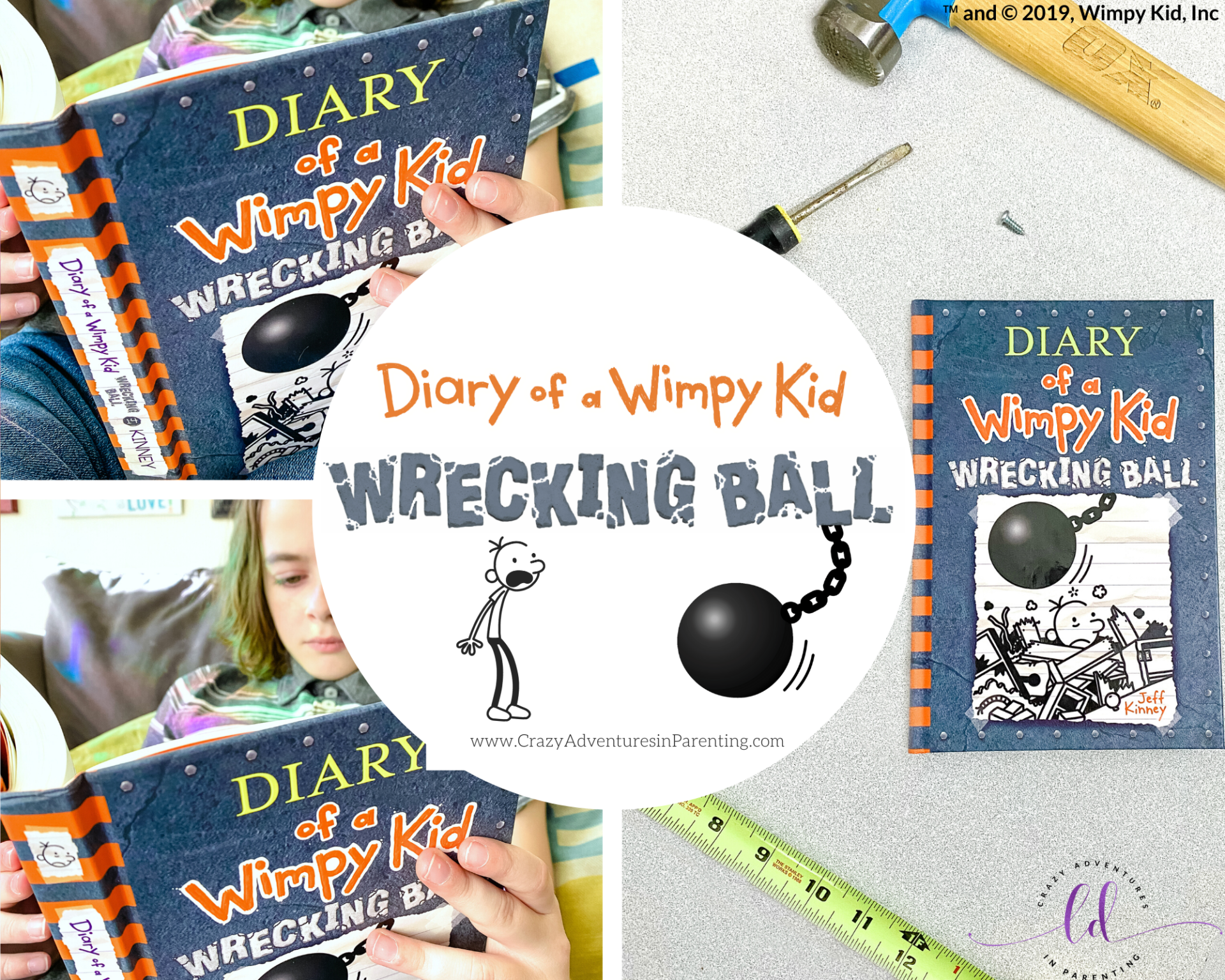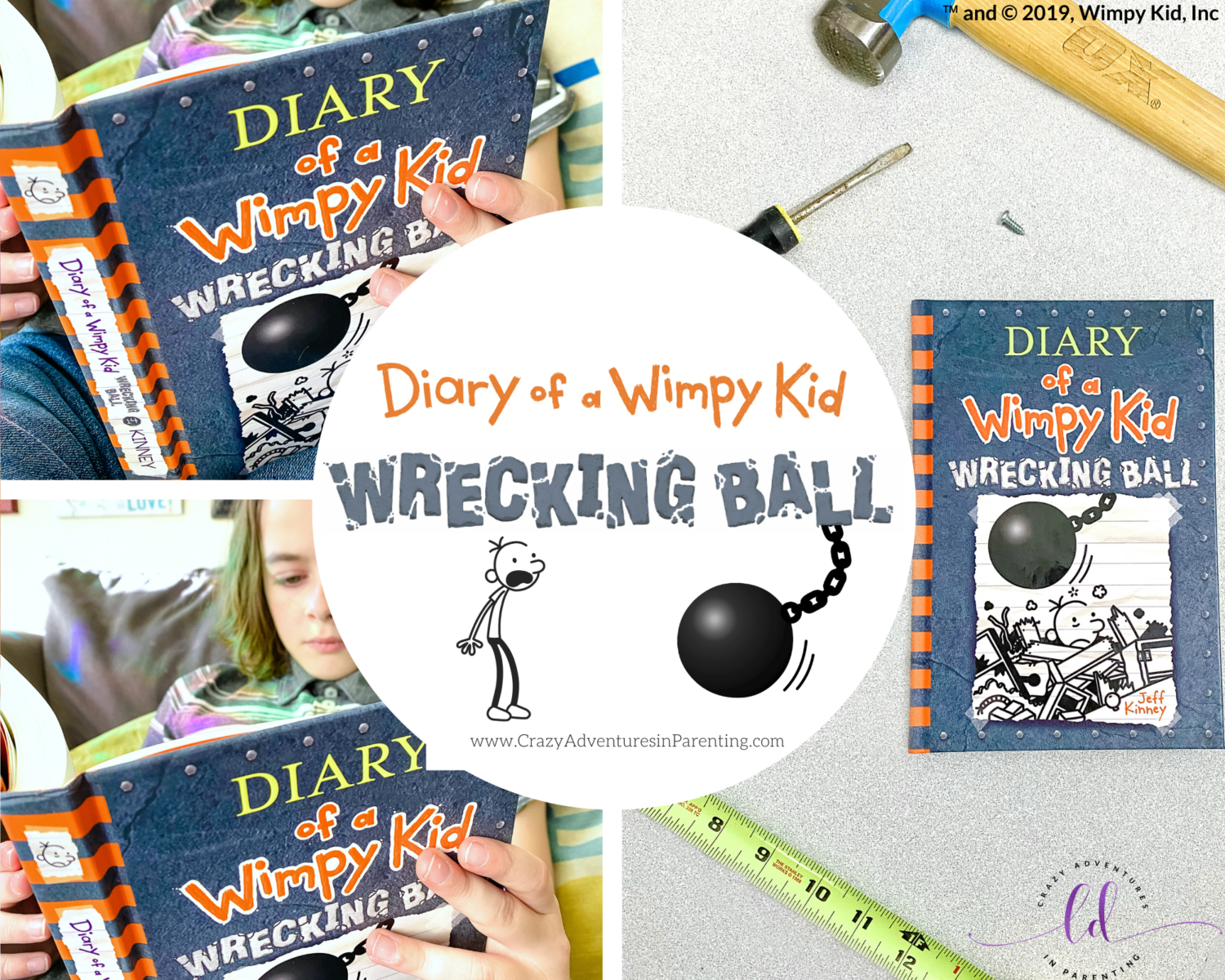 About Diary of a Wimpy Kid: Wrecking Ball
In Wrecking Ball, an unexpected inheritance gives Greg Heffley's family a chance to make big changes to their house. But they soon find that home improvement isn't all it's cracked up to be. Once the walls come down, all sorts of problems start to crop up. Rotten wood, toxic mold, unwelcome critters, and something even more sinister all make Greg and his family wonder if the renovations are worth the trouble. When the dust finally settles, will the Heffleys be able to stay … or will they need to get out of town?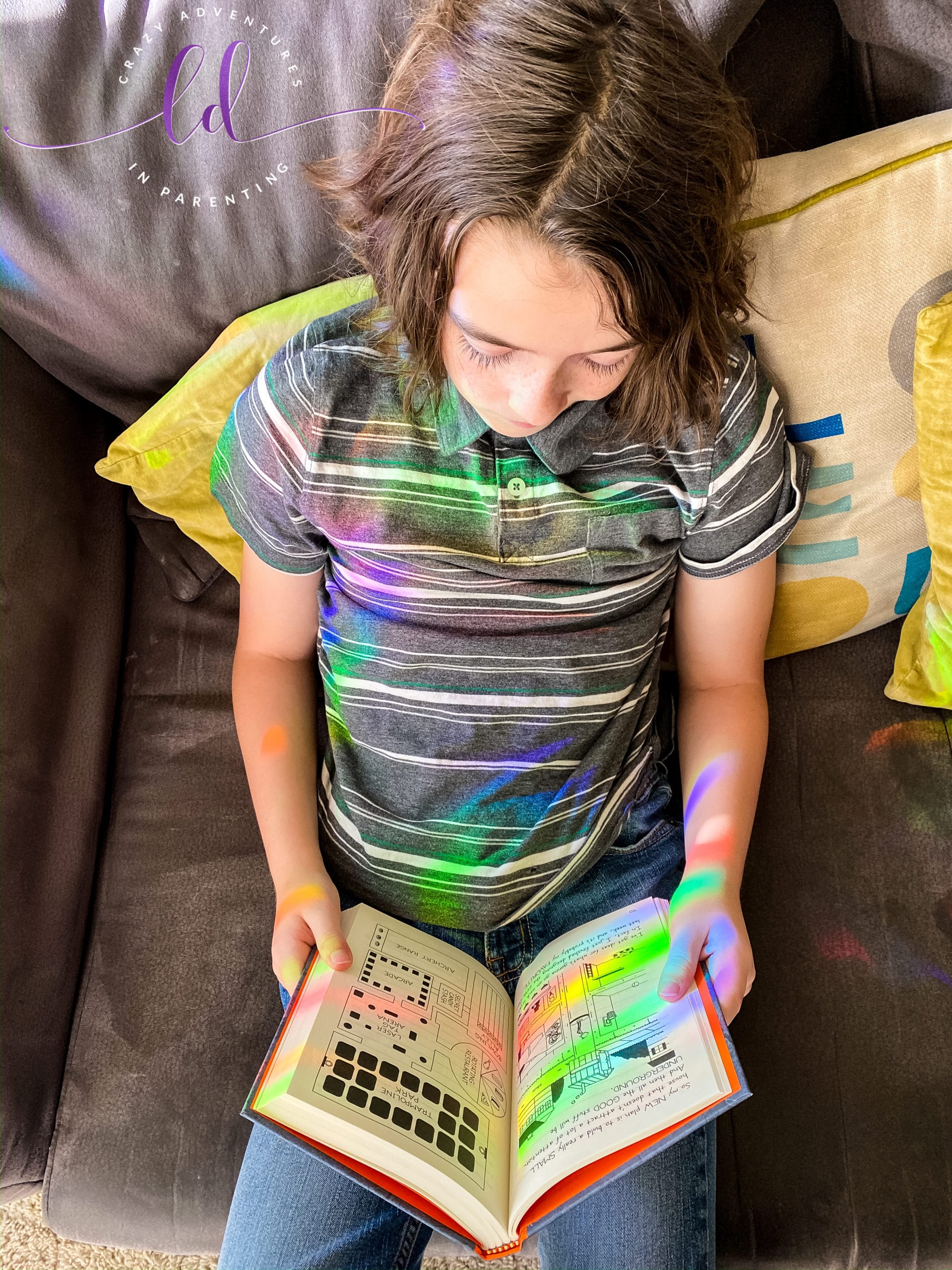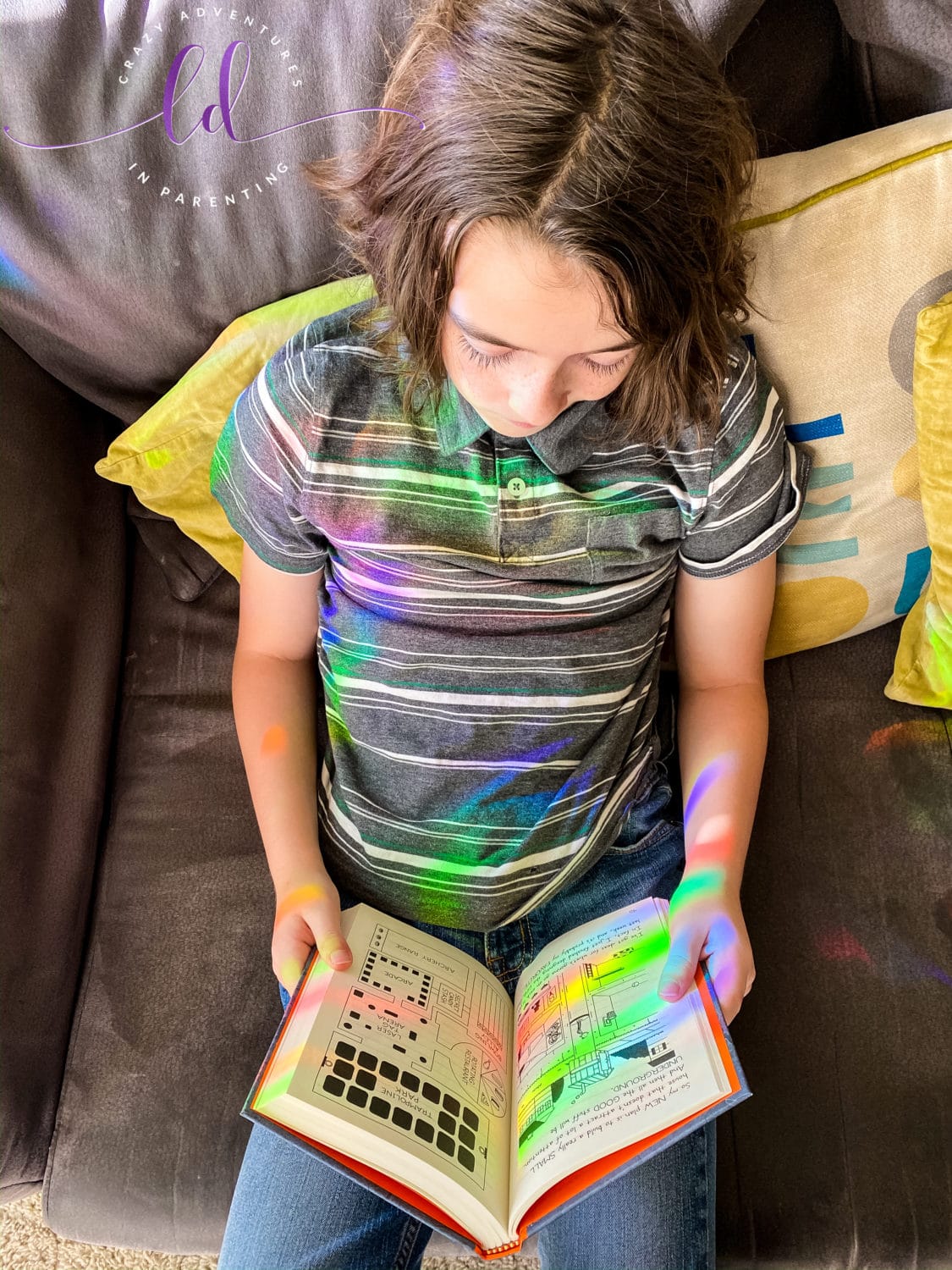 About the Author
Jeff Kinney is the #1 USA Today, New York Times, and Wall Street Journal bestselling author of the Diary of a Wimpy Kid series and a six-time Nickelodeon Kids' Choice Award winner for Favorite Book. The Meltdown, book 13, was published in October 2018, and was a #1 bestselling book. His latest book, Diary of an Awesome Friendly Kid: Rowley Jefferson's Journal, was published in April 2019. Jeff has been named one of Time magazine's 100 Most Influential People in the World. He is also the creator of Poptropica, which was named one of Time's 50 Best Websites. He spent his childhood in the Washington, D.C., area and moved to New England in 1995. Jeff lives with his wife and two sons in Massachusetts, where they own a bookstore, An Unlikely Story.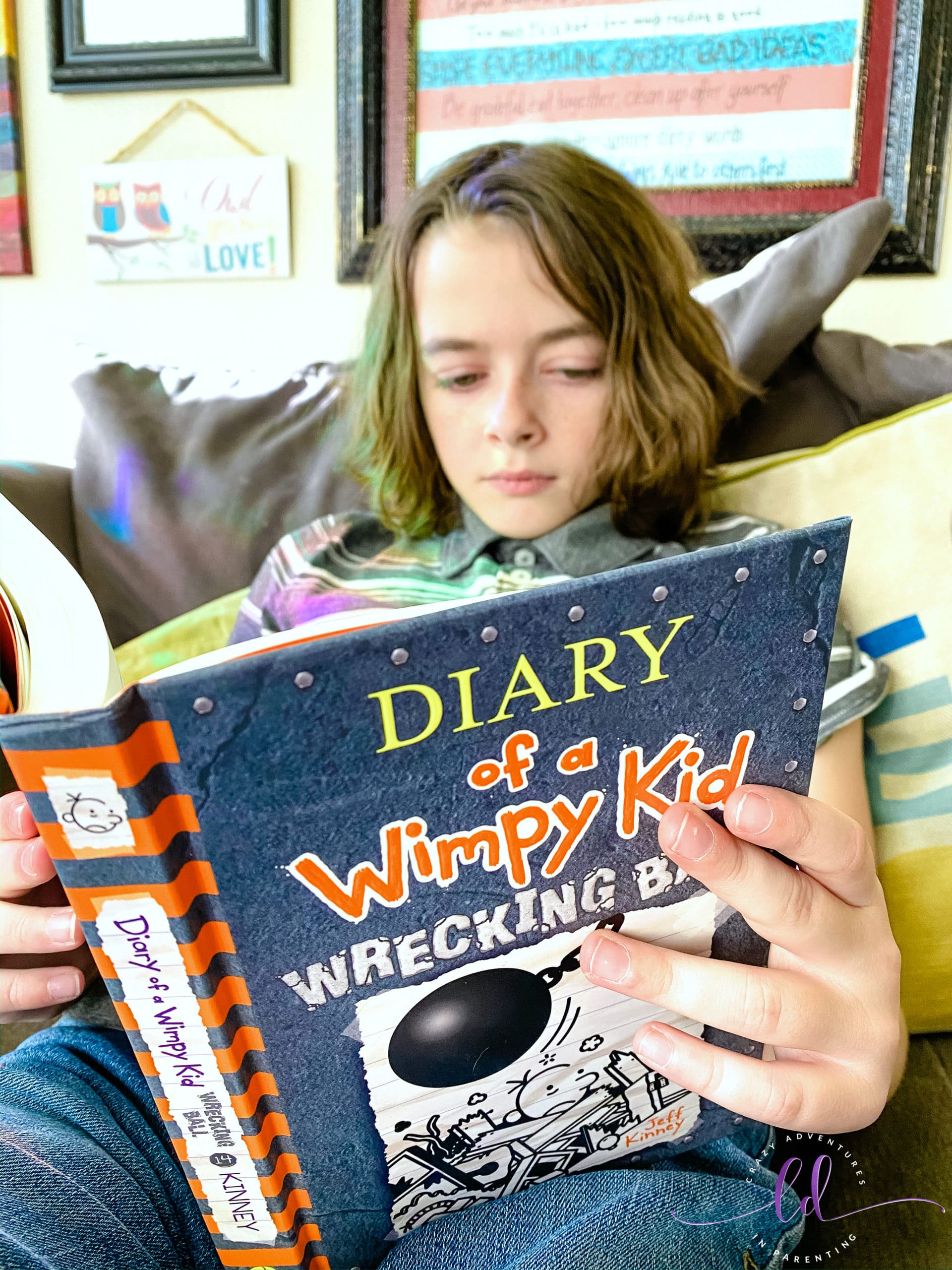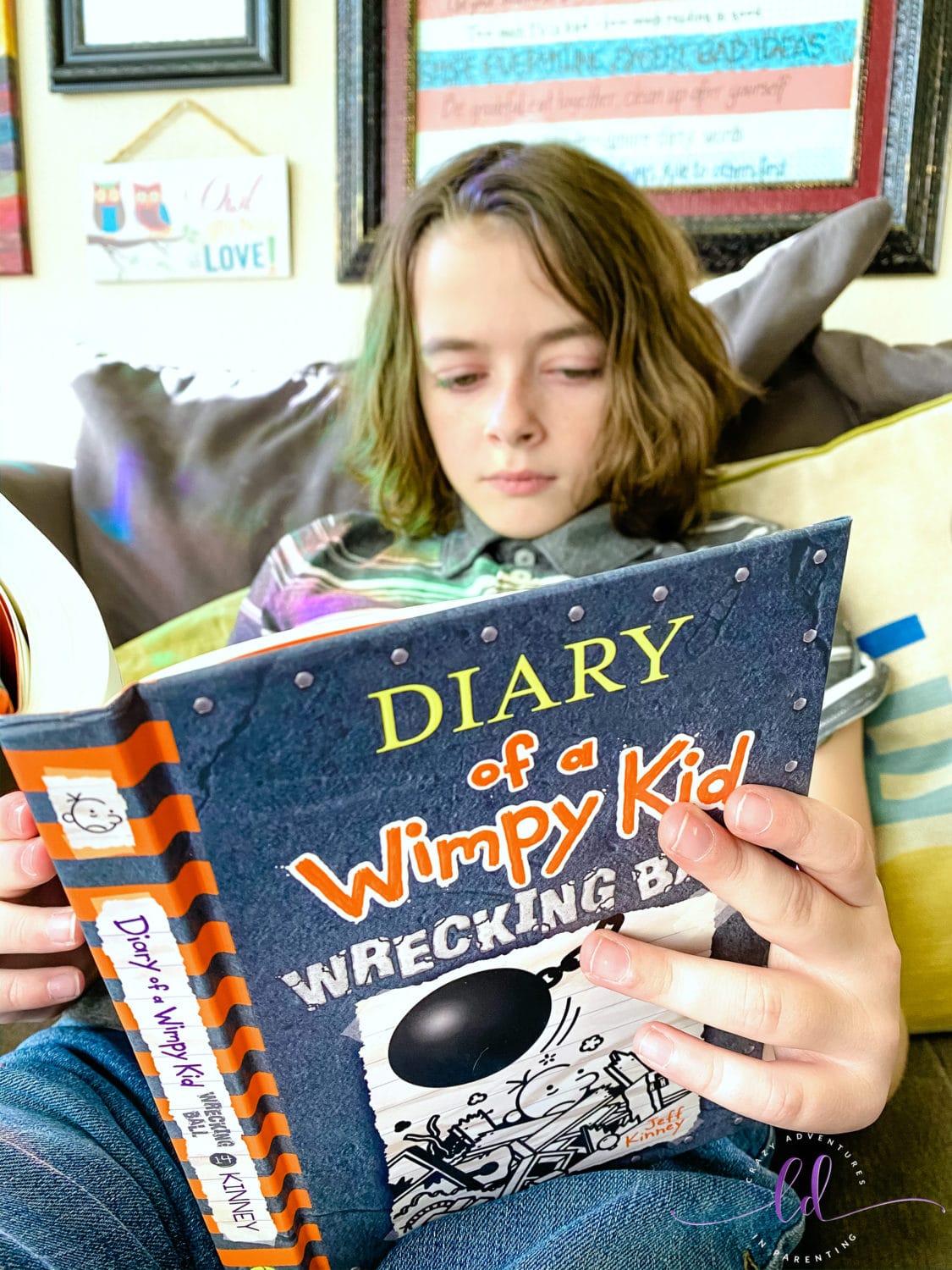 I feel the Heffleys' pain with their home renovations saga. I don't know about you, friends, but we've had our fair share of home improvement projects gone wrong in the past. For instance, our most recent project was painting the girls' bedroom. They chose 3 colors for different walls (sounds a bit bizarre, I know) and we had a little painting party with their friends. Needless to say, the paint didn't always end up on the walls. Hair, clothes, feet, you name it. For instance…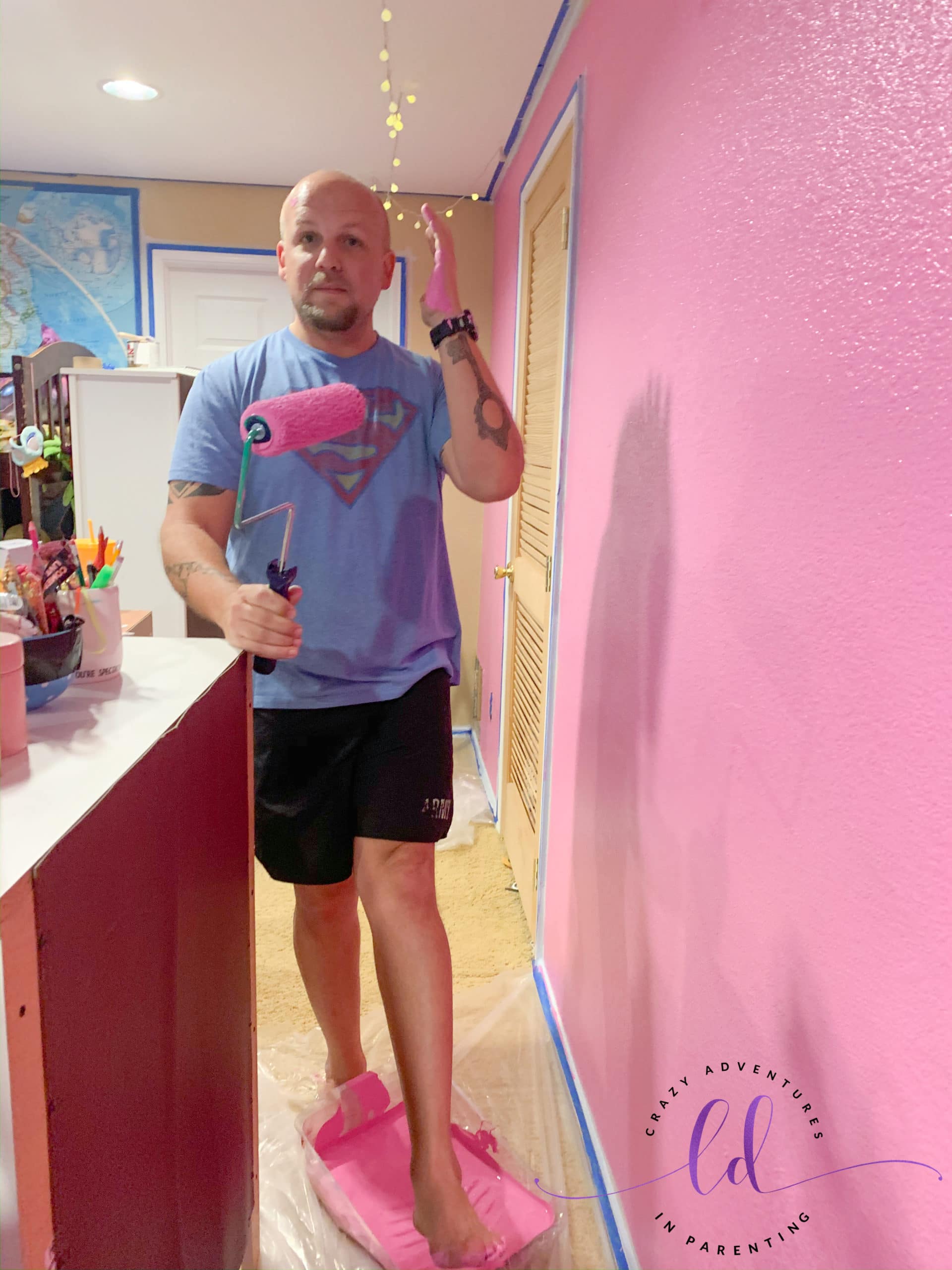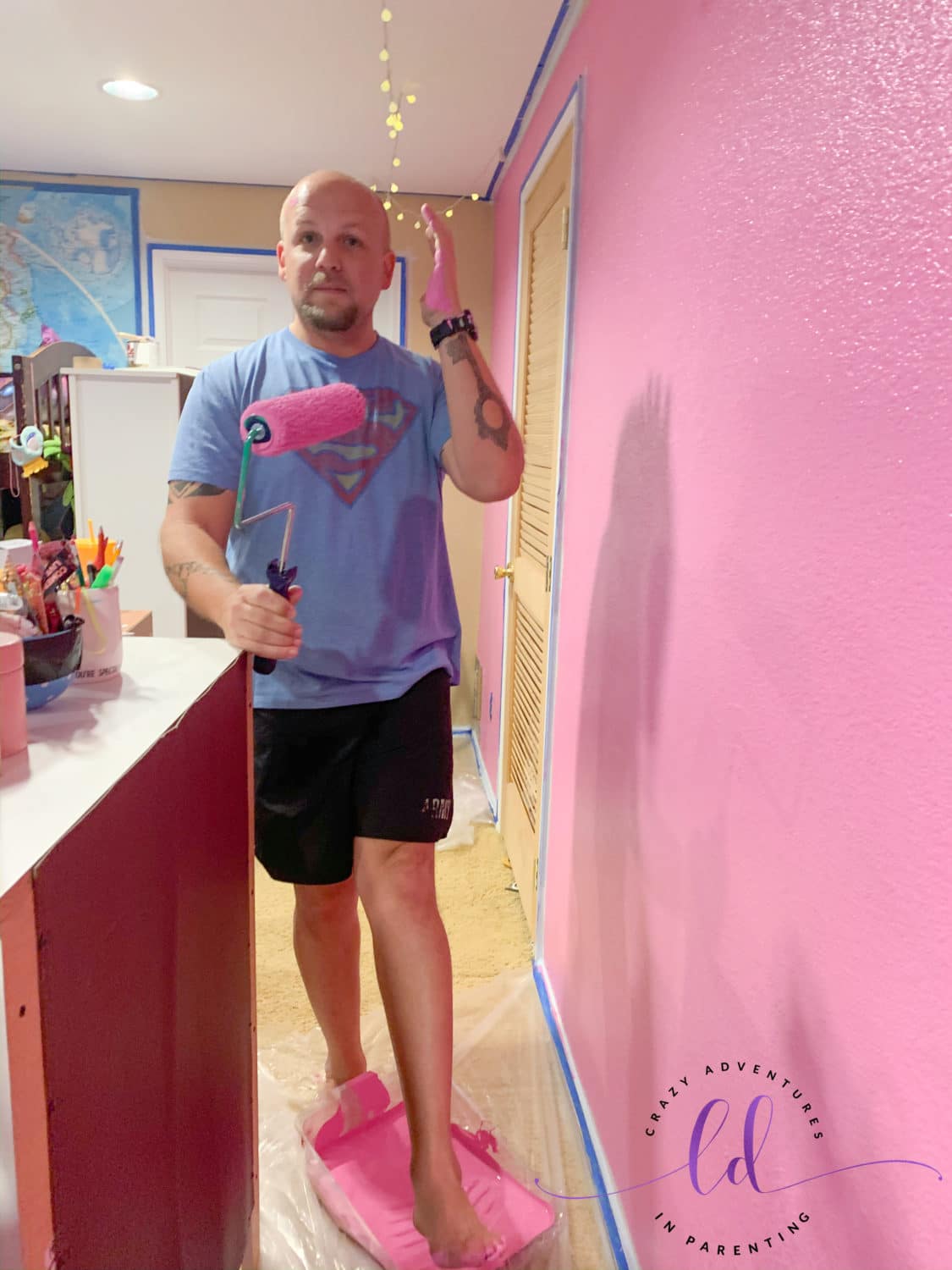 Ah yes, the accidentally-stepping-into-the-paint-tray maneuver followed closely by the accidentally-touch-the-wall-to-brace-yourself move. House painting for our family has never been a mess-free project, haha. You can see we taped off the walls and baseboards well, but it didn't stay. We took quite a few days and touch ups to get it to where we needed it to be. Two to three coats, all painting with kids, with painters' tape that didn't stay stuck. I had spots on my arms where I had paint that wouldn't come off for multiple washes. Gorgeous color though, isn't it? Here's a peek at the three colors we used in a spot where you can see all three together.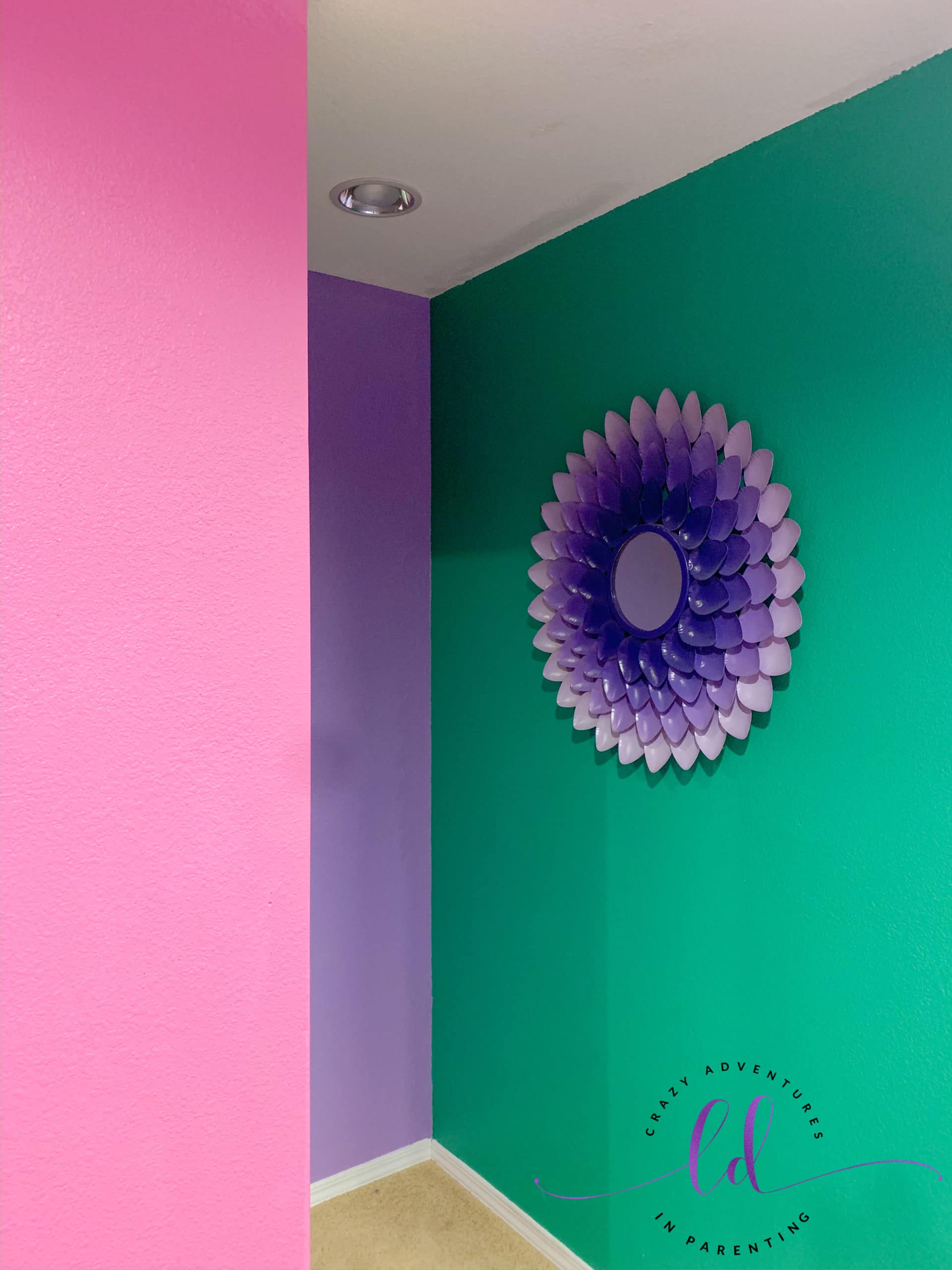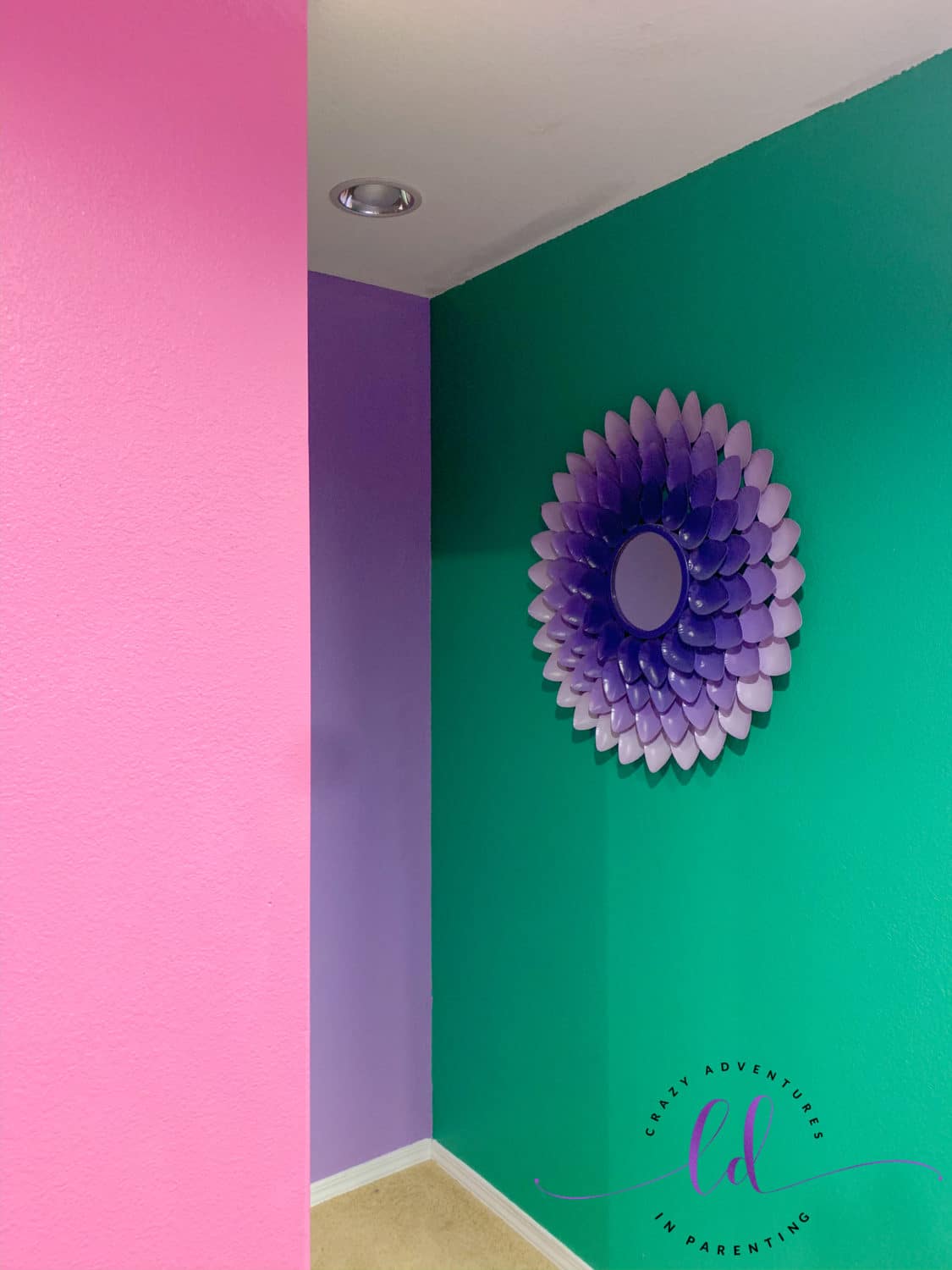 You can see we didn't match the ceiling color exactly, so now that has spots. Ugh. All in all, though, the room looks magnificent, even though we still have yet to paint the rest of their stairwell before we move onto other bedrooms. We've got a few creative ideas on what we want to do next here at home. My son wants us to paint his room a version of blue and reorganize his room next, to include shelves for video games and super hero figurines! Considering how much smaller their bedroom is, hopefully repainting it won't be nearly as big of a project as painting this room was (and hopefully they'll just choose one paint color and not three).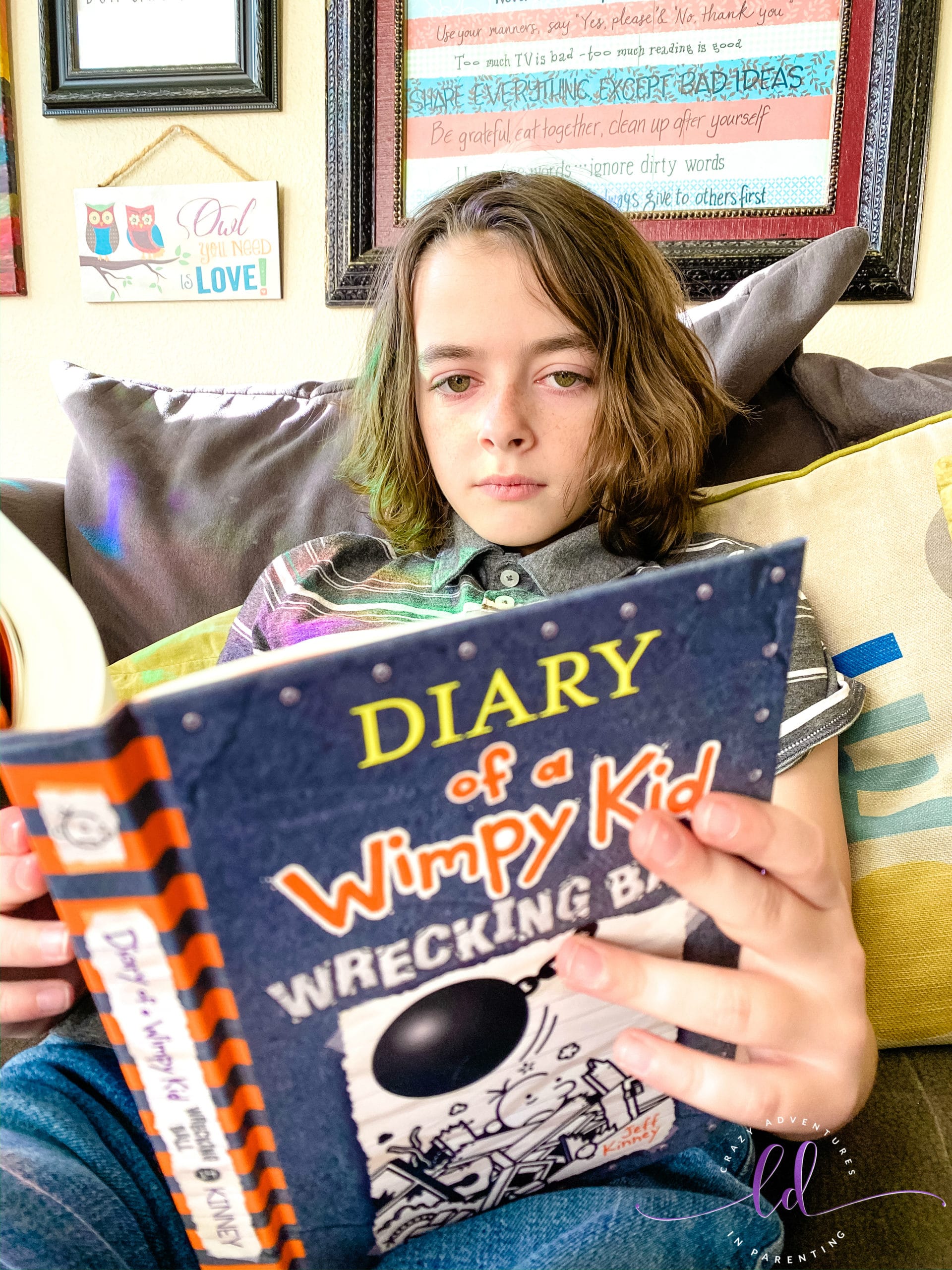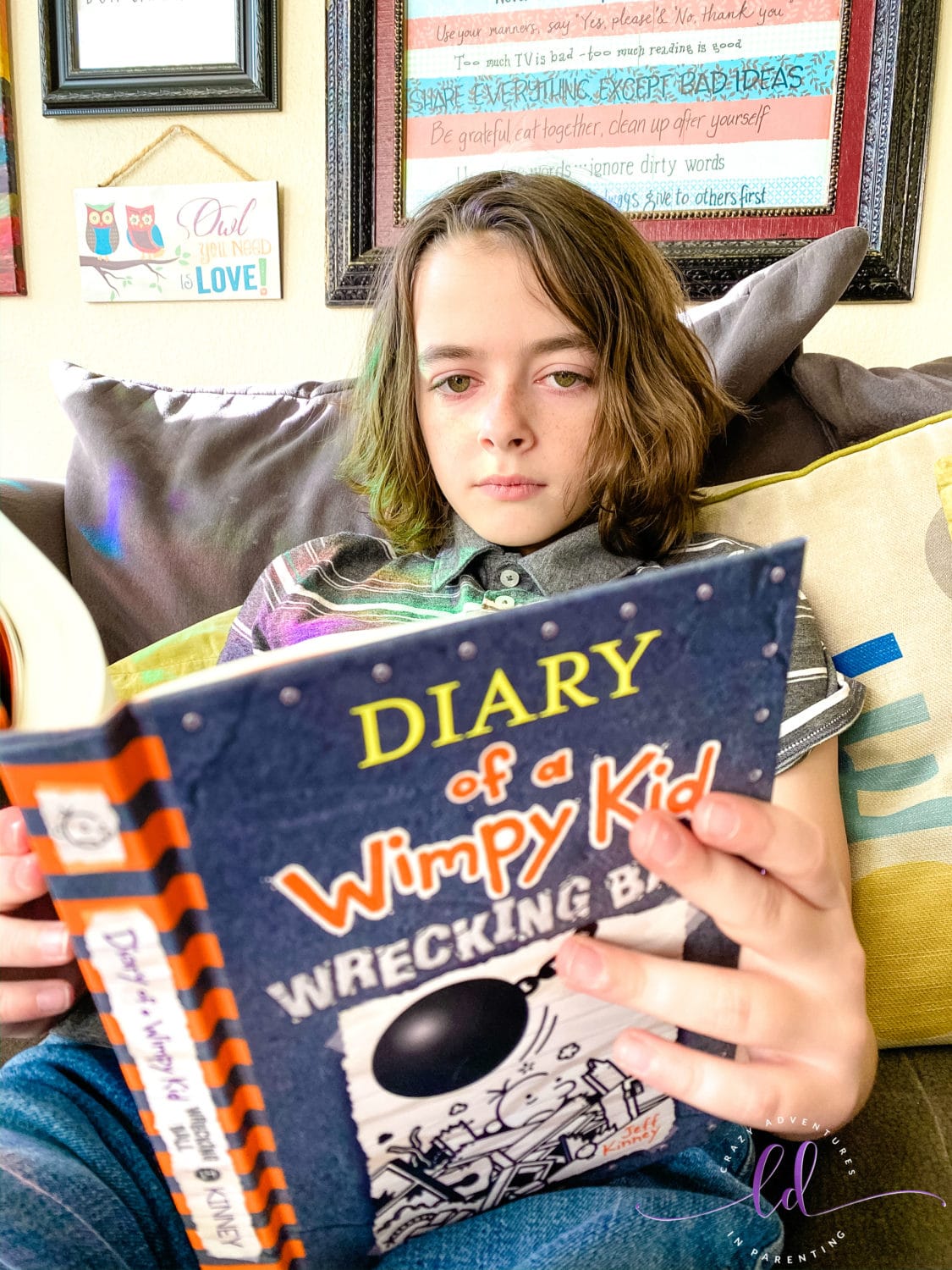 So, can we relate to poor Greg and his family enduring unexpected hiccups during their home improvement projects? A resounding yes, yes, we can. 😂My son is hip-deep into this adorable book. He hasn't finished Wrecking Ball yet, but he's totally enthralled and reading as often as schoolwork and extra-curriculars will allow. Interested in Diary of a Wimpy Kid: Wrecking Ball? It's in stores now and would make a perfect gift for the holidays!