Hallmark Channel's original movie "The Wedding Veil Legacy" premieres Saturday, February 19th at 8pm Eastern/ 7pm Central! 💐🎁💝 #TheWeddingVeil #Loveuary
Thank you Hallmark Channel for sponsoring this post! Be sure and check out the AWESOME giveaways below!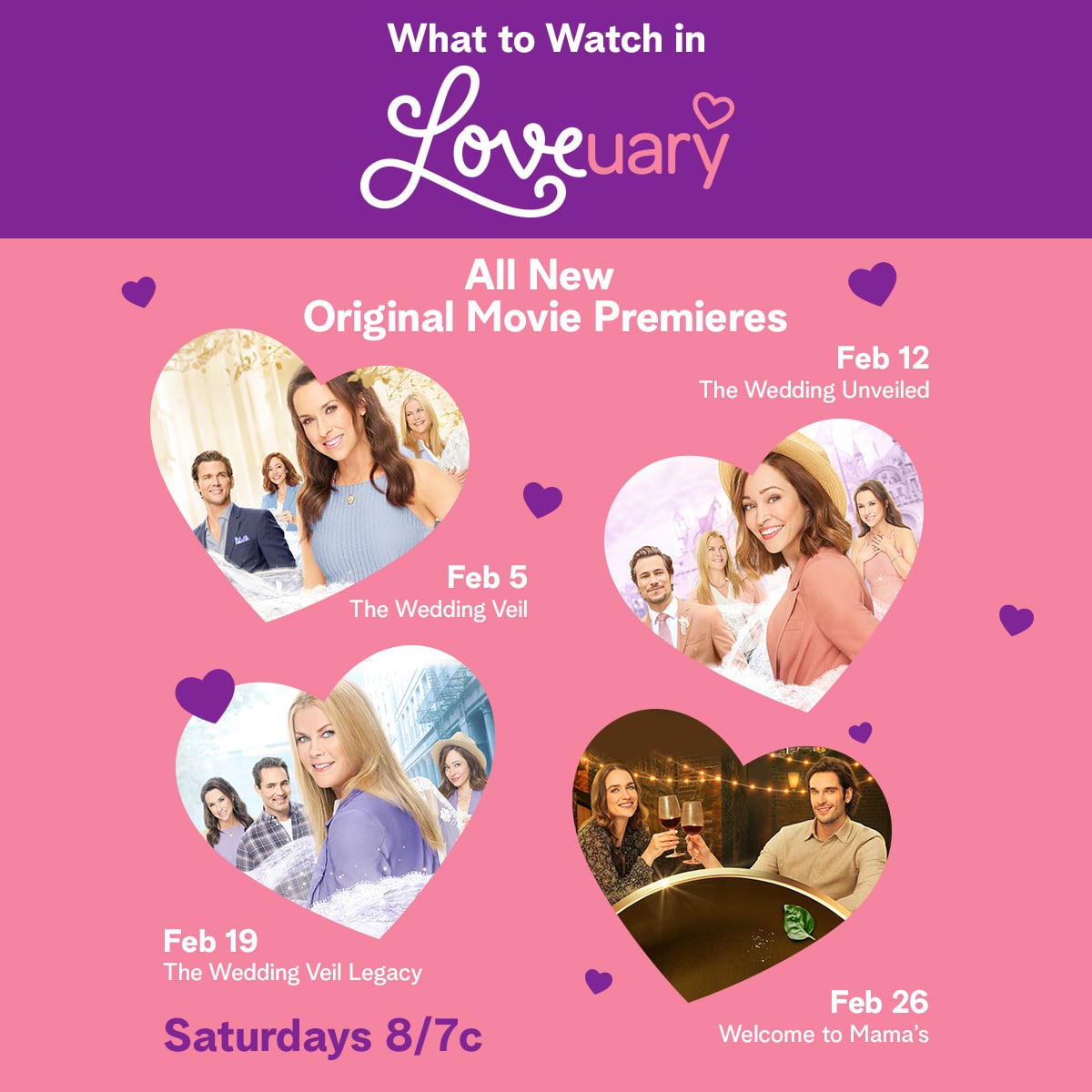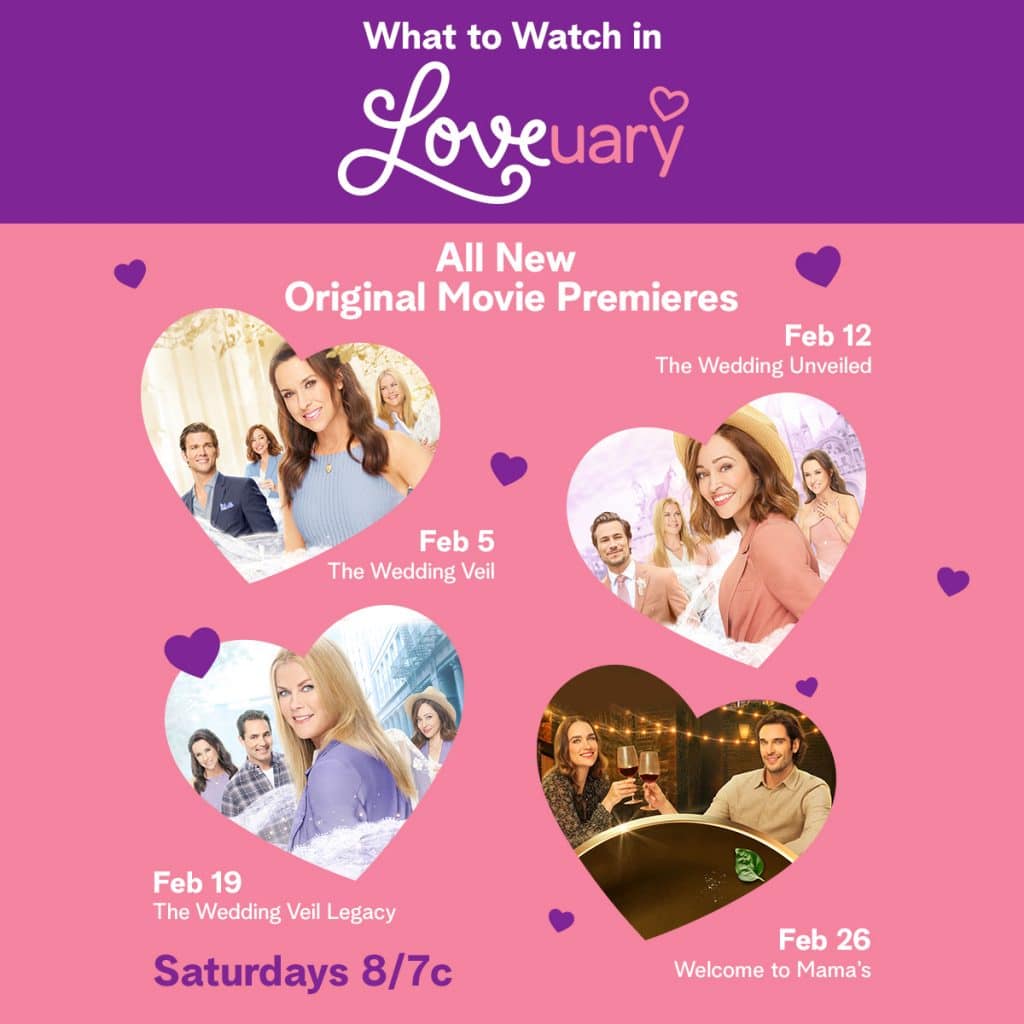 I hope you all had a beautifully magical and love-filled Valentine's Day this year, friends! For me, it was gloriously simple; it was spent with the ones I love most cooking a delicious homemade dinner together side-by-side and fun presents along with tasty chocolate treats! And the best of all, it was QUIET! LOL We enjoyed the HECK out of our fun evening at home with surf and turf, decadent chocolates, and surrounded by our many kiddos eating the aforementioned decadent chocolates and laughing the night away enjoying our family's company. It was HEAVENLY and it was exaaactly what the doctor ordered lol A little chocolate heals all – don't you think? 🙂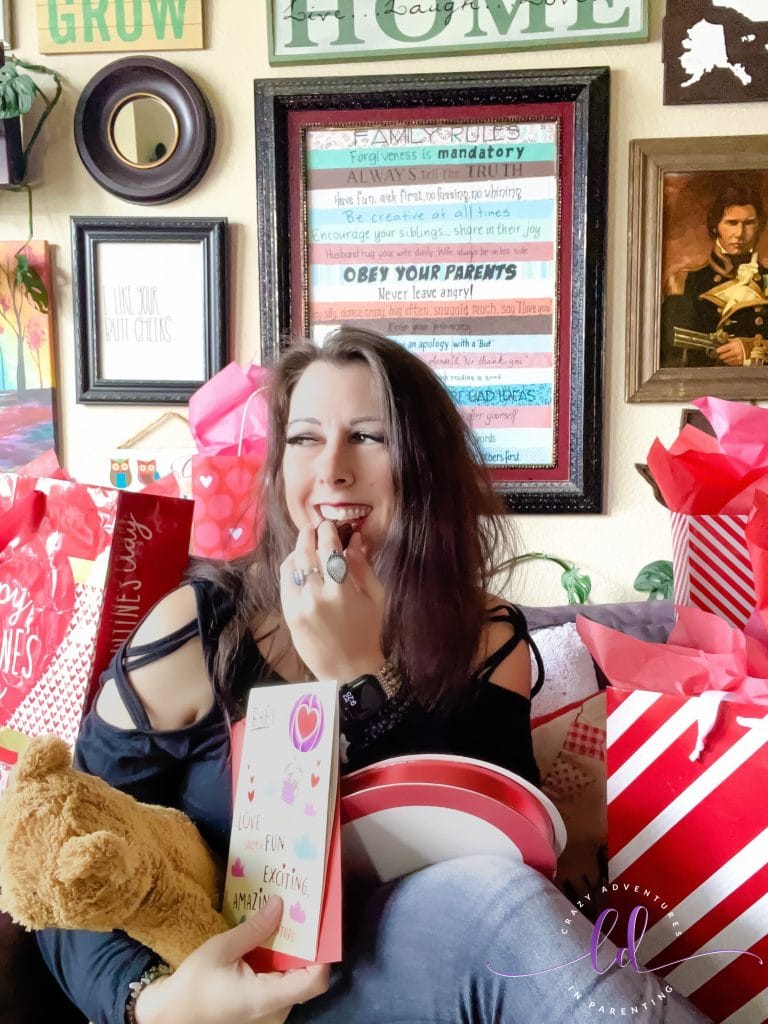 If you're like me, you don't want the romance to end! Why celebrate love only one day in February when you can celebrate all month long! Hallmark Channel understands this and is right there with us, friends! They, like us, want MORE love stories shared! And thats why they've now coined that "Loveuary is the new February!" If you're interested in cuddling up with your loved one/s for an at-home date night, tune into the Hallmark Channel's Loveuary programming! It's "Where Love Happens!"
CanNOT wait for these awesome Loveuary premieres, like The Wedding Veil Legacy!! Check out the preview below!
Hallmark Channel is the absolute go-to destination for romantic movies! And all month long there are FOUR NEW romantic movies premiering as part of the original Loveuary programing on Hallmark Channel, which began on Saturday, February 5th with the encore of the premiere of The Wedding Veil starring Lacey Chabert, The Wedding Veil Unveiled starring Autumn Resser, The Wedding Veil Legacy starring Alison Sweeney, and Welcome to Mama's starring Melanie Scrofano!
LOVEUARY PROGRAMMING will air as follows:
"The Wedding Veil" – Saturday, February 5th, 2022
"The Wedding Veil Unveiled" – Saturday, February 12th, 2022
"The Wedding Veil Legacy" – Saturday, February 19th, 2022
"Welcome to Mama's" – Saturday, February 26th, 2022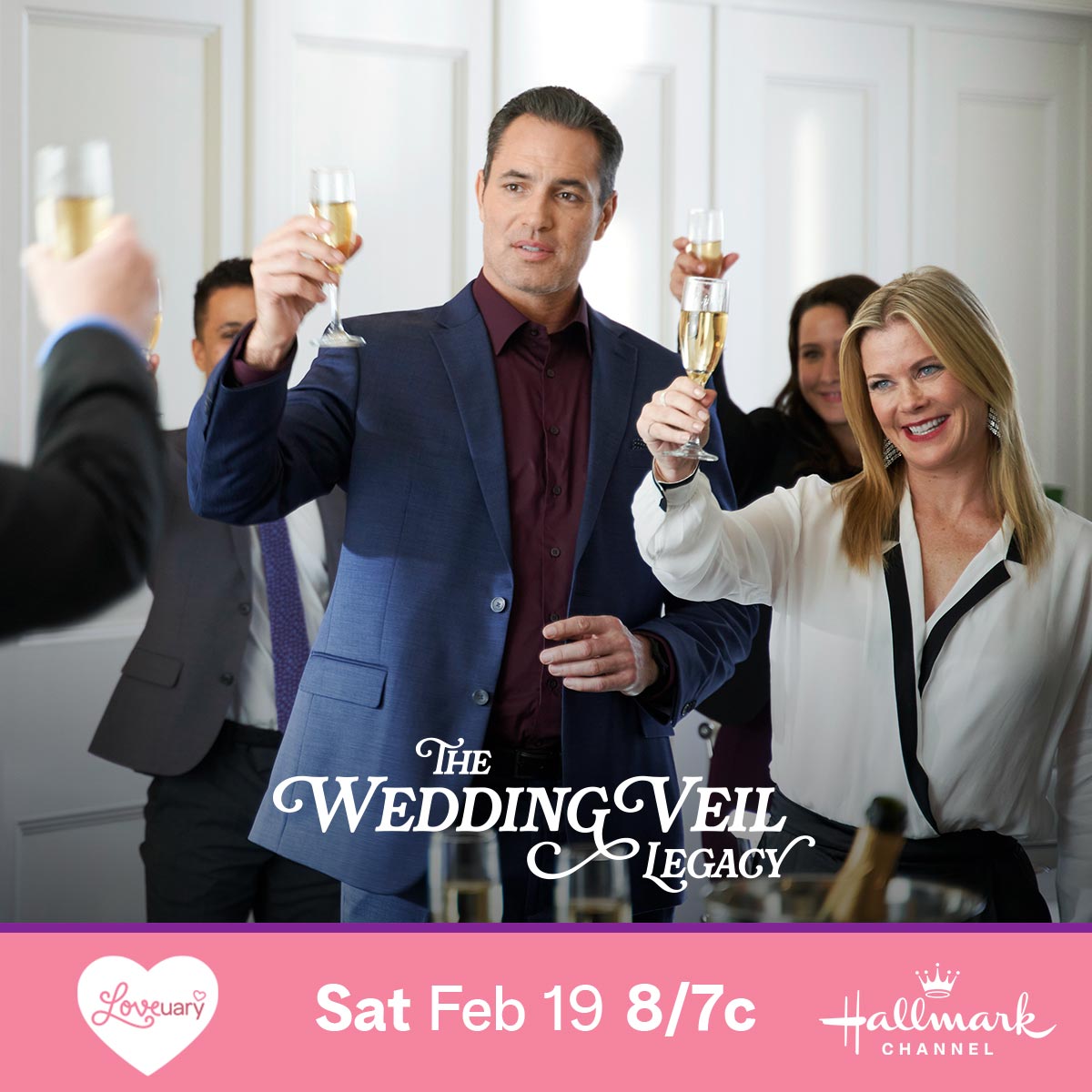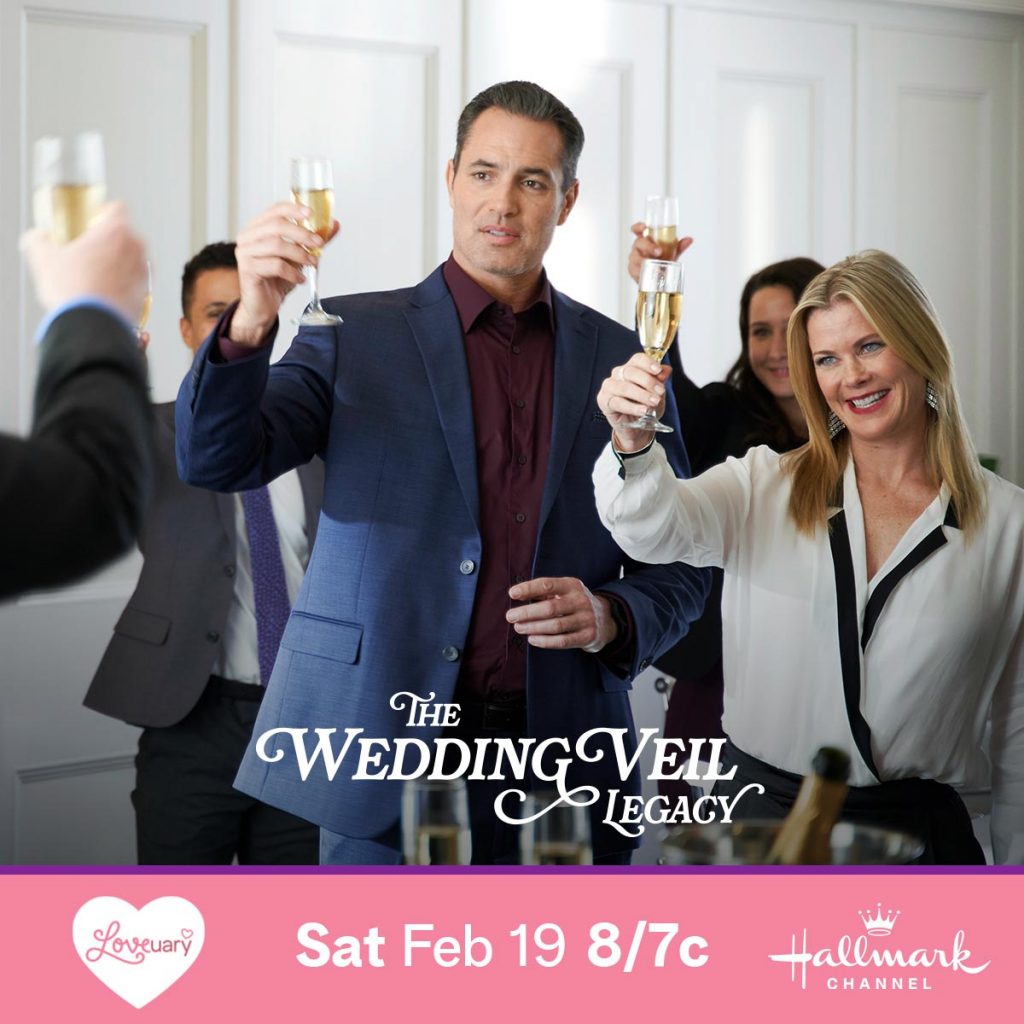 About "The Wedding Veil Legacy" on Hallmark Channel
The Wedding Veil trilogy follows three best friends who met in grad school. These three movies are a first for Hallmark Channel and will include three of its biggest stars who will not only star in their own movies featuring their own love stories, but they'll also star in the other trilogy movies too! In "The Wedding Veil Legacy," Tracy is the last of her three friends to take possession of an antique wedding veil. Will it prove to be magical for her despite her cynicism about its legend? Starring Alison Sweeney, Victor Webster, Lacey Chabert and Autumn Reeser.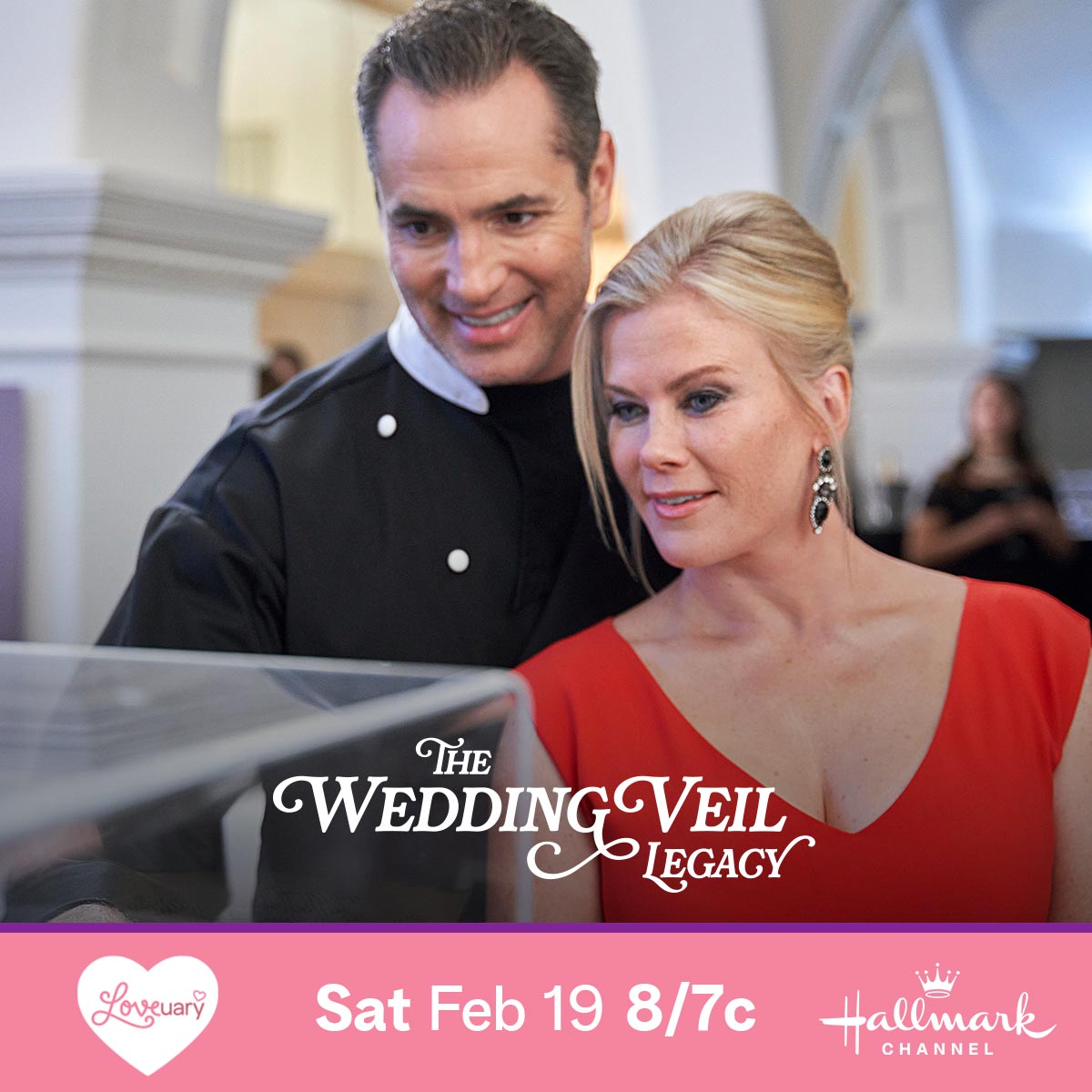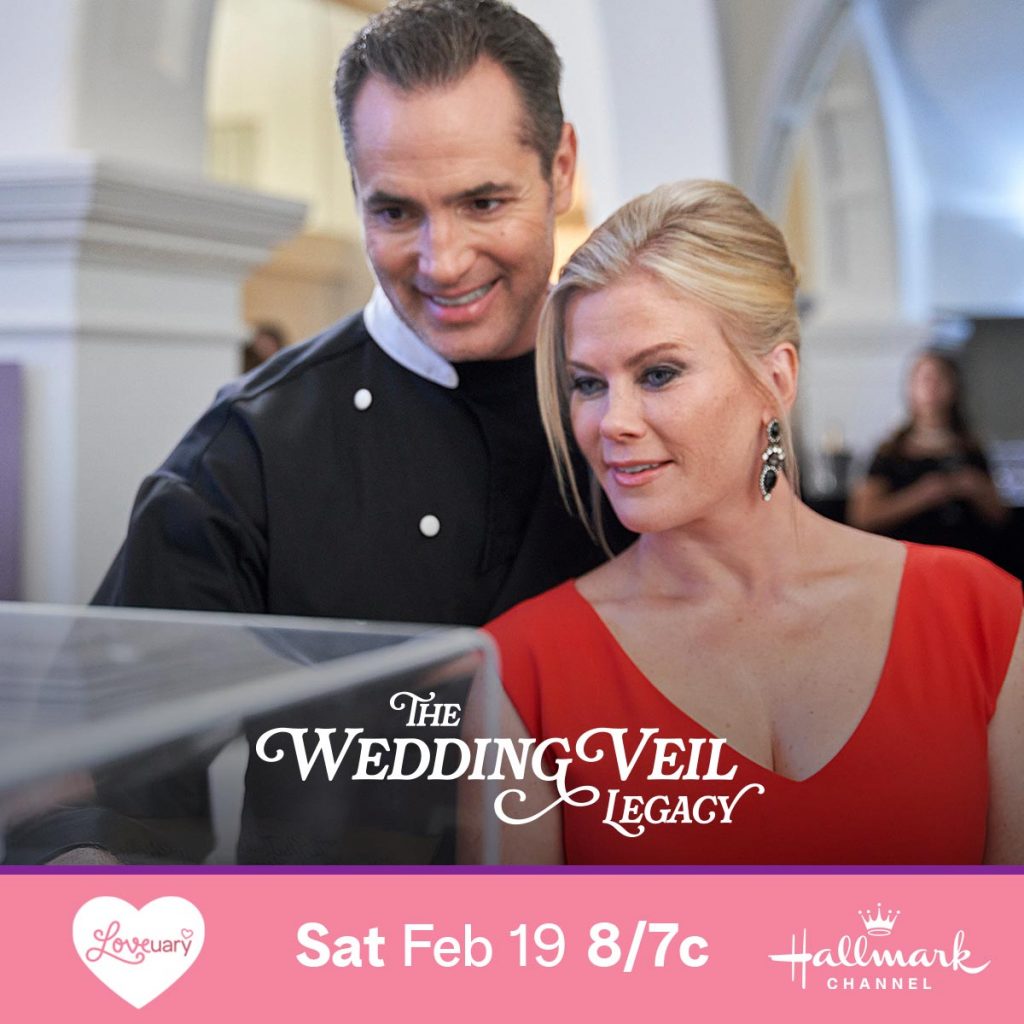 Hallmark Channel Loveuary Sweepstakes, Freebies, and Recipes
More Loveuary fun from Hallmark is their Loveuary Sweepstakes! Join Hallmark fans all over the country and share your "heart hands" for the chance to win a personal assistant for a year!! Dude!!!!!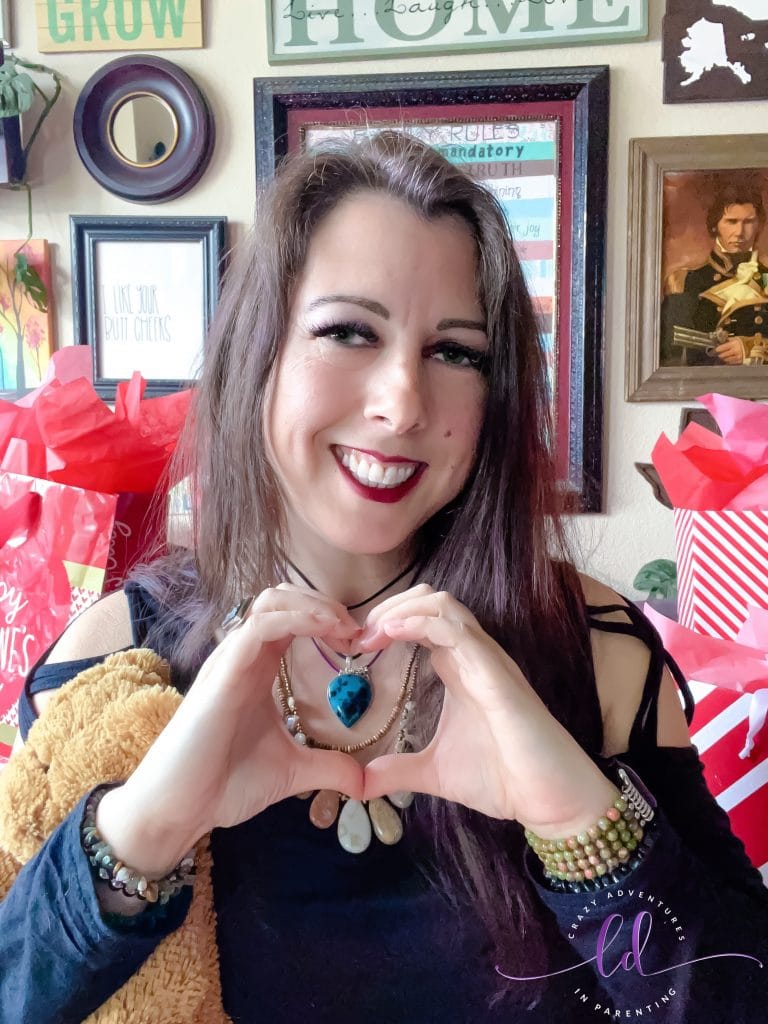 You can also download some beautiful love-inspired Virtual Backgrounds, too! Or check out their tasty Loveuary Recipes! I am ALL ABOUT trying their Chocolate Heart Shaped Whoopie Pies recipe with my kiddos!
Hallmark Channel Giveaway! TWO Chances to Win!
Here's your chance to win one of TWO $25 Visa Gift Cards I'm giving away, woohoo!! One lucky winner will receive a $25 Visa Gift Card courtesy of Hallmark Channel! To enter, simply comment below and share with me your favorite Valentine's tradition or memory! For additional entries to win, share this post on Twitter, Facebook, or Pinterest (using the image below) and share the links to each share in the comments below as well! Unlimited entries available for every share/comment! Open to US entrants only 18 and older. Giveaway ends February 22nd 2022 at 9pm MT! Good luck!


You can also win a SECOND $25 Visa Gift Card by participating on Twitter with me during the movie Saturday night! Tweet along with me for a chance to win! One lucky Twitter participant who participates on Twitter live-tweeting along with me will also win a $25 Visa Gift card courtesy of Hallmark Channel!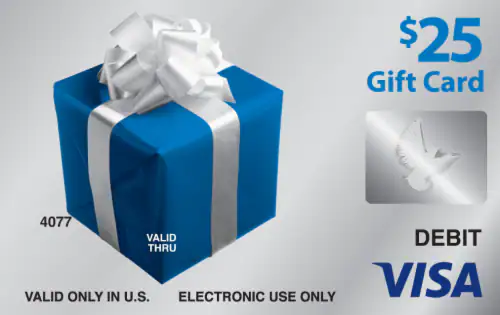 Good luck, and happy movie watching! (With me!) 🙂