There is so much to be thankful for lately. I am absolutely brimming and have to let it all out, I hope you don't mind.
I am thankful for the sun and the warmth of the sun, how incredible it feels to be able to go out and walk in it, watching my flowers blossom in it, seeing my children playing in it, and witnessing my casper-like infant gain a little bit of color as he scoots and discovers grass while basking in it. Sun is so delicious, isn't it? It's infectious rays, lavishing warmth and love on you. Having a bad day? G'head, sit outside, breathe the air, lay in the sun. You'll feel better.
I am thankful for this weekend, and for the chance to meet some of my favorite bloggers at Disney. I am thankful for the opportunity to experience this, and get to know the ins and outs of a truly magical place, and get ideas to help plan for my family's trip sometime this year, thanks to Disney's generous offer to help the military get there this year by reducing their prices for us.
I am thankful for the chance to hook up and meet with the bloggers who joined the newly formed Hanes Comfort Crew, also meeting down at Disney this weekend.
I am thankful that we live so close to family, so that my husband is able to go take the kids and visit his parents while I'm away, and let the kids have fun with granny and poppy and not be so bummed about missing me and the baby while we're gone.
I am thankful my sister gave birth to a healthy and beautiful baby girl on Tuesday!
I am thankful Stellan is home.
I am thankful that, after working really hard, eating well, exercising and staying focused, I've lost 20lbs, and am 14 more away from my goal. Woohoo! Here's to hoping it stays off forever!
I am thankful for being able to buy this beautiful camera and taking gorgeous shots like this, and this, and this.
I am thankful for my beautiful husband who loves me and our children more than anything, and has worked so hard to make this weekend happen flawlessly. I may gripe sometimes about him, but he is and always will be the man of my dreams.
I am thankful that this weekend I will get some much needed time to be me. No breaking up fights. No laundry to do. No dishes, no chores. Heck, no cooking!
I am especially thankful that I won't have to cook, or else, stuff like this will happen: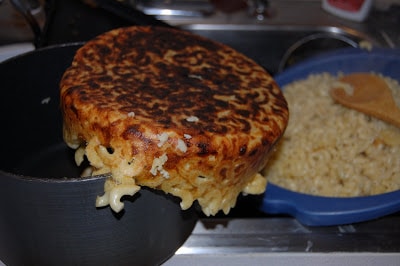 I promise you, I do know how to cook. I'm just distracted by my trip. Yeah, that's it.
I am thankful for the ability to find the humor in all things, like giggling while about to clean up an accident on the floor when I realized the shape of the pee puddle on my carpet my toddler made: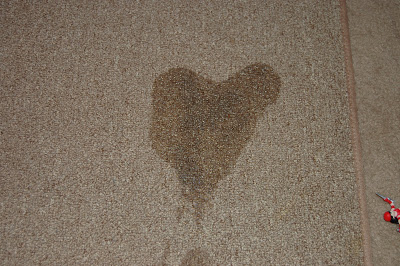 I am thankful for every one of you.
Thirteen reasons I am thankful today, all of these things I love.
Tonight I'll be traveling. Please wish for us safe travels to Dallas, where I fly out from there Friday morning to Orlando. I am worried a bit, about leaving my family, about this Swine Flu thing. As much as I am eager to have alone time, and grown-up girl time, and I know it's going to be fun, I'm also hating leaving my family behind. My husband had high hopes of taking in the sites in Dallas with the kids while I'm gone, and now he's not certain he wants to do that with this illness going on. This whole thing is scary, isn't it? It weighs heavily on my mind. I hope all will be well, and that nothing will happen, to us or to any one of you, and that this goes away soon.
Never miss a post! Subscribe here for all kinds of crazy parenting fun!