I thought I'd take this opportunity to share with you my Valentine 🙂 My beautiful husband is up for promotion and had to get professional Army pictures done for his file recently, called a DA Photo (bonus points if you know what that stands for!).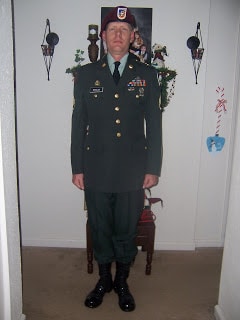 I love it when he gets all dressed up. He wears a uniform everyday, but to see him put this one on, such pride, such honor, such care to ensure it stays perfectly pressed, and everything sits just so. He loves serving his country so much.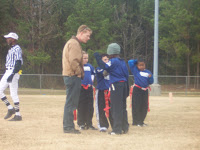 He means so much to me, how much he loves teaching our children anything and everything. For example, he loves soccer and coaches every season without fail. This fall my son tried out flag football for the first time, and even though my husband had never played it, let alone coached it, after a game or two on the sidelines with me, where'd my husband end up? Assistant coaching, learning the rules so he can coach next time. (Could've been he wasn't aware of how loud the cheering mom screamin' her heart out was *cough*)
He's most certainly my other half. Like a puzzle of love created just for us, we fit together expertly, so crisp and stark, yet so bending, allowing more room to add another family member, yet still fitting together as fate intended. Like he was born for me, and I him. My hand in his hand. My head on his chest. His arms held out to me, as they were made just to shield me, encasing himself around me like a shell, tough. Strong. Willing.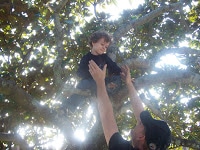 I love his strong arms extending their comfort to our children when needed, or to be there to catch them should they fall.
I am thankful for each and every moment we have together. In the military you learn hard and fast to make each moment matter. In our case, it only amplified what we already did – living each moment ridiculously in love, with each other and our children.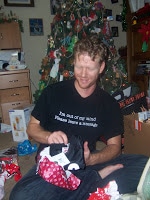 I love the twinkle of tears within his eyes when I go out of my way, in my super-secretive self, and get all sweet on him, or get him the most perfect thing ever imaginable – whether that be something to fuel his love of magic, or something Steelers for himself or one of the kids, I can somehow always read his mind, and know exactly what to get him. I know him better than I know myself, I think. And even better? We're still learning things about each other, after all this time!
I don't know where I'd be without him. I can't imagine my life if he's not a constant by my side in this crazy life. His devotion to me and our family, his writing me love notes, sweetly letting me sleep or taking over chores to give me time to do something else. I love the way he looks at me, even still, like we're still newlyweds, that newness is still there, yet, we've been together so long we know each other's ins and outs, that fearless knowledge that comes with knowing someone so closely, so wholly.
I love this picture. This articulates without words my husband. You wouldn't know it but it was cold this day. Bright, shining, beautiful water, baby-soft sand. The time spent at that beach on that borderline-chilly, explosively buzzing about the beach as though warmer times had already arrived, rolled up clothing that didn't stay up and got wet anyway, children frolicking in the waves and in the wet sand building sandcastles, and with the buzz of children and sunlight and cool air, there's my husband, hip deep in it, pants rolled up oddly like everyone else, smiling and goofy and mine. All mine.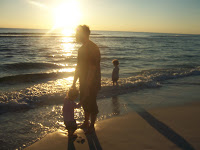 Happy Valentine's Day my love.

By the way, DA stands for Department of the Army.

Never miss a post! Subscribe here for all kinds of crazy parenting fun!