(This is about how it went…)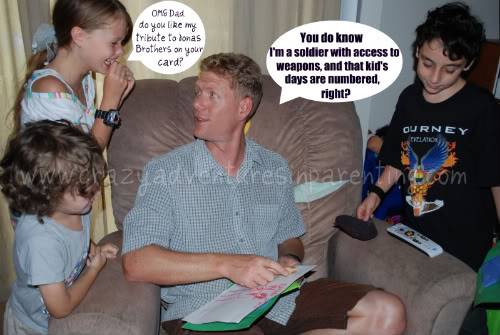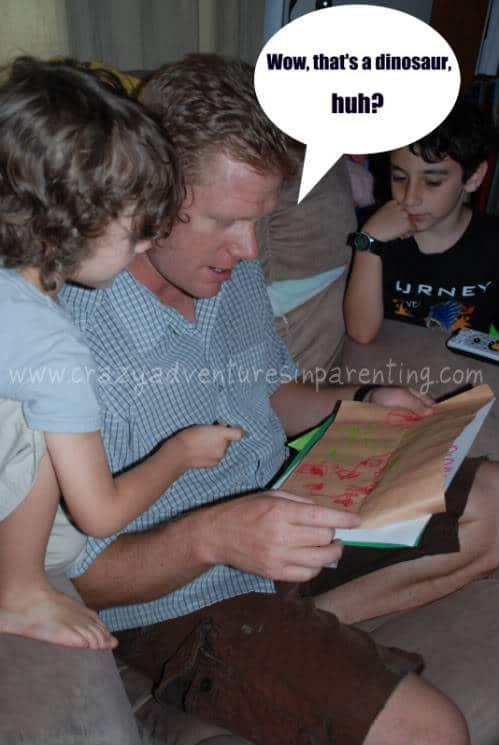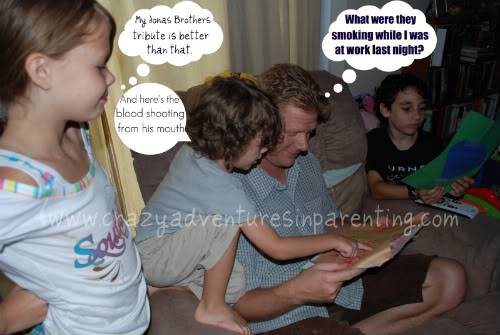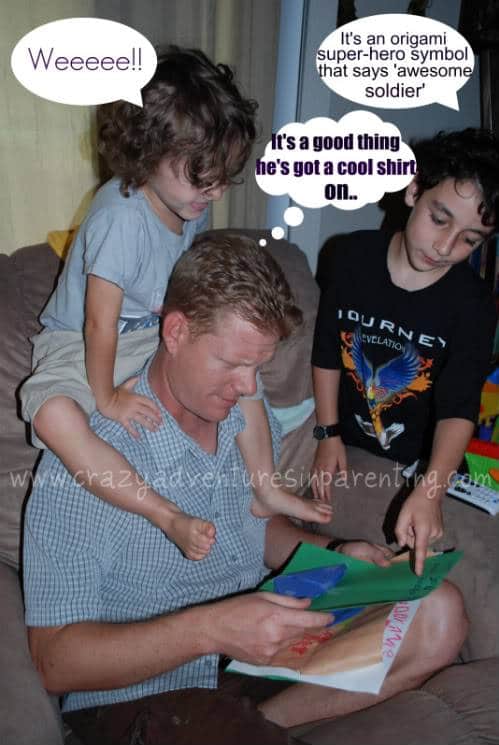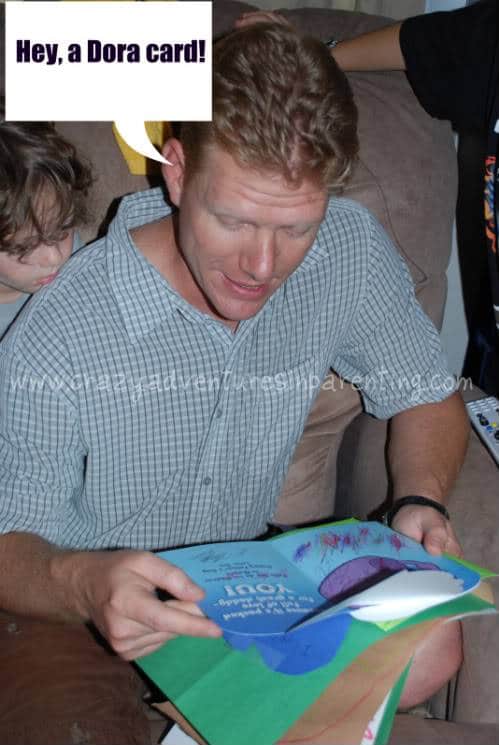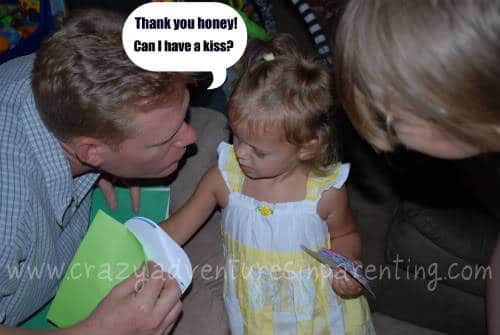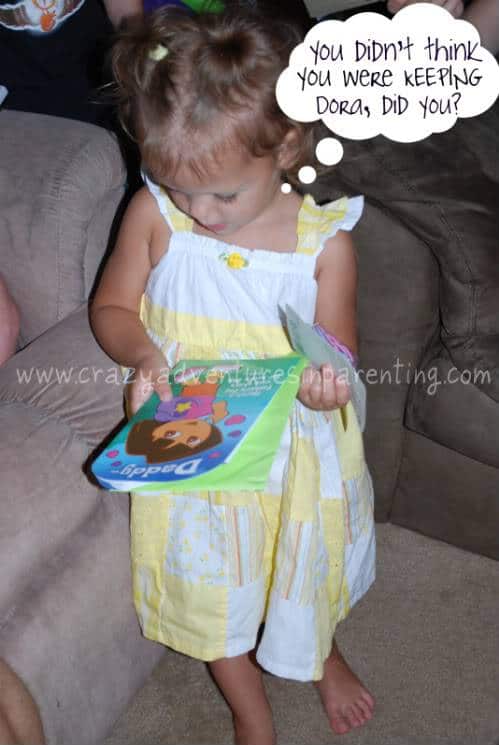 It wasn't all bad, though. We whipped out a surprise or two. Like this cloth diaper made from a soldier's uniform. This was a gift my toddler had given him her first Father's Day with him. We were ecstatic to see it still fit, so she surprised him with it (and again later, when she pooped in it) The gift that keeps on giving…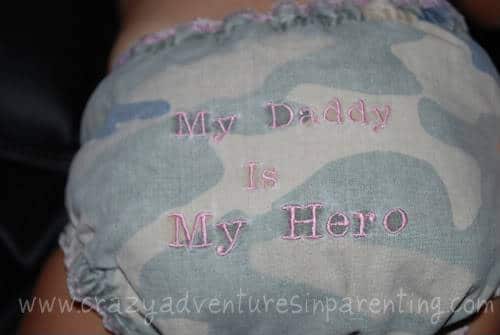 And yes, I know, shoot me now, that's my husband doing the dishes on Father's Day. But he confided in me that it's one of his favorite times, because he has baby dude right by his side taking everything out helping him. Look at my boys, how sweet are they..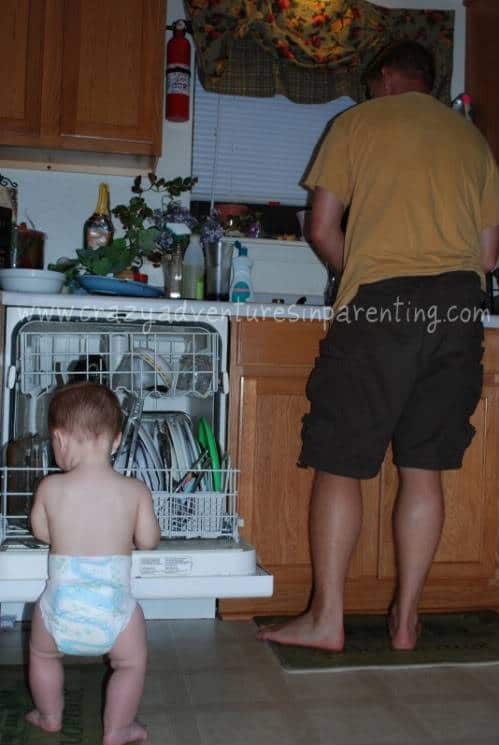 I could just eat my baby dude up. Look at his scrumptious baby body! I love my chunk-a-munk! (And the handsome hubby, too)
Yesterday was made of magic and lots of laughs. I hope my husband thought so, too.
Never miss a post! Subscribe here for all kinds of crazy parenting fun!