Hi, I'm Lisa!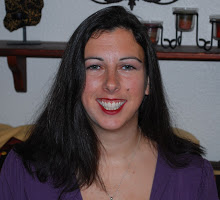 I'm a nail biter. A health-nut, but I love me some hot wings and cake (not necessarily together, mind you). Looove to bake. I'm a romantic, but I love sports. I'm a writer (of course) but love to draw and paint, too. I have six kids and all most of my hair. Well, maybe not most of it, as I just cut it all off, practically.
I love organization and things in their place. I host a meme on Tuesdays that takes on our To-Do lists called (very appropriately) To Do Tuesday.
But mostly? I love to play with my kids, laugh, and take pictures. And work out (since losing weight and all, I have fun doing it!) And writing, did I mention writing?
What about you?


Never miss a thing! Subscribe today for all kinds of crazy parenting fun!