There's something about taking your daughters to the salon to get their hair cut. Perhaps it's how grown up they look, sitting in the waiting room while thumbing through magazines. Or perhaps how you secretly cry inside as they're called, not wanting to say goodbye to a single strand of hair on their head, despite how dire it's been to get a brush through the tangles.
But, to see the adventure in their face as they plop into the chair and bobble about a teeny bit, with the hairdresser pressing the pedal, raising them up (yes, even my teenager got raised a bit). To see that joy as they lean their head back for a non-mom hair-washing, and see them glance in the mirror here or there to see what machination has been concocted with scissor-artistry and a comb.
This time was particularly different because, the girls chose their hair cuts themselves. Mom wasn't running the show, other than to make them aware that it had to be easy to style (and ultimately, paying). This was a hard leap for me, particularly because I'm usually the one styling or helping style, and I've been back and forth in the past with what works and what doesn't. But my oldest is about to turn fourteen this month, with the other having just turned nine, and begging for shorter hair all. summer. long. I finally gave in.
I must say, they chose quite well, if I do say so myself. I guess it wasn't too bad after all.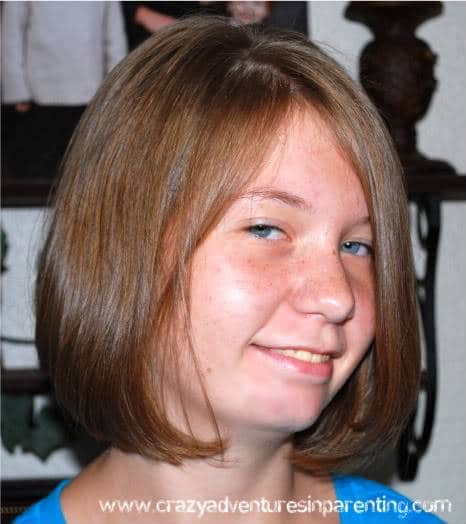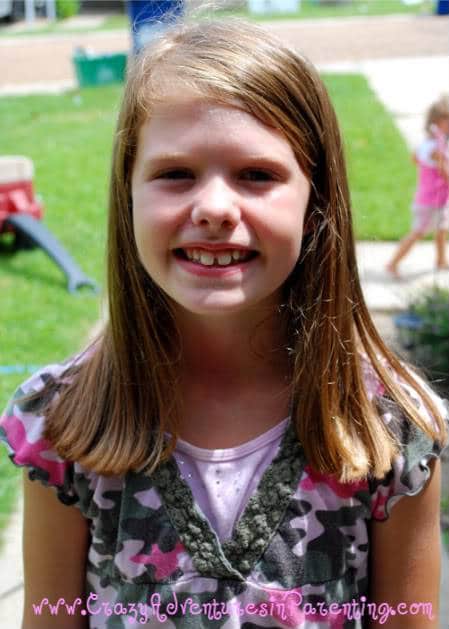 Don't ya think?

Never miss a thing! Subscribe today for all kinds of crazy parenting fun!