For this week's capture, Beth's prompt was "motion." I have six children, motion isn't hard, especially as rambunctious as they are. So I did what any (in)sane mother would do – go to the park.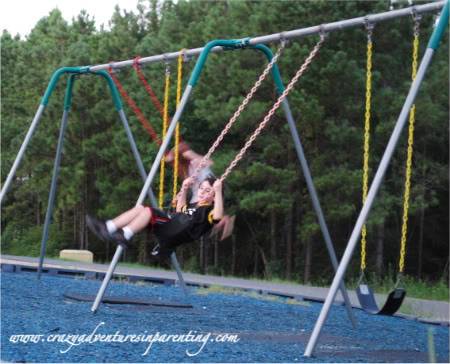 The little devil tried to figure this whole slide-thing out..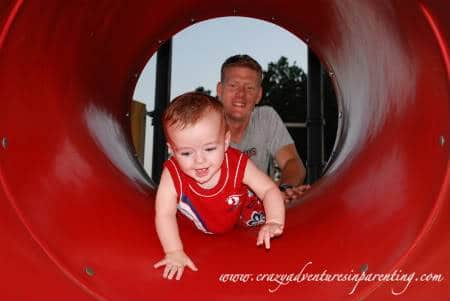 ..but failed, ending up looking like a turtle stuck on it's shell, wobbling about.

My high-flying son took off like an airplane, jumping to and fro-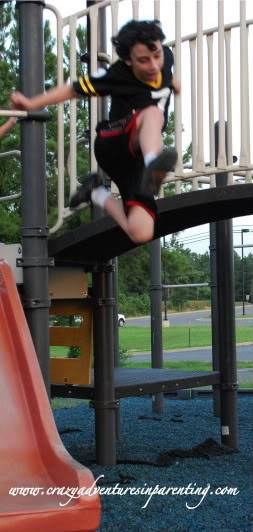 My boys – dear, sweet, smiling, behaving boys. (Right about now I'd usually say "Quick!! Get a camera!" but uh.. I already did. Heh.)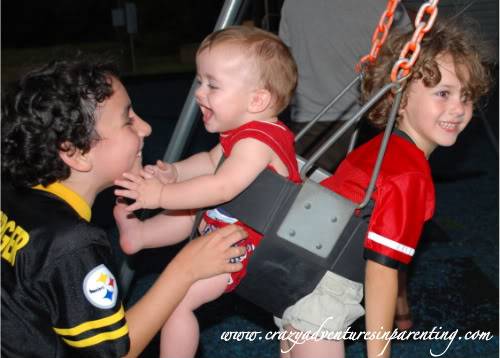 And this. This! I have no idea what my husband was doing here. Haha!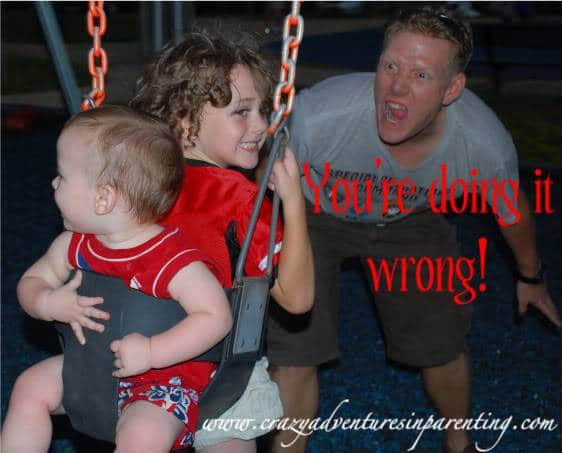 This deserves a caption, don't you think? I put in "You're Doing It Wrong" because, well, I had fun the last time using that phrase. What do you think I should put as the caption?

Never miss a thing! Subscribe today for all kinds of crazy parenting fun!