Today it's my birthday. I'm not ashamed to say, I am 33 years young today.
It has been an emotional, life-changing 32nd year for me, I can't imagine what my 33rd year will bring. This is the year I finally lost weight. This is the year I finally realized, it's okay to follow what you love. This is the year I bought the camera of my dreams to take wonderful pictures with. This year I met many amazing bloggy friends, traveled to visit Mickey and hey, I'm bringing my family to meet him at DisneyWorld, too! (As in, right now we're probably on our way, driving! Eeek!)
My bestest birthday present ever is going to be surprising them with this trip.
(Psst! Because it's my birthday and Thanksgiving this upcoming week, keep your eyes peeled for a giveaway or two, too.)
33. Who knew it would feel so good?
*edit* My husband has already started it out awesomely. He calls me to ask if he left something in the van, and I go out to find this…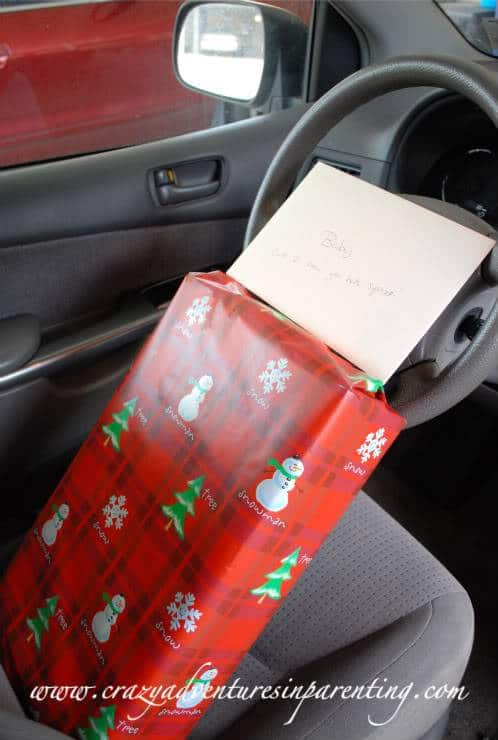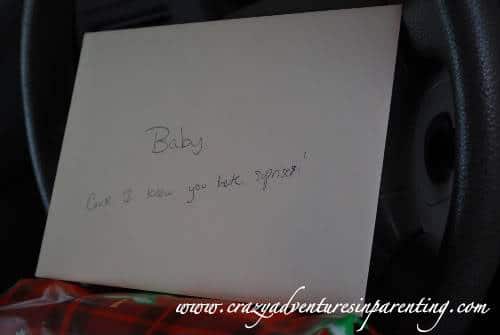 How cute is he, that stinker!
Never miss a thing! Subscribe today for all kinds of crazy parenting fun!