You get a lot of "first times" when raising children, don't we? First teeth, first words, first step, first day of school.. but it gets me right in the heart when an accidental first time appears on my doorstep, quite literally!
My Baby Dude and toddler got to experience snow for the first time, and we all got to experience snow for the first time here in Louisiana. It was (mostly) magical, and quite humorous.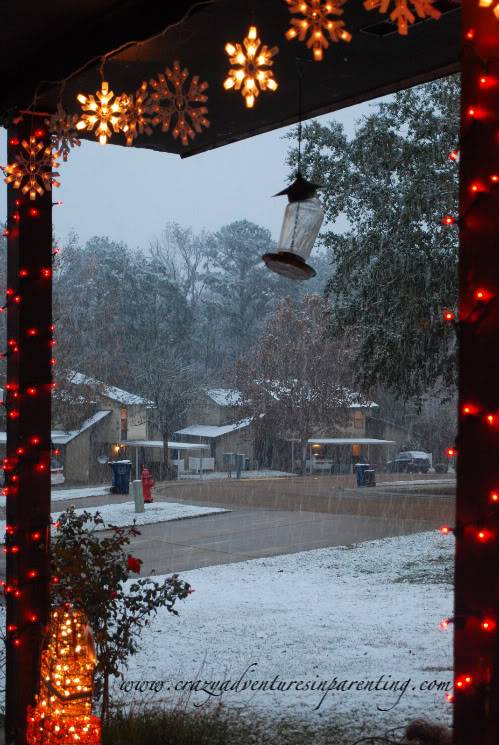 We had little dudes in too-big-for-him big brother boots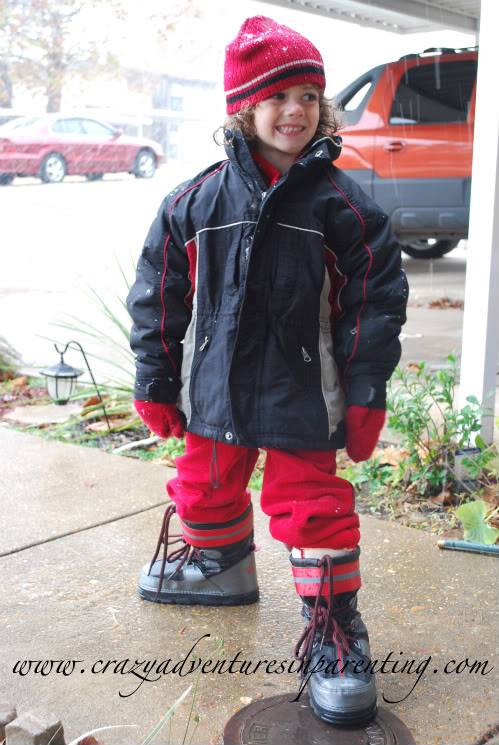 Mini snowmen making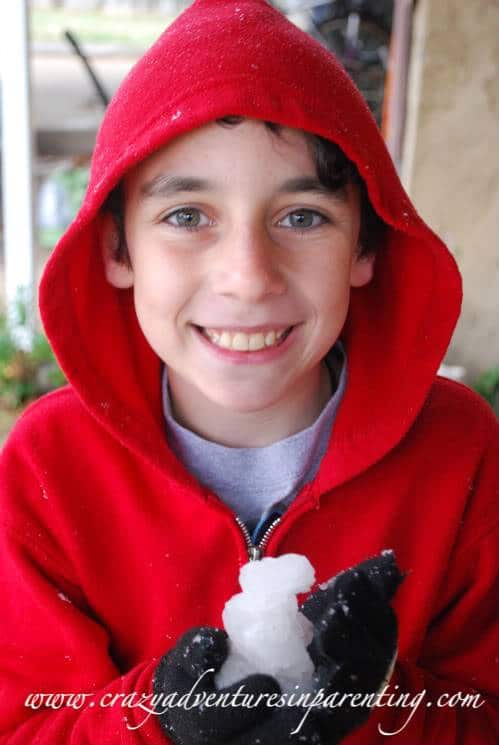 And Baby Dude, layered with as many long-sleeved pieces I could find, enjoying his first time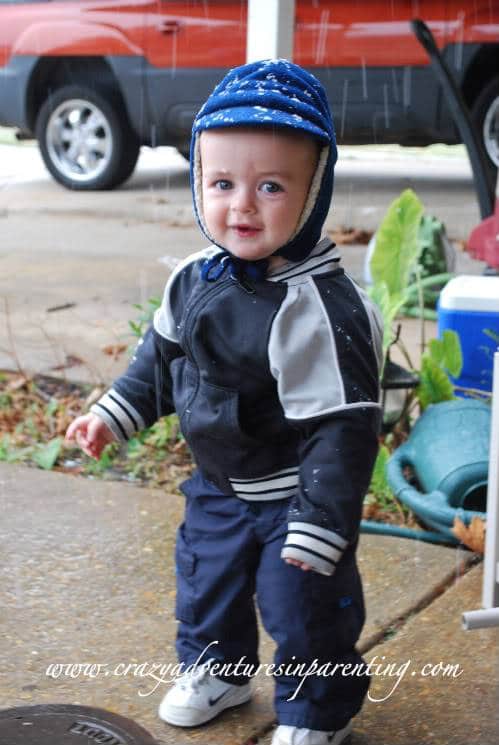 We had little kidlet people, gathering, collecting, plotting their next move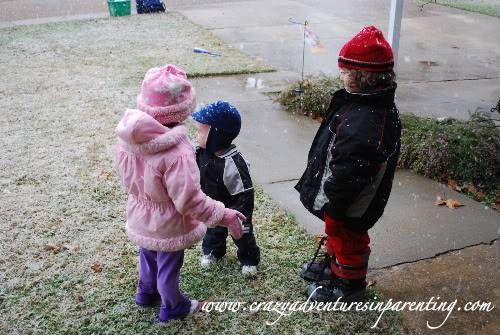 A myriad of many flakes to play with, and eat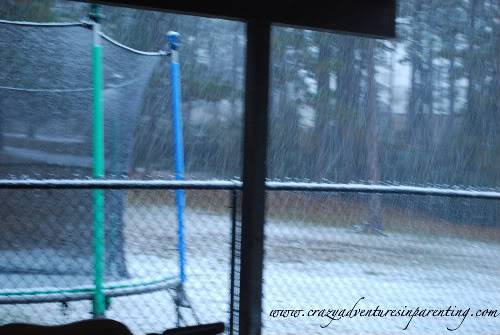 Enjoyment – "Oooh, look, it's fun!"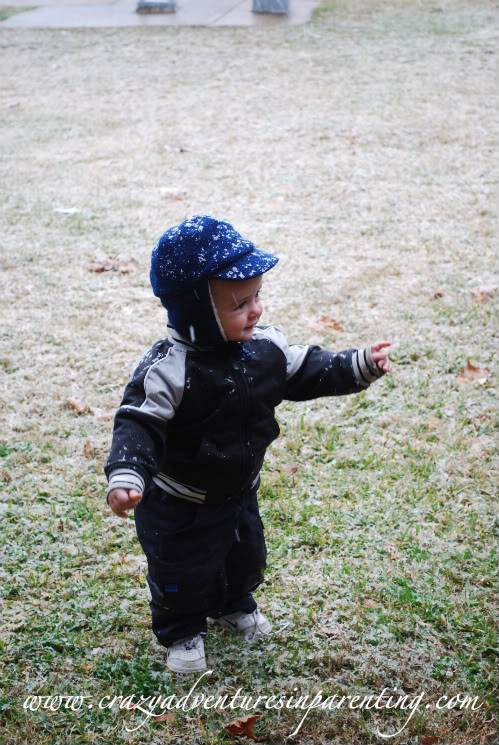 Amazement – "What is this stuff, anyway?"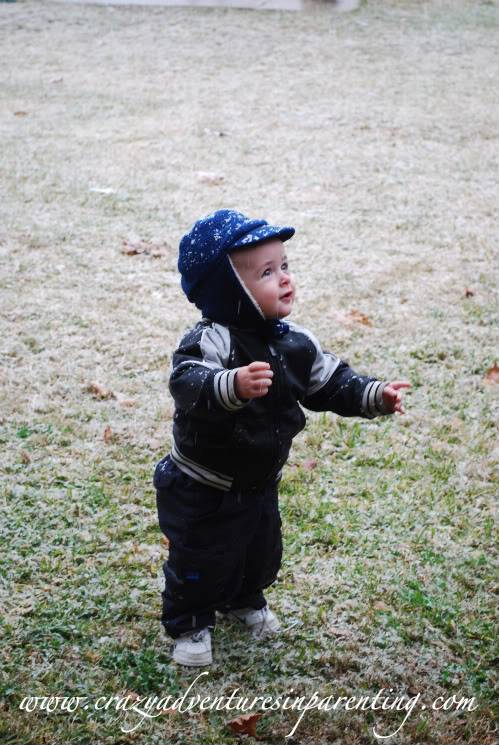 Dumbfoundedness – "What the heck, it just keeps coming!"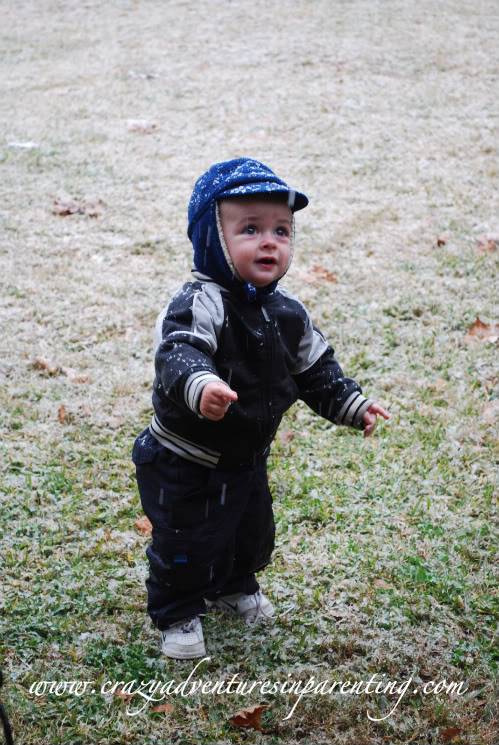 Disdain – "Um, I don't think I like this numbing feeling anymore! Get me out of here!"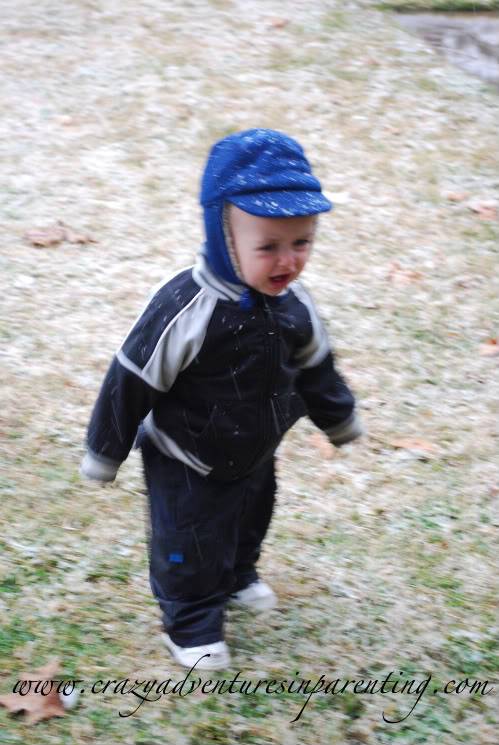 And he came a-runnin'. "Hurry up, mom. He's about to blow!!!"
Too late. Someone wasn't digging the cold visitor after all.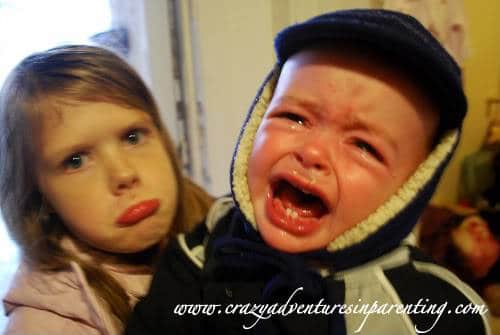 Good night, sweet snow. We enjoyed you while it lasted (well, most of us did). Hopefully it won't be a long time until we see you again…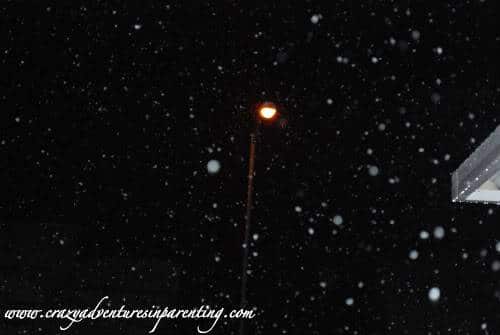 Never miss a thing! Subscribe today for all kinds of crazy parenting fun!