She's not afraid of heights.
She's not afraid to look a little crazy.
She really likes dressing like her sister.
She's a dork. No, really.
She really knows how to make people laugh without trying to.
Most of all, she is one of the most loving, most giving, kind-hearted girls you'll ever meet, often sharing everything she has with everyone, and taking rejection in any form pretty hard.
And today, she's ten. TEN! How does that happen? Where did this newly-four-year-old girl go, as she held her baby brother for her birthday with her baby-soft curls and baby-teeth-grin?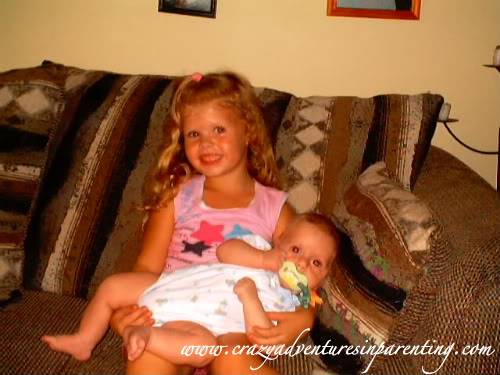 Today she's dressed in purple heaven, and her gigantic birthday smile beaming her big-people teeth back at me are a reminder that time is not on my side. Sigh.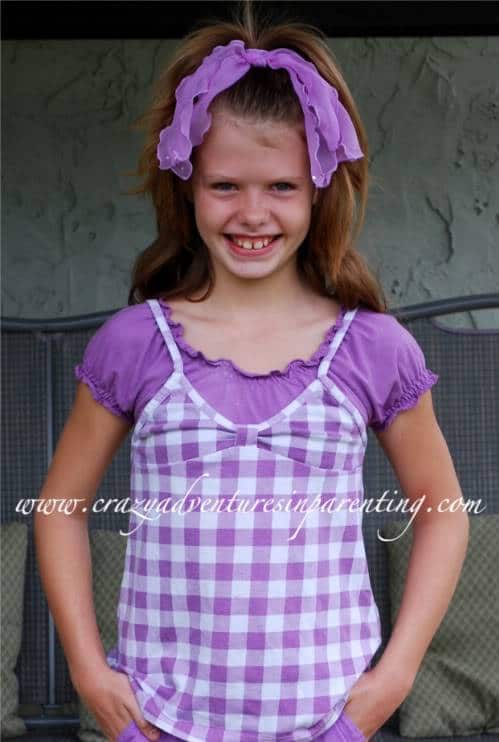 Last year's birthday menu included homemade pizza and chocolate cupcakes. This year? Mexican pasta and lava cake (all her choices, I might add. Excellently done, if I do say so myself.)
Happy Double-Digit Birthday, sweetheart.
Never miss a thing! Subscribe today for all kinds of crazy parenting fun!