Alright friends. Sit up straight in your chairs, now. You're gonna have a chance to win one of these, just as soon as I stop oohing over the cuteness that is this Classic Wood Kitchen Set by Constructive Playthings. It's so sweet, my teeth hurt just looking at it. True story.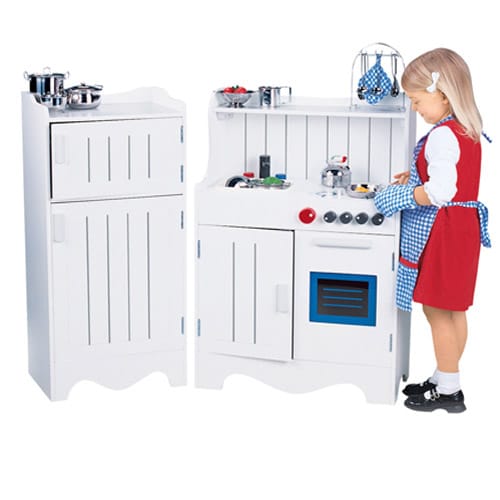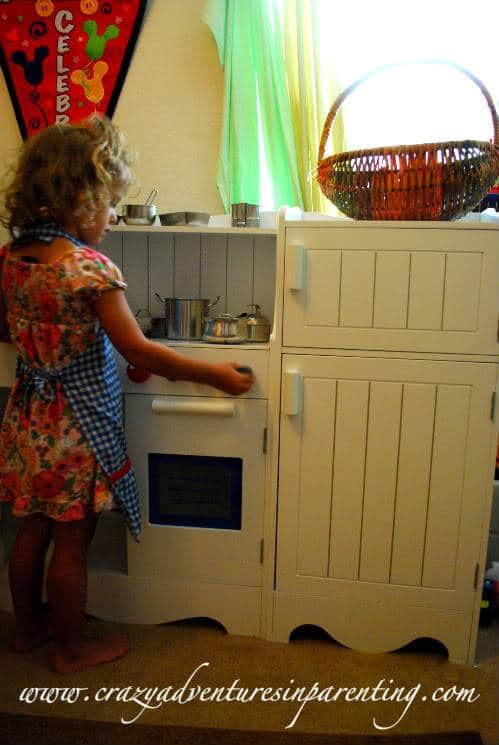 (I apologize for your tooth ache. Don't say I didn't warn you, though.)
My husband, however, doesn't have the same admiration for this play kitchen as I do, mainly because he was the poor schlepp good father who put it together. He's good husband. I think we'll keep him.
Anyway, what can I say about this kitchen. You know I love playing chef with my kids already. This kitchen is ideal for us, it's made of wood, and considerably smaller than our other one, thankfully, so that'll help us save valuable room space and backaches when we move next. (And for those of you who are military, you understand where we're coming from with the constant moves.)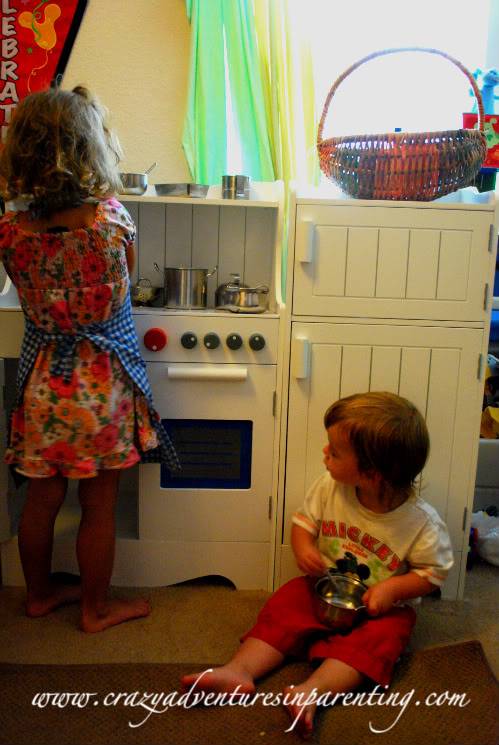 It fits all our children's kitchen cooking accessories perfectly, and it's just the right size for both my toddlers. I was worried at first that, because it wasn't as big, that we'd have to cram all our playfood-stuff into it, but it has plenty of room, as you can see.
I really love it. I'm fearful because it's pristine white and I wonder how much longer it'll remain white (ha!) but otherwise, the kids are playing with it everyday, creating for me lovely concoctions of pretend-steak and milkshakes and whatever their hearts and minds come up with. So.Much.Fun.
Win it!
Yes, friends. It is that time – helping you get some holiday shopping done by offering you a kickass toy! Woohoo! You know you are DYING to win this adorable kitchen for someone you love, aren't you?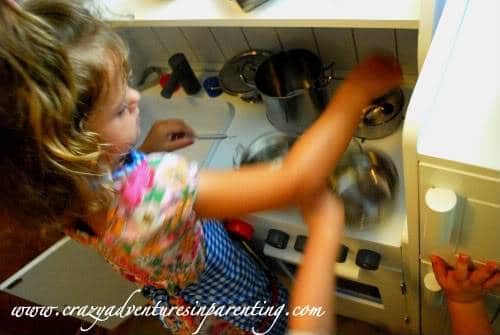 To enter:
Visit Constructive Playthings and take a lookaround. Come back here and tell us what items you might consider great gifts for the holidays. Remember that by clicking this link or button below, you receive a 15% discount off your entire order.

For extra entries:
Follow Constructive Playthings on Facebook (1 entry)
Follow Constructive Playthings on Twitter  (1 entry)
Subscribe and/or follow my blog, and/or follow me on Twitter. I'm

CrazyAdventures

(1 entry for each, and if you already do for any of them already, it counts!**)
Share this post via blog, email, Facebook, Stumble, Kirtsy, Digg this post! (1 entry each 'share'. Be sure to comment each time!)
Tweet this post on Twitter, come back and post that you did (1 entry per tweet – unlimited entries available!)
Or, keep the holiday toy choices comin'! (1 entry per comment)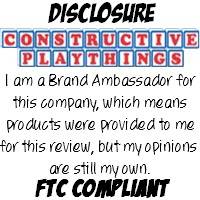 The Classic Wood Kitchen Set will be awarded to one winner in US and Canada only (Canadians – Constructive Playthings is just on theverge of launching in Canada!)
Winner will be chosen using Random.org. Contest ends Wednesday, October 6th, at 9pm CST.
Good luck, and happy playing!
Never miss a thing! Subscribe today for all kinds of crazy parenting fun!