We walked to the Pumpkin Patch celebration on post last night, all dressed up (yes, even me). I love Halloween and playing dress up with the kids. Baby Dude this year is dressing up as his absolute favoritest thing on Earth (other than me and breastfeeding) – Mickey Mouse.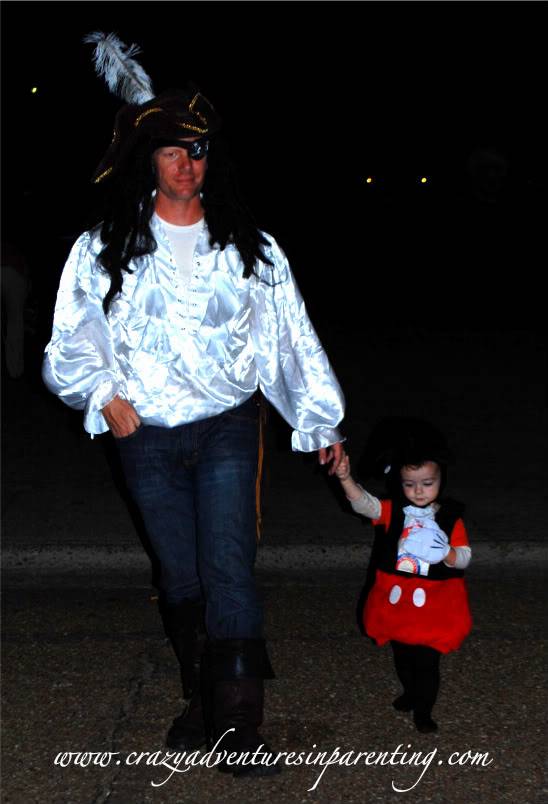 More costume fun to come this week. Yay! What is your family wearing this year? Did you make them, or buy them?
Never miss a thing! Subscribe today for all kinds of crazy parenting fun!