October is here, and the weather has began to cool off (THANK GOD!), and to get into the spirit, I've rolled up my sleeves, stocked up on allergy meds, and broken into the moving boxes for all my fall goodies. *Achoo!*
There are some decorative pieces that are missing, though. Lost in the sea of moving boxes mislabeled in the garage I'm sure, to be found eventually (but probably not in time for this season, sadly).
In the meantime, with this new house and new areas to decorate, I am still in need of some stuff, like fall garland and a few tchotchkes to round it all out and make it festive enough.
Here's my dining room table thus far. Need something for the top of the centerpiece, though, that fall spice candle isn't enough. I also think that table runner isn't enough, either. Might move it to the entertainment center. Hmm…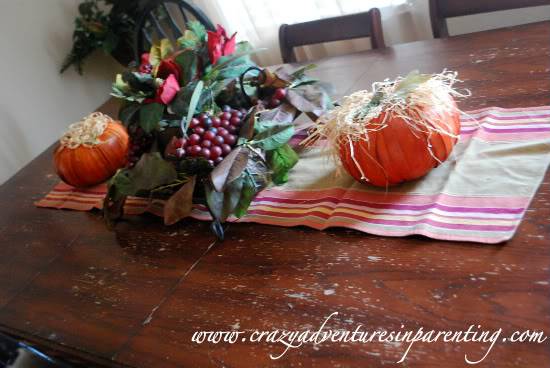 Pumpkins purchased at Dollar General. Centerpiece and wreath (yes, that's a wreath) were from Home Interiors.
On top of my (quite full) bookcase.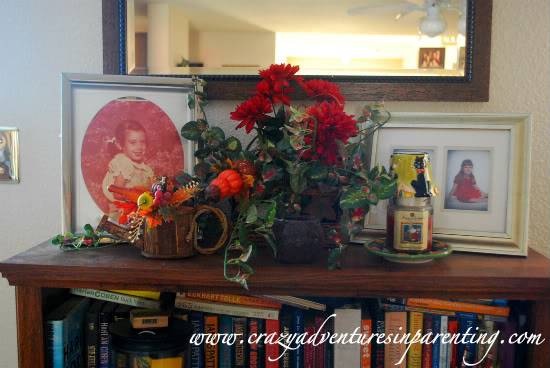 Basket from Michaels. Garden picks from Dollar General. Dish, candle, and candle topper from Home Interiors.
Foyer. Love that this is the first thing you see!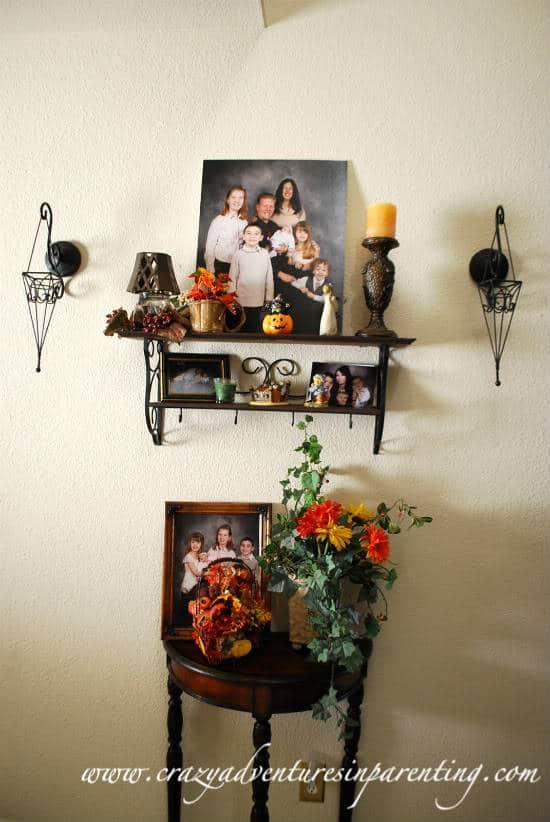 Basket on shelf and flower pick from Michaels. Pumpkin with cat part of a set from Home Interiors. Cherished Teddy fall  bear from Hallmark. Basket on table and moss from Michaels. Flower picks from Dollar General. Entire vase with flowers and grape picks from Home Interiors.
My entertainment center. Do you think that table runner would look good here?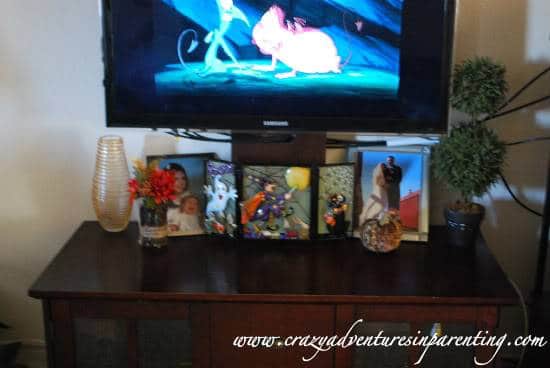 Vase, middle Halloween glass decor & tree from Home Interiors. Pumpkin and flower decor from Dollar General
End table decor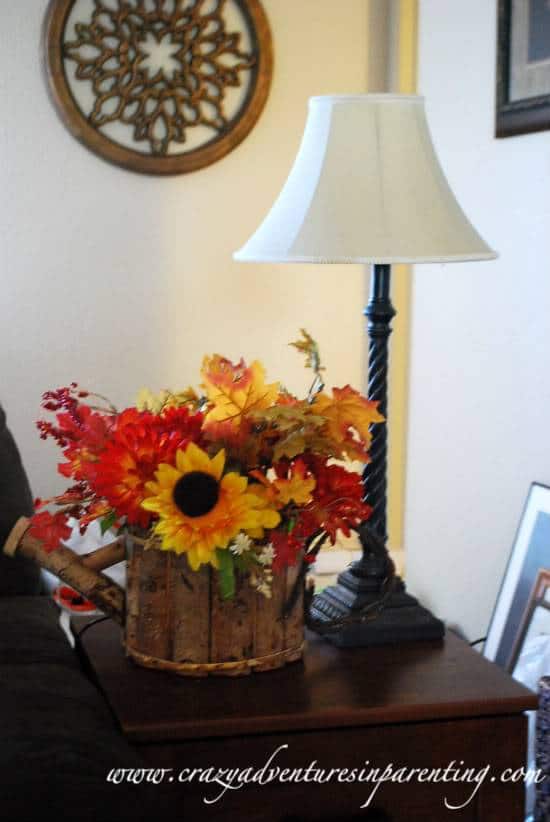 Basket with flowers from Michaels.
This is the larger couch against the shared wall between the great room and kitchen. I love this ledge!!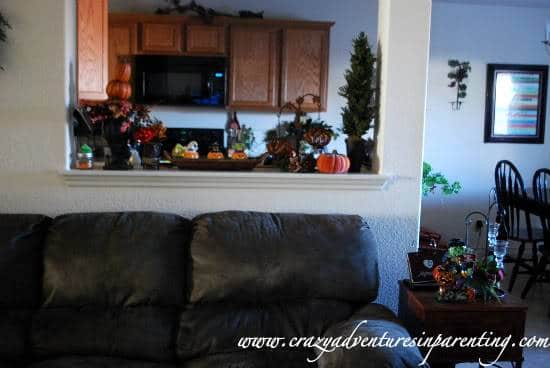 I believe everything you see here is from Home Interiors, except for the frosted pumpkin and small jarred pumpkin candle. They're from Dollar General.
Close-up of my ledge. I think it could use some garland there, don't you think?
My front garden (so far). I want to add some garland to the porch.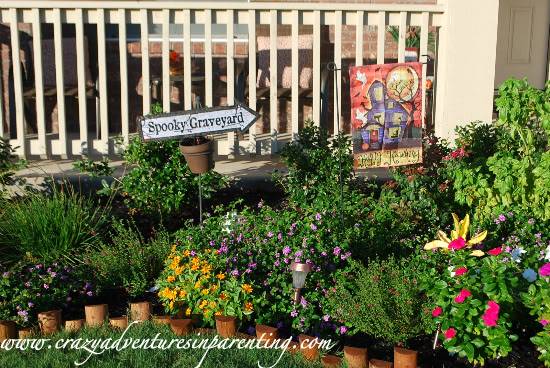 Flag from Walmart (I think?). Sign from Spirit Halloween.
Front door/entry so far (far from done). This is a hodge-podge of things I've collected over the years, from everywhere you can think of. Looking to get a fall wreath, pumpkins (nearer to Halloween) and some fall plants to plant, like mums and marigolds.
Front porch, a little bare, but will have more with garland and fall plants soon.
What do you think of what I've done so far? I plan to share updated pictures as soon as I shop for a few more things. Have you decorated yet (or do you decorate)?
Since I was so busy snapping pictures of my fall decor, I took more new pictures of my home that I plan to share in tomorrow's post. Be sure to look for it! 🙂
Never miss a thing! Subscribe today for all kinds of crazy parenting fun!