As you know, I bake my own desserts from scratch most of the time to control what goes into each recipe to ensure we eat all-natural and organics. For our Halloween Party, we used an organic boxed chocolate cake mix, which we thickened up with a little organic flour to produce chocolate cake-like cookies to sandwich pumpkin cream cheese in-between. Delish!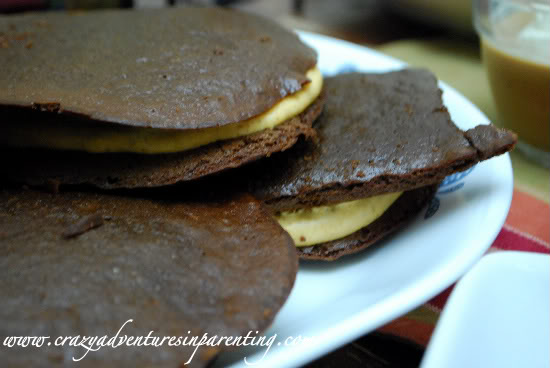 Whoopie Pies with Pumpkin Cream Cheese
Box of Chocolate Cake Mix + ingredients listed on box
Additional flour (I used about 3-4 tablespoons full)
Parchment paper
Prepare cake as directed on box, but adding additional flour to make it thicker and easier to spoon onto cookie sheets. Using parchment paper, drop tablespoons onto the cookie sheet. Bake for 8-10 minutes (but keep tabs on it in your oven). Cool fully on a plate. Add Pumpkin Cream Cheese mixture in the middle and continue to refrigerate until ready to serve. Serve additional Pumpkin Cream Cheese on the side (as a dip if you'd like).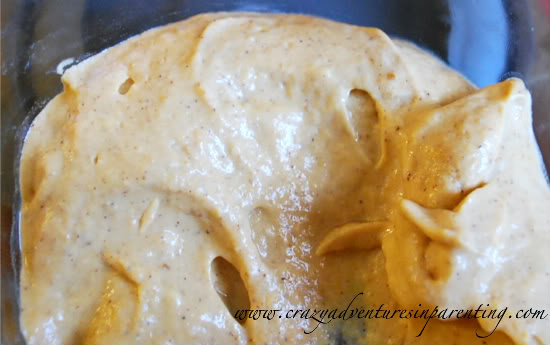 Pumpkin Cream Cheese
3 tablespoons of pumpkin
1 8oz package of whipped cream cheese
1tbsp pumpkin pie spice
1 tsp cinnamon
1 tsp vanilla
1-2 tsps of sugar or Truvia
Mix together well (with our without an electric mixer) and refrigerate until ready to serve.
Check out my other Halloween recipe posts:
Whoopie Pies with Pumpkin Cream Cheese
Mummified Hot Dogs
Ghost Pudding with Homemade Whipped Cream
Chocolate Pretzel Spiders
Spooky Alien Cupcakes
Never miss a thing! Subscribe today for all kinds of crazy parenting fun!