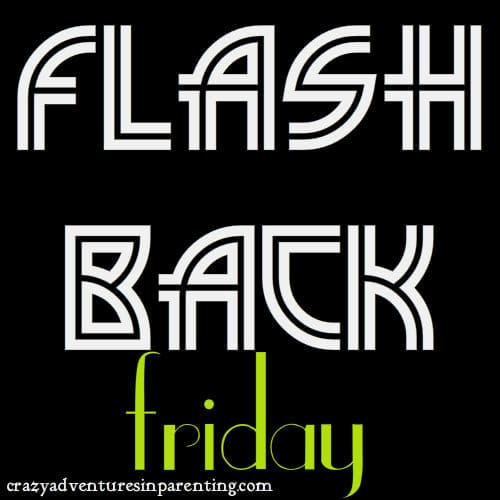 This week's Flashback Friday is focusing on SUMMER! Have your children had their last day of school yet? Yesterday was my kids' last day, and they are SO EXCITED for the summer! (I, personally, can't wait to swim!)
You might be looking for some cool summer-related things to do. Today's post has a TON of bookmark and Pinterest-worthy stuff to read. I hope you enjoy!
Kelly from The Centsible Life shares
40 FREE (or nearly free) Summer activities for kids
. YES!! Bookmark this one!
If you're anything like me, you like making your own things from scratch to save money. Piera from Jolly Mom shows you how to create your own snow cone syrup.
Fun and FABULOUS summer food ideas for this summer from Dresden that I canNOT wait to try, yum!!
Are you
ready for summer camp
? Julie shares with you ways to get you prepared.
Are you moving this summer, and wondering how to make new friends? Shana shares some great tips on how to meet new people.
When you can't take the heat, you get out of Texas, so sayeth Andrea from Great Thoughts. She picks her travel happy place of choice for the summers.
Looking for fashion advice for the heat? Valerie from Charmed Valerie shares her
summer fashion advice for fun moms
!
Looking for something fun to make AND eat this summer? Try these kid-pleasing, stay-cool Crunchy Banana Pops from Catherine.
Julie from Just Precious is a former teacher and discusses whether parents should be concerned about "The Summer Slide" and forgetting what was learned during the school year. She then features ways to keep kids educated the fun way during the summer.
Looking to stay busy this summer with your kiddos? Check out Carissa's
Summer Series
!
Jenni from Mom Essentials shares her trip of a lifetime to Nicaragua.
Julie shares ways to enjoy summer but keep the school-time structure, too. (I hope to implement this, too. And sleeping late to boot. Heh.)
Do you have a
bucket list for the summer
? Valerie shares with us hers. (I'm making mine soon, too!)
Connie shares with you her tips for getting ready for middle school.
Tania shares her top picks for all-natural safe sunscreen options.
Invited to a pool or beach
party this summer
, and unsure of what to wear? Julie has you covered (um, literally)!
Do you live in San Antonio like I do? Colleen shared with us her list of things to do with kids this summer in San Antonio.
Jo-Lynne has done it! She's created the BEST MOJITO RECIPE EVER! *Bookmark this one, STAT!*
Katja shares with you the
11 Summer Beauty Tips and Trends for 2012
.
Jessica shares a gorgeous post about her little girl and the ocean.
The folks at Sugar Loco share their favorite summertime field trip – candy factory tours!
Do you have anything summer-related to share? Link up in the comments below!