My son's third grade class is learning all about the election right now, and his homework assignment last night was to write about what qualities he thinks are most important in a candidate.
His answer totally surprised me and made me feel like a million bucks.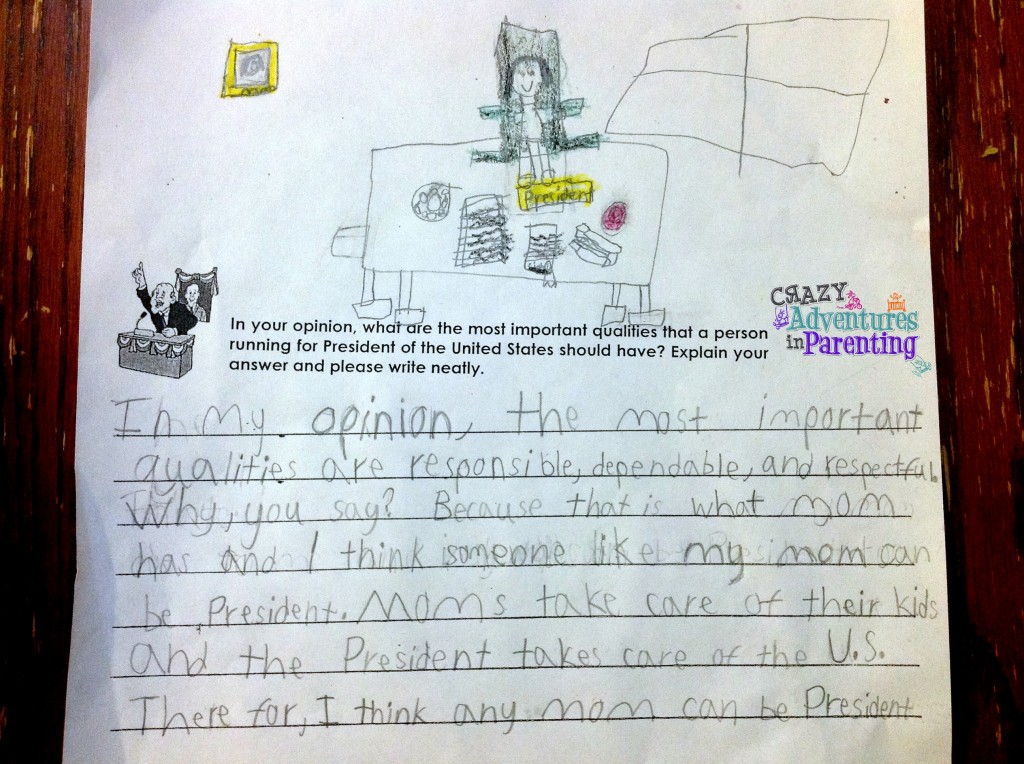 I like the way he thinks, don't you?
Mom for President!